The Top Telemedicine Solutions Bringing Patients and Doctors Closer To Each Other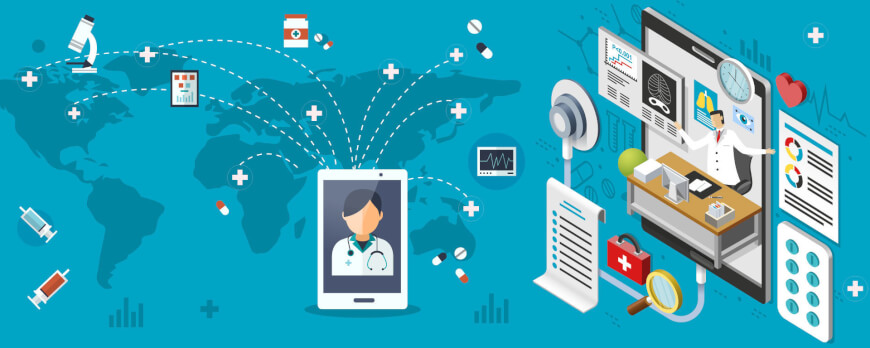 Telemedicine fulfills a natural demand in the digital age: how to bring patients and doctors closer to each other without the need to lose long hours through traveling, but gain all the benefits of healthcare. Telemedicine should become such an integral part of the healthcare system in the future that it would not be labeled as "telemedicine" anymore but just another ordinary way to talk to peers or patients. Until that happens, let's see the top telemedicine solutions out there.
The "teledactyl" wanted to feel patients at a distance
Telemedicine is usually depicted as a new technology that needs to be pushed into the everyday delivery of healthcare even if it is difficult to underscore its importance and support its effectiveness. I aim to prove that this is a wrong approach.
First, telemedicine is not something coming out of the blue, the demand for it existed way before its advancement. At the dawn of the radio age, in 1925, Hugo Gernsback, a never-resting German technologist invented the concept of the "teledactyl" that would allow doctors to not only see their patients through a viewscreen but also touch them from miles away with spindly robot arms. As Gernsback explained it, the device would have made it possible to "feel at a distance". He basically described the function and aim of telemedicine – going a "tiny bit" further than technology would allow it today.
But the need for healing from a distance was already there (more than) a century ago. Patients who could or would not want to go into cities or doctors who yearned for consulting a specialist colleague, they all wished for something to make their lives easier. That something is telemedicine.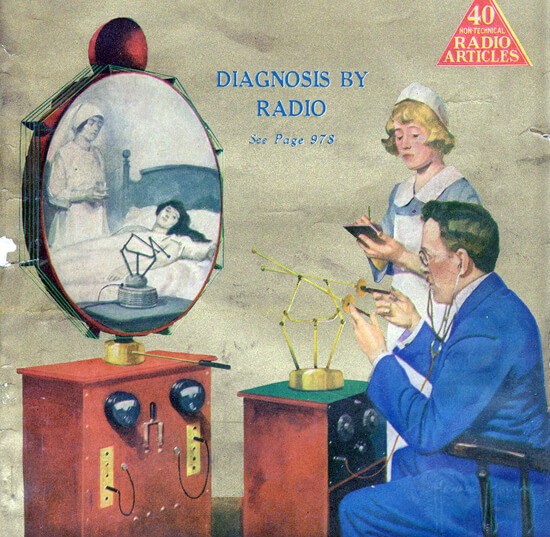 Telemedicine belongs to the core of practicing medicine
Second, the essence of practicing medicine has been obtaining as much data about the patient's health or disease as possible and making decisions based on that. Physicians have had to rely on their experience, judgment, and problem-solving skills while using rudimentary tools and limited resources for centuries.
One of the key components in medical knowledge and skill transfer has always been peer-to-peer communication. Physicians discuss, publish, consult, debate, share and suggest treatment options, opportunities and new developments to each other. When they face an unprecedented issue or a hard decision to make, they can consult colleagues at the same institutions or make phone calls; maybe share experience in a medical event. Lately, they have had the chance to do the same through online channels too, from instant messaging to social media. And now, they also have telemedicine to remotely consult with peers and specialists.
But when you look at articles and papers about how telemedicine is used in care, you easily get the impression that people look at it as one of the fancy technologies the Internet era brought upon us. They are all wrong. Telemedicine belongs to the core of practicing medicine.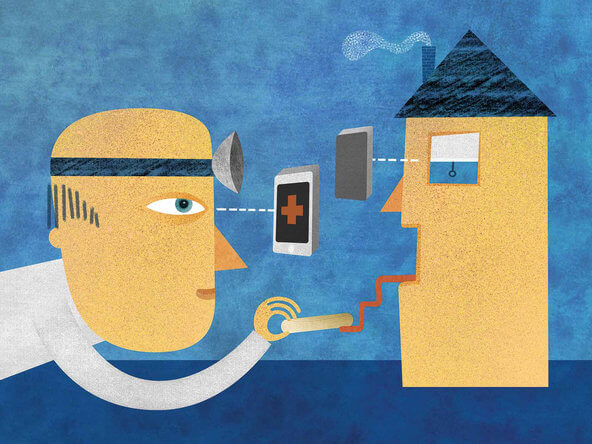 Physical presence should not be overvalued in the digital age
Third, the medical community still overvalues physical presence. And those who do diagnostics never meeting patients are considered rude outsiders. But as Bruce Judson explained it in The Huffington Post, the single most important lesson of the past two decades is that a physical presence is, ultimately, a weak barrier to virtual competition. So, it is not worth looking at telemedicine as something one-off and fancy, but as an element of the trends towards the future.
We cannot expect every patient to travel and leave from work for minor or even bigger health problems in the digital age when they manage huge chunks of their daily lives digitally. We cannot expect physicians to know everything that is available in peer-reviewed papers (over 27 million of them), especially when we already use algorithms to scan through waste amounts of data. Moreover, we cannot expect doctors to visit every patient, especially if you look at the data about the shortage of medical professionals. The World Health Organization (WHO) estimates that there is a worldwide shortage of around 4.3 million physicians, nurses, and allied health workers. At the same time, the need for health care services is rising: illnesses are becoming easier to catch, civilizational diseases such as diabetes and obesity is on the rise while aging societies need more and more care.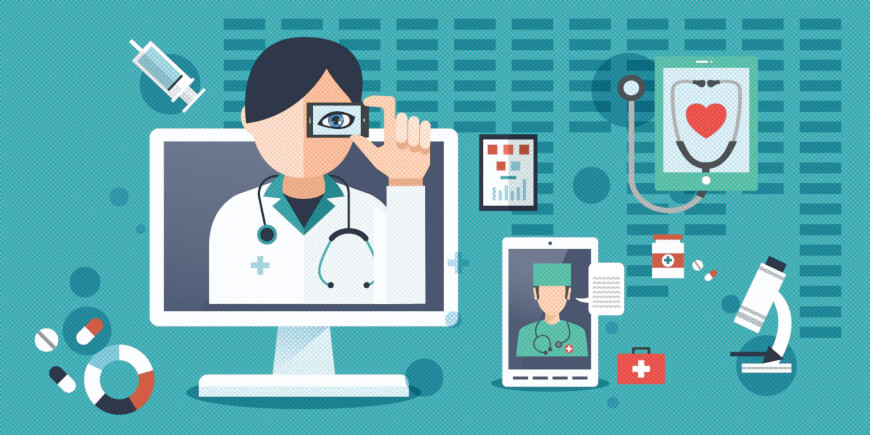 The most disruptive telemedicine solutions
The answer to all those burning questions above: telemedicine. It offers a chance to get in touch, ask and receive responses for questions that need to be answered immediately. It offers a chance for people living in remote areas to still get proper care and only visit the GP if necessary. Telemedicine, through instant and digital communication, can also help balance out inequalities.
As there are many brilliant telemedicine solutions already and the market is growing day-by-day, I decided to collect the most disruptive solutions which entirely underscore the above-described notions.
San Francisco-based Doctor on Demand supported by Google offers access to more than a thousand board-certified physicians throughout the United States to more than a million registered users. According to The New York Times, its app has been downloaded a few million times since it was introduced in late 2013. Doctor on Demand can treat 90 percent of the conditions most commonly seen in the ER and urgent care, dramatically lowering health care costs.
No matter whether you want to quit smoking, need some medical advice because your kid swallowed a toy animal or you suffer from diabetes – you can turn to Doctor on Demand services any time of the day with a maximum 5 minutes waiting time. Moreover, it offers entire health care plans for huge multinational companies and US citizens without health insurance can also use the service.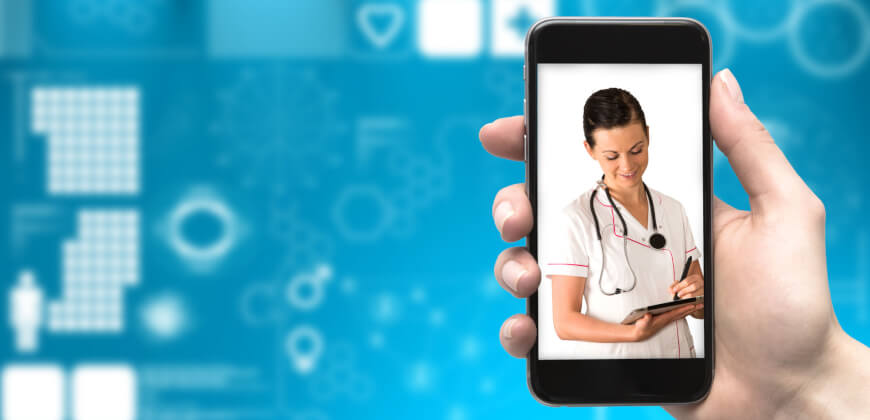 Impressive numbers fascinate the visitors of the Health Tap website. Their telehealth service established in 2010 already answered 6.3 billion health-related queries, employs 108,000 medical professionals and saved 24,489 lives. They offer a special HealthTap SOS system that gives various first respondent organizations immediate access to physicians when a disaster happens somewhere in the world.
HealthTap also operates a health operating system for medical facilities worldwide, the so-called HOPESTM, which aims to simplify medical administration. Every patient gets one, unified Personal Health Record, where their entire medical history, their test results, and other relevant patient data is stored. Moreover, the company introduced its "Dr. AI" service, which aims to utilize HealthTap's existing database for answering simpler medical questions and refer patients to the right level of care in case there is a more complex medical issue in question.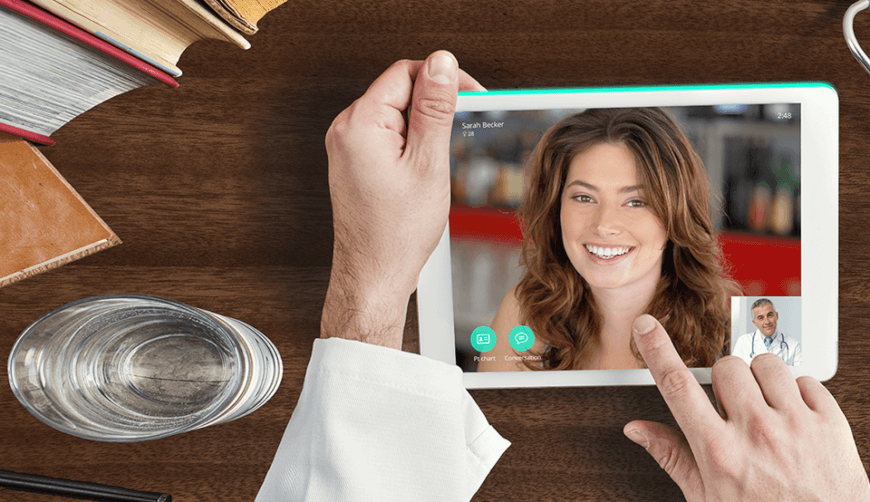 The Boston-based telemedicine company established in 2006 offers complete telehealth services to a wide range of customers. The mobile and web service connects doctors with patients for live, on-demand video visits over the internet and handles all the administration, security, and record keeping that modern healthcare requires.
American Well's mission is to improve access to quality care and make it more affordable and transparent for every actor in the healthcare field. The company has been cooperating with Cleveland Clinic, one of the top ranked hospitals regarding digital health solutions, as its telehealth network vendor since September of 2014.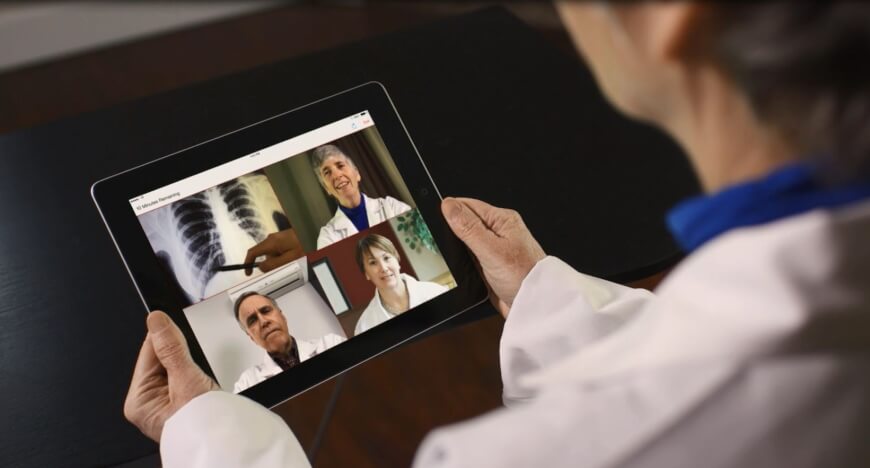 The New York-based company was established in 2002 and it is the largest telehealth platform in the United States. Teladoc is a real success story: it was listed 27th on MIT Technology Review's list of the "50 Smartest Companies" in 2015. More than 17 million people used its services as members and more than 1.6 million visits were carried out. The professional network consists of more than 3,600 licensed healthcare professionals who have 20 years of experience on average.
Teladoc has approximately a 10-minute response time before patients are connected with a physician. Approximately 92 percent of patients that use Teladoc have their issues resolved, which shows an efficient platform and effective medical professionals participating in it. We need more services like this!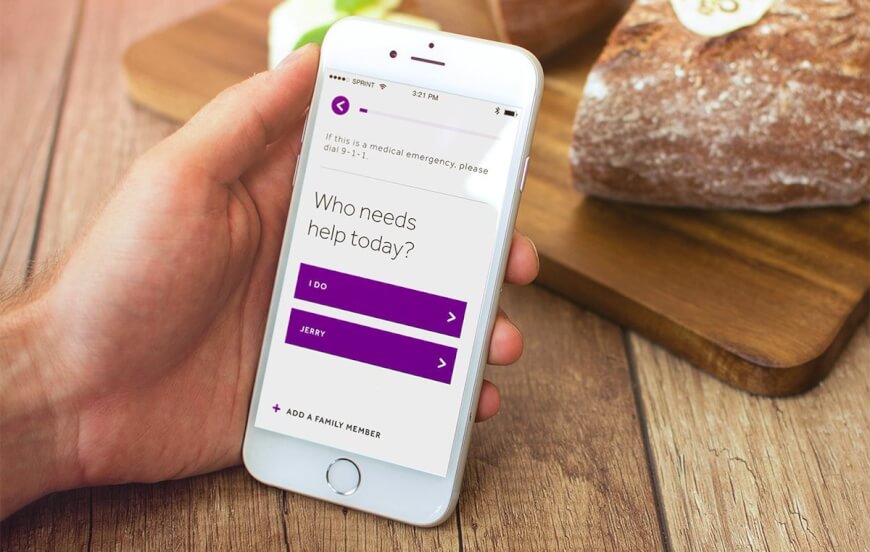 As you can easily detect if you have a skin problem, and smartphones coupled with super-fast internet connection make it easy to send pictures or footage anywhere, telemedicine solutions appeared naturally in dermatology. iDoc24 offers you to connect you to a dermatologist in under 24 hours who can give you advise you what to do with your skin problem.
The start-up established in 2014 had already more than 7,000 cases submitted from all over the world from countries such as Sweden, Chile, China, Australia, and Ghana. Their youngest users have been 3 days old and the oldest 93 years old. I believe such dermatology solutions will thrive in the future, since as iDoc24 found 70 percent of all their reviewed cases could be self-treated and they advised the patient to undertake further tests in all the remaining 30 percent of cases. It is a win-win for everyone: patients do not have to wait in crowded waiting rooms for an exam, while dermatologists can deal with the easier cases in shorter time online.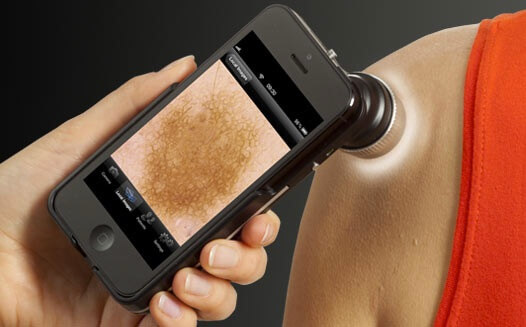 According to the Arkansas Department of Health, 73 of the 75 counties in the US state are designated as medically underserved. Rural Health Info outlined that women in rural areas had difficulties accessing prenatal care, which in many cases resulted in high-risk pregnancies and low birth-weight babies. As a response, the University of Arkansas for Medical Sciences created the ANGELS telemedicine program.
The word ANGELS stems from the abbreviation of Antenatal and Neonatal Guidelines, Education and Learning Systems, which is a consultative service to ensure that every woman in Arkansas at risk of having a complicated pregnancy receives the best possible care. ANGELS operate with evidence-based care guidelines, research, health care education and a 24/7 call center. It is a great initiative to ensure the health and safety of mothers and their unborn children. I hope for more similar telemedicine solutions to come!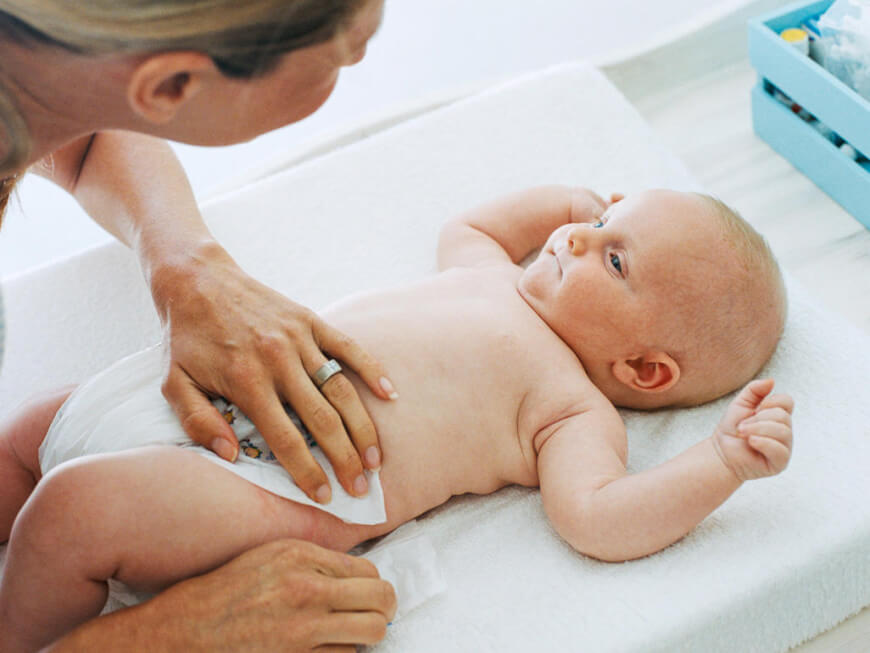 The four-years-old telehealth company offers a video chat system to ease access to doctors and patients. In 2015, The Wall Street Journal wrote that Avizia differentiates itself by offering hardware, software, and services to hospitals rather than consumers. Moreover, the same year, the company raised a $4 million bridge funding and acquired a software start-up.
Avizia's telemedicine solutions are supported by Cisco technology, and they include telemedicine devices, workflow management software, even digital stethoscopes, and examination cameras. Whether medical professionals are performing remote medical consultations or teaching a new procedure, Avizia makes the experience feel as if everyone is present. Almost as if the "teledactyl" would have come to life.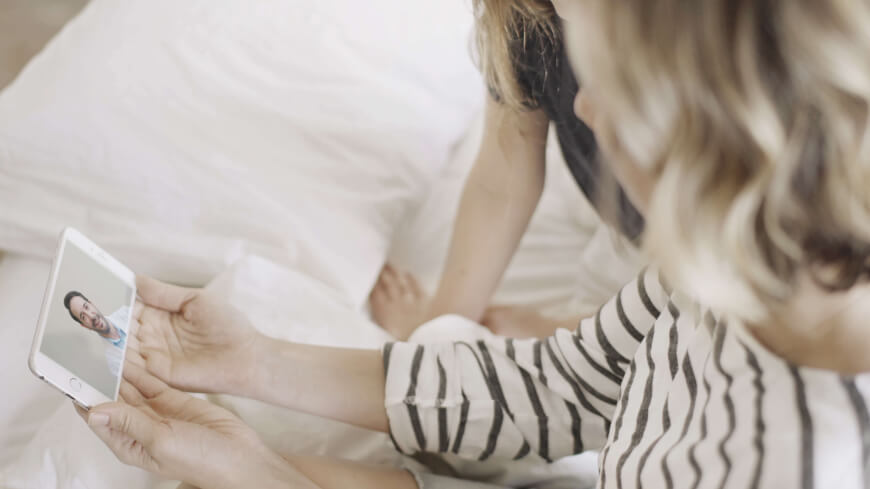 The British subscription, online medical consultation and health service, Babylon Health, founded in 2013, offers medical AI consultation based on personal medical history and common medical knowledge as well as live video consultation with a real doctor whenever a patient needs it.
In the first case, users report the symptoms of their illness to the app, which checks them against a database of diseases using speech recognition, and then offers an appropriate course of action. In the second case, doctors listen and look carefully to diagnose the patient and then write prescriptions or refer to a specialist if required.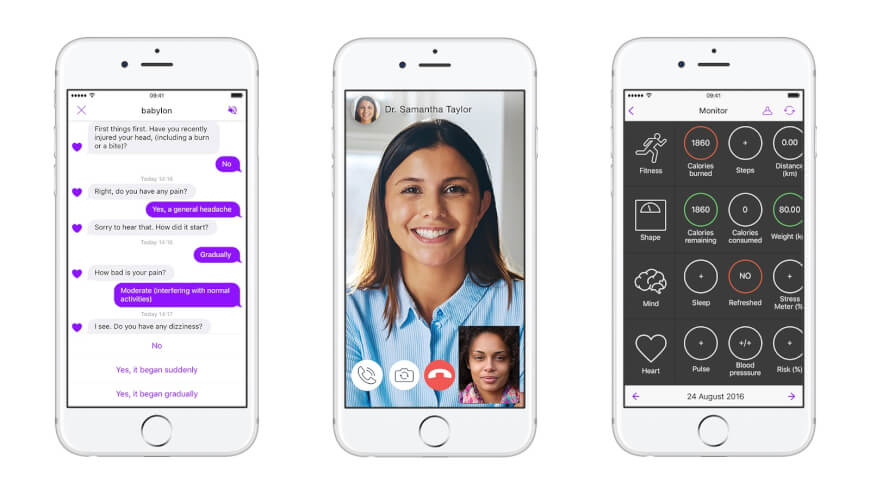 The California-based company is growing exponentially: InTouch Telehealth Network supports more than 130,000 annual encounters, 11,000 medical professionals, and 1,250 patient access locations with an annualized growth rate of 25% or one hospital per day.
Through its waste network, patients in remote areas or people not being able to travel have access to high-quality emergency consultations for stroke, cardiovascular, or other medical services exactly when they need it. Moreover, with telehealth, medical professionals in rural towns and remote areas also have access to specialty services, while patients can be treated in their own communities. Ole Eichhorn, InTouch Health's CTO told me that they have a physician group using their technology who serve Inuit populations living in the Arctic. Many of these people live in cities which are completely inaccessible except via dog sleds and seaplanes landing on ice. Bringing emergency medical expertise to these communities via telemedicine has been live-changing, and without exception they have embraced it.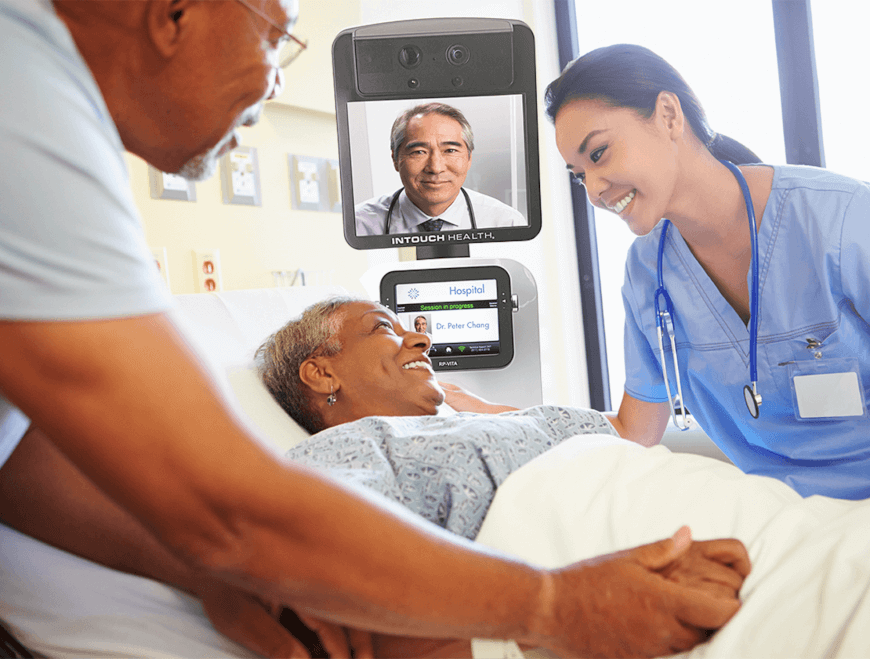 Considering doctor shortages, huge distances between patients and caregivers as well as packed schedules of medical professionals and the average person, telemedicine seems to be the natural solution in the digital age. As a rule of thumb, there is no difference between digital and real-life communication concerning the methods, risks, and advantages. However, what stakeholders in the entire system need is to integrate telemedicine into the healthcare system so smoothly that nobody would even use the label "telemedicine" anymore as this would be just common communication for the sake of patients.
News shaping the future of healthcare
Advice on taking charge of your health
Reviews of the latest health technology