Top Companies in Genomics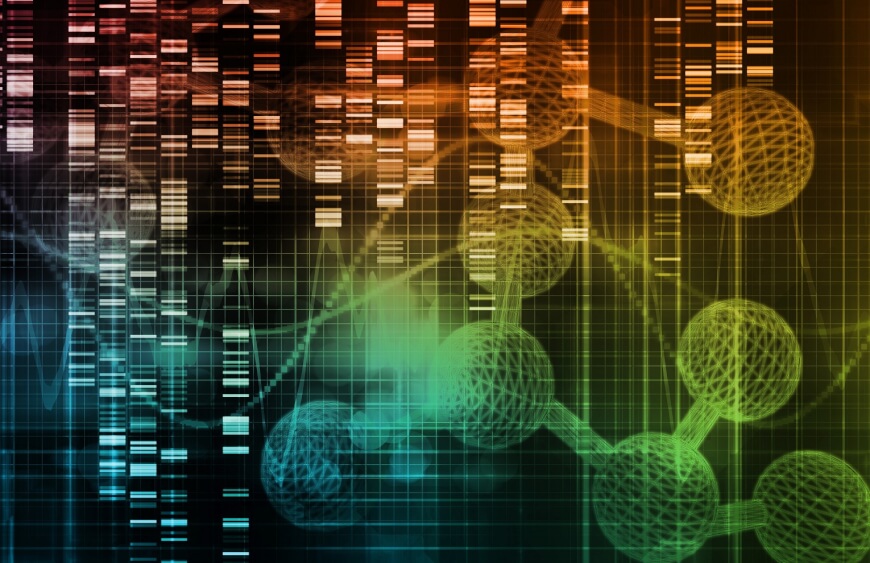 From portable genome sequencers until genetic tests revealing distant relations with Thomas Jefferson, genomics represents a fascinatingly innovative area of healthcare. As the price of genome sequencing has been in free fall for years, the start-up scene is bursting from transformative power. Let's look at some of the most amazing ventures in genomics!
The amazing journey of genome sequencing
Genome sequencing has been on an amazing scientific as well as economic journey for the last three decades. The Human Genome Project began in 1990 with the aim of mapping the whole structure of the human genome and sequencing it. The bold and daring project took 13 years and an insanely huge amount of money, approximately $2.7 billion for the US government, to complete. Since then, the amount of genetic information multiplied. Consumers get access to genetic tests and even their own genome sequencing data; people can learn about their ancestry through tests they can order from their coach, while the price dropped dramatically.
Since then, everyone has the chance to look up the sequenced genome data set for at least 69 persons, moreover, in 2015, MIT Review reported that a genetics company in Iceland named DeCode Genetics collected full DNA sequences on 10,000 individuals. And since population in Iceland totals around 320,000 citizens, and they are fairly closely related, Decode said it could extrapolate to accurately guess the DNA makeup of nearly the whole population of the country, including those who never participated in its studies. It is mind-blowing!
And if you consider that in January, 2017, DNA sequencing giant Illumina has unveiled a new machine that the company says is "expected one day" to order up your whole genome for less than $100, you arrive at the thought why you have not established a genomics start-up yet. Well, before doing so, it is generally advised to analyze the market and your future competition, so here is my list about the most successful genomics companies!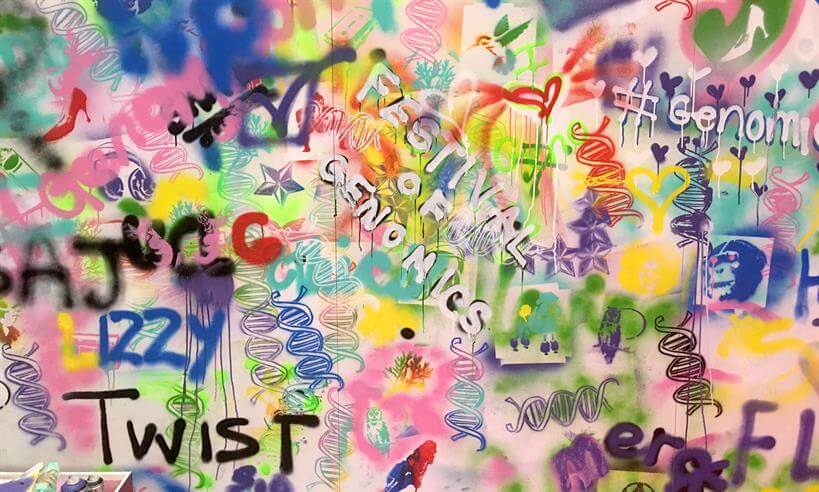 1) Personal genomics
I had several genetic tests in my life: you could read about my experiences with Navigenics here, Pathway Genomics here, Gentle Labs there and Futura Genetics there. For me, as a geneticist, it is simply amazing that I can order a genetic test online and within a few weeks, I can hold the results in my hand. The basic assumption is that with the possibility of direct-to-consumer (DTC) genetic testing anyone can order a test from home; and learn about their risks for medical conditions. The testing process is everywhere more or less the same. The companies send you a kit to collect your saliva. After you send the sample back, they examine the it; and after quite some time you get your genuine report online.
In spite of some regulatory issues with the FDA, more and more personal genomics companies are trying to bring the potentials of genomics to the hands of patients. However, in light of the regulatory requirements some companies, such as Pathway Genomics, Navigenics or the Belgian Gentle Labs changed their business model: in spite of the customers directly ordering a genetic test, only a physician can do that for the patient. Here, I enlisted those companies, who are still as a DTC enterprise on the market.
The most popular and one of the "oldest" personal genetics company, established in 2006, offers easy and affordable access to genetic information. Its name comes from the fact that human DNA is organized into 23 pairs of chromosomes. The Mountainview-based 23andme has already built up the biggest database of patients' DNA information with more than 5,000,000 customers and one billion phenotypic data points!
Originally, the company offered services to tell anyone their likelihood to get certain diseases, as well as information about their family tree, however, in 2014 the FDA restricted 23andme's operations saying that the health information services were not clear or complete enough for customers. So, the genetic testing company scaled back its activity mostly to provide data about ancestry. They have also linked together long-lost family members and have built family trees. In April 2017, however, the FDA re-approved 23andme's services, which aim to tell people to which diseases they are susceptible.
The Prague-based company established in 2014 offers you a DNA test on predisposition for 28 most common diseases such as lung cancer, lupus, melanoma, migraine, Alzheimer's disease, breast or bladder cancer. No matter, in which part of the world you live, you can order their services online and they transport the test kit anywhere.
The team of their experts selects the most appropriate genetic markers for each disease, based on their experience. In my case, Futura Genetics found that I have a higher risk of melanoma and basal cell carcinoma. So, they recommended me to wear sunscreen all the time, when I'm out there.
The Massachusetts-based company established in 2014 was co-founded by the guru of modern genomics, George Church. One year later, he made whole-genome sequencing available to about 5,000 participants in the Personal Genome Project (PGP) at Harvard Medical School. Veritas runs its tests in a CLIA-certified lab and it also requires an order from your doctor first before sequencing your genome.
Veritas Genetics has been hailed as the first company to be able to sequence, analyze and interpret the human genome for less than $1,000 –  well to be precise for $999, in order to properly feed the marketing machines as well. In 2016, Veritas said to Techcrunch that its myGenome product will even go one step further: it promised to bring the entire set of DNA test results to your smartphone. The cost includes test results and the benefit of genetic counseling to help you decipher what those results mean for your health.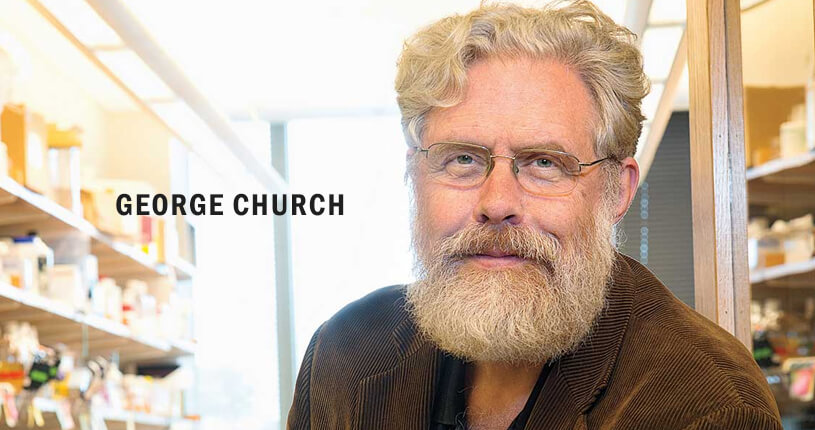 The MIT Technology Review says 3.6 of all wannabe parents in the US use Counsyl's genetic test already before trying to have a baby. This is an amazing statistical data for the company, which started to sell DTC genetic tests ten years ago and was established by a group of friends at Stanford. The South San Francisco-based Counsyl is selling a test that it says can tell couples whether they are at risk of having children with a range of inherited diseases, including cystic fibrosis, Tay-Sachs, spinal muscular atrophy, sickle cell disease, and Pompe disease. Once informed, Counsyl says, couples can take steps like using in vitro fertilization with genetic testing of the embryos, to avoid bearing children who would have the diseases, many of which are incurable and fatal in childhood.
Counsyl's test costs $349 for an individual or $698 for a couple, and it is already offered by more than 100 fertility clinics around the US, and some insurers are even covering it. So far, Counsyl has raised a total of $102 million, making the company one of the most successful personal genomics start-up on the market.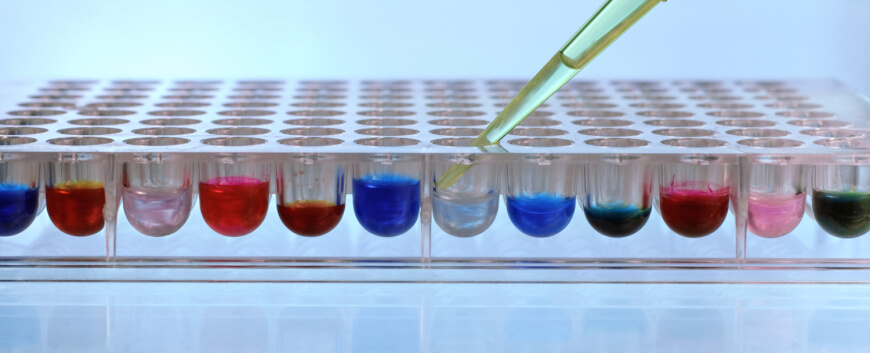 2) Pharmacogenomics
Pharmacogenetics is defined as the study of variability in drug response due to the genetic code. It argues that despite general sentiments, medications do not have the same effect on people. It is the answer to why some people cannot drink coffee after 6 pm otherwise they cannot sleep; and why others might have some double espresso at 11 pm and sleep around midnight as if nothing happened. Pharmacogenomics is viewed as a highly important area for improving drug therapy and prescriptions in the future. As the research on the effect of genetics on drug response is intensifying, so is the number of start-ups, who are leveraging on the results.
The Australian genetics company previously known as GenesFX was founded in 2007 by Leslie Sheffield, who has been researching pharmacogenomics since the 1980s. The company's medication test promises to help you and your doctor personalize your treatment by selecting the most appropriate medications based on how your body metabolizes drugs, and the doses that might work best with you. Anyone is able to order a test online for $149.
 I already shared my experience with the test here. It turned out that if I have to take Codeine (an opiate used to treat pain); fluvoxamine (used to treat obsessive-compulsive disorder); or simvastatin (used to lower cholesterol), I will have major side effects from cardiomyopathy to liver problems.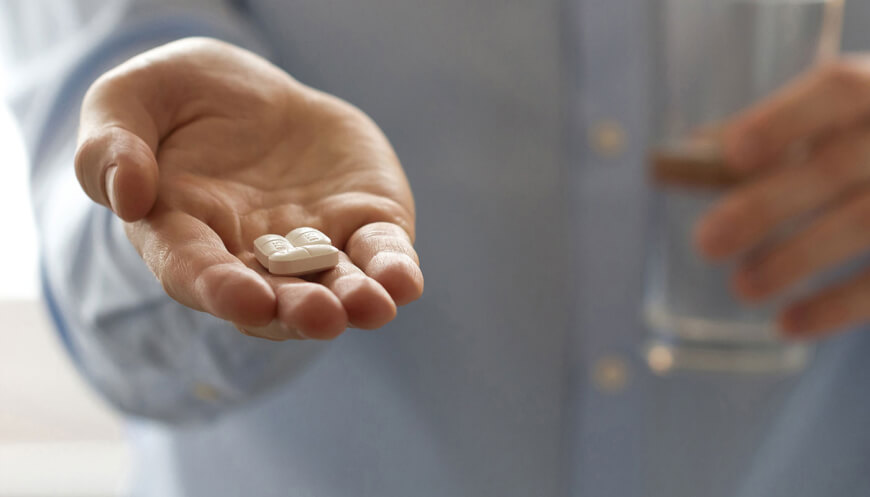 The San Francisco-based company only established two years ago aims to find cures first of all for brain diseases with the help of genetic data. Verge Genomics works by creating algorithms that make pharmaceutical creation far more efficient. Through the increase in genomic data, Verge can determine which already-FDA-approved drugs affect various genes in the body.
Neurodegenerative disorders like Alzheimer's, ALS and Parkinson's involve whole networks of genes, rather than a single gene or mutation. By seeing all the various genes affected by a certain drug, Verge Genomics hopes to save the industry billions of dollars and countless hours as they try to find cures for these diseases.
3) Genomics combined with Artificial Intelligence
The companies below use deep learning to mine vast amounts of genetic information for new clues about disease, diagnosis or treatment and combine the amazing potential in AI and genetics for opening new horizons in healthcare.
Brendan Frey's company promises to solve the biggest puzzle in genetics. To get to know exactly what information most of the genome could provide. For doing so, Deep Genomics is leveraging AI, specifically deep learning to help decode the meaning of the genome. Their learning software is developing the ability to try and predict the effects of a particular mutation based on its analyses of hundreds of thousands of examples of other mutations; even if there's not already a record of what those mutations do.
So far, Deep Genomics has used their computational system to develop a database that provides predictions for how more than 300 million genetic variations could affect a genetic code. For this reason, their findings are used for genome based therapeutic development, molecular diagnostics, targeting biomarker discovery and assessing risks for genetic disorders.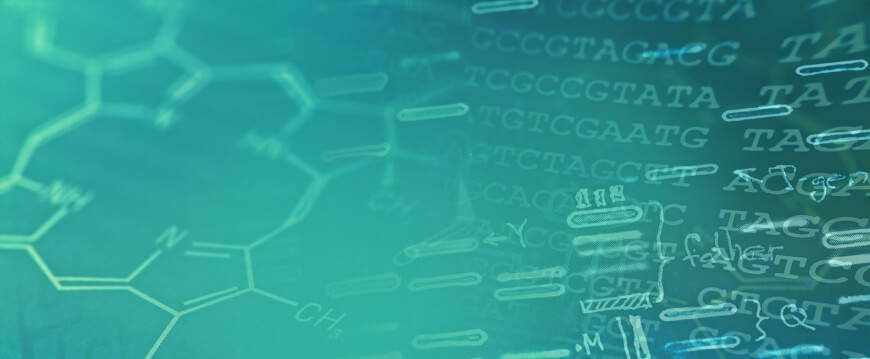 In October 2016, IBM Watson Health and Quest Diagnostics launched IBM Watson for Genomics. A service that combines Watson's AI capabilities with genomic tumour sequencing to determine the best course of treatment for individual patients. As Quest Diagnostics serves half of US physicians and hospitals, IBM Watson is already widely available for patients and medical professionals alike. At the time of the introduction of their new service, Quest estimated that it will offer this service for thousands of oncologists who provide about 70% of cancer care in the nation.
In January 2017, IBM announced that Watson Genomics would be integrated into biotech company Illumina's TruSight Tumor 170 tool, in order to speed up tailored drug recommendations for cancer patients. According to IBM, Watson for Genomics will be able to scan that data and, in a few minutes, create a report based on those alterations to recommend drugs. The process would ordinarily take a week for human doctors!
Verily Life Sciences, formerly known as Google Life Sciences was founded in 2015 under the auspices of Google's umbrella corporation, Alphabet. It is working on its genetic data-collecting initiative, the Baseline Study. It aims to use some of the same algorithms that power Google's famous search button in order to analyse what makes people healthy. This also includes experimenting with disease monitoring technologies, including a digital contact lens that could detect blood sugar levels.
In January 2017, the company received $800 million investment from a Singapore-based investment company, Temasek for successfully continuing its research in areas such as the Personalized Parkinson's Project, which is investigating patterns in the disease's progression and identifying the building blocks for a potential cure. While Verily is involved in various sensor and healthcare tool platform projects, it also works on projects such as the DeepVariant. In the latter, Verily and Google are working together so that you can run the DeepVariant germline variant calling algorithm on human whole genome sequencing data on Google Genomics, powered by the Google Cloud Platform.
The Reykjavík-based DeCODE, founded in 1996, has discovered genetic risk factors for dozens of diseases, ranging from cardiovascular disease to cancer, as well as collected full DNA sequences on 10,000 individuals living on the island. This is probably the most valuable asset of the Icelandic company.
However, the road to success was far from easy. By the end of 2009, the enterprise was on the brink of insolvency and had to fight for survival. In 2012, DeCODE's financial situation was resolved as biotech pioneer Amgen Inc., in a bid for a big edge in using people's genetic information to find better ways to attack diseases, bought up the company for $415 million.
4) Precision Oncology
According to the National Institutes of Health (NIH), precision oncology is "an emerging approach for disease treatment and prevention that takes into account individual variability in genes, environment and lifestyle for each person." This approach will allow doctors and researchers to predict more accurately which treatment and prevention strategies for a particular disease will work in which groups of people. Precision medicine is our best hope against cancer, and the following companies will enable it.
The Massachusetts-based molecular information company develops, manufactures and sells genomic analysis diagnostics for solid and circulating cancers. Foundation Medicine offers a full suite of comprehensive genomic profiling assays to identify the molecular alterations in a patient's cancer and match them with relevant targeted therapies, immunotherapies and clinical trials. The venture's molecular information platform aims to improve day-to-day care for patients by serving the needs of clinicians, academic researchers and drug developers to help advance the science of molecular medicine in cancer.
Foundation Medicine went public in August 2013, and two years later Roche Holding acquired majority stake in the company, signaling its determination to expand in cancer immunotherapy as well as the viability of precision medicine for the future of cancer treatment.
Rosetta Genomics, established in 2000, is an international company with clinical laboratories located in California, and a research & development center based in Israel. The enterprise uses mainly micro-ribonucleic acid (microRNA) biomarkers to develop diagnostic tests designed to differentiate between various types of cancer.
The company is constantly expanding its scope of research and services in order to optimize patient treatment results. In May 2017, only couple of days ago, Rosetta Genomics announced its partnership with Israel's Meir Medical Center to develop a microRNA-based test to identify non-small cell lung cancer patients who would benefit from a specific class of immune-therapeutics.
The Silicon Valley start-up, Color Genomics aims to democratize access to DNA testing through affordable and clinical-grade genetic tests. It is focusing on testing for mutations that can lead to a higher risk for cancers, like ovarian, breast, prostate and colon cancer. For example, the company charges $249 for an analysis of BRCA1 and BRCA2, the two main breast cancer risk genes, plus 17 other cancer-risk genes. That is one tenth the price of many tests now on the market.
Moreover, as a huge step forward in personalized genomics, on 15 June, Color will begin accepting insurance for patients, so the clinical-grade genetic test, the Color Test will be covered by some of the largest insurance companies in the US, collectively representing more than 100 million people.
The Fortune 500 company is one of the oldest clinical laboratory developing together with medical technology throughout the decades. The New Jersey-based Quest Diagnostics was originally established in 1967 as Metropolitan Pathology Laboratory, and by now it has more than 40,000 employees. It offers access to diagnostic testing services for cancer, cardiovascular disease, infectious disease and neurological disorders.
In the last years, Quest Diagnostics gradually moved into precision diagnostics: for example last year it announced three lab-developed tests for women's and men's health featuring a 34-gene panel to get to know individual risks of hereditary cancer types. The company also provides services in pharmacogenomics: their AccuType CP test is the first cardiovascular disease test to identify a patient's response to an anti-clotting drug.
5) Genetic ancestry
One of the most fun areas of genomics is to get to know where your family comes from. Are you a distant relative of Helen of Troy? Was your grand-grand-grandfather fighting together with Garibaldi for the Republic of Italy? Was your grand-grandmother listening to Gandhi's talks in India? According to my Pathway Genomics genetic test, I am distantly related to Benjamin Franklin, which is kind of cool. So, let's see the companies exclusively occupied with telling you your very own history.
The National Geographic's genetic test is specifically focused on mapping ancestry lines. It is part of the Genographic Project, launched by NatGeo more than ten years ago in cooperation with IBM. This is a multi-year genetic anthropology study that aims to map historical human migration patterns by collecting and analysing DNA samples. As of 2017, over 800,000 participants in over 140 countries have joined the project.
Through the ancestry test, anyone can participate in the project. Using a custom-built genotyping chip, they test nearly 750,000 DNA markers, many of which have been specifically selected to provide highly detailed ancestry-related information. With its help, anyone can discover the migration paths his or her ancient ancestors followed hundreds—even thousands—of years ago, and learn what percentage of his or her genome is affiliated with more than a dozen regions of the world.
It is one of the largest genealogy companies in the world: as of 2014, it had a 10 petabyte database with 13 billion structured and unstructured records going back to the 1300s. A number that grew by 1.2 billion documents in 2013. Three years ago, the database had DNA from more than 300,000 people, who got information on which of the 26 regions of the world their ancestors came from, and these numbers are surely growing exponentially ever since.
Originally starting as a genealogy newsletter in 1983, and a year later as an established publishing company, by now it also offers genealogical DNA tests through AncestryDNA. You can trace your family tree, figure out which region your family comes from or where do your distant relatives live.
6) Bioinformatics and technology enabling genome sequencing
I already mentioned that the cost of genome sequencing is in free fall ever since the completion of the Human Genome Project, but I have not yet talked about the companies pushing down that very cost by developing better and better biomedical equipment or making the bioinformatics process more and more accurate.
By far the biggest player on the technological side of the genome sequencing market is Illumina. The MIT Technology Review named it the world's smartest company in 2014. It provides a line of products and services that serve the genome sequencing, genotyping and gene expression markets helping to drop the price by many zeros. As I mentioned above, in January 2017, has unveiled a new machine that the company says is "expected one day" to order up your whole genome for less than $100! From $2.7 billion to less than $100 eventually!!
Beyond offering genome sequencers as well as whole genome sequencing through healthcare professionals, the San Diego-based company, established in 1998, also offers precision oncology solutions, such as the examination of known mutations in cancer-related genes. The company also formed a spin-off called GRAIL to experiment with liquid biopsy, a blood test being able to detect all types of cancer from a very early stage.
The UK-based start-up, Oxford Nanopore Technologies does not settle for comfortable genetic testing carried out in laboratories, but it promises to make genome sequencing mobile and portable with the help of nanopore technology. It offers real-time, out-of-the-lab DNA sequencing, as Nanopore's team has developed the world's first and only DNA sequencer. The device is in use by a thriving community of scientists in more than 50 countries, which for example made possible to carry out offline DNA sequencing of environmental samples on Antarctica.
The company, established in 2005, has secured £351 million funding to date and created a series of collaborations with world-leading nanopore researchers at other institutions including Harvard, University of California Santa Cruz and Boston University.
The San Diego-based start-up founded only four years ago focuses on the production of bioinformatics processors loaded with algorithms for DNA sequencing. Edico Genome is best known for the ground-breaking result of having sequenced a human genome in just 26 hours in 2015 in cooperation with researchers from Children's Mercy Hospital in Kansas City. The previous fastest device took about 50 hours to complete and was developed by the same group.
In order to speed up the processing time, the scientists custom-built the first data processor to ever be solely designed for genome sequencing, called DRAGEN. Currently, it is available on the commercial market, and the company promises to revolutionize genome sequencing technology with the fast, accurate and flexible processor.
The biggest Chinese conglomerate aiming to elevate genome sequencing and bioinformatics to a whole new level. The company is headquartered in Shenzhen, China, with branches and medical laboratories all over Europe, North America and the Asia Pacific region. BGI, short for Beijing Genomics Institute prior to 2008, currently operates in more than 100 countries and regions and works with more than 3000 medical institutions and more than 300 hospitals.
Beyond offering human, plant, and animal DNA sequencing services to empower genomics research, BGI developed its own sequencing platforms.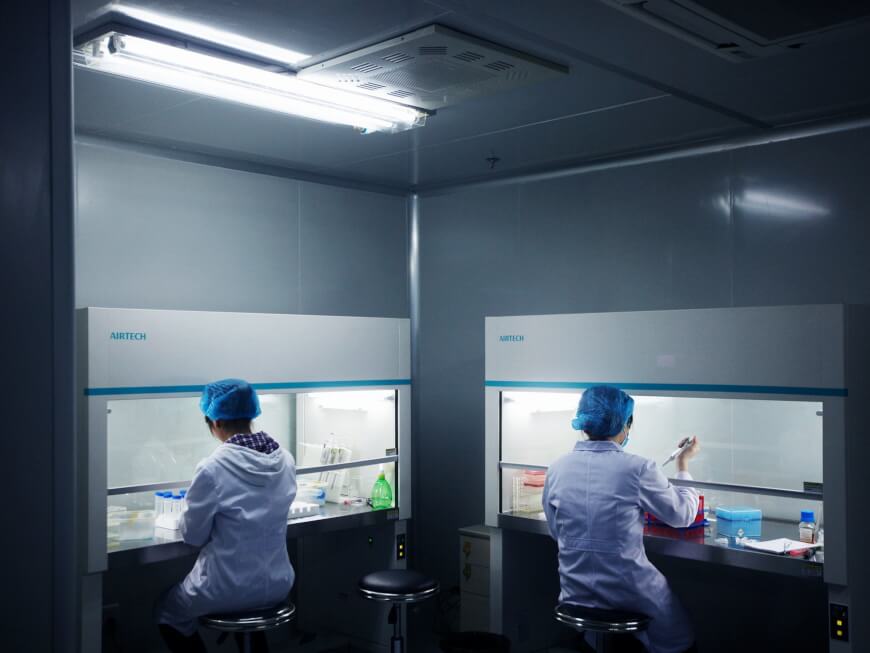 7) CRISPR
CRISPR is the newest, most efficient and most accurate method to edit a cell's genome – it was only invented in 2012! However, as it opens up a myriad of wonderful opportunities as well as frightening ethical challenges in healthcare, there are already numerous start-ups experimenting with it. (I summarized its revolutionary potential here.) In 2016, CRISPR even got a green light for clinical trials from the US National Institutes of Health. In the future, it might become the ultimate weapon against cancer, malaria or genetic disorders. Let's look at the companies working for a better, more disease-free future.
Intellia is a leading genome editing company currently in the discovery phase, focused on the development of proprietary, potentially curative therapeutics using the CRISPR/Cas9 system in order to treat people living with severe and life-threatening diseases. The name of the company derives from the Greek word, Entelia, meaning a situation of excellence; without any faults. Considering the fact that Jennifer Doudna, the researcher having led the team that developed the application of CRISPR/Cas9 and its use as a tool for genome engineering, is the initiator of Intellia, the start-up will probably live up to its name.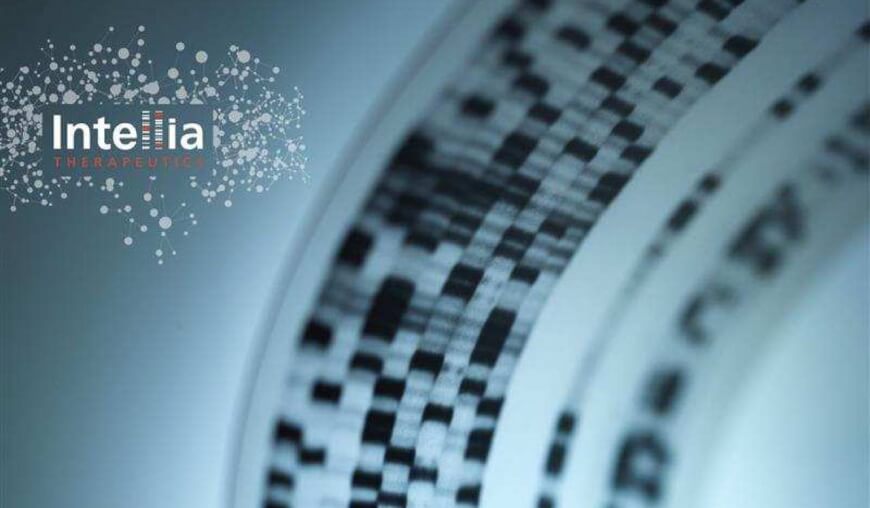 In 2013, several of the scientists credited with discovering and developing CRISPR joined forces to establish what is now called Editas Medicine, for example Feng Zhang, George Church or Jennifer Doudna. It is Zhang, who has ownership over the CRISPR patent, but there is a huge dispute about the whole issue at the moment.
Katrine Bosley, CEO of Editas Medicine said that because CRISPR can "repair broken genes" it holds promise for treating several thousand inherited disorders caused by gene mistakes, most of which, like Huntington's disease and cystic fibrosis, have no cure. In 2015, the company announced that it was planning a clinical trial in 2017 using CRISPR gene editing techniques to treat Leber's congenital amaurosis, a rare genetic illness that causes blindness.
The Swiss company was co-founded in 2013 by Emmanuelle Charpentier, whose research unveiled the key mechanisms of the CRISPR/Cas9 technology. CRISPR Therapeutics established strategic collaborations with Bayer AG and Vertex Pharmaceuticals to develop CRISPR-based treatments for diseases with high unmet need.
At the moment, the research team is working on how to leverage the ground-breaking CRISPR technology in the treatment of beta-thalassemia, sickle cell disease, Hurler syndrome, severe combined immunodeficiency (SCID), immuno-oncology, haemophilia, cystic fibrosis or Duchenne muscular dystrophy.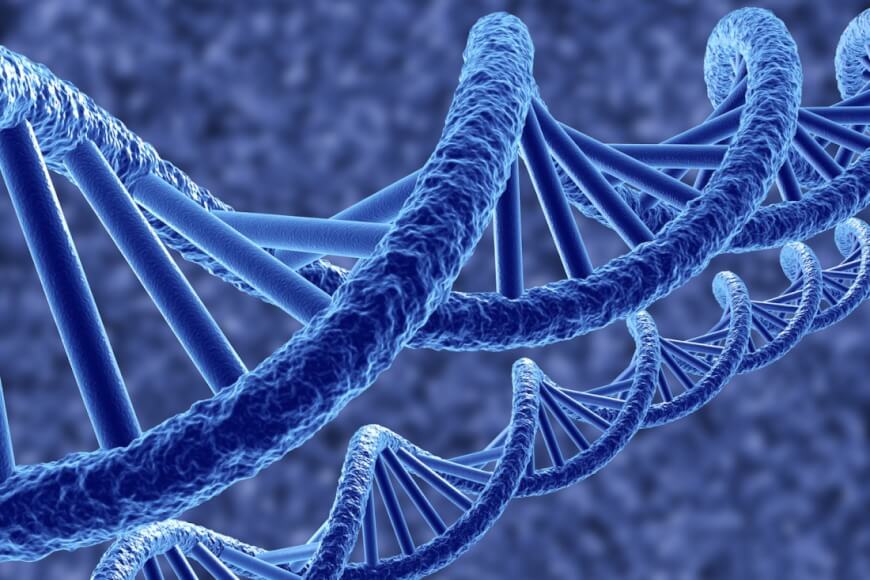 Genomics is a huge field that advances fast. The real questions will not be whether we can sequence genomes basically for free or whether we can edit diseases "out" but how we will deal with such profound ethical questions as the one around designer babies and affecting evolution on the long term.