Top 7 Health Technologies at CES 2016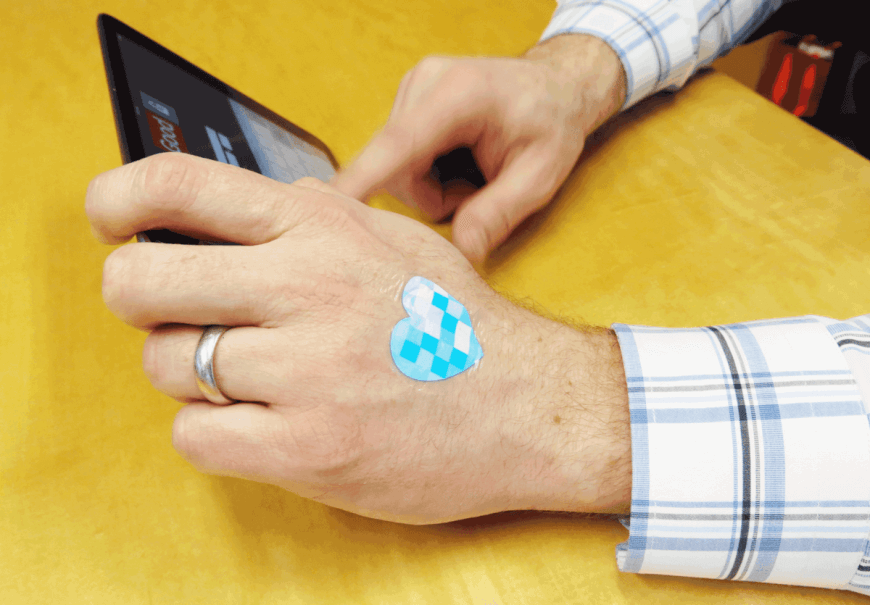 The CES technology show recently took place in Las Vegas. The show, well-known for its gadget news and video games, also featured exciting medical innovations. Forget about another dozen fitness wearables or new generation smartwatches – the top 7 breakthroughs are truly inspiring steps forward.
1) L'Oréal helps prevent skin cancer
A smart patch developed by the cosmetics giant, L'Oréal, measures UV radiation on the wearer's body. It's basically a sticker coated in special dye that changes color when light from the sun (or, presumably a UV light source) hits the patch. A smartphone app gauges the exposure and alerts the wearer in case of dangerous UV radiation levels that may raise the risk of skin cancer. A helpful addition to any beach-goer's pack for the summer season.
2) Withings speeds up temperature measurements with Thermo
There are more and more smart thermometers out there but none of them is comfortable and accurate enough. Withings released Thermo that has 16 sensors and measures body temperature in seconds by pointing it at the temporal artery. It also has a clean interface and only one button, making it easy to use for anyone. This is the most sophisticated device of its kind so far.
3) Veta Smart Case for EpiPen to keep track of the allergy medication
The EpiPen is a disposable, pre-filled automatic injection device that administers epinephrine in the event of a severe allergic reaction. The Veta Smart Case was designed to help patients use it properly – which can be challenging during an allergic event, marking the location of the Epipen to find it faster, among other things. It also makes the treatment as digitally quantifiable as possible. Expiration, location and reason of use are all measured and tracked. This way the patient can keep a better record of their treatment history, and doctors can analyze and discuss the case easily.
4) ReSound brings natural hearing to the hearing impaired
ReSound is launching a hearing aid that mimics natural hearing almost perfectly. The Spatial Sense technology gives a natural sense of where sounds are coming from and helps form a detailed sound picture of the surroundings. The Binaural Directionality technology makes sure the wearer can still understand every word of the conversation. It is smartphone controlled. It can be connected to FaceTime, music apps and more, ensuring their sounds are played back perfectly. This is a truly digital hearing aid for the 21st century.
5) Quell's FDA approved Wearable Pain Relief fights pain without drugs
Quell is a wearable technology with intensive nerve stimulation that is clinically proven to help manage chronic pain. It is FDA cleared for use during the day while active and at night while sleeping. Although the Medgadget reviewer didn't experience significant pain relief, they praised the design and comfortability.
6) SleepPhones filter out noise to make sleeping easier
The SleepPhones headphones were designed to help the user fall asleep and stay asleep. It filters out sounds such as a partner snoring or other distractions. Having a great quality sleep is crucial for general well-being. Current technologies can help to optimize sleep but didn't help at all if someone had trouble falling asleep. The technology will be a huge help for those suffering from insomnia.
7) GymWatch is a true personal trainer for your home
Gymwatch might be the first affordable sensor that guides users through all exercises they need for an athletic body. It can give feedback about pushups, strength workouts, cardio, exercise on machines, and more. The reason why it's unique is that by measuring strength and acceleration it helps make exercises that do not involve spatial displacement (e.g. running) better. This is a great step forward in wearable technology for those of us looking to stay fit, strong and healthy. I've already ordered mine – stay tuned for an in-depth review!
This year's CES was full of digital health innovation, bringing solutions for athletes, people dealing with allergy or patients suffering from chronic pain. I cannot wait to see what next year's event will feature.