The Top 12 Health Chatbots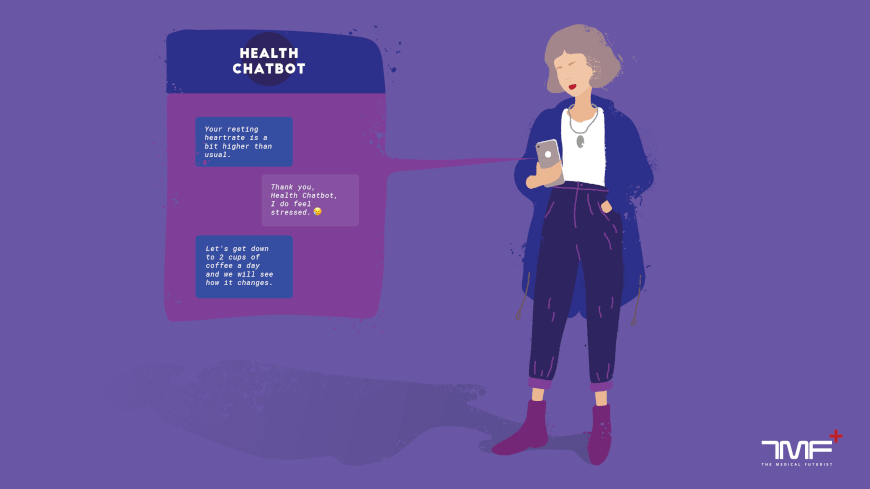 Meet Molly, Eva, Ginger, Replika, Florence, Izzy – your new chatbot friends aiming to make your life better. In the last years, smart algorithm-powered, text or voice-based interfaces have multiplied, and they are also taking their place in healthcare. The Medical Futurist believes they will ease the burden on doctors in primary care and help patients learn to take care of their health responsibly. Do you want to try one? Check out the following health chatbots!
The age of talking algorithms is here
Last week, Google stunned the world with the latest feature of the Google Assistant, Duplex, which was able to make an appointment in a hair salon in eerily human-sounding conversational sentences. Chatbots, computer programs or smart algorithms conducting conversation via auditory or textual methods, are becoming more and more popular and widespread. Do you want to know more dad jokes? Read the latest news? Figure out riddles? Plenty of messenger bots offer forms of entertainment.
Moreover, chatbots are even surpassing into the territory of humans: empathy and feelings. Do you need a friend when you feel lonely? Have a chat with Replika, your A.I. friend to whom you can tell everything about your life. Or talk to Woebot, a little algorithmic assistant aiming to improve mood. It promises to meaningfully connect with you, to show bits and pieces of empathy while giving you a chance to talk about your troubles and get some counseling back in return. Just as a human psychologist does. Do you rather want to get connected to a human coach instantly? Turn to Ginger!
New York-based Elemental Path develops Cognitoys, dinosaur-shaped toys with which kids can have a conversation. It teaches them how to count, how to create stories together, remember colors and more. In the future, your kids might have several A.I. friends next to human ones. Thus, it is a fact already that technology penetrates every aspect of life. No exemption. There are even apps like Confession, which offer a chance to Catholics for tracking sin in drop-down menus. The next step might be a confession chatbot.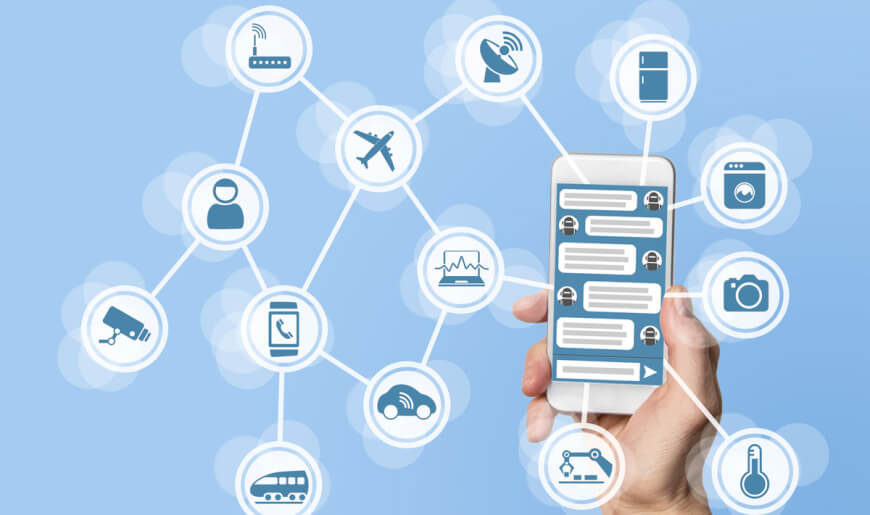 Chatbots and their place in healthcare
Obviously, there are countless cases where a digital personal assistant or a chatbot could help physicians, nurses, patients or their families. Better organization of patient pathways, medication management, help in emergency situations or with first aid, offering a solution for simpler medical issues: these are all possible situations for chatbots to step in and ease the burden on medical professionals.
In some cases, health chatbots are also able to connect patients with clinicians for diagnosis or treatment, but that is already one step further down the line. The general idea is that in the future, these talking or texting smart algorithms might become the first contact point for primary care. Patients will not get in touch with physicians or nurses or any medical professional with every one of their health questions but will turn to chatbots first. If the little medical helper could not comfortably respond to the raised issues, it will transfer the case to a real-life doctor.
As the number of health chatbots multiplies with incredible speed, we decided to enlist the most promising ones to have a clue about where the health chatbot industry is heading.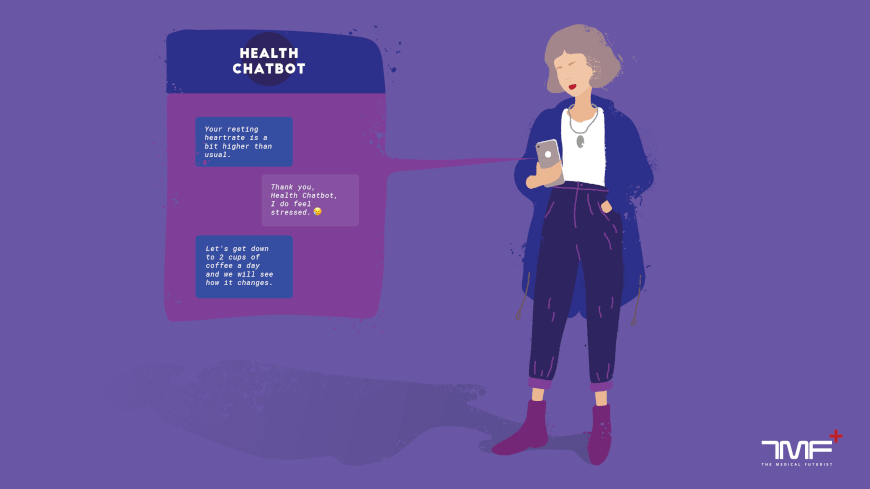 The idea was born out of a real demand: the developer of the app was asked by a doctor to quickly and easily retrieve information about drugs to which breastfeeding mothers may be exposed. The goal was reached: Safedrugbot is a chat messaging service that offers assistant-like support to health professionals, doctors who need appropriate data about the use of drugs during breastfeeding. Moreover, it provides information about the active ingredients present in the medication and alternative medicines.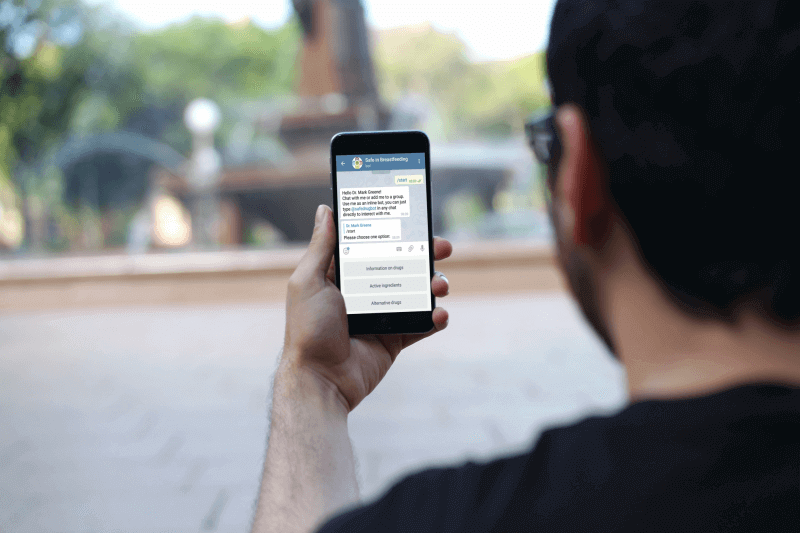 The yellow fluffy little bird could become the loyal friend of every woman – using Facebook Messenger. The cutie takes care of the user's period: keeps in mind menstruation dates as well as fertile windows. She asks about emotional rollercoasters or period pains and learns to give information about menstrual health and sexual issues. It's a handy companion for the most difficult days in a woman's life!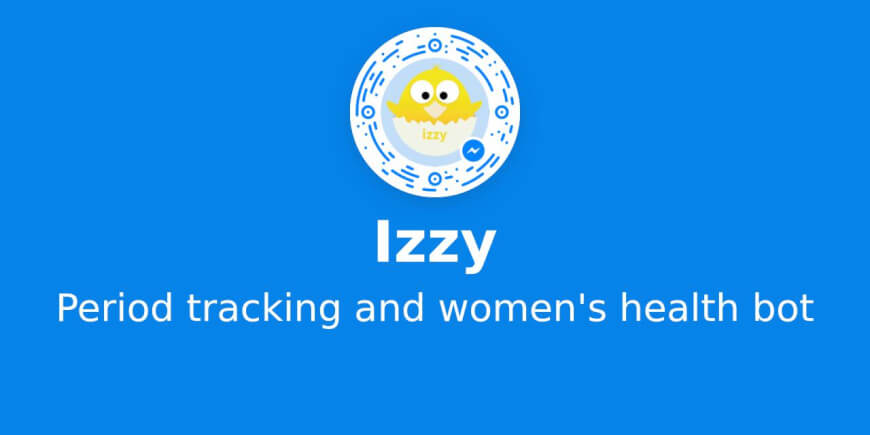 The British subscription, online medical consultation and health service, Babylon Health, founded in 2013, offers A.I. consultation based on personal medical history and common medical knowledge as well as live video consultation with a real doctor whenever a patient needs it. In the first case, users report the symptoms of their illness to the app, which checks them against a database of diseases using speech recognition, and then offers an appropriate course of action. In the second case, which already goes beyond the usual service of a chatbot, doctors listen and look carefully to diagnose the patient and then write prescriptions or refer to a specialist if required.
The UK's National Health Service (NHS) even started to use the chatbot for dispensing medical advice for a trial period in 2017.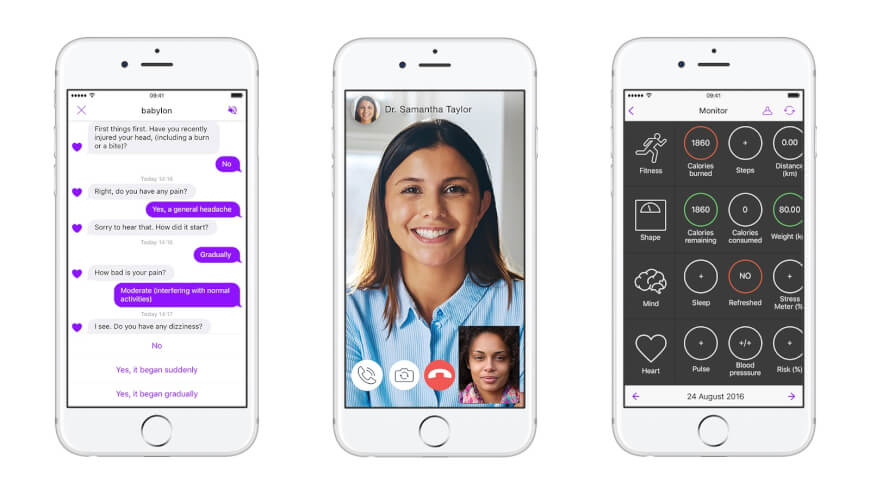 The chatbot is basically a "personal nurse" in the color blue, and works on Facebook Messenger, Skype or Kik. "She" can remind patients to take their pills, which might be a handy feature for older patients. You just write the name of the medicine in chat, the number of times a day you must take it and at what time. Then, Florence sends you a message in chat every time you must take the pill.
Moreover, Florence can track the user's health, for example, body weight, mood or period, thus helping them to reach their goals. The chatbot also has the skills to find the nearest pharmacy or doctor's office in case you need it.
In 2017, Your.MD was awarded the prestigious Unesco/Netexplo Award for "innovations that can improve society." The free platform offers actionable health information based on highly accurate sources and lets the user make the best choices for his health. It is basically a symptom checker powered by artificial intelligence. It's available on iOS, Android, Facebook Messenger, Slack, KIK, and Telegram.
Moreover, it's an excellent source of online medical service providers. No matter whether you are looking for pharmacies, test centers, doctors' office or recommendations for mental health apps.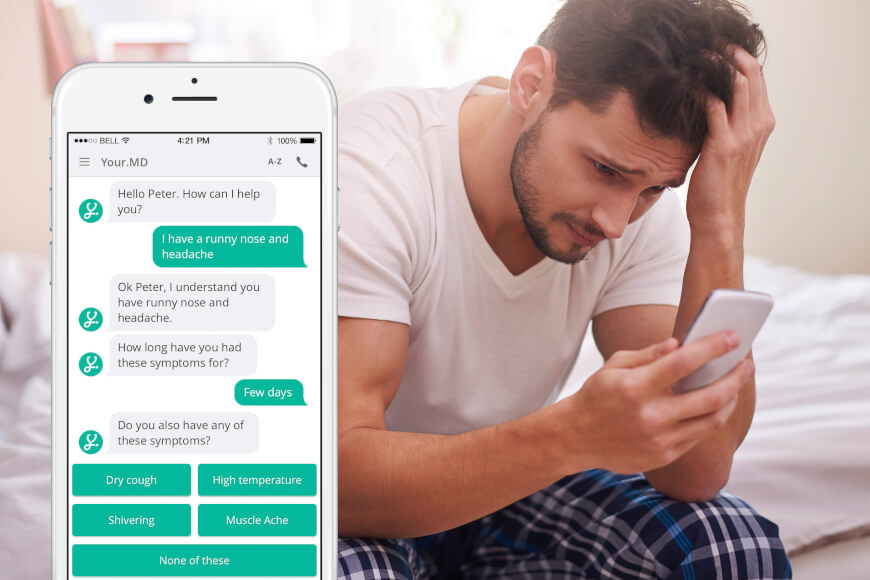 It was the fastest growing medical app in Europe in 2017. Over 1.5 million people have already tried the health companion app, which can assess the user's health based on the indicated symptoms using its vast, A.I.-based database.
Daniel Nathrath, CEO of Ada Health told The Medical Futurist that in the future, "Ada will become a standard diagnostic tool for doctors. That is already the case; users can share their health assessment with their doctor or, in the UK, they can choose to consult with a qualified GP via our Doctor Chat feature. Ada will also become much more of an ongoing health companion, helping patients and doctors to intelligently monitor health data over the long term to enable predictive and proactive care." Moreover, they have experimented with a voice interface and have trialed using Ada through Amazon Alexa.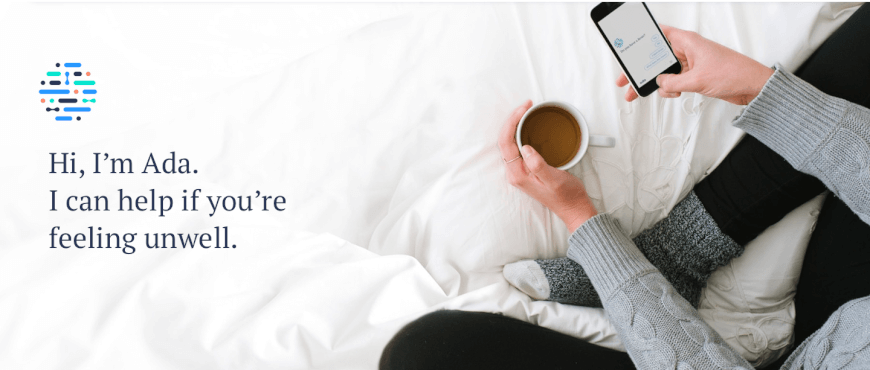 The virtual medical assistant named Molly can assess the patient's symptoms using speech, text, images, and video. As the user wishes, it can use text or speech to communicate. Based on the gathered data as well as the information fed to its smart algorithm, Sensely interprets the user's symptoms and recommends a diagnosis.
Molly uses the colors of the triage system, well-known in emergency care to decide about the urgency of a case. In Sensely's symptom triage it means an assessment whether self-care is enough or the patient should turn to a doctor. Moreover, it offers a local service discovery and rich resources for self-care.
Reportedly developed by a team of doctors and computer scientists through the Harvard Innovation Laboratory, the company's algorithm was trained on clinical data from 18,000 medical papers to mirror the literature referenced by physicians. Examples of data include 5 million patients and approximately 1,700 conditions.
You can check your symptoms online or browse in the vast database of Buoy Health to figure out what might be wrong with your health. The chatbot thoroughly asks you about the details of your medical state and offers you various solutions and actionable steps to take.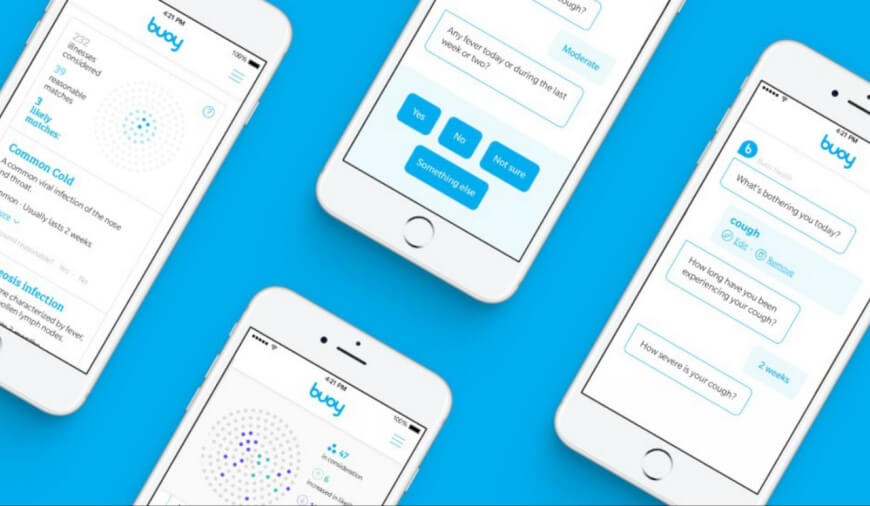 Infermedica leverages machine learning technology to power the symptom-checker chatbot, Symptomate. The platform runs online and on mobile phones as a chatbot or voice-based application. It assesses the user's health status and based on the symptoms it sets up a possible diagnosis and gives actionable recommendations.
The Poland-based company's other development, HealthLoop, conducts interviews with patients to get to know their post-surgical state better. In 2017, Infermedica conducted three million diagnostic interviews with patients.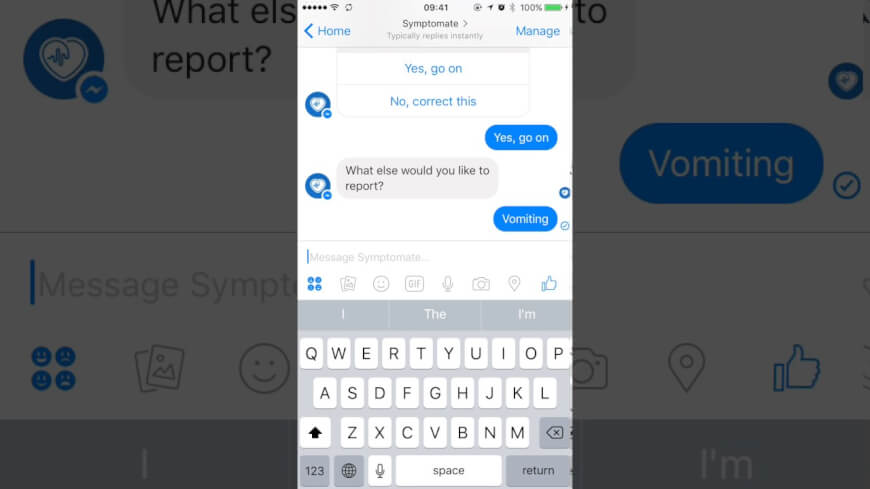 GYANT is a health chatbot that asks patients to understand their symptoms and then sends the data to doctors who provide diagnoses and prescribe medicine in real time. The service is available on Facebook Messenger or Alexa, but the team plans to release it on every messaging platform soon. In addition, they not only provide help for English-speaking patients, but GYANT can speak to users in Spanish, Portuguese or German.
The company says they already screened more than 200 thousand people in Latin-America for diabetes, out of which 5,000 people were diagnosed with the illness.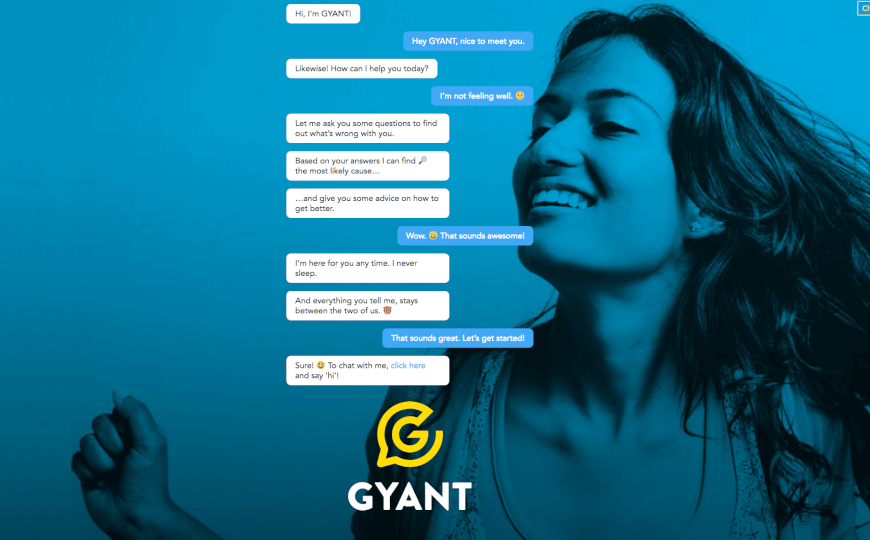 It was started by The Neon Project operating in Cordóba, Spain, which is a business transformation lab specializing in conversational UX solutions. In 2016, they released a woman's health chatbot, Eva, which is a tool that first concentrated on helping young women access information about their sexual and reproductive health, but after an update, the producers widened the target audience. Currently, Eva can chat about a wide range of health issues with the user.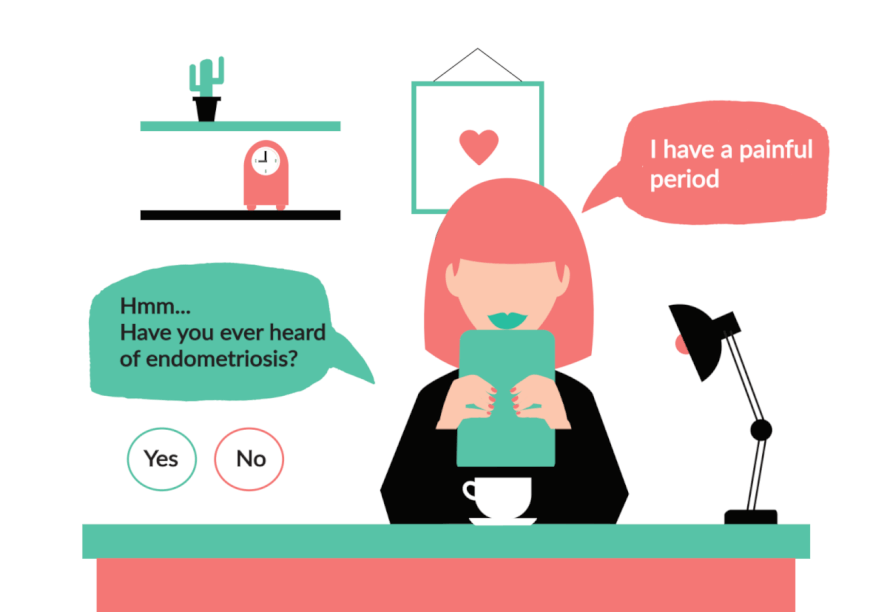 It is a helpful resource for cancer patients, caregivers, friends and family on Facebook Messenger. The chatbot offers plenty of resources for patients from chemo tips and tricks to free services. It provides resources for caregivers to ease the burden of caring and making their lives easier. Moreover, it offers friends and families advice what to say and how to help cancer patients best. It's a sophisticated and well-thought-out solution.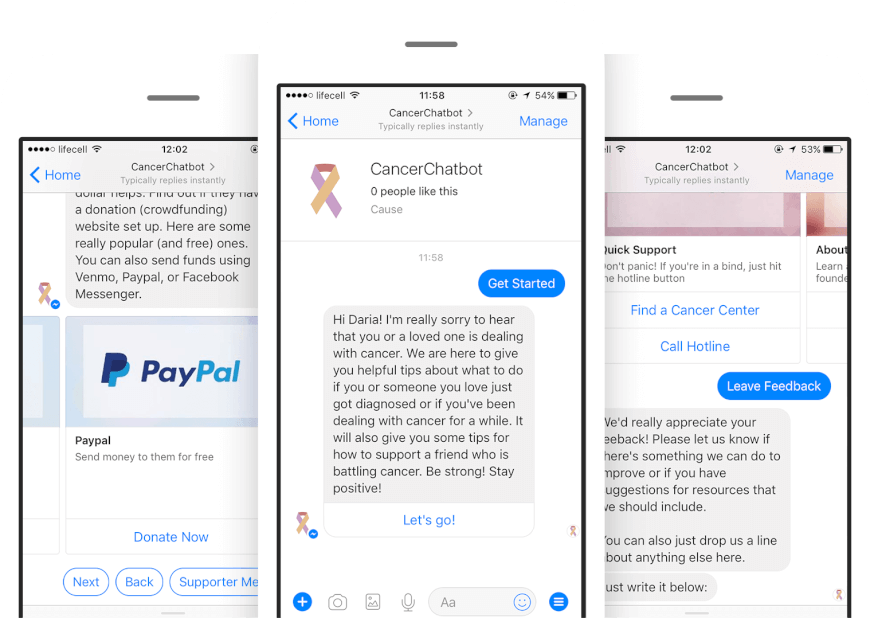 As the health chatbot market is buzzing, no one could collect every one of them as the next day; new ones will appear on the horizon. That also shows what a bright future chatbots have in healthcare and how broad the scope is where they can lend a helping hand to both patients and physicians. Do you know about any exciting health chatbot innovation? Let The Medical Futurist know on its Twitter, Facebook or LinkedIn channel!
Subscribe To The Medical Futurist℠ Newsletter
News shaping the future of healthcare
Advice on taking charge of your health
Reviews of the latest health technology