The Top 100 Companies Shaping the Future of Digital Health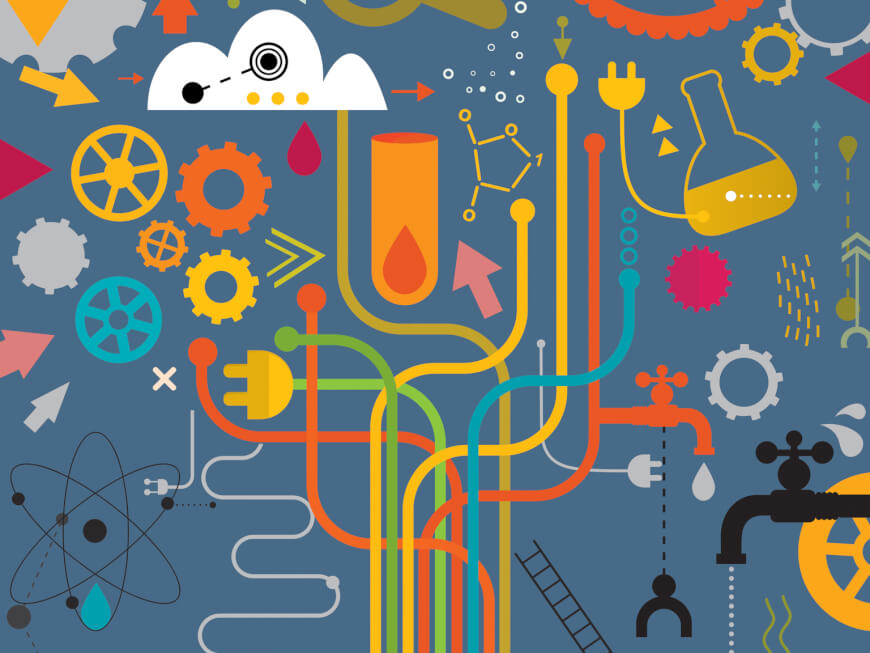 The team of The Medical Futurist has spent the last months going through a myriad of companies to choose the ones that might have the biggest impact on the future of digital health. While diving into the details how companies dedicate their efforts to the betterment of healthcare, we learned a lot about what principles are the driving forces behind their activities. Here, we summarized our main findings, while you are more than welcome to purchase the e-book about the companies on leanpub.com.
Healthcare is one of the most rapidly changing industries
According to an analysis of the US Bureau of Labor Statistics in 2015, health care belongs to the fastest growing industries in the United States. The projection shows that more than 2 million people will work in home health care services by 2024 compared to the 1.2 million employed in 2014. The Trump administration's policies might change the exact numbers, but the trajectory seems to be steady. Outpatient care centers, nursing facilities or ambulatory health care services will absorb thousands of skilled workers in the years to come. In 2016, Forbes magazine listed the fastest growing jobs in America – and 12 out of the 20 occupations are directly linked to healthcare.
A real revolution is unfolding in front of our eyes, and entrepreneurs hand in hand with latest digital technologies are the backbone of this transformation. More than $8 billion was invested in over 500 digital health companies in 2016. Moreover, funding for digital health ventures has continued to far exceed investment in traditional healthcare sectors with its 85 percent year-over-year spike in funding. Although, after analyzing 900 healthcare IT startups, Accenture found that half of all digital health start-ups in the US fail within two years of launching. Nonetheless, digital health is buzzing, which also makes it quite difficult to navigate in it. In spite of the difficulties and based on the latest trends, we decided to draw the map of the top 100 companies in digital health with the greatest potential.
While we were collecting the most important and successful ventures, we learned a lot about health care itself, and we distilled the most important principles driving digital health companies towards a better future. See all the 100 companies in our latest e-book on Leanpub.com.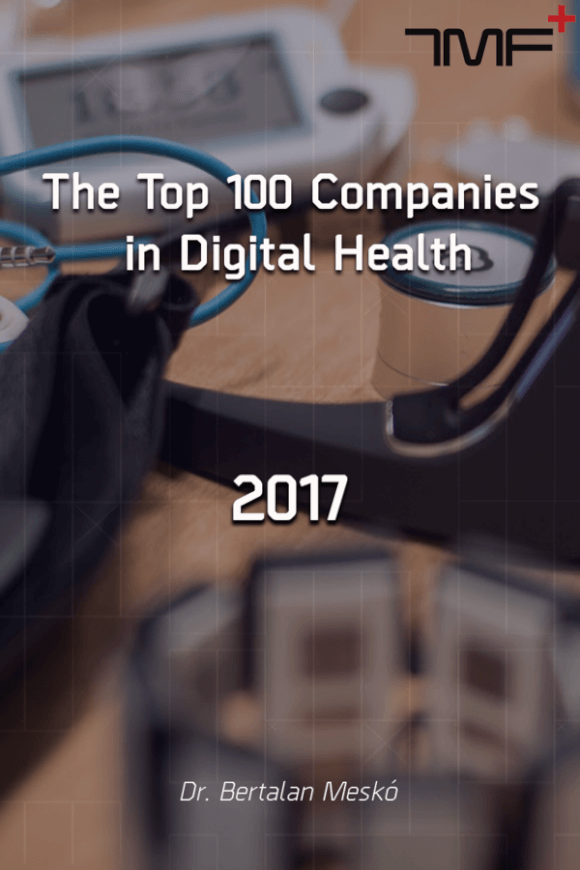 1) Patients into healthcare design!
The era has ended when patients were exclusively the end-users of healthcare products and services. With the rise of patient empowerment, people want to be involved in the shaping of their own health – which should have been natural and obvious all along the way! Digital health ventures not only place patients at the heart of their solutions but also involve them in the design phase.
Smart Patients, an online community for patients and families affected by a variety of illnesses showed what happens when a company involves patients. This community clearly demonstrates how strong patient communities can be and how much patients can help each other when technology is not an obstacle but a facilitator.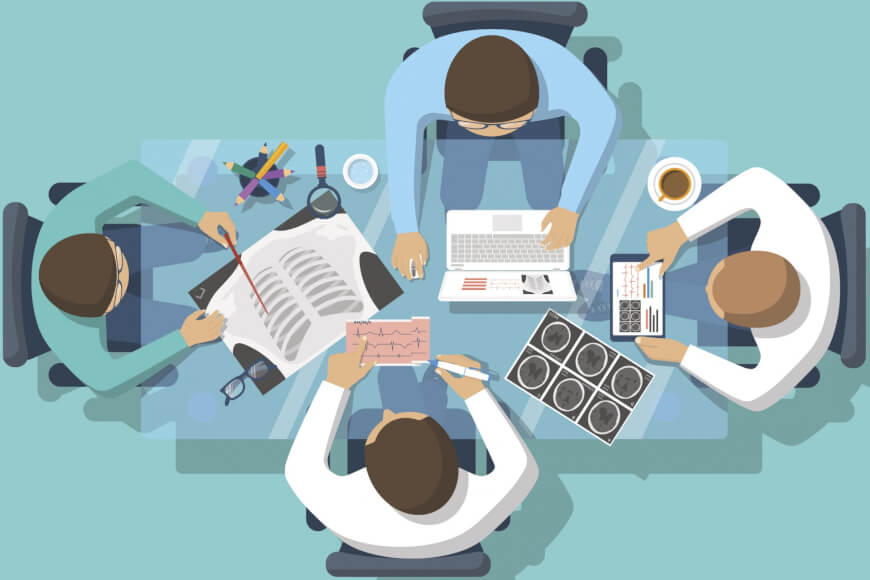 2) No disruptive technologies, no digital health
It is not enough to improve current technologies. For making leaps instead of baby steps in healthcare, real disruption is necessary: innovative ideas coupled with creative execution and the possibility of cheap reproduction.
Spanish start-up, Exovite established in 2013 offers 3D-printed customized casts for people with broken limbs. Printing the cast only takes a few minutes. The price of 3D printing also started to drop drastically which makes it available in more and more places. Exovite's system also includes a rehabilitation module that stimulates the muscles below the cast with electric signals, speeding up recovery and preventing muscle atrophy. If you have ever worn a plaster cast, you know how hard it is to live with it and what a disruptive solution Exovite worked out.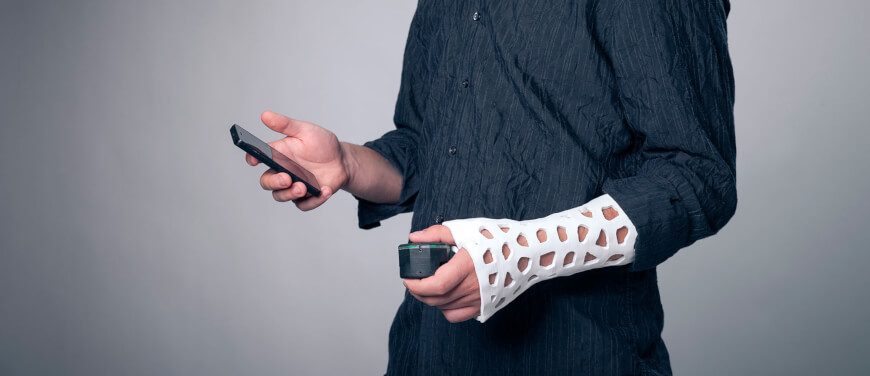 3) The ultimate focus point: people in need
The ultimate goal of healthcare, helping people in need, should not get lost during the production of fancy infographics, data visualizations, and colorful charts. The greatest digital health initiatives do not provide data, offer AI or VR as an end in itself, but only apply disruptive technologies to the greater goal of offering help.
Not Impossible Labs is a community of innovators, creating life-changing devices and delivering inspiring content that compels action. They aim to change the story of healthcare by providing open-source, DIY solutions that essentially help people exactly where they need it. For example, the company took 3D printers to Sudan where the chaos of war has left many people with amputated limbs. The organization's founder, Mick Ebeling, trained locals how to operate the machinery, create patient-specific limbs, and fit new inexpensive prosthetics.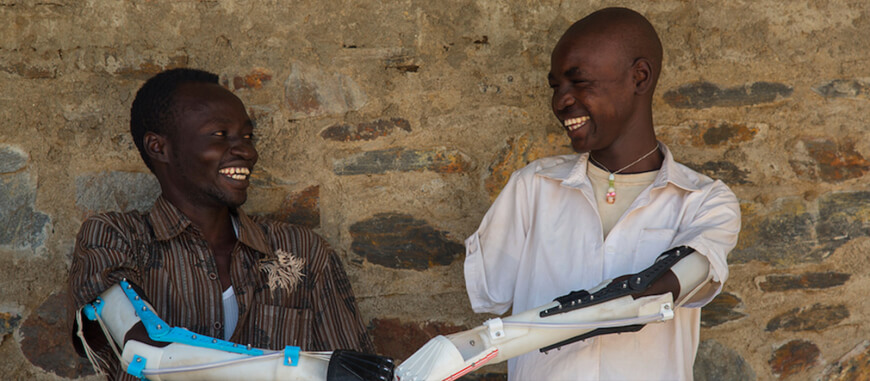 4) Clinical validation is crucial
You can come up with the best idea ever in medical technology, but if you cannot prove scientifically that it works, nobody will use it. And that's the only logical consequence, as the progress of healthcare should always be based on scientific achievements. Peer-reviewed papers, evidence based medicine are the basis of making clinical decisions. This is one of the reasons why the fall of the overhyped one-drop blood testing start-up, Theranos was so painful.
And this is why such immense health analytical tools as IBM Watson are so important. The AI algorithm can process millions of pages in seconds. This remarkable speed is expected to help physicians make more informed decisions faster and to cull new insights from electronic medical records. IBM utilizes Watson for Oncology to help cancer research, and another algorithm, Medical Sieve is qualified to assist in clinical decision making in radiology and cardiology. Another tech giant, Google also recognized the potential in mining medical records and health knowledge in general, so it launched its Deepmind Health project.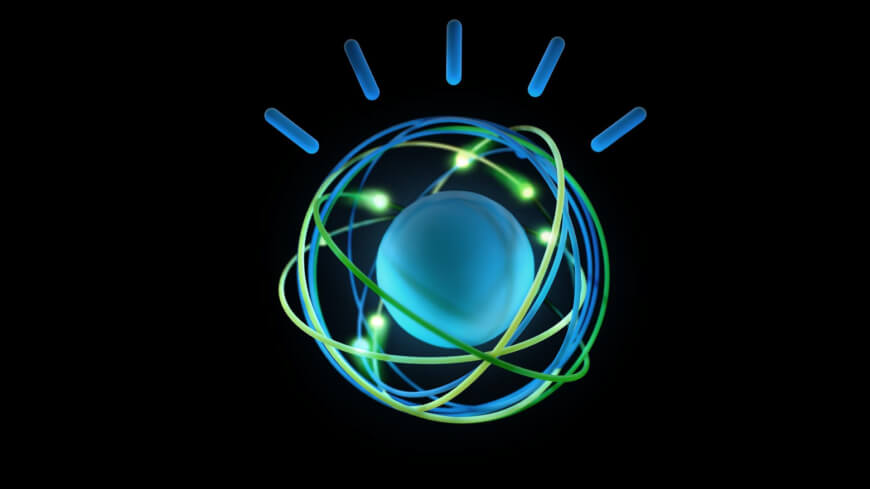 5) Working closely with policy-makers is beneficial for progress
Innovators and regulators are both for the greater common good, they just happen to have different tasks. The latter have to ensure chaos does not eclipse the health market: products and services are appropriately validated; service providers are qualified, etc. As the regulatory process is "slightly" slower than the average operating speed of start-ups, agencies might seem as the wheel-drags of innovation. But instead of being impatient and considering regulatory actors as a burden, it is a more beneficial strategy to cooperate; as it can accelerate bureaucratic processes as well as general progress.
The San Diego-based company, Organovo is focusing on the technology of 3D printing biomaterials. They announced successfully bio-printed liver tissues in 2014 and they seemed to be 4-6 years away from printing liver parts for transplantation. These bio-printed livers could also be used in the pharmaceutical industry to replace animal models for analyzing the toxicity of new drugs. Organovo cooperates with the FDA in order for the agency to understand the process of bioprinting to be able to regulate it well. With the company's help, 3D printed tissue might get FDA-approval as early as 2019!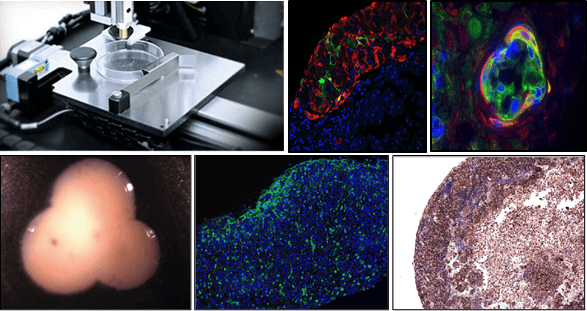 6) Communication to the public is essential
The myth of the scientist buried under paper mountains in his room being acknowledged only by his peers is over. Digital communication channels foster the spread of news about scientific discoveries not only in the scientific communities but also in the wider public. And a better understanding of the advantages and dangers of a newly developed solution by the general population could also support its acceptance into the stream of medical thinking.
Oscar is a New York-based health insurance company that has employed technology, design, and data to humanize health care since 2013. Its user-friendly website allows subscribers to track and manage medical bills; while Oscar collects data from customers' visits with doctors and analyzes how much they cost and the results. Moreover, their patients in the US get Amazon gift cards as rewards for achieving their daily goals as measured by FitBit wearables. Oscar was publicized extensively in the news and achieved wide public acceptance. It also started to push established health institutions to think their health insurance policies over. As a great success for Oscar and the innovative health insurance approach, in June 2017 Cleveland Clinic and Oscar announced, they are teaming up on a new health plan.
This is only a glimpse of the variety of exciting digital health ventures, so if you are interested, read on in our newest e-book; and see for yourself how the top 100 companies are shaping digital health from virtual reality through robotics to telemedicine.