Top 10 Online Medical Resources For Patients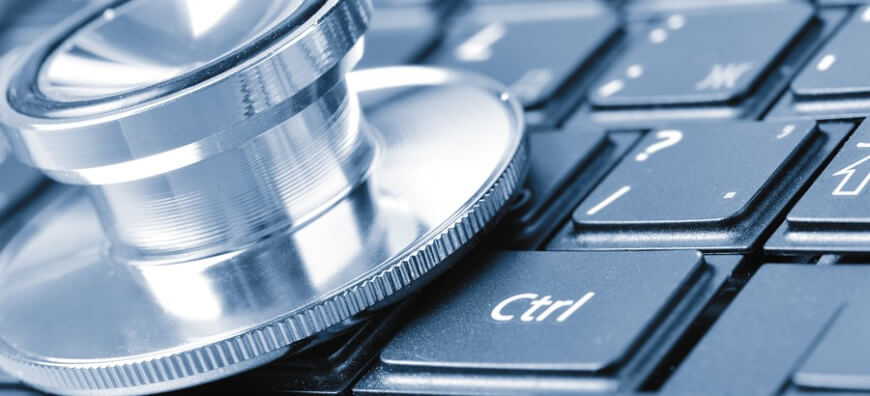 There are already terrabytes of data online and sometimes it is difficult to differentiate among true/false and relevant/irrelevant data. Although doing so is especially important in the case of medicine and healthcare since the well-being of people is at stake. So it is high time to show my top 10 choices when it comes to online medical resources.
The internet is the infinite storehouse of inconceivable products of the human mind. Would you like to watch a dog playing the piano? Would you like to buy an inflatable blue spaceship from Star Wars? You can find (almost) everything online, which is great but at the same time it means that it is difficult to distinguish useful data from junk information.
This phenomenon is even more valid in the case of healthcare information and patient data, especially keeping in mind that nowadays every patient does a search for their symptoms and treatments online. However, most medical professionals have never had training about digital literacy and thus cannot help their patients how to surf through the irrelevant to find the most useful tips, tricks, treatments, doctors or pills.
As technological development empowers patients, they are taking care of their health in a more active way which means they have the means and also the willpower to become experts concerning their own life and health.
There is already a myriad of online resources and it's a challenge how to choose the best for the specific individual needs. There is also way too much social communication in healthcare and it is difficult to follow and filter information. This is the reason why for example Symplur started to track thousands of relevant healthcare hashtags to give real-time access to patients, doctors and other stakeholders to more than a billion healthcare social media data points.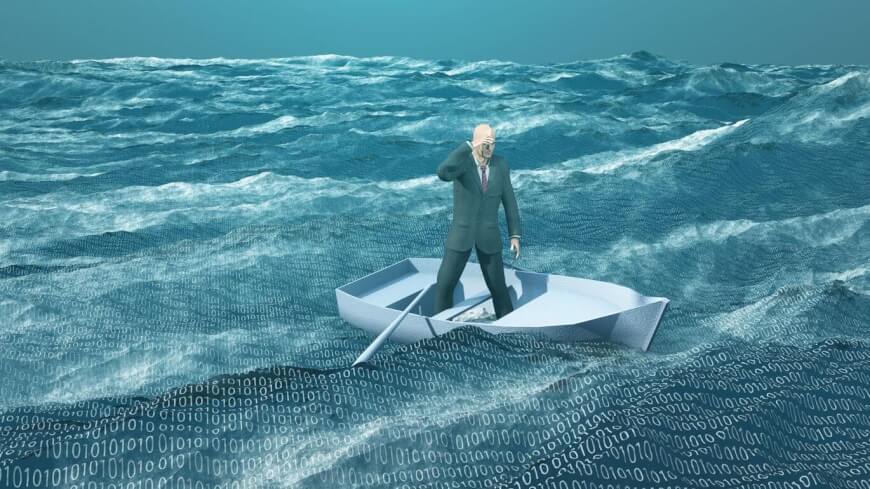 Thus, it is high time to help them navigate through the digital ocean. Although, there are many amazing resources out there, here is my top 10 online medical resources.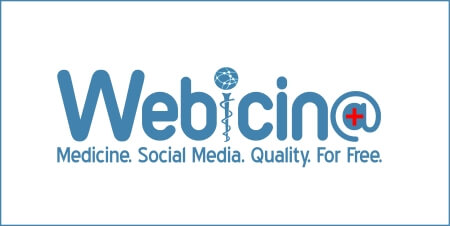 In 2008, I was a fifth year medical student and had a simple idea. I thought curated social media resources should be available to patients and physicians for free. My sister helped me launch a company and development of Webicina started right away.
On the website, you can find medical news, advice and tips you can actually trust – from over 11,000 hand-picked, constantly monitored sources in over 180 conditions and specialties. With the help of Webicina, healthcare professionals and patients can browse trusted information and get advice from reliable and relevant sources. According to the World Health Organization – it's a massive resource, freely available for everyone.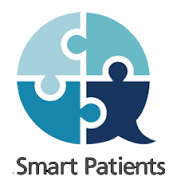 The SmartPatients website is an online community for patients and families affected by a variety of illnesses. Its founders believe that patients are the most underutilized resource in healthcare, and they thought to capitalize on it. The greatest idea behind it to let patients learn about scientific developments related to their conditions at their own level through conversations, sharing their questions and concerns with other members, and use what they have learnt in the context of their own life. Besides, a built-in clinical trial search engine enables users to find trials, track the ones they are interested in, and discuss them with the community. It is very important since many treatment options, especially for cancer are only available through clinical trials.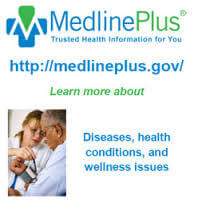 MedlinePlus is the online space for the American National Institutes of Health for patients, their families and friends. Produced by the National Library of Medicine, the world's largest medical library, it provides information about diseases, conditions, and wellness issues in language that anyone can understand. Moreover, patients can use MedlinePlus to learn about the latest treatments, look up information on a drug or supplement, find out the meanings of words, or view medical videos or illustrations. Patients can also get links to the latest medical research on their conditions or find out about clinical trials.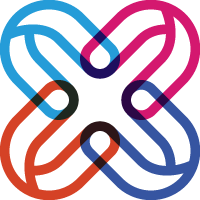 Drugs.com provides a free drug-information service to help patients better understand how medicines work: their uses, side effects and potential to interact with other medicines. The site contains a special search engine called "Pill Identifier" which aims to find legal medications based on their appearances or names in the case of the US. The website operates a Drug Information Database which is powered by four independent, leading medical-information suppliers: Wolters Kluwer Health, American Society of Health-System Pharmacists, Cerner Multum and Micromedex from Truven Health.
The website offers Harvard Health Publications which draw on the expertise of the 9,000 faculty physicians of Harvard Medical School of Harvard University to provide authoritative and trustworthy consumer health information and a medical dictionary powered by Stedmans, which has been the medical profession's most trusted source for medical definitions since 1911. Drugs.com is also available in the form of various apps: Drugs.com Medication Guide, Pill Identifier App and a Pill Reminder App.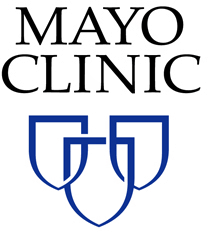 Mayo Clinic is an American nonprofit organization committed to clinical practice, education and research, providing expert, whole-person care to everyone who needs healing. It is one of the leading medical centers of the United States: from the beginning of the year until August, 1.3 million people from all 50 states and 140 countries came to Mayo Clinic for care already. Its website provides detailed information about medical conditions and diseases – by browsing through hundreds of disease descriptions or by characterizing the illness in the Symptom Checker. Also, more than 3,300 physicians, scientists and researchers from Mayo Clinic share their expertise to empower patients through their shared research. Content includes definitions, symptoms, causes, risk factors, complications, tests and diagnosis, treatments and drugs, prevention and support options.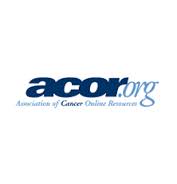 Acor.org or the Association for Cancer Online Resources website focuses on helping people suffering from cancer. It offers information and support through its integrated system of online discussion groups. ACOR created specific websites and also hosts a growing number of online spaces created by patients for patients and medical professionals, or by cancer advocacy groups or professional organizations. It is a special space providing help in various forms.
Cancer-Pain was created to help cancer patients receive the pain treatment they deserve. It contains information about cancer pain, its causes and available treatments as well as links to online groups. OncoChat, another ACOR site, is a real-time global support community for people whose lives have been touched by cancer. Oncochat does not offer medical advice or professional counseling, but compassion and understanding from people who share similar experiences and emotions.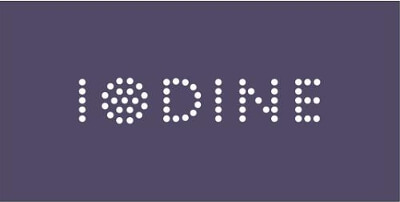 The aim of the Iodine website is to turn experiences shared by more than 100,000 people into better medication options. People who are reluctant to take their medicine prescribed by their physician because of the feared side-effects or their doubts about its effectiveness can in fact compare side effects other users experienced, check-out pharmacist tips and reviews side-by-side to find the right treatment.
They also introduced a special iPhone App to help patients struggling with depression to better manage their illness – through tracking their mood as well as whether the prescribed medicines work for them. For helping patients to familiarize with the healthcare jargon, Iodine also introduced a medical translator which is able to turn words like epistaxis into something more relatable – like nosebleed.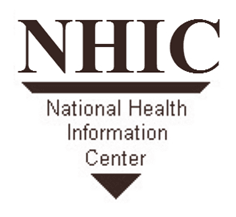 The National Health Information Center (NHIC) supports public health education and promotion in the United States by maintaining a calendar of National Health Observances, which are special days, weeks, or months dedicated to raising awareness about important health topics. In addition, NHIC helps connect health professionals and consumers to the organizations that can best answer their questions by providing up-to-date contact information for the most reliable resources. Moreover the center lists toll-free phone numbers of organizations offering health-related information, education, and support over the phone, and also information about Federal Health Information Centers and Clearinghouses which provide free public information and resources.
9) National Center for Complimentary and Integrative Health about web resources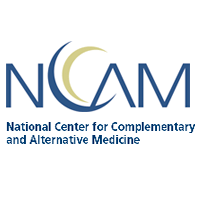 As I already stated several times, there are many online communities and websites which do not provide accurate information about healthcare and medicine – thus patients need to be careful. The American National Center for Complimentary and Integrative Health launched a website which provides useful tips and tricks to filter out useless or harmful websites – for example by giving guidelines how to evaluate digital spaces or by listing useful websites as starting points for future internet searches about health issues.

E-patient.net is a blog of the Society for Participatory Medicine which aims to facilitate the concept of participatory medicine, a movement in which networked patients shift from being mere passengers to responsible drivers of their health, and in which providers encourage and value them as full partners – voilà, patient empowerment at its finest! The organization seeks to bring together all the stakeholders in healthcare to encourage collaboration, communication and cooperation that will foster provider/patient engagement, patient empowerment and education. In line with its mission, e-patient.net contains the latest news and information about participatory medicine.
If you still need to assess the quality of a website containing medical information, it's worth looking for these quality features:
author of the website
whether it is supervised by medical professionals or patients organizations
policy on paid advertisements
clear contact information
archive helps too
clear description about the mission of the site and the intention of the author(s)
Last but not least, ask those who have been going through this on Twitter by using the #hcsm or #digitalhealth hashtag. Good luck!