The Complex World of Cancer Pathways Explained in One Giant Infographic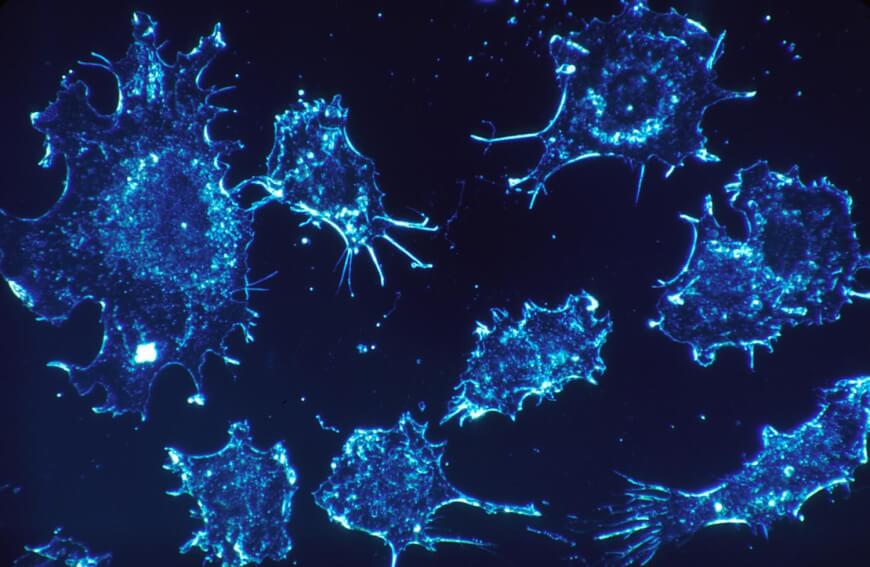 The world of cancer is complex, non-linear and the fight against the deadly disease family requires particular attention from care providers. That's why the concise, accurate and yet simple infographics created as illustrations for the National Institute for Health and Care Excellence's latest guidelines for the investigation and referral of suspected cancer cases are pure brilliance.
NICE guidelines for cancer investigation and referral revisited
The word, cancer, hides the complex world of many disease types and groups behind those six letters too conveniently. Sometimes patients tend to forget that cancer is not only one type of condition but a colossal disease family. For this reason, doctors appreciate and receive well visualizations of all kinds, where the complexity and variations of cancer appear on one sheet. And the graphs about both child and adult cancer pathways created by Will Stahl-Timmins for NICE as illustrations for the organization's latest guidelines are way beyond well-done.
As the designer recounts, the NICE guidelines are detailed and sometimes lengthy documents. They attempt to summarize a specific health topic based on all available evidence and expert opinion. The aim of the visualization of these guidelines is simple: to make it possible for physicians to tear it out from a printed handbook or leaflet or print it out from the website and post it up the medical institutions' wall where patients and doctors can see it. So, they have to be concise, simple, understandable – and at the same time accurate and rich in information.
Childhood and adult cancer pathways
It is an exceptionally difficult challenge regarding the massive amount and complexities of cancer assessment and referral data – which the designer had to deal with. The treatment of the disease family requires complex decisions and sometimes non-linear steps. That's why Will Stahl-Timmins' infographics are brilliant – they meet all these requirements.
This infographic shows with vivid colors and simple graphic elements what specific symptoms might mean, how urgently a physician should deal with the child's case and whether or not the examining doctor should refer the kid to a specialist.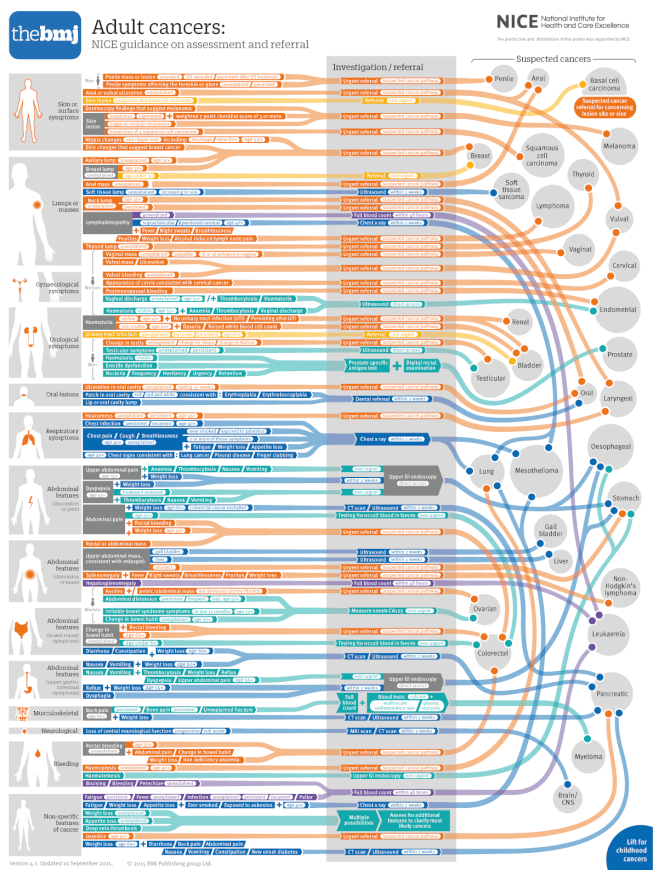 As it could be expected, this infographic is much more complicated and contains more types of possible examination and referral procedures. It correctly shows that adult cancer pathways are messy and non-linear. It also presents a comprehensive and intelligible picture, which impression could have never been reached by written guidelines.
It's another example why great design is necessary for healthcare. It's not enough to present health information in any way in an environment where patients and doctors are flooded with all kinds of data and news. Healthcare design facilitates better health information management. But not only that. Designing patient-friendly, easy-to-use medical devices also advances the overall fight against cancer by fostering prevention and early detection. These are the factors that make these infographics invaluable. Kudos to NICE and Will Stahl-Timmins!
News shaping the future of healthcare
Advice on taking charge of your health
Reviews of the latest health technology