The 10 Most Innovative Health Technologies Saving Millions In The Developing World

There are striking differences in the general social, economic or political background of the developed and developing country-groups, and developing countries are in dire need for creative and innovative medical solutions. Here are the 10 most innovative health technologies which could save millions of lives in these corners of the Earth.
Imagine two babies being born at the exact same time: a little girl in Sweden and a baby boy in Mozambique. What are their chances for a long, healthy life?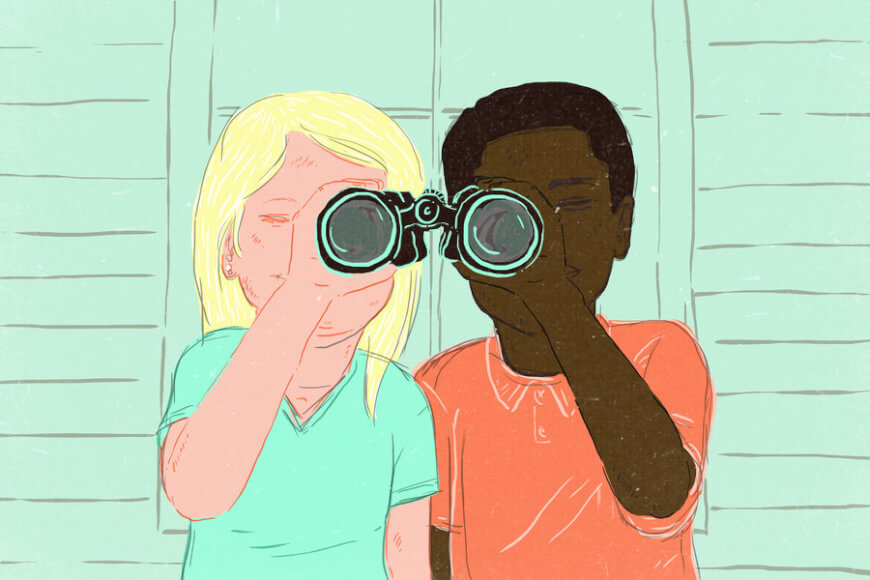 In the Scandinavian country of the easily assemblable IKEA furniture and the most secure car in the world, life expectancy in 2015 reached 81.98 years, while in the South African Mozambique with 11.64 billion dollar in public debt and deep political insecurity, life expectancy in 2015 was only 52.94 years.
In case one of the babies falls ill, the differences in their chances for getting to the doctor in time and receiving adequate treatment is also striking. In Sweden, 328 doctors are available for 100,000 people while in Mozambique there are only 3 doctors for the same amount of people in need.
Certainly, there are significant differences in the general social, economic or political background within both the developed and developing country-groups, but unfortunately it could be considered as a fact that the population of developing countries have to face much worse health conditions, their life expectancy is much lower, and they are in dire need for creative and innovative medical solutions.
Here are the 10 most innovative health technologies which could save millions of lives in these corners of the Earth.
1) 3D-Printing Prosthetics
Globally, over 30 million people need mobility devices such as prosthetics, while 80 percent of the world's amputees do not have access to modern prosthetics. One of the solutions comes from the awesome idea behind the e-NABLING the Future project.
As Jennifer Owen, the owner of the website describes its essence, it is basically a global network of passionate volunteers who by sharing 3-D printing designs, video tutorials and other information about building prosthetic hands enable volunteers, doctors or anyone on the field to make a difference by literally "giving a helping hand" to those in need. Success stories come from all over the world: there are now children and adults with super-hero style or more traditionally shaped prosthetic hands in Chile, Ghana, Indonesia and many more countries.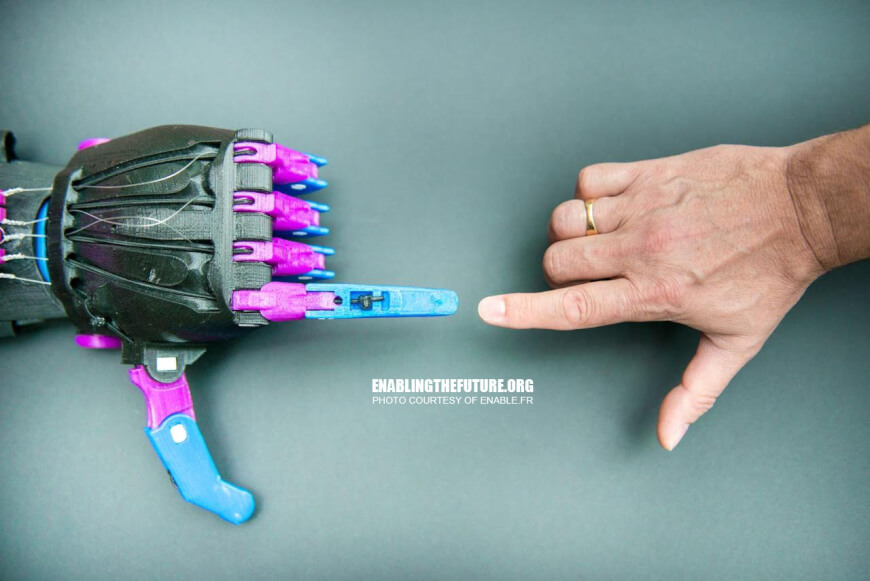 2) 3D-Printing Field Hospitals
The potential in 3-D printing mesmerized also NGOs working in the field of medicine. Médecins Sans Frontières, aka Doctors Without Borders, is investigating how 3-D printing and virtual reality technologies can help the organization set up field hospitals that are well suited to their environment and the situation being addressed. In addition to their traditional 2-D plan drawings, the team also created 3-D models and a virtual reality reproduction of a recently designed facility in the Philippines that was built to help people after a 2013 typhoon.
3) 3-D Printing Medical Devices
In Haiti, the organization Field Ready is working on 3-D printing on-demand birthing kits, including umbilical clamps, simple little things such as oxygen splitters for oxygen tanks, and they also encourage small scale manufacturing of agricultural tools via 3-D printing. Another startup, re3D under its Give-a-Bot program offers its Gigabot — an affordable desktop printer — to local communities or organizations with "big ideas."
4) Monitoring Patients from a Long Distance
To address the poor patient-doctor ratio in some parts of sub-Saharan Africa and to avoid the need for patients to travel long distances to gain access to treatment, for example Himore Medical in Cameroon has designed CardioPad, which is a wireless solution enabling the efficient monitoring of cardiovascular diseases (CVDs) from a long distance through Bluetooth and a mobile network.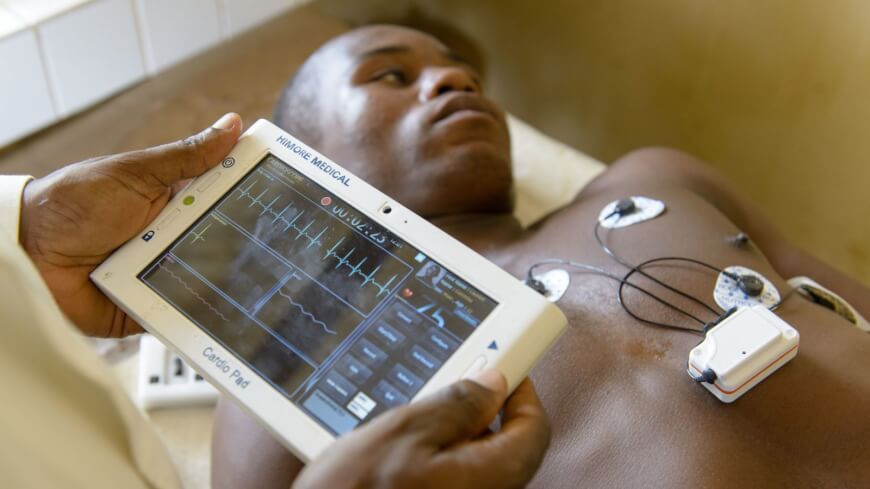 5) Using Solar Power to Enable Better Hearing
Botswana-based Deaftronics attempts to tackle a similar problem. It has manufactured the first solar-powered hearing aid unit, Solar Ear. This technology is game-changing in a country where there are only 12 audiologists and five audiology centers for a population of over two million.
Each Solar Ear unit includes a digital hearing aid, a solar battery charger, and four rechargeable batteries. The batteries can also be used in 80% of hearing aids currently present in the market. This invention reduces the amount of visits patients are typically required to make to care centres in Africa, Brazil, China, India, and Singapore, which also assists in saving time and money.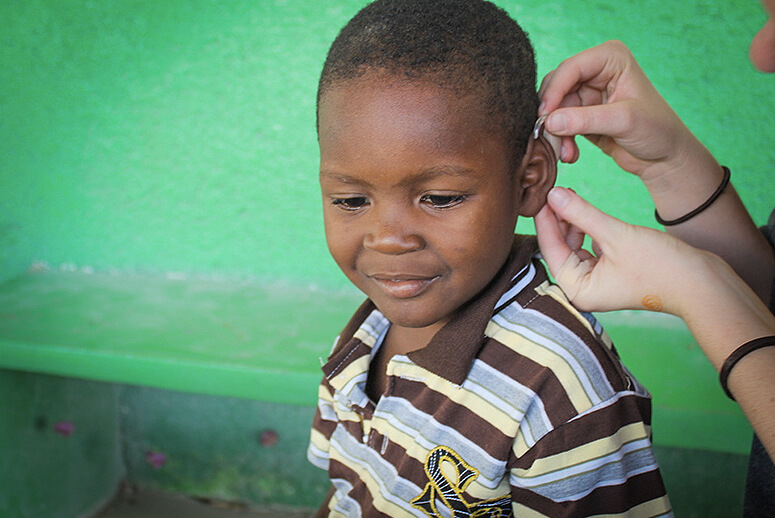 6) Making Sanitary Pads to Empower Women
The lack of sanitary pads cause 23 percent of adolescent girls to drop out of school in India, according to a 2011 survey conducted by AC Nielsen, a market research firm. The research, commissioned by the Indian government, also found that only 12 percent of women use sanitary pads, with the rest using makeshift materials.
Now there is a firm to help women feel healthier and stay in school. Saathi developed a fully biodegradable sanitary pad with the core made from waste banana tree fiber. Through such a groundbreaking innovation local farmers are supported as their work is needed to the production of pads while the biodegradable waste does not harm the environment. With the spread of Saathi pads around India, it becomes feasible to make annually 108,000 tons of such waste environmentally friendly.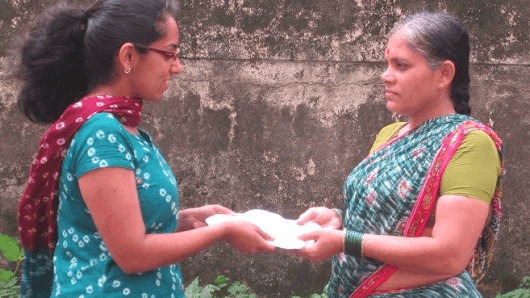 7) MIT developed test able to identify ebola in 10 minutes
When diagnosing a case of Ebola, time is of the essence. However, existing diagnostic tests take at least a day or two to yield results, preventing health care workers from quickly determining whether a patient needs immediate treatment and isolation.
A new test from MIT researchers could change that: The device, a simple paper strip similar to a pregnancy test, can diagnose Ebola, as well as other viral hemorrhagic fevers such as yellow fever and dengue fever in 10 minutes.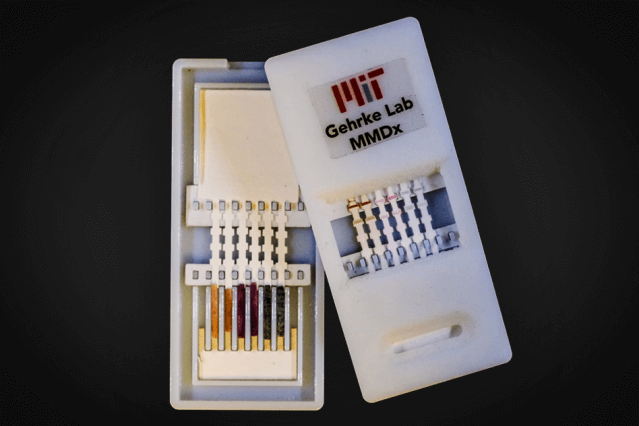 8) SMS start-up tackles the fake drugs problem in Africa
Across the developing world, especially in West Africa, counterfeit drugs are a serious problem. The World Trade Organisation estimated that fake malaria drugs accounted for 100,000 African deaths a year.
The Ghanaian tech company mPedigree offers a very low-tech solution to tackle the fake drugs problem. The method is simple and easy to learn. A patient goes into the pharmacist, buys the drugs and scratches off a panel to reveal an 10-digit code. They send that number in an SMS message, which is free, using a short dialing code. A few seconds later they get a text back confirming, or otherwise, the authenticity of the drugs.
Working with Hewlett-Packard, trials were launched in Ghana and Nigeria this summer, says Mr. Simons, mPedigree's chief strategist. Other countries including Kenya, Uganda and Tanzania, have all expressed interest. The mobile network operators have agreed to pay for the costs of the SMS messages.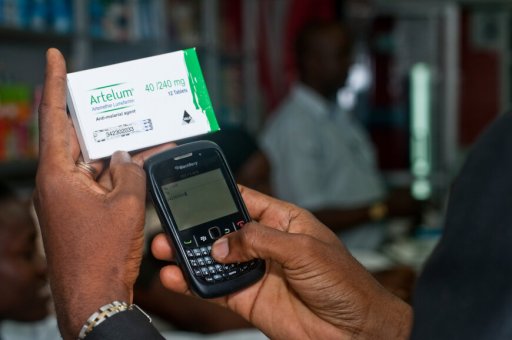 9) Water 
Purification System for Prevention of Infectious Diseases
More than 700 million people in the world are drinking unsafe water every day. Nearly 2.5 billion people do not have access to adequate sanitation. More than one million children under the age of five die every year due to contaminated water and poor sanitation. The contamination of natural water resources which also serve as sources for drinking water contributes to 10 per cent of the disease burden of the entire world.
These numbers are scary and seriously disturbing. This is the reason why researchers and innovators at the Cleveland Clinic developed a water purification system which could save millions of lives.
The self-sustainable processor turns solid waste and sewer sludge into safe drinking water for hundreds of thousands of people.
10) Treating babies with jaundice effectively
Some experts at Stanford University School of Medicine and D-Rev estimate that every year, over 6 million babies with severe jaundice are not receiving adequate treatment.
In studies of medical facilities in India and Nigeria, D-Rev and Stanford found that 95% of devices evaluated in low-income hospitals and clinics did not meet American Academy of Pediatrics standards for intensive phototherapy. Maintenance was a key limitation in delivery of treatment: approximately 1 in 3 phototherapy devices had at least one bulb burned out or missing. Compact florescent bulbs, commonly used in phototherapy devices, cost approximately $15 per bulb to replace and last approximately four months. Many hospitals have trouble sourcing these bulbs and, with devices using an average of six bulbs each, they simply can't afford to replace them as needed.
D-Rev has designed and produces an awesome instrument which can solve the problem. With its medical device called Brilliance, hospitals can save over $240 USD per year on costly bulb replacements. Also, Brilliance can withstand a wide range of power fluctuations without changes in device performance.
The company estimates that with its help, 124,800 babies with jaundice were treated who would not otherwise have received effective treatment.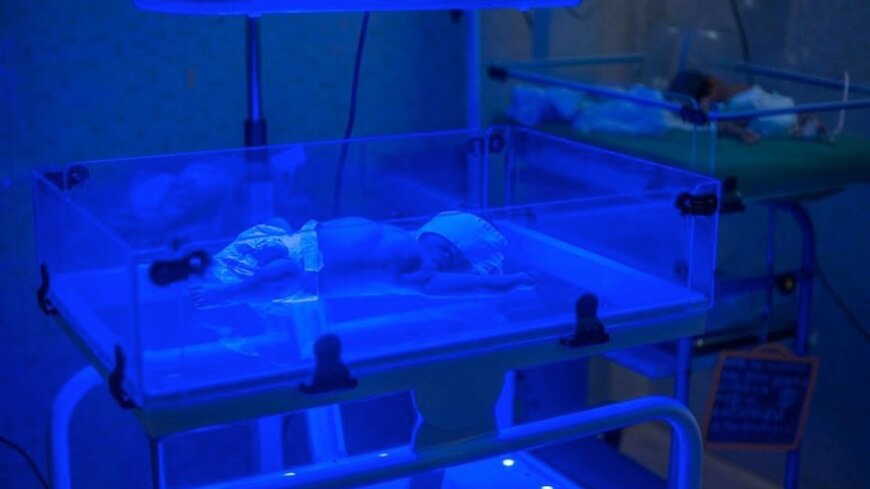 As patients and doctors, we can always support innovation which goes beyond the hype. Beyond the financial and general support, we need more courses as the one provided by D-Lab Health teaching medical technologies for the developing world and thus broadening the horizons of innovators, educators, and other experts.
And of course, we need to sew the following words on the flag of 21st-century knights who want to change medicine and medical treatment in the developing world: disruptive ideas, curiosity, and courage.