Testing Food for Gluten at Home: The Nima Sensor Review
For people living with gluten sensitivity or celiac disease, eating could be a torment. Can I eat that delicious-looking pastry claimed gluten-free? Does this pasta meal contain gluten? All these burning questions could get a fast response from the Nima gluten sensor, which promises to measure anywhere in the world in minutes whether your food contains gluten. As the claim looked too good to be true, The Medical Futurist tested it. Thumbs up for the Nima team. We were highly impressed!
Food allergies, gluten sensitivity and celiac disease – an epidemic on the horizon?
Food allergy has been referred to as the second wave of the allergy epidemic, asthma being the first. Researchers estimate that up to 15 million Americans have food allergies, including 5.9 million children under age 18. That is 1 in 13 children or roughly two in every classroom. According to estimates by Chinese doctors, 10 million or about 10 percent of Chinese children aged 0-6 suffer from various degrees of food allergies. In Japan, 7 percent of the population has to face a similar condition, while in Europe, the European Academy of Allergy & Clinical Immunology estimated that food allergies embitter about 17 million Europeans' lives. The tendency is also worrisome: the number of children with allergies has doubled in the last ten years.
When looking at gluten sensitivity and celiac disease specifically, it turns out that more than 3 million people in the US suffer from the latter condition. That is approximately 1 in 133 people. However, more recent numbers suggest the number may be closer to 1 in 100. In Europe, an estimated 1% of adults and children have the disease. The prevalence varies widely; for ages 30–64 years, it is eight times higher in Finland (2.4%) than in Germany (0.3%), perhaps relating to both genetic and environmental factors. In Finland, the prevalence has doubled over 20 years, which cannot be explained by better detection rates.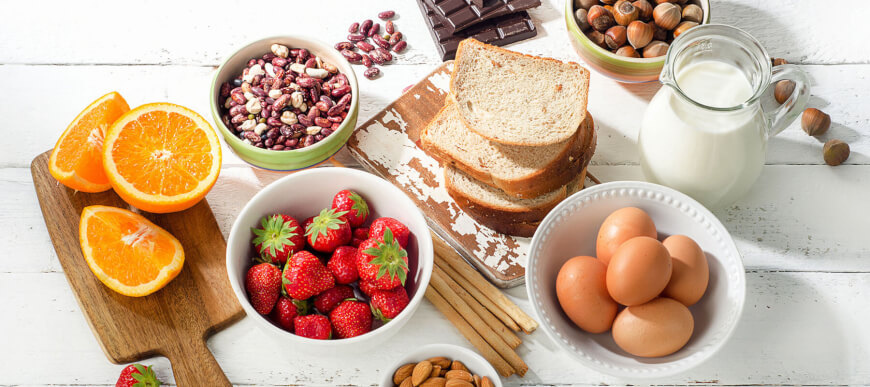 How do you know it is gluten-free or contains gluten?
Although there are conflicting views about the increasing rates of gluten sensitivity and celiac disease, it is for sure that interest in these conditions and the selection of foods have skyrocketed in recent years. Medscape found that worldwide sales were expected to reach US$4.3 billion by 2015. Approximately half of the global market is being generated by the US, with Walmart introducing gluten-free foods to its shelves in 2005.
However, how do you know whether these foods really contain gluten or not? Most of the time, we don't know what's on our plates. Although ingredients are listed on most of the products we buy, more often than not, we have absolutely no idea where our food comes from or what substances it contains. And let's be honest: as more and more people live in an urban environment, the chances for you growing your own vegetables and having your own chicken farm are pretty low. And even if you had the opportunity to make your own food, how would you make it gluten-free? We also struggle with measuring gluten in our diets! Until now you had no chance to weigh gluten in your food at home. Then Nima came along.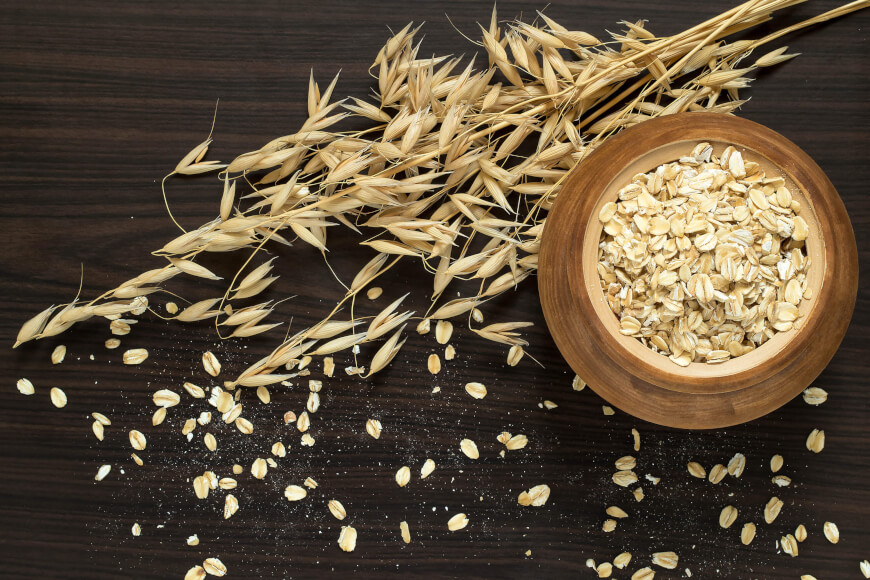 Measuring gluten at home? It's possible!
Nima co-founders Shireen Yates and Scott Sundvor have long struggled with various food allergies, so after meeting at MIT in 2013, they decided to build a company for bringing peace of mind to people eating out. They established their venture whose name, Nima, means just or fair in Persian. It sounds just right for a food sensor. They started to market their Nima gluten sensor in 2016, which was named one of Time Magazine's 25 best inventions of 2015.
They promised that the portable device would be able to tell you from a small food sample within a couple of minutes, whether your food contains gluten. It is beneficial, as based on thousands of restaurant visits, the Nima community found that 1 out of 3 meals that are claimed to be gluten-free contains gluten actually. When we first heard about the possibility of testing food for gluten within minutes without having an MIT-sized laboratory in your kitchen, the whole The Medical Futurist team became incredibly excited, and we wanted to check it out immediately. We had to wait a lot for the device due to some customs issues, but some weeks ago, our Nima gluten sensor arrived.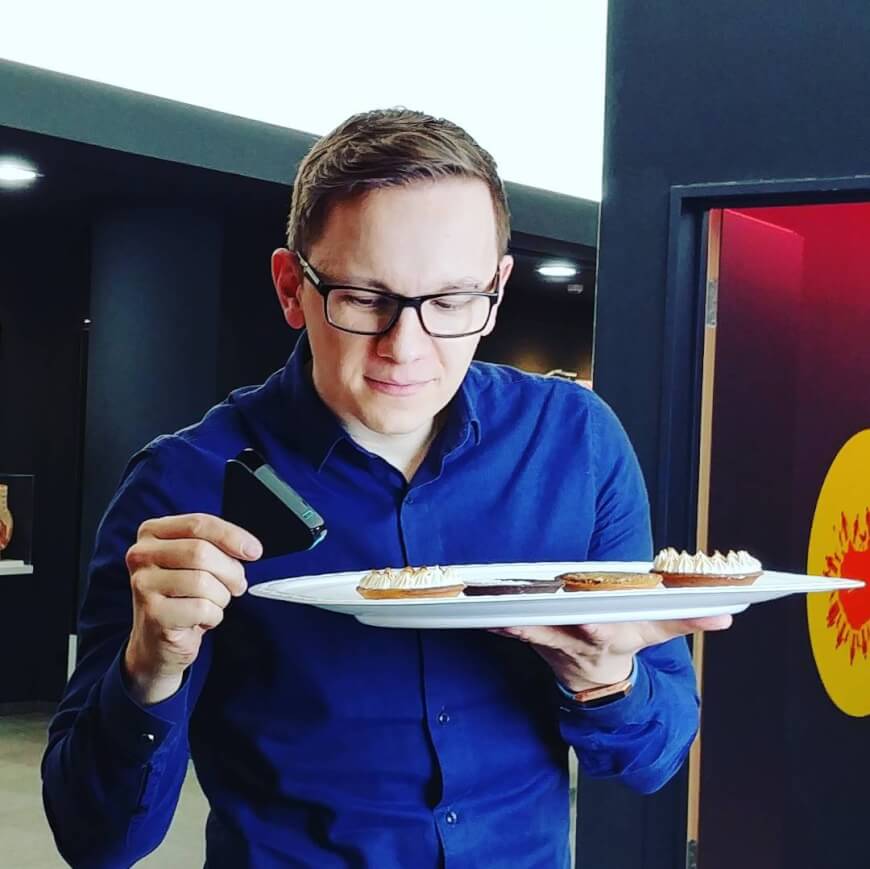 A triangle-shaped gadget gives peace of mind to gluten-avoiders
Testing the Nima gluten sensor was an experience in itself since the reviewing procedure contained crackers and cakes. And The Medical Futurist team loves all kinds of cakes. We had pistachio, chocolate, lemon-flavored pastries from various cake shops, and all were amazing.
But, back to the Nima sensor. The neatly designed, black Nima-pyramid is a light, hand-held device. Charging is enabled through a micro USB cable, and it can last for days after one charging session.
The testing procedure was super-fast and very easy. We did it for gluten-free and gluten-containing products as well, just to see whether there is any difference in the duration of measurement and the process itself. In case of a gluten-free cracker, we put a pea-sized amount of food into a capsule, inserted it into the gadget and waited for four minutes to see the smiley meaning it is indeed gluten-free. Thumps up for the producers of the cracker!
In the live session, we repeated the same with gluten-containing pastries, but you can also use any liquid or solid food. Users have to be careful not to overfill the capsule, and screw back on the cap until the green line disappears. You push the capsule into the Nima-pyramid and push the one button present on the device. It is that simple. After some louder or softer grunting sounds, the Nima will show the result. In the second case, it was a sign of a wheatear with the expression "gluten found". It took even less time for Nima to have the result in the second case.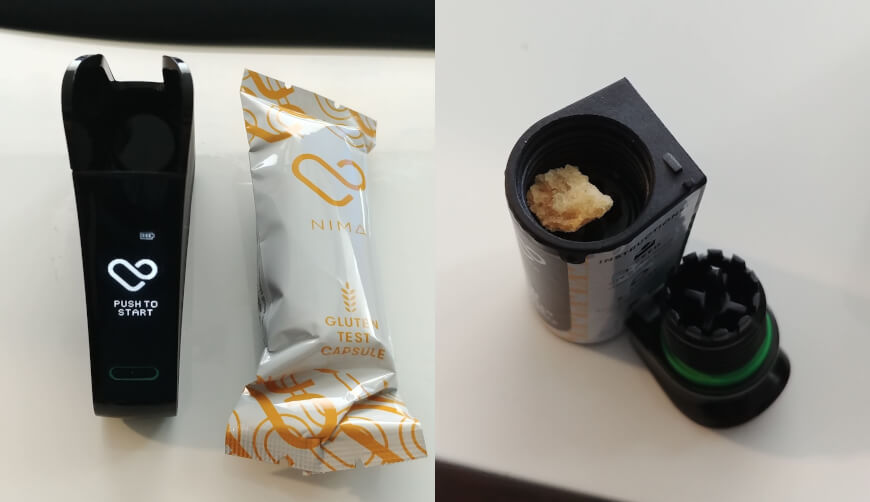 The science behind the Nima gluten sensor
Without getting into the deep science of food particle testing, we should talk about the science behind the Nima gluten sensor a bit. The company uses anti-body based chemistry to test samples of food for the proteins found in gluten. The reference measure is the same as the FDA requirement for labeling gluten-free products: a maximum gluten content of 20 ppm. So with the Nima, you will be able to measure gluten-content equivalent to or more than 20 ppm.
However, there are only certain types of proteins that the sensor can identify. Nima cannot detect gluten in fermented foods, such as soy-sauce or gluten-removed beers, as the fermentation process changes the gluten protein itself. Moreover, corn, rice, and oats do not contain the same types of gluten protein as wheat, barley, and rye that people with Celiac disease or gluten sensitivities react to, so you cannot detect those with the Nima.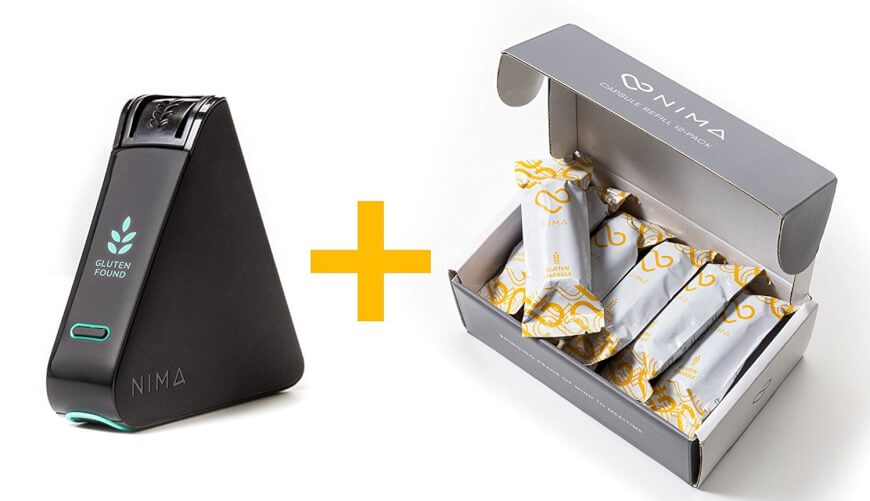 The curious case of the capsules
As you could see, for the procedure, the availability of the disposable capsules are key. One capsule is only available for one test session. It is not convenient as you cannot test that many meals when you have more types of foods; and also not really economical. A 12-pack costs $72– or $59 for premium members, which means that one test costs around $5-6. That is not cheap at all. So you indeed have to decide when and what to test.
However, it is a bit like complaining about the speed of the WiFi on a transatlantic flight – we can test gluten at home, and we should give technology at least a minute to use it in a more economical, more environmentally friendly way.
Moreover, the company says on its website that if you have been diagnosed with celiac disease, and participate in either an FSA (Flexible Spending Account) or HSA (Health Savings Account) through work in the US, you can get reimbursed for any Nima gluten purchase. We hope that very soon anyone living in any corner of the world will have the opportunity to own a gluten-sensor for free when suffering from celiac disease or gluten sensitivity. Alternatively, for other food sensitivity for that matter. Nima introduced its peanut-sensor, so the company is on the right way to tackle the issue.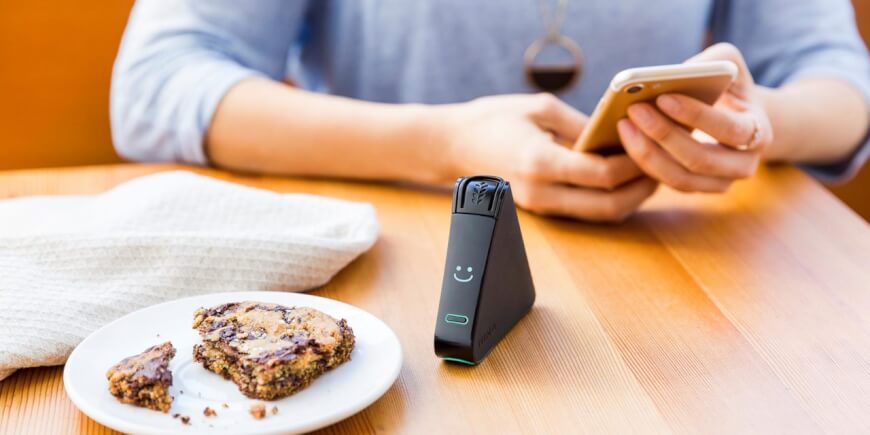 All in all, testing the Nima gluten sensor was a technological sublime for the entire The Medical Futurist team. It was a brand-new and exciting experience to do a complicated chemical procedure at home while checking e-mails.
News shaping the future of healthcare
Advice on taking charge of your health
Reviews of the latest health technology