A Review of Skeeper – Your Pink Pocket Cardiologist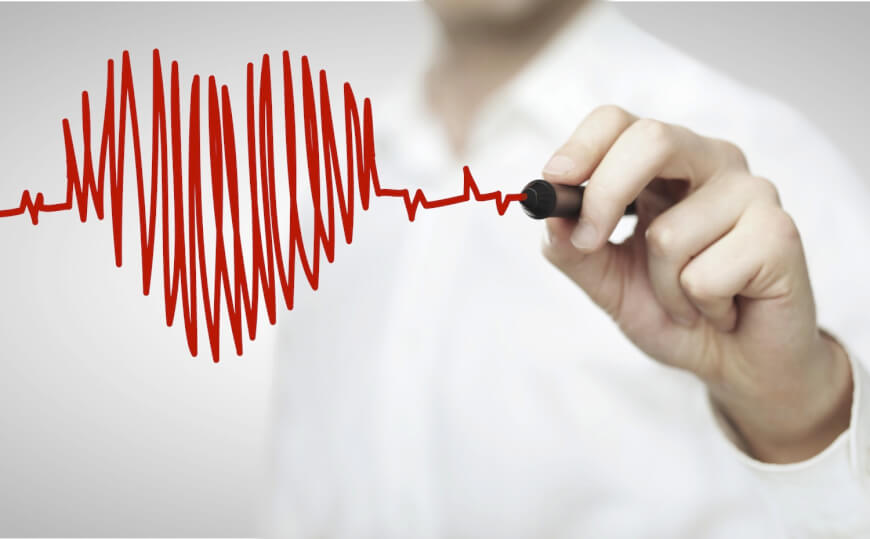 Smartsound, a South Korean start-up sent me Skeeper, their pink pocket cardiologist. The gadget promises to measure heart health and to give personalized lifestyle advice, although I have mixed feelings about the device. You can find the reasons in our Skeeper review below.
The risk factors for hearth conditions stem from lifestyle choices
According to the WHO, an estimated 17 million people die of cardiovascular diseases, particularly heart attacks and strokes, every year. Looking only at the statistics of heart diseases, one in every fourth deaths occurs due to heart conditions in the United States. Moreover, the U.S. Center for Disease Control and Prevention found that someone has a heart attack every 40 seconds. Each minute, more than one person in the United States dies from a heart disease-related event. The European Society of Cardiology published its study about the heart health of 45 countries (European nations, some former Soviet states, North Africa and parts of the Middle East) some days ago and it turned out that heart disease accounts for over 50 percent of all deaths in many middle-income European countries, compared with less than 30 percent in the high-income countries of Western Europe.
Smoking, heavy alcohol consumption, unhealthy diet, overworking, stress and no sports mean a jackpot combination for heart disease in 20-30 years. The WHO says that tobacco smoking increases the risk of dying from coronary heart disease 2–3 folds. While physical inactivity and eating unhealthy food mean the two other main risk factors for serious heart conditions. I know that it's not easy to live a healthy and active life – there are too many temptations coming in the form of ice-cream cakes or watching reality TV shows in our comfortable armchairs. However, digital health can help. There are more and more fitness wearables, health sensors and trackers on the market to support lifestyle and health through gathering data about health parameters and vital signs. Skeeper aims to line up next to them.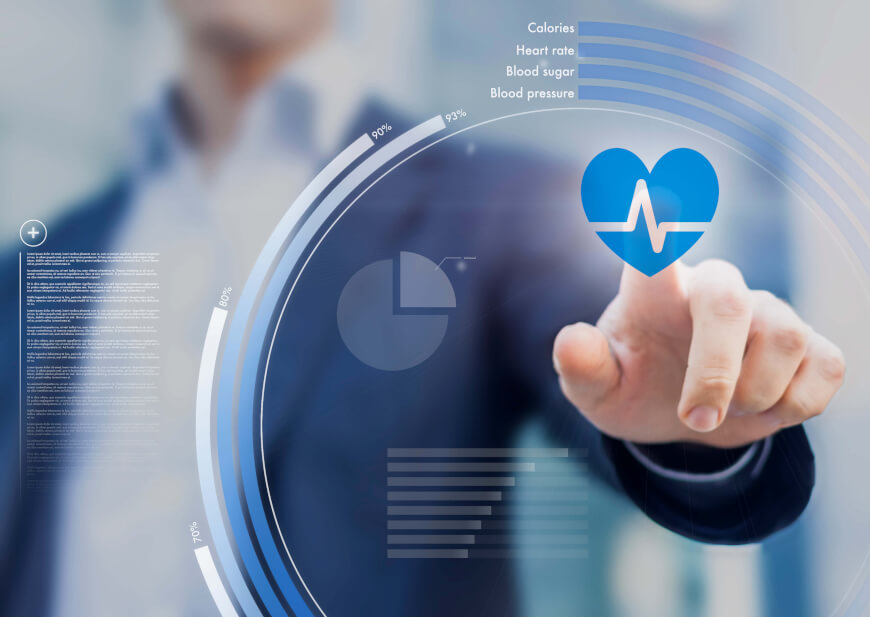 Listen to your heart carefully!
A South Korean company, Smartsound Corporation developed Skeeper, a pocket cardiologist for keeping an eye on your heart health at home, at your workplace – or wherever you are. It is able to manage your health condition via auscultation. The small, colorful gadget listens to your heartbeat with the level of accuracy of a stethoscope, analyzes beats per minute (bpm) and heartbeat consistency. The latter helps its user manage inconsistent heart rate (arrhythmia) – or it could also tell whether you have a panic attack instead of having problems with your heart. It promises to tell your own heart age and to offer personalized health information, such as a stress diagnosis, the level of alcohol or caffeine sensitivity and based on your personal results, it promises to recommend you exercises and whether or not you should drink coffee or a glass of red wine.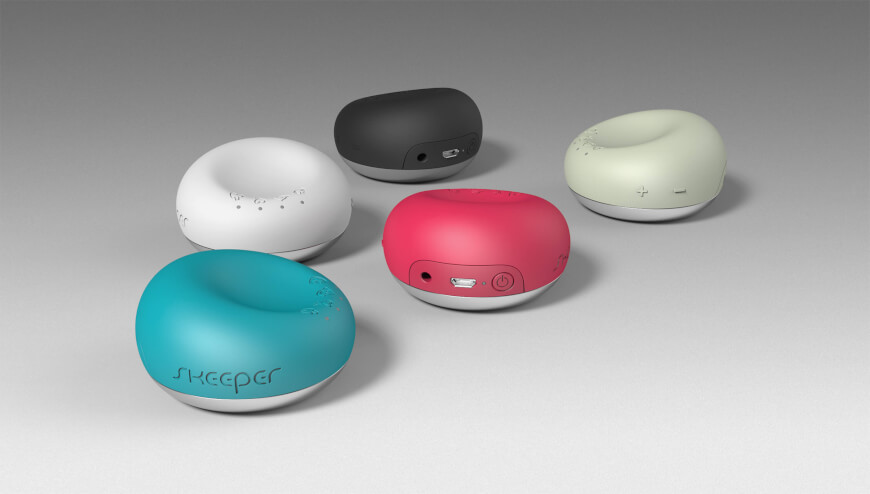 Skeeper can be connected to your phone via Bluetooth, and if you download the free app both for Android and iOS, you can see the results of the heart auscultation on your screen in seconds. The small gadget also has a special feature for pregnant women: they could listen to their fetuses' heartbeat with their help. Moreover, future mothers could receive their own personalized health recommendation, listen to their own heartbeat and play some lullabies to their yet unborn babies with Skeeper. Unfortunately, I couldn't test the function for pregnant women, but let's see how I found the pocket cardiologist in general.
My Skeeper experience: what is heart age?
Both the bacterium-shaped, soft and toy-like device and the app is user-friendly and clean-cut. The app visualizes the results of Skeeper's measurements nicely and unambiguously providing a detailed history of the assessments. I could measure my heartbeat and heart rate regularity. Smartsound said on their website that they do not use ultra-sonic sounds created by electronic devices, but they collect clear heartbeat sounds through their strong microphone.
After every auscultation session, the gadget also sends data to the app about the heart age. Honestly, I have no idea what that means, how it is measured and what a user can do with it. I found no clinical, medical or any other scientific explanation for measuring heart age on Skeeper's website – thus it would be great if the company could provide this information in the future.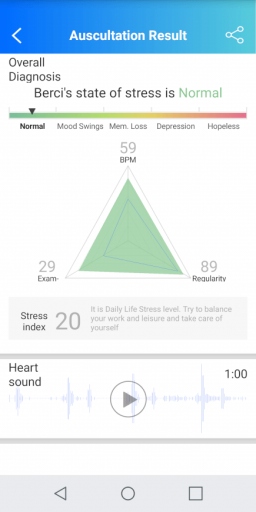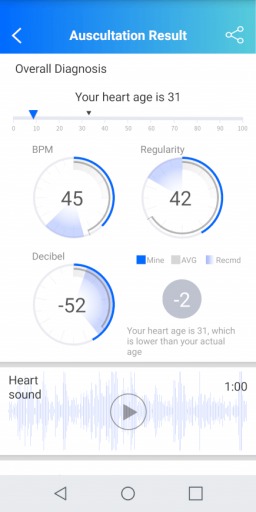 After I had my coffee, Skeeper told me to never drink again
Regarding the information about caffeine sensitivity, when I measured my heart health after I had a cup of coffee, it sent me the message not to drink any coffee in the future. Regarding fitness advice, when I used my pink gadget right after I finished working out, Skeeper told me that I should exercise more. Here, I have to note that I have a 30-minute-long training session on average every day. All-in-all, I'm not quite sure about the accuracy or usefulness of Skeeper's health information and advice.
However, since I could not compare the beat per minute, heart rate regularity or any other heart data to another device's measurements as this is a unique device on the market, I accept that it gives you the result of its own measurement, but I cannot say anything about the quality. On the website, I could not find any indication for their measurement method. Another humble suggestion for improvement.
On the bright side, I believe Skeeper could be a great device for measuring the heartbeat of fetuses and supporting future mothers during their pregnancy, as the gadget has a very strong microphone.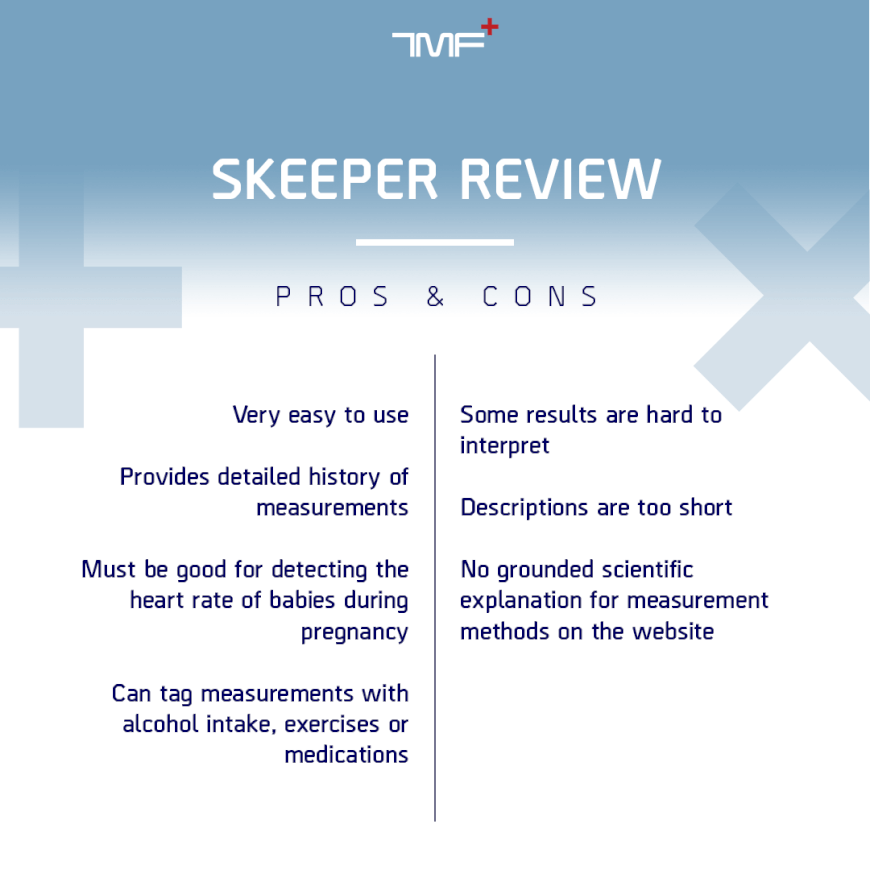 News shaping the future of healthcare
Advice on taking charge of your health
Reviews of the latest health technology