If Senators Don't Understand Facebook, How Will They Make Sense of Digital Health?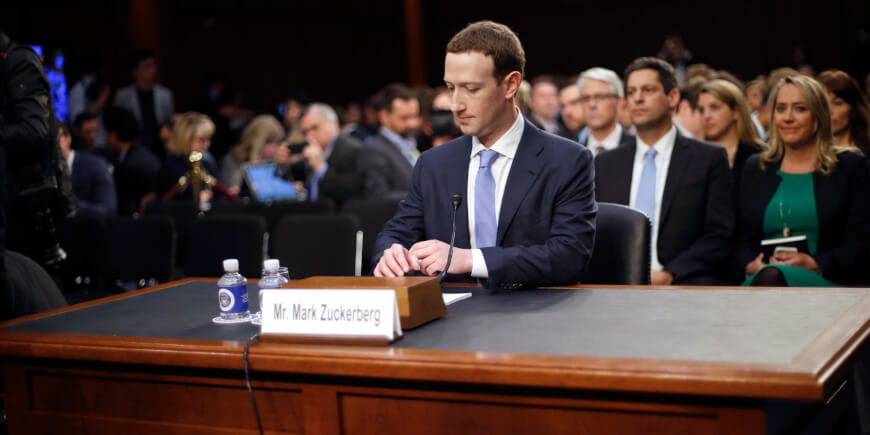 Mark Zuckerberg's testimonial in front of US lawmakers not only marks the significance of the data privacy scandal around Cambridge Analytica and Facebook but also shows how partially policy-makers understand the operation of that social media platform. If their notion about such a massive part of the technology world is so incomplete, what can we expect when artificial intelligence, bioterrorism, robotic arms, exoskeletons or other elements of digital health will be put on the table?
The importance of being the regulator the tech world needs
Mark Zuckerberg faced a two-day congressional hearing – one before the Senate and another before the House of Representatives – in mid-April in response to the revelations that Cambridge Analytica, a British data-mining firm affiliated with Donald Trump's presidential campaign, harvested personal information from more than 87 million Facebook users – among them Mark Zuckerberg's – in an attempt to influence the results of the US presidential elections.
The issues at hand are of paramount importance. Users, regulators, and policymakers should know what Facebook knows about them, whether there is any discrepancy between what Facebook says it knows and the actual amount of data it gathers; and what Facebook lets advertisers do with the harvested information.
Zuckerberg appeared before the deputies for the first time, which also signifies the gravity of the events. And not just the fact that regulators show their interest in the Facebook and Cambridge Analytica scandal is essential, but also the way the US lawmakers will handle the case might determine many other possibly similar instances. And might also have implications for the entire technology universe. However, that's where the problems begin.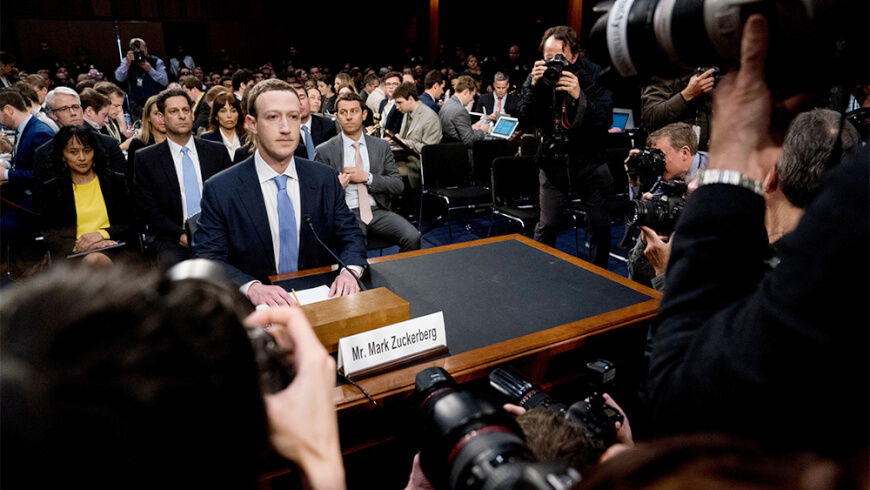 How well do policy-makers understand technology?
"Almost feel bad for Zuckerberg. There's no way he left that room full of old people without having to set up their WiFi", tweeted Stephen Colbert after the Congressional Hearing on 10 April. Many people joked around Twitter about the phenomenon how the older generation has less to do with technology than the youngsters – and there was a visible age gap between members of Congress and the Facebook CEO, too.
That would not have been a problem if the questions of members of Congress had shown evident competence. Even though there were some members of the Senate as well as the House of Representatives who asked relevant questions and displayed their knowledge and interest, unfortunately, the main takeaway from the congressional hearings was that politicians understand little of how the tech world works. Sometimes, when questions like the one about how Facebook can sustain itself when it offers their services for free popped up online after the hearing, it was difficult to decide whether it is just a meme or someone indeed asked Zuckerberg that.
After having followed the congressional hearing, The Medical Futurist has a well-founded fear that if politicians and lawmakers have so much trouble with the data management issues of a social media site (and make no mistake here, we are aware that it is a complicated topic), how will they regulate digital health issues? How will they deal with artificial intelligence, robotics, virtual reality or healthcare apps? How will they handle topics where human lives are at stake?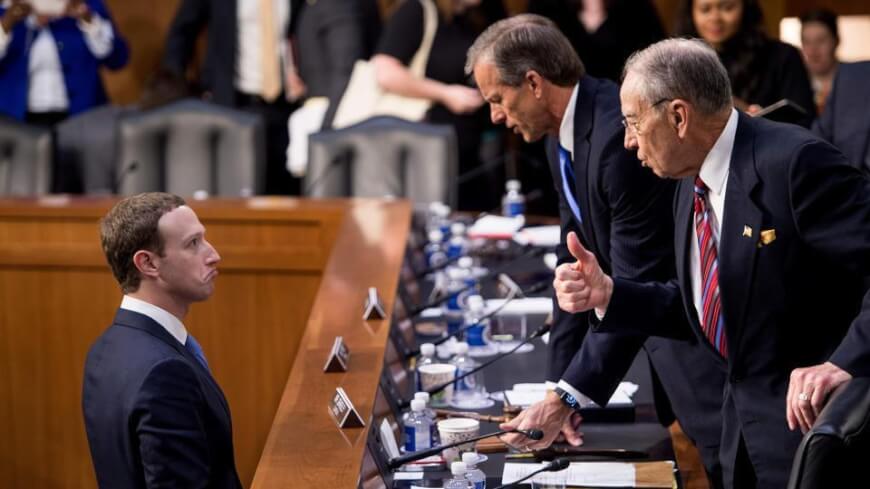 What will policy-makers and politicians make of sci-fi-like healthcare?
How could we expect policy-makers to make the best decisions when it comes to complex ethical issues regarding the 3D printing of synthetic tissues, autonomous surgical robots or the use of artificial intelligence in diagnostics when they tend to react with such simplistic views to Facebook? How will they deal with fears about digital technologies in healthcare?
Take the example of nanotechnology. In the future, patients will swallow tiny cameras and pills containing microchips for checking whether they took the medication. The U.S. Food and Drug Administration, the FDA, granted a green light for the first pill with a digital ingestion tracking system in 2017. Biometric tattoos such as VivaLNK's eSkin Tattoo can transmit medical information discreetly. RFID or Radio Frequency Identification chips can be implanted under the skin and serve as an identification device. Very soon, patients and doctors will need clear guidance and protection so that the tools will not harm them – neither regarding harvesting their data or their bodies.
Look at the possibilities of bioterrorism. A researcher from the McAfee tech company demonstrated at a conference in Miami how insulin pumps might be hacked to deliver fatal doses to diabetes patients. Security threats are prevalent in the case of X-ray systems, blood refrigeration units, CT scanning equipment, implantable cardioverter defibrillators (ICD) or implantable neurological devices. Where are the regulatory guarantees, the necessary controls – or the possible sanctions for wrong-doers?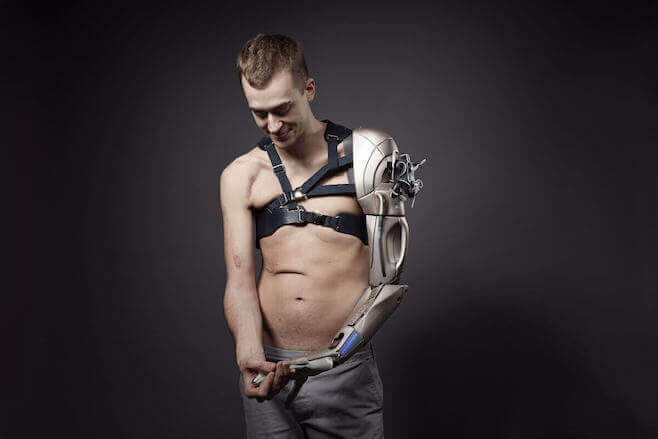 Policy-makers should watch and read science fiction
These issues are already here, although it would be beneficial to look a bit further ahead; and consider what might happen when healthy people wish to change their completely healthy hand for a bionic one – because that could enrich their lives more. Or when people start to experiment with DIY CRISPR methods. Oh, wait, that's already happening, too.
In an ideal world, policy-makers are ahead of people and show the way forward. In a perfect world, they are not caught up in the daily shenanigans of politics, but concentrate on policy and have the greater good in front of their eyes. But even if they are not there, they should at least try their best to catch up. In that case, or in any case for that matter, The Medical Futurist recommends them to watch and read science fiction. Because the future is here.
As Max Evans on The Medium put it, we view the digital age as a partnership when in reality it is very much going to be an extension of who we are and how we operate. Now more than ever we need lawmakers and citizens to be cognizant of how important it is we appreciate the world we're in now. Not entering, we're in it. Right now, we're at the first few hurdles to our next ascension.
Subscribe To The Medical Futurist℠ Newsletter
News shaping the future of healthcare
Advice on taking charge of your health
Reviews of the latest health technology