One Hundred Reasons to Be Hopeful About the Future of Healthcare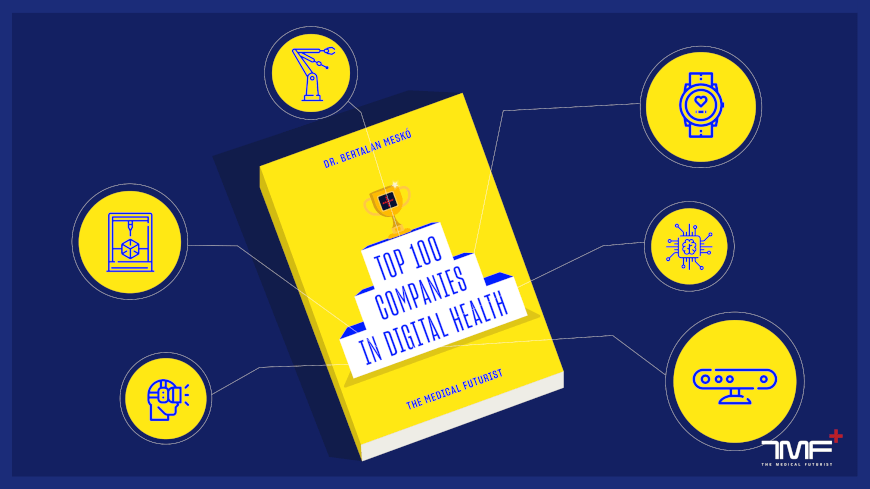 Being a patient is quite often a heavy burden, working as a medical professional is a noble, yet overwhelming mission, healthcare systems feel like jungles without escape routes; while the healthcare industry seems like a brutally competitive arena where companies come and go. Under these conditions, it is uplifting to see how many start-ups and entrepreneurs aim for a better future of healthcare. To show you every top-notch venture, similar to last year, The Medical Futurist collected the top digital health companies in an e-book, and here's a glimpse what to expect from it.
How do we select the best digital health companies?
While doing our work, we stumble upon hundreds of innovative companies that aim at disrupting healthcare. Many innovators reach out to us with their new ideas; we also sit down to talk with the most prominent and promising players to understand their technologies better. When asked what the core features are that a company has to represent to gain ground on a turbulent market, we suggest the following key values:
Mindset for innovation
Truly disruptive technology
Viable business model
Clear dedication to digital health
These features are also our yardsticks when it comes to choosing the top hundred. It's not an easy task as the market for health technologies is extremely volatile. Start-ups show up, promise to bring about a revolution on the entire health scene, but go down just as fast having not won the necessary seed funding. Others change their profiles, partner with big pharma companies or lose the battle with another start-up providing a better technology. In addition, there is the issue of hype, buzzwords and over-marketing, that call for careful consideration. Especially looking at cautionary tales such as the one of Elizabeth Holmes and Theranos.
In spite of all the hurdles, The Medical Futurist team managed to carefully hand-pick the top 100 companies, and here are the three ventures that we found most exciting in 2018.
Circulation disrupts transportation in healthcare
There's no better sign that you are doing something great when others start to compete. In the last months, the non-emergency medical transportation market in the US has been in great upheaval as the biggest ride-sharing companies, e.g., Uber and Lyft both aim for getting on top. Uber started Uber Health in March 2018, Lyft partnered with Allscripts, a health IT platform provider the same month. However, it was Circulation, the transportation app for non-emergency rides to medical facilities, which brought about the idea of filling the gaps in patient transportation.
It is an uplifting story of how Circulation was founded. Dr. John Brownstein, Chief Innovation Officer at Boston Children's Hospital, came up with the idea that Uber could be used to fill gaps in patient transportation in late 2013, wrote Jaimy Lee for LinkedIn. Brownstein left a comment in the app after a ride, and Uber called him back. Three years later, he co-founded Circulation. Since then, the start-up has established 70 partners in 46 states and facilitates transportation to over 1,500 clinical locations across the US. They partnered with Uber in 2016, and Lyft in 2017, as well as local transportation providers such as wheelchair van fleets.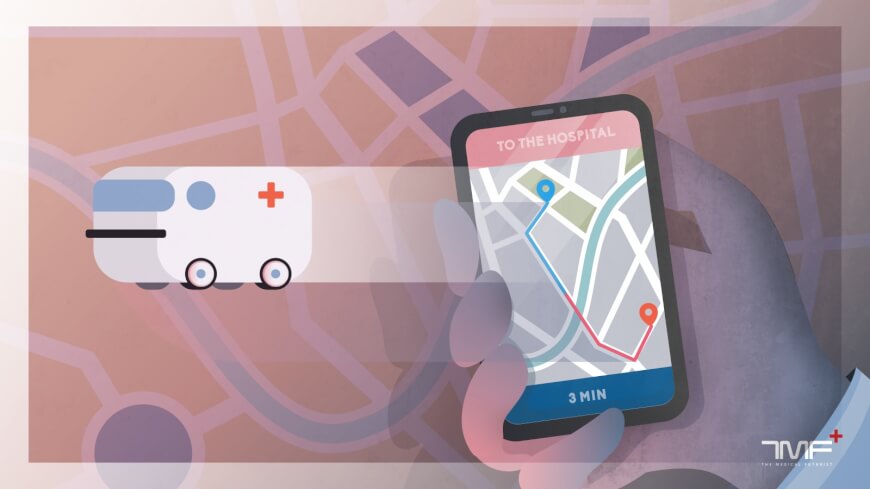 Headspace keep mental hygiene with technology
Technology and psychological well-being might seem like profoundly antagonistic notions. However, there are excellent digital tools to help you practice meditation leading you to mindfulness.
One of the most noteworthy companies in the digital mental health area is Santa Monica-based Headspace. It was officially launched in 2010 as an events company, but attendees wanted to take home with them what they learned. Founders, Andy Puddicombe, a Buddhist monk with a meditation consultancy, Rich Pierson, who initially needed help to de-stress from advertising and sought Andy's advice, and a small team soon made Andy's meditation techniques available online. That's when Headspace was born.
The meditation app is the best choice for anyone who wants to learn how to meditate and how to release stress even during a busy day. The daily guide only takes 10 minutes, helps focus and release anxiety, master meditation. It has hundreds of themed sessions; you can use reminders or practice your weak points. It's an instant get for your mental wellbeing!
Corti.AI is applying Artificial Intelligence for emergencies
While many companies promise to bring artificial intelligence to the health scene, A.I. is disappointingly frequently just a buzzword to oversell the technology. Market players who claim to use A.I., apply in fact artificial narrow intelligence (ANI), mostly natural language processing and computer image.
Luckily, there are start-ups and ventures whose technology is based on substantial evidence and employ it for the greater good. In the heart of Copenhagen, Corti is developing a smart algorithmic solution that helps save lives. When an emergency dispatcher accepts a call, the digital assistant listens in, analyses signals in verbal communication as well as the tone of voice, breathing patterns and other metadata, then it delivers recommendations and alerts to the dispatcher. All the data travels through layers of deep neural networks in real-time as the conversation proceeds. Finally, the medical agent receives a clear piece of advice from Corti. Copenhagen EMS implemented Corti on their official emergency number to detect cardiac arrest cases faster and more accurately, but more partnerships are on the way.
Are you rather interested in robotics, virtual reality or genetic testing? In our newest e-book, Top 100 Companies in Digital Health – 2018, you'll find the best companies in every area from telemedicine through genomics to health sensors and wearables. Read on!
Subscribe To The Medical Futurist℠ Newsletter
News shaping the future of healthcare
Advice on taking charge of your health
Reviews of the latest health technology