On Holiday With Health Technologies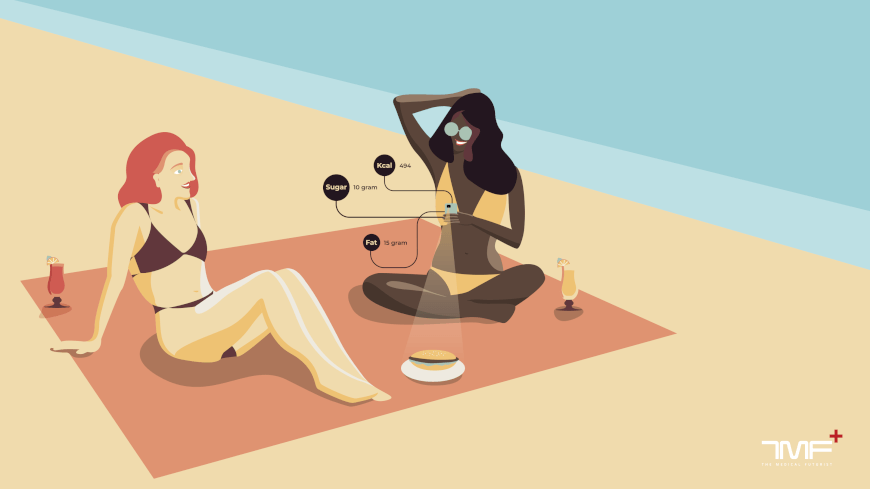 Scorching sun, ice-cold beverages, light naps in a poolside beach bed. The time for summer vacation has finally arrived, and you cannot even think of anything else but some margaritas in the pool bar. We collected the best digital technologies for you, so you don't have to worry about emergency situations or your health on holiday. Have a great vacation!
1) Protect your skin with wearable patches!
Although we have to wait a bit until nanoparticles make their way into UV-light absorbing sunscreens and anti-aging products, health apps and wearables already line up to save your skin from looking red potatoes the next day.
In 2016, L'Oréal introduced a wearable patch for measuring sun exposure and notifying the user when they are about to get sunburnt. The application changed color to warn against skin cancer. Their latest weapon against unwanted UV-lights is a nail sticker. The French cosmetics giant teamed up with designer Yves Béhar to create the little UV Sense, as the company calls it, to help people track how much time they spend in the sun. Perhaps, it will be easier to collect the kids from the beach if you scan your sticker, collect the UV data with your phone and tell them it's science saying they should get inside for a while.
However, if you don't like the idea of sticking anything to your nail, try the Shade sensor or the Violet Plus wearable. They have more or less the same features, but you pin them on your clothes – well, on your bathing suit. Have a sunburn-free holiday!
2) Baywatch reloaded – Poolside life-saver wearables against drowning
For everyone having watched television in the 90s, Pamela Anderson and David Hasselhoff in red swimsuits running on the beach in slow motion comes to mind when talking about beach holiday and lifeguards saving people from accidentally drowning.
Well, it seems that digital technology changes the concept of lifesaving, but you can still be a hundred percent sure that your kid is safe.
Aquatic Safety Concepts introduced the iSwimband wearable at CES. The idea for the device was born out of the tragic death of a 9-year-old boy in Connecticut, which left three local fathers bewildered as to how such events can occur, especially in the presence of lifeguards and supervisors. The sensors are worn on the wrist and go off after just 3 seconds. The band comes with a free companion app that will sound an alarm on your chosen device after being submerged for 20 seconds. The perfect companion for holidays with kids and water.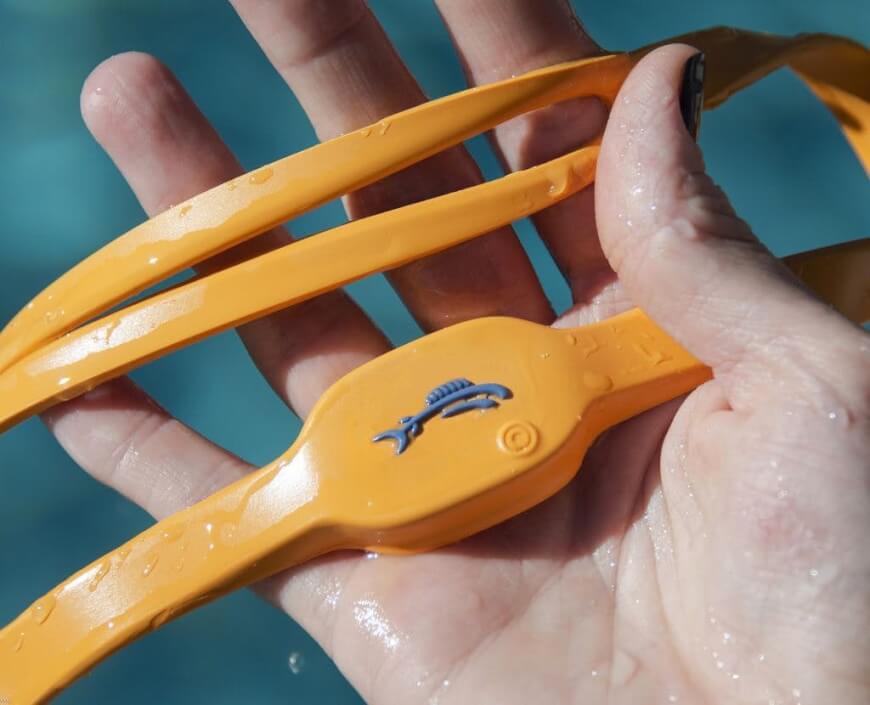 3) Avoid unidentifiable holiday food causing allergies
Heading off to Thailand or Myanmar for an extended vacation? Are you going to the mountains where the nearest shop with organic food is a hundred mile away, and you are allergic to peanut, gluten, or you are lactose intolerant? Bring some food sensors with you!
The Nima gluten-sensor was introduced in 2016 and named as one of Time Magazine's 25 best inventions of 2015. Since then, they have also marketed their peanut sensor. The portable device is able to tell you from a small food sample within two minutes whether your food contains gluten. We tested it, and it works wonders! It is very handy, as based on thousands of restaurant visits, the Nima community found that 1 out of 3 foods that are claimed to be gluten-free actually contains gluten. Imagine how many meals will you find glutenfree in the jungles of South America!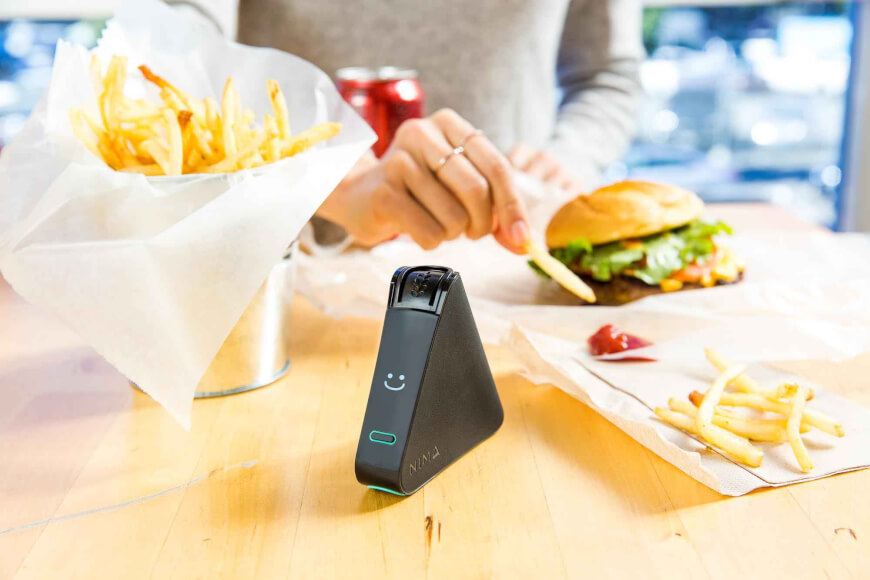 4) Hydration detection
Fluid intake could be the last thing on your mind when traveling to new, exciting places, sipping cocktails with hula-hula dancers or sailing on the Caribbean sea. But proper hydration is essential, especially when you are exposed to sun, heat and alcoholic beverages.
While the simplest solution is always carrying some water with you, technology's here to help you as well. LVL, available from summer 2018, is a hydration wristband measuring hydration, heart rate, and activity. It prompts you in real-time, alerting you to exactly how much fluid you need and what type of performance boost you can expect. The device uses infrared light to measure water in your blood telling you when you need to drink to feel your best. We would gladly try it!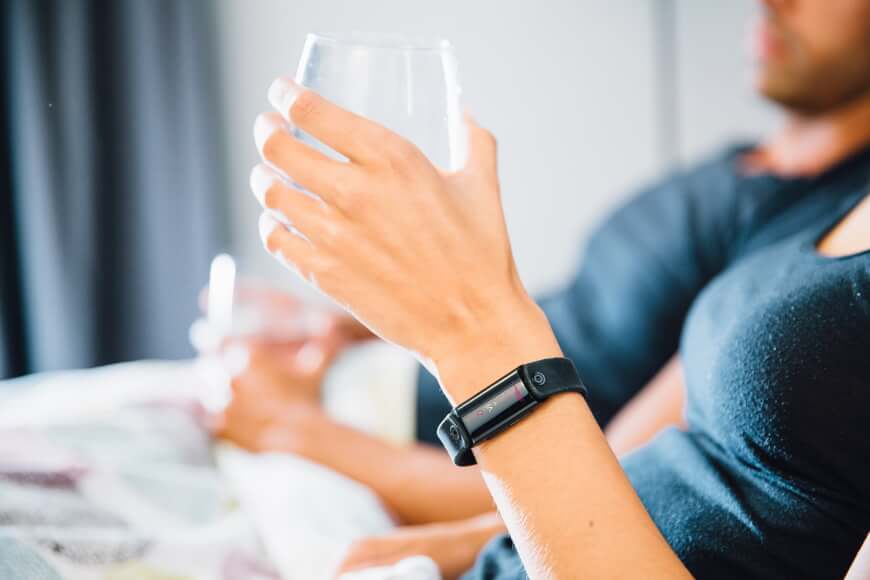 5) Sudden rash? Unidentifiable insect bite? Download a telehealth dermatologist!
The kid wandered around in the bushes near your accommodation, and now there is a huge insect bite on his forehead? You and your partner ate some tasty but unidentifiable fruits in your Vietnamese hotel, and now you got a rash? Telemedicine could help you!
As you can quickly detect if you have a skin problem, and smartphones make it easy to send pictures or footage anywhere, telehealth solutions are very handy during holiday emergencies. The options of teledermatology services are soaring. FirstDerm, Spruce, Direct Dermatology, SkinMDnow, Zwivel or iDoc24. They all work based on the same principle: they promise patients to connect them to a dermatologist online for consultation within a short period of time. Usually, people can upload their photos on a specific platform, and dermatologists give advice based on it. So, don't forget to download any of them before sailing off into the sunset.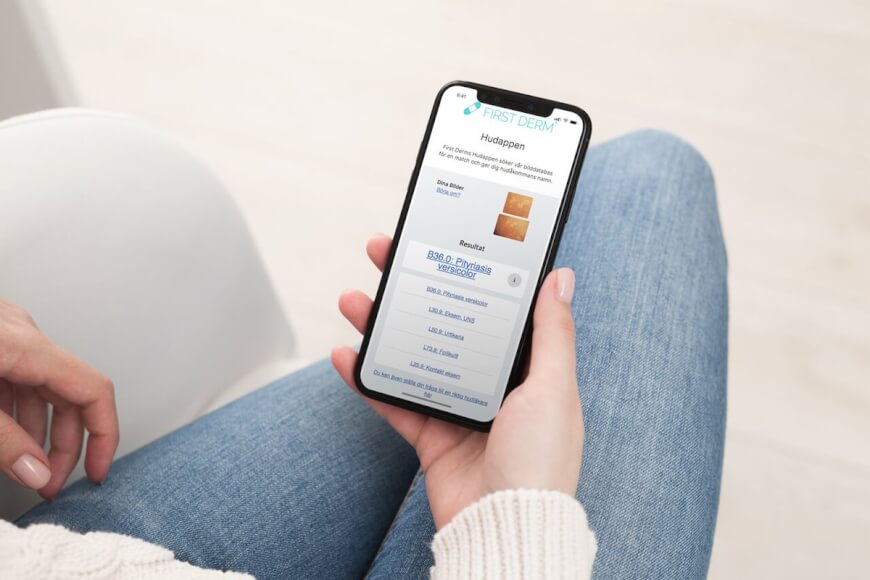 6) Health apps for emergencies
Medical apps could especially come in handy as it is way more challenging to find a doctor when you are on holiday. So, when finished with packing your suitcases, try to download Ada Health, Babylon Health or Your.MD. They offer you health information based on your symptoms and an inexhaustible medical knowledge base.
Moreover, with the Welloh medical app, you can find urgent care, pharmacies, and hospitals within 30 miles of wherever you are. So, The Medical Futurist recommends you to download a useful health app beside carefully packing a box of medicines against headaches, stomach aches, band-aids, etc.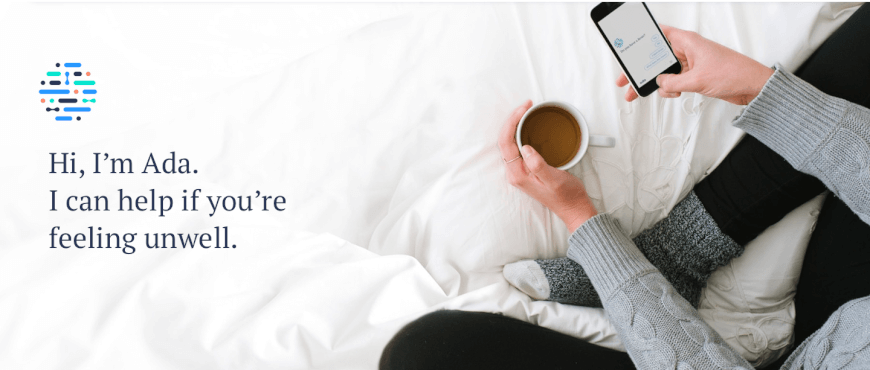 Have a great summer vacation, everyone, and don't forget to live long and prosper!
Subscribe To The Medical Futurist℠ Newsletter
News shaping the future of healthcare
Advice on taking charge of your health
Reviews of the latest health technology