NVIDIA's Medical Imaging Supercomputer Opens New Horizons for Diagnostics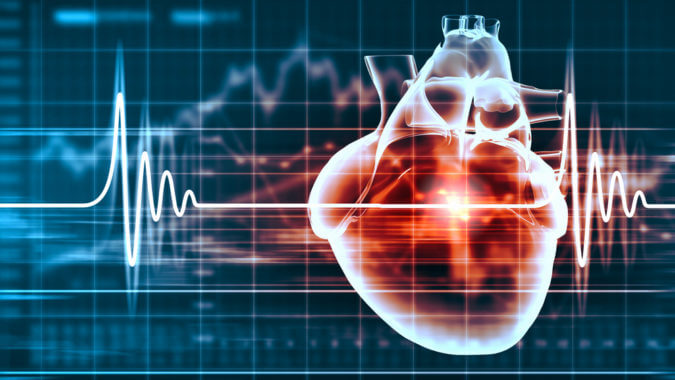 Silicon Valley-based tech giant, NVIDIA presented its new medical imaging supercomputer, CLARA at the company's yearly GPU Tech Conference last week. The artificial intelligence-powered platform is able to take even 15-year-old ultrasound images and augment them with visualized, 3D information in order to provide better insight for diagnosticians and advance the process of finding and curing diseases.
Using the power of artificial intelligence to modernize medical imaging
Jensen Huang, NVIDIA's CEO said in his keynote speech how the company is aiming for "revolutionizing modern medical imaging using computational approaches". He explained that the starting point for the idea stems from the realization that the adoption of new technologies by medical facilities lags way behind for several reasons. There are approximately 3 million medical imaging instruments out there worldwide, and around 100 thousand ones are purchased each year.
As a response, NVIDIA has developed a software-based solution where you can take any medical image produced via any type of machine – CT, MRI, PET scan, ultrasound, mammograms, etc. – and have a lot more insight using the power of deep learning and 3D visualization. As Kimberly Powell, VP of Healthcare in NVIDIA told The Medical Futurist, CLARA can take raw data from an ultrasound scanner and do the entire imaging pipeline virtually and very efficiently.
She explained how NVIDIA's experience in gaming is actually translated here into the medical field. They can apply to healthcare, especially medical imaging the underlying method NVIDIA has worked out in gaming, where they can virtualize a game console, and a mouse move to update a pixel on your screen takes only 70 milliseconds.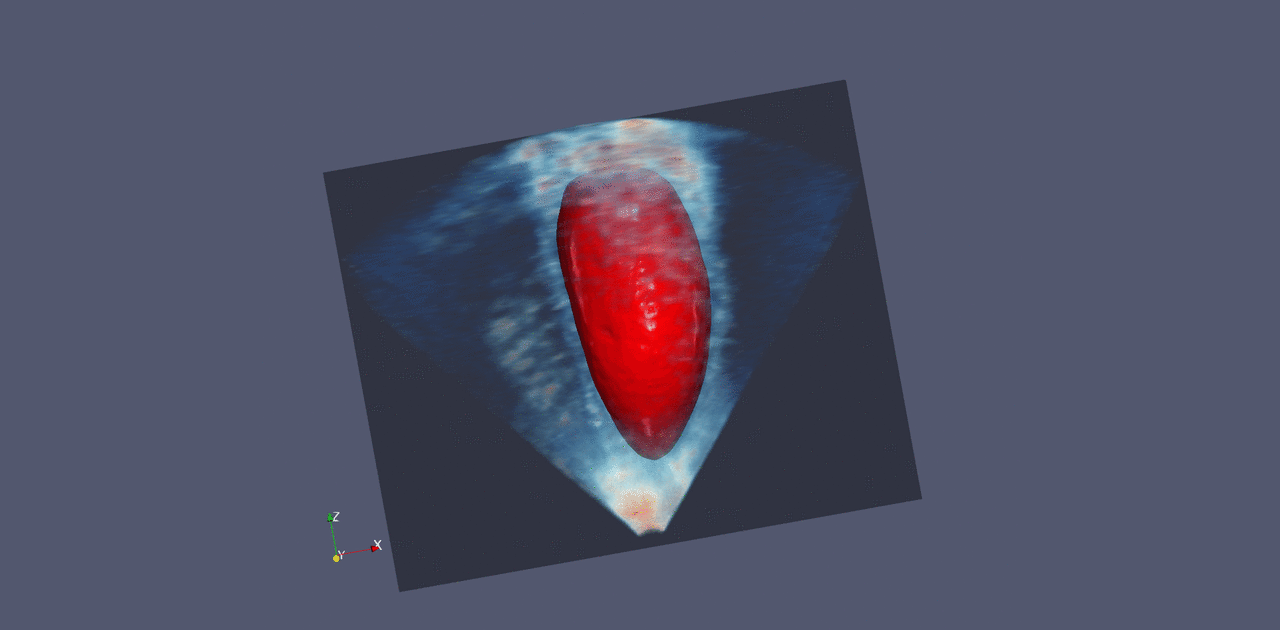 Virtual medical instruments could run on CLARA already next year
When The Medical Futurist asked Powell about the possible time frame for applying CLARA to medical institutions, she said that many are already using bits of pieces of the technology. Start-ups are using NVIDIA's TensorRT to make sure their artificial intelligence models are running efficiently, or the Massachusetts General Hospital in Boston uses NVIDIA's DGX servers for AI applications.
As parts of the technology are already in use, and its combination, CLARA is already available, she believes its application in healthcare facilities will not even take as long as three years. She optimistically said that by next year's GPU Tech Conference in San José, "we should have lots of virtual instruments running on CLARA".
Medical imaging is one of the fields in healthcare which could benefit the most from the development of Artificial Narrow Intelligence (ANI), especially computer vision and natural language processing. The co-operation of diagnosticians, radiologists, pathologists etc. and smart algorithms could greatly enhance the accuracy and the speed of finding serious conditions, thus increasing the chances of patients for survival and recovery.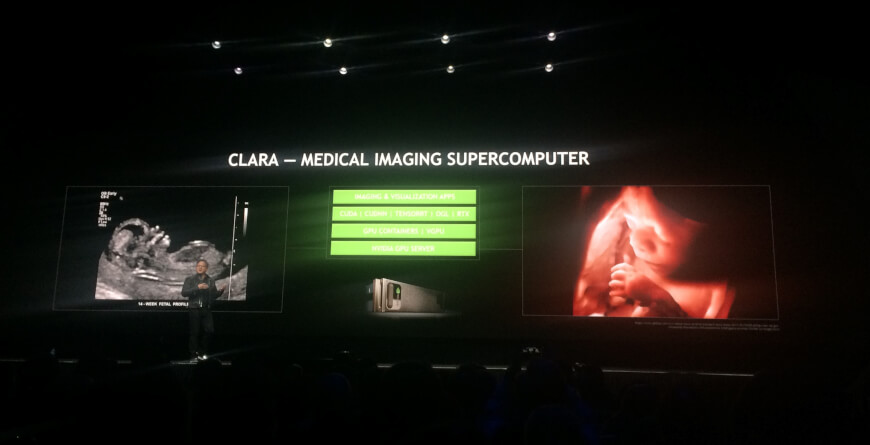 News shaping the future of healthcare
Advice on taking charge of your health
Reviews of the latest health technology