National Digital Health Strategies Around the World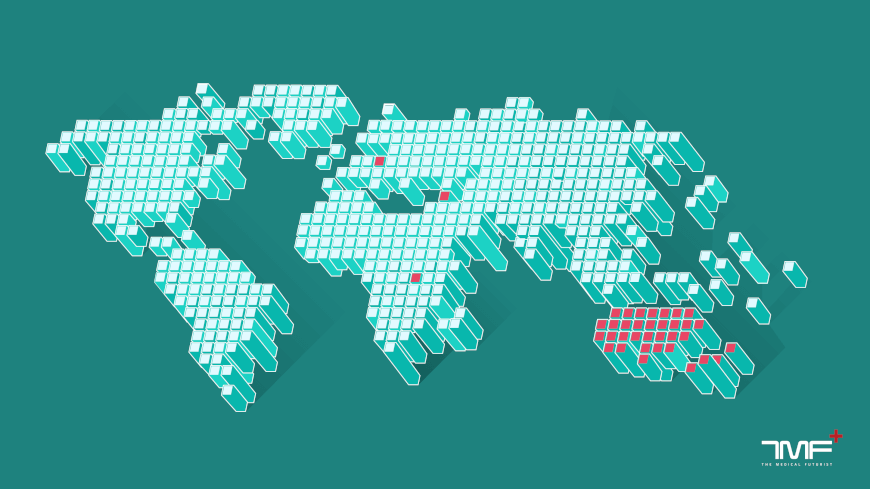 As healthcare systems struggle with unsustainability, a shortage of medical professionals, while technological development is soaring, digital health seems to be a viable path toward making healthcare feasible. We looked around the world to see which countries have the same idea in mind which they are trying to put it into practice. The following national digital health strategies are the examples we found.
Why does every country need a digital health strategy?
Three reasons necessitate the urgent introduction of a digital health strategy in every country.
(1) First and foremost, healthcare systems are unsustainable. According to OECD projections, in Europe, public expenditure on health and long-term care in OECD countries is set to increase from around 6% of GDP today to almost 9% of GDP in 2030 and as much as 14% by 2060. The international organization also found that the causes for the rising public costs stem from the growing needs of aging populations, the increasing share of chronic illnesses in societies, the rising incomes driving higher expectation – and the introduction of new technologies.
(2) Secondly, the needs-based shortage of healthcare workers globally is about 17.4 million, says The Medical Futurist Institute in its latest paper. That's almost the entire population of Chile and twice as many as living in Austria or Israel. Moreover, the WHO's Global Strategy on Human Resources for Health: Workforce 2030 reports that shortages can mount up to 9.9 million physicians, nurses and midwives globally by 2030.
(3) Thirdly, technology is outpacing healthcare systems as well as bureaucratic authorization systems at lightning speed. The market of digital health technologies, including health IT, wearables, health sensors and any solutions aiming to digitize healthcare, is projected to surpass USD 379 billion by 2024; according to a research report by Global Market Insights published in April 2018. Investment is pouring into the sector as never seen before: Rock Health reported that at the close of its third quarter, 2018 is already the most-funded year ever for digital health startups.
Thus, every national government needs a digital health strategy to be able to channel the power of health technologies to tackle the human resources crisis as well as to make healthcare systems sustainable. We need digital health for both.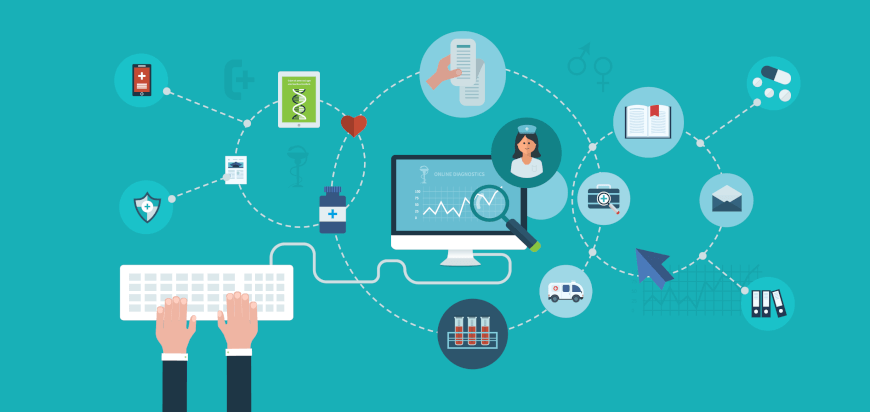 How to assess national digital health strategies?
Just look at the health ministry's website under the 'digital health strategy' heading, would Average Joe and Plain Jane tell us. That's certainly a start – as every single country on Earth, all 193 states, from Trinidad and Tobago until Kazakhstan, has some sort of health strategy, and/or policies on science, technology, and innovation. Sometimes, they even put them online.
However, the intersection of technology and health doesn't quite often materialize in digital health policies, but rather guidelines on health IT, mHealth, wireless health or e-health. But these expressions are definitely not the same. Digital health means the cultural transformation of how disruptive technologies that provide digital and objective data accessible to both caregivers and patients leads to an equal level doctor-patient relationship with shared decision-making and the democratization of care.
On the other hand, the difference between health IT and digital health could be illustrated with the Gary-rule introduced by Dr. Meskó. If a technological issue comes up in a healthcare setting – the antivirus software becomes outdated, or the electronic medical record system stops working, and we have to call Gary, the IT guy, as he is alone capable of solving it, it's an IT issue. If Gary is not enough to address the problem because more stakeholders of healthcare must get involved, that's digital health.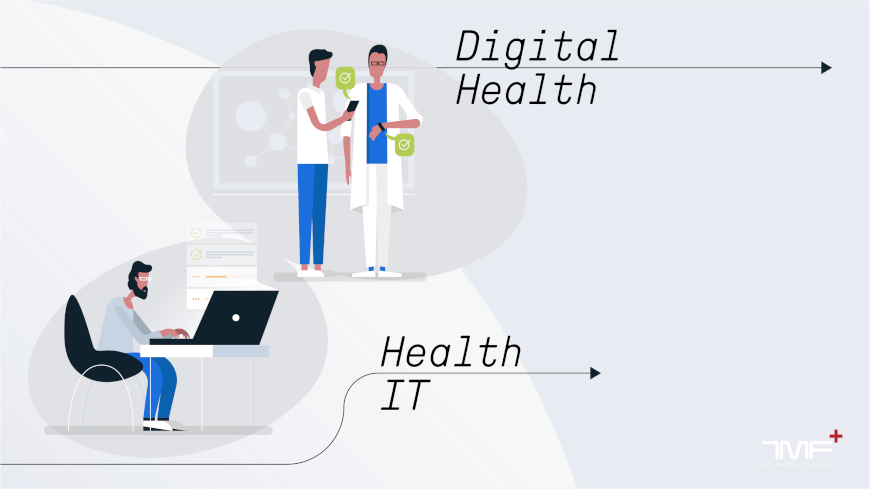 Thus, it's an excellent first step if a country has shaped up a Health IT, mHealth, e-health, or even an artificial intelligence strategy since that means they are already acknowledging the appearance of technology in healthcare. However, for our overview, we were looking for national digital health strategies, which also recognize the social impact of technologies on healthcare alongside a restructuration of power relations that were cemented in healthcare for over centuries. From our analysis, we also excluded such examples as the draft Scottish digital health strategy, since we were shooting for the national, and not the regional level.
Here are our examples outlining the pros and cons.
1) Denmark
The third happiest country in the universe has one of the most advanced digital health systems alongside an elaborated and concise national digital health strategy for the next four years. The document emphasizes the importance of the cooperation of each and every healthcare actor through the easiest and fastest way, technology, with a clear purpose: to build an integrated network focusing on patients and looking at the person as a whole, not just at the individual diagnosis.
Pros. Denmark is building a robust digital system with enhanced safety for patient data as well as a framework for coordination among platforms and actors. Currently, a patient's medical records are viewable by clinicians across regions in the National Health Record (Sundhedsjournalen). In addition, the Shared Medication Record (Fælles Medicinkort) gives healthcare professionals access to a complete, up-to-date prescription-medicine overview for the patient across the entire health system. The massive digital system enables Danish GPs, health facilities, nursing homes and other facilities to cooperate better and decrease inequalities.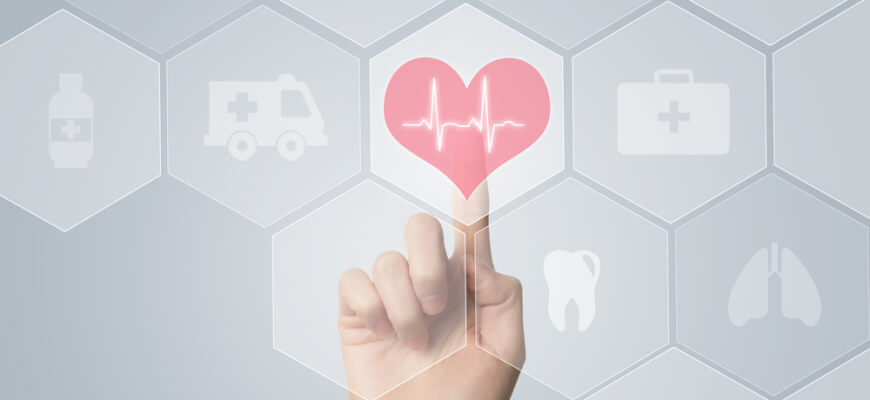 As another building block of digital health, the Danish government encourages the arrival of empowered patients on the scene alongside with more focus on prevention. With acknowledging the projections for growth in chronic illnesses while being aware of strained resources, the document outlines the importance of patients taking an active role in their care: to understand their data and their medical state better, and furthermore to proactively participate in their treatment. That also means a shift towards prevention.
Cons. The Medical Futurist has to say, we couldn't find a single flaw in the strategy! We are enthusiastic about the clear vision and well-thought-out steps of the Danish government, which hold up an excellent example of how policy-makers should approach digital health.
2) Australia
The country recognized two years ago that it needs a digital health strategy, so Canberra established the Australian Digital Health Agency and consulted every stakeholder in the healthcare landscape. The forums, workshops, webcasts and town hall meetings were attended by more than 3,100 people, and over 1,000 submitted their recommendations. Thus, drawing up the Australian digital health strategy was an entirely inclusive process.
Pros. The result is a document focusing on leveraging on a digitally savvy society and directing it towards a crystal-clear digital health vision with patients put in the center of care. It says that by the end of 2018, every Australian will have a My Health Record unless they choose not to. By 2022, all healthcare providers will be able to contribute to and use health information in My Health Record on behalf of their patients, while they will be able to access their health information at any time online and through mobile apps. The strategy outlines the goals to improve patient pathways and the overall patient experience, sustain a more efficient health system, provide greater access to care and at the same time full data security.
Cons. The strategy places its focus too much on health IT challenges such as electronic medical records, personal health records or interoperability, while cultural transformation and its consequences such as patient engagement, dealing with patient data as well as the utilization of health sensors get a lower priority.
3) New Zealand
In 2016, the Health Ministry of New Zealand also realized that the health sector will need to be adaptable in the coming years as developing technology changes how services can be delivered in ways not yet understood. So, they started to think strategically about how they could ensure that all New Zealanders "live well, stay well and get well" in a patient-centered healthcare ecosystem. The government prepared the NZ Health Strategy with the aim to transform the existing processes and practices so that they align with 21st-century challenges, and launched a mechanism to build their digital health strategy embedded in the framework.
It means they want to have a greater focus on people and their needs while including everyone in shaping healthcare processes together. On the other side, they want to create an integrated healthcare system that provides comprehensive services. They worked out five central elements to define the NZ system: people-powered, closer to home, value and high performance, one team, and a smart ecosystem.
Pros. The vision is entirely patient-centered, inclusive and forward-looking. Moreover, the Medical Futurist was honored that the New Zealand government reached out to our team for advice, and they included the definition of digital health worked out by The Medical Futurist Institute in their latest draft version of the digital health strategy.
Cons. The strategy in its current form is only a draft which still needs to be approved by the Director of General Health. Thus the country hasn't initiated any of the major changes that the strategy promises.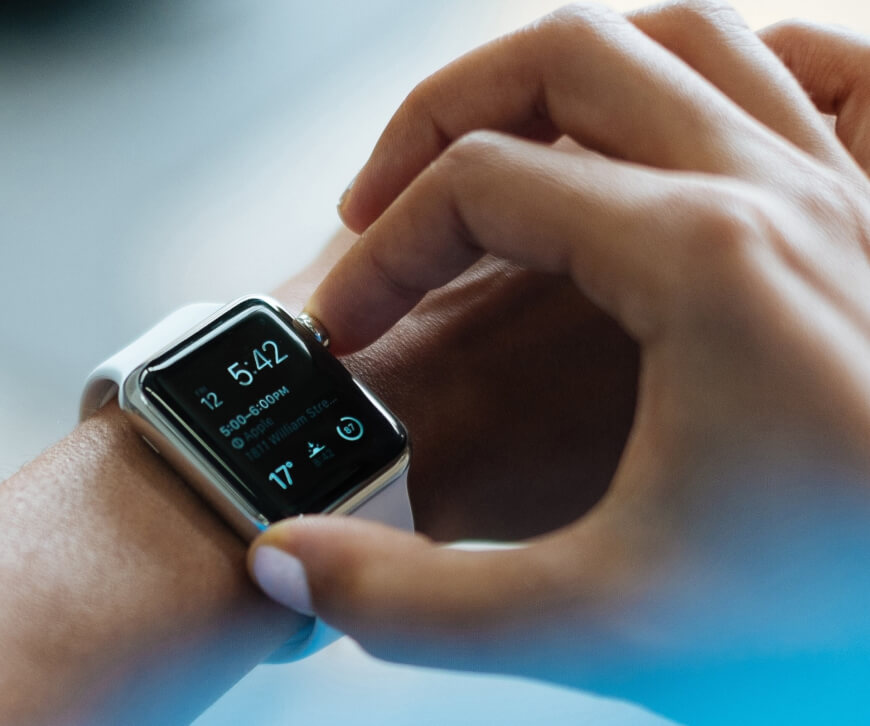 4) Israel
The small country is one of the biggest players in digital health in the Middle East. In March 2018, the Israeli government announced that it will invest $275mn in its digital health strategy. In July, Jerusalem announced a $33 million grant aimed at furthering the country's foothold in biotech and medicine. Thus, it is clear that the state is ready to invest in the digital health scene, which is a definite upside.
Pros. According to the document itself, the primary goal of the digital health strategy is to unify the existing database of the digital medical records Israel has collected throughout 20 years — which holds the medical files of more than 98 percent of the population. Furthermore, it aims to create a single database, in which one's participation is optional, which will help attract researchers and industry leaders from across the globe. Beyond that, the government aims to strengthen telemedicine, to facilitate collaboration between various institutions providing care and to improve emergency rooms.
Cons. Although the digital health strategy mentions the word proactivity, it is not used regarding urging patients to proactively take care of their own health. What's more problematic, though, that the holistic approach, as well as the central values of digital health such as the patient-doctor partnership and the democratization of care, are entirely missing.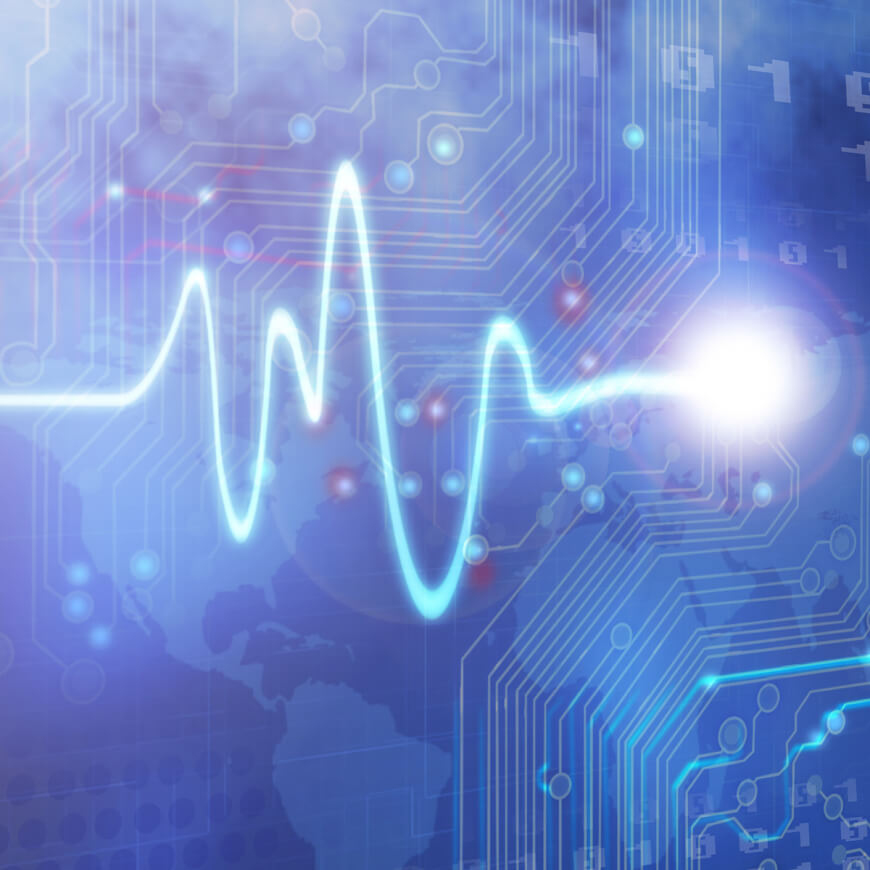 5) Rwanda
In the last couple of years, massive health reforms were introduced in the African country. However, a digital health strategy has not taken shape yet.
Rwanda introduced electronic health records for HIV services in partnership with intergovernmental organizations, WHO, Global Fund, OCDC or the US Government. Then they expanded the EHR system to manage financial aspects, registration, consultation, clinical records, etc. Currently, they are using an e-LMIS for the management of medical supplies, lab management systems for logistics in laboratories and a rapid SMS system. Using the latter, the approximately 60,000 community health workers in the country can report about any emergency to the Health Ministry in a short time.
Pros. The government is saying that at the moment, they are integrating all the various systems together, and approximately within the next ten years, the Rwandan medical landscape will be completely transformed with a strong focus on digital health. These are not empty phrases, health start-ups are flocking to the country after positive experiences of companies such as Babylon Health or Zipline.
Cons. No unified document outlines the digital health strategy of Rwanda for the next couple of years.
Why do countries need a digital health strategy at the national level?
Building up a digital health strategy would mean the reasonable regulation of options for patients opened up by technological solutions. The digitization of healthcare as well as other parts of society entails transnationalization and the disappearance of boundaries. Cross-border cooperation in healthcare through technologies could enable treatments outside the scope of the national healthcare systems – which was unimaginable before. It might happen already today that someone receives state-of-the-art care without crossing the threshold of any hospital in his own country.
Imagine that a patient living in France asks a Belgian company to sequence the tissue of his tumor. Afterward, another enterprise in precision diagnostics establishes that a Swiss pharma company has precisely that type of clinical trial on a Spanish island, which the patient could use – for free. In case, the treatment proves to be effective, the person will be healed without the expertise of French doctors. Thus, why exactly would he contribute to the healthcare system through his taxes in France? Governments could avoid the appearance of such future scenarios with the careful crafting of national digital health strategies.
Do you know about any other examples that we missed?
Shout out to The Medical Futurist team!