My Gift Ideas for Christmas: The Best Wearables for Your Loved Ones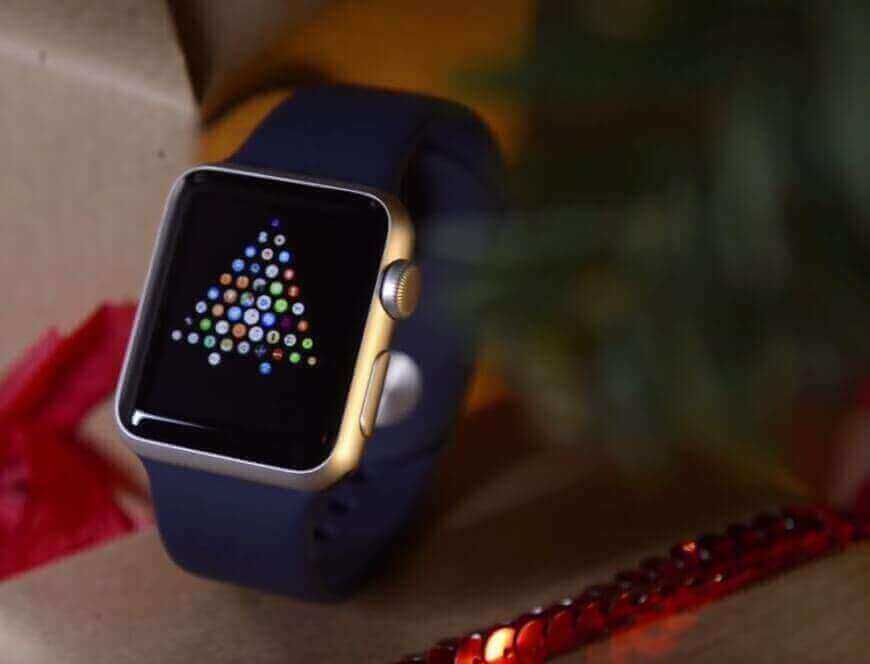 Do you struggle with finding the best presents for your friends and family? Let me help you by recommending the best healthcare trackers, sensors and wearables for Christmas!
OMG, Christmas is Coming!
Are you the type who runs around in the shopping mall in total despair on 23rd December not knowing what to buy for friends and relatives as a present for Christmas? Or do you already purchase every gift with the appropriate greeting card way before the holidays and you are super-nervous if you still haven't found anything until the beginning of December? Do you happen to struggle with coming up cool gift ideas but you don't want to hand over the usual tie to your dad and the pair of socks to your grandma?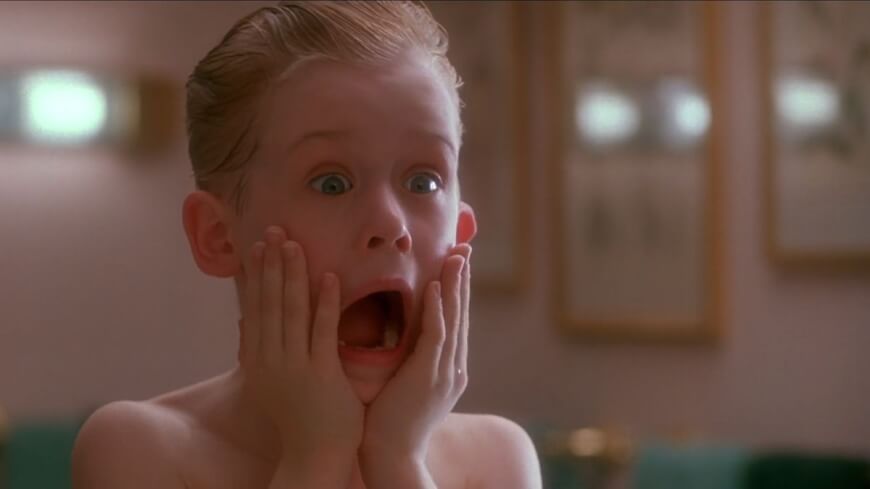 No matter to which group you belong, I'm here to offer you some help!
As a great fan of technology and science, of course I'm going to offer you sensors and wearables. These gadgets provide us data which we need in order to be able to change our bad habits leading up to an unhealthy lifestyle. I already warned you that technology cannot change lifestyle, only you can do that with the appropriate technologies. But as a booster, they are perfect. And Christmas might be the best occasion to give health sensors and wearables to your loved ones – maybe they try them over the holidays and start to change their lifestyles with the start of the New Year!
There is a gazillion of healthcare wearables and sensors which might aid your training, keep you healthy while bring out the best of you. Such devices let you measure data about your health, as well as receive immediate feedback about how you are performing. Data provides the basic element of systemic change as well, since you cannot have a long-lasting impact on anything without knowing what's going on. I have been quantifying my health since 1997, so I used tons of gadgets already and I'm happy to share my experience with you. However, if you want to choose for yourself, you should start here and browse the Amazon Marketplace.
So, let's see gift ideas for friends and family members!
1) What to get for your beloved wife or girlfriend crazy about jewelry and/or fitness?
The solution is Misfit. The company's smartwatches, fitness trackers, apps and accessories state their mission unambiguously. They aim to combine elegance, intelligence and wellness – and they succeeded with every one of their pieces. Just look at their hybrid smartwatch and their fitness and sleep tracker for swimmers! The latter tracks laps and swim distance, steps, distance, calories, light and restful sleep while at the same time it is stylish and perfectly designed for the occasion.
Also, if your girlfriend or wife already wanted to try trackers and wearables, but she said they do not match any item of their clothing – Misfit might give the perfect solution! Beyond its beautiful hybrid smartwatch they offer the Swarowski activity crystal – which she could wear on every occasion, even with an elegant little black dress at a fancy New Year's Eve party.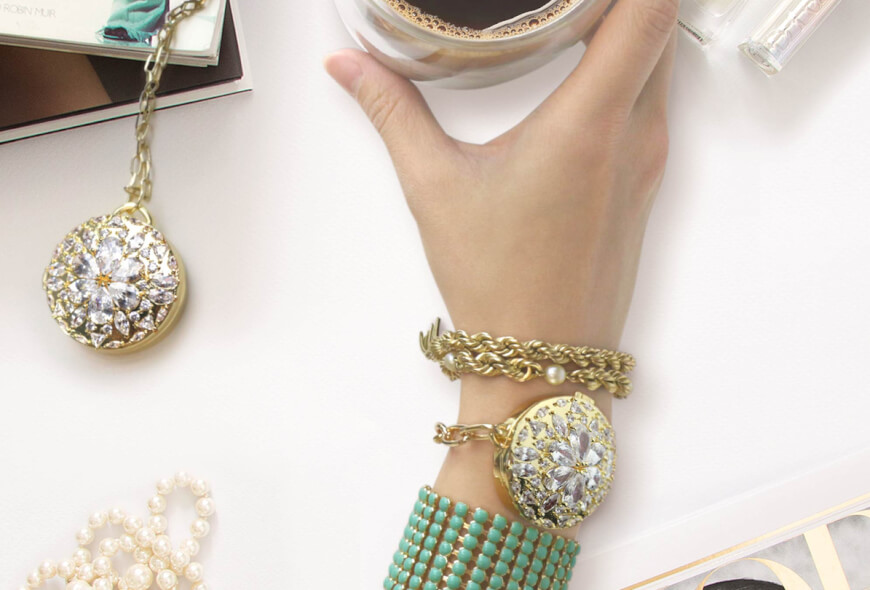 2) How to surprise your geeky, sport-maniac or workaholic husband or boyfriend?
Give him Pebble Time. The tracker will measure his sleep, when he goes to bed, displays sleep, deep-sleep, and the times when he falls asleep and wakes up. It also has the ability to wake him up at the best possible time so he feels rested and not groggy at all. Pebble is small, easy-to-use and very useful. It has hundreds of other different applications as well, and it might behave as a bridge between his phone and real life – for example it gives a vibration when he got an e-mail for his phone but he doesn't have it nearby.
If he has a lot of stress at work and cannot have a good night sleep, he will thank you for buying him Pebble Time.
UPDATE: Since this article was published, Fitbit has acquired Pebble which will stop developing the product. The device is still available via retail and is still great for sleep tracking.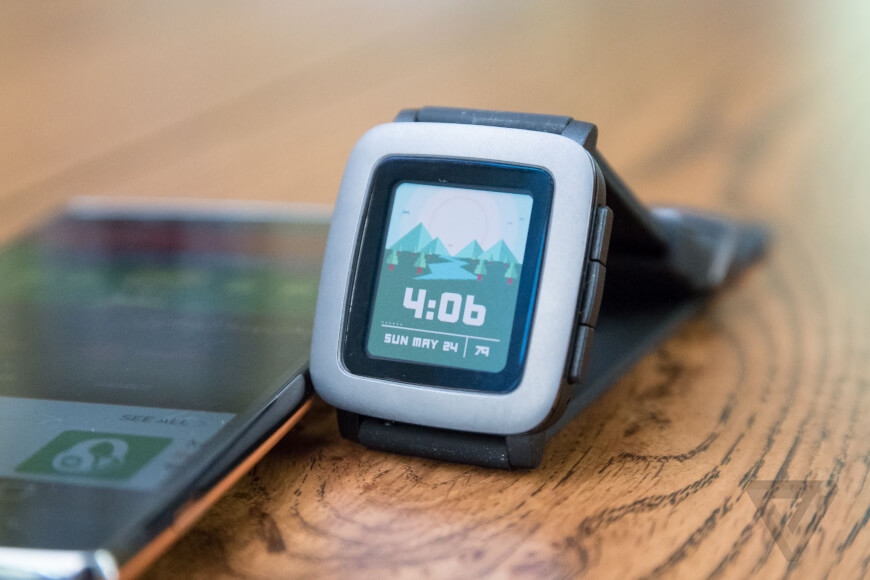 3) What to wrap up for your kid perpetually in motion?
There is no more question: Vivofit jr. This stylish, swim-friendly activity tracker encourages your kids to stay on the move. It tracks steps, sleep and 60 minutes of daily recommended activity. Kids will love its colours and patterns and also that they are able to earn coins to redeem for agreed-upon rewards.
And the producers didn't forget about the parents either. While the youngsters will love the compatible app for its fun mobile adventure trail they can unlock, parents can control the app and use it to monitor the kiddos' steps and active minutes, assign chores and even hand out those virtual rewards. And the parents can control it all from their mobile devices.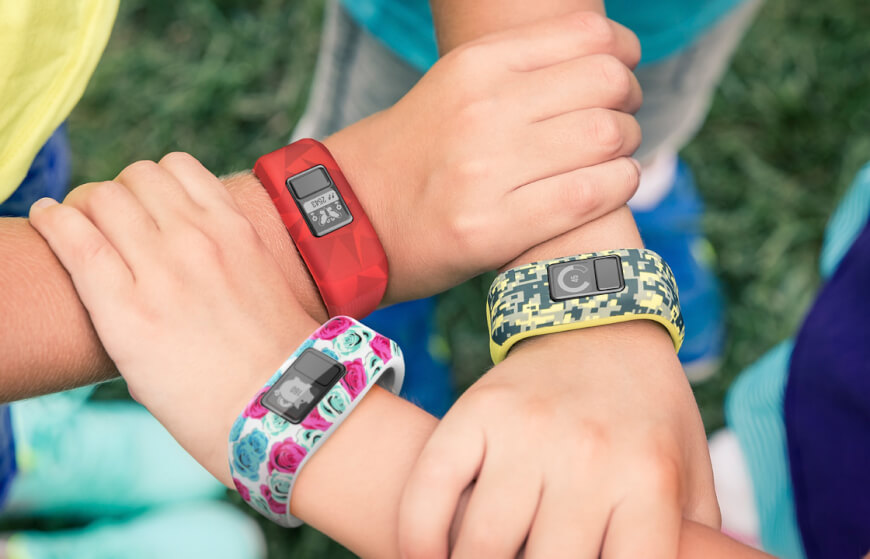 4) How to make your mom, dad or grandma content with their Christmas gifts?
My recommendation is MyWiwe. Sometimes it is really hard to find something for parents or grandparents, which they find useful, thoughtful and acceptable. Wiwe is a smart sensor, it uses a worldwide unique intelligent algorithm that evaluates the properties of the ECG wave to calculate if there is a risk of a fib-related stroke and sudden cardiac arrest. It not only gives accurate data about ECG and blood oxygen level, but the use of the pedometer function helps to reduce the risks related to heart diseases.
Due to the connectivity of the smart gadget, not only the grandparents, but also the whole family can relax that if something would happen, they would know about it immediately. It is a great device with which you can show your dad, mom or grandpa that you care about him or her a lot and want them to stay healthy for a very-very long time.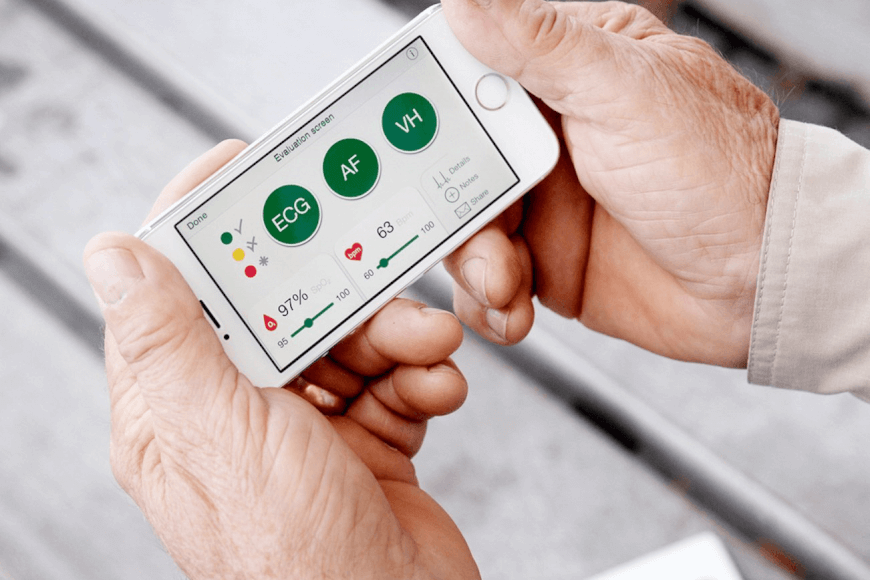 5) How to make your fitness-crazy friend or your cycling-fetishist uncle happy?
Hand them over a product from Wahoo Fitness or the Gymwatch Fitness Tracker followed by a huge and happy smile.
Wahoo Fitness is a tech-fitness company that has created an ecosystem of sensors and devices for runners, cyclists and fitness enthusiasts. So they offer smart bike trainers, heart rate monitors, bike computers, cycling sensors, work-out programs and a lot more. Just check out their website and select with pleasure.
GymWatch is a fitness tracker that is not about counting steps. Rather, it wants to become the user's personal fitness coach or professional performance diagnostician. This is a wearable that is built for the gym, specifically for people that head straight for the weights. Worn on the arm or on the leg, it helps your friend build muscle in the correct way and makes sure he or she is completing those reps properly. The tracker gives visual and verbal, real-time feedback, and also connects the user with its community of like-minded fitness enthusiasts.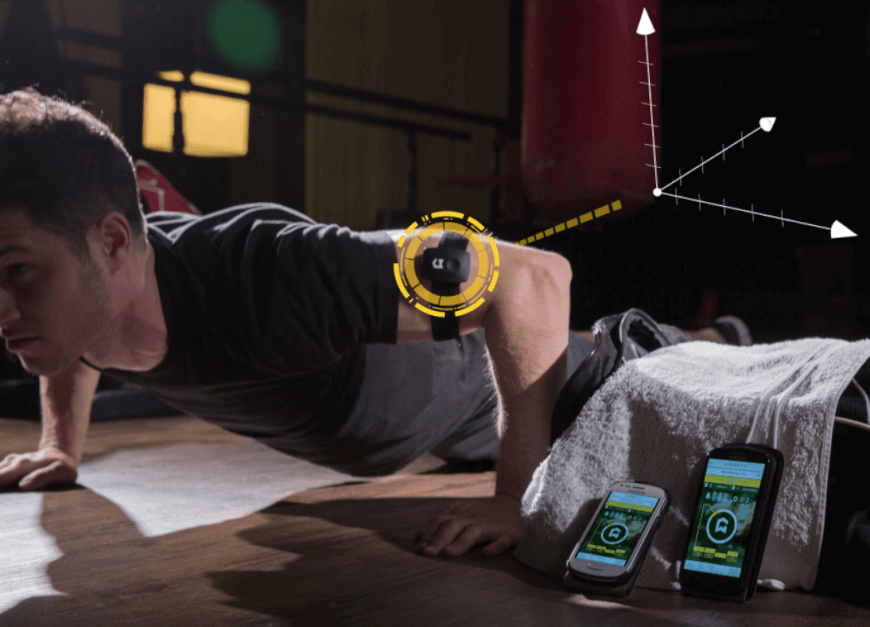 6) What to choose for your aunt who is all about the healthy way of life?
The answer is the simplest: Fitbit. Of all the brands of fitness trackers on the market, Fitbit is the best-known, and for good reason. This touch-screen wristwatch not only tracks steps and sleep, but also alerts its user to incoming phone calls and text messages, keeps tabs on his or her heart rate with a built-in optical heart rate monitor and uses GPS to track outdoor activity.
GPS is especially useful, as no one needs to take a phone with them when they go for a run or bike to track exercise. The tracker is reliable, easy to use and connects the user to a great community with whom everyone can share their activities and even compete for the first place earned by the fittest.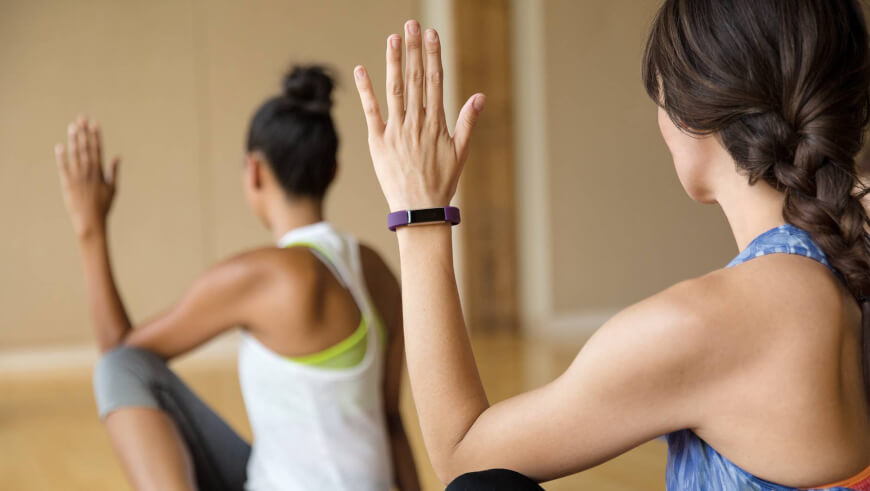 7) How to surprise your doctor friends with something useful for their profession?
The solution is Viatom Checkme and CliniCloud.
Viatom Checkme is the world's first medical tricorder, a proper medical multi-tool. It not only measures your body temperature, but also traces ECG, measures pulse rate and rhythm, oxygen saturation, systolic blood pressure, physical activity and sleep. It only takes a second for the device to determine whether someone has a fever and should visit a physician, or the user is completely healthy and can continue the day as planned.
Clinicloud is simply the world's greatest stethoscope for the time being. It lets patients and doctors record lung sounds; and is a really simple, digital and portable device that can be paired with a smartphone application. It combines next generation infra-red technology with Bluetooth connectivity. Clinicloud truly has the potential to revolutionize the symbol of medicine, and it is the perfect gift for medical professionals for Christmas!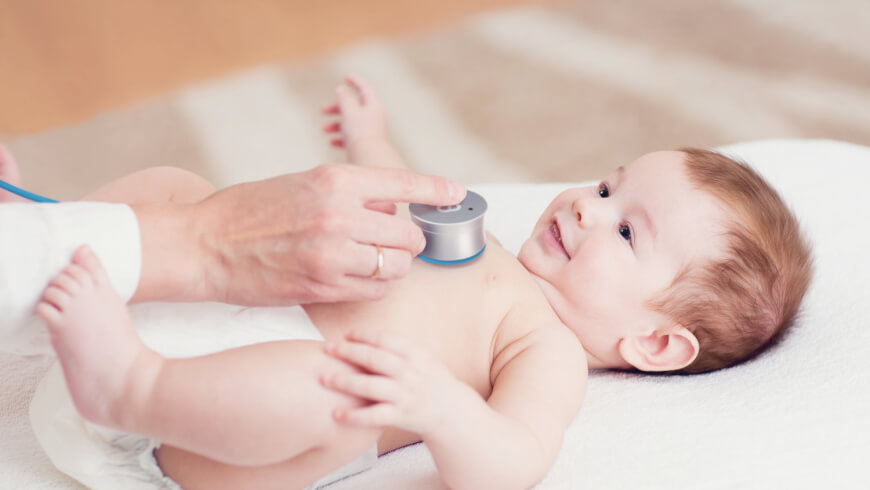 8) What to give your tech-nerd friends and your nephew who cannot leave the Xbox even for dinner?
My recommendation is Myo. It works like a muscle sensor – the user puts it on his or her arm, and with the various gestures that he or she makes, the person is able to control a computer from a distance. The Myo Starter Kit contains a USB-stick, an armband, sizing sticks, a micro USB-cable and a Bluetooth adapter.
If there is a USB-stick connected to a laptop meters away, the Myo-user holding a presentation could change ppt-slides, zoom-in or zoom-out with just one gesture in the air. Sounds awesome, right? But that's not everything. The user can also teach the device what kind of commands to associate with the gestures. Believe me, geeks and tech nerds go crazy for this gadget!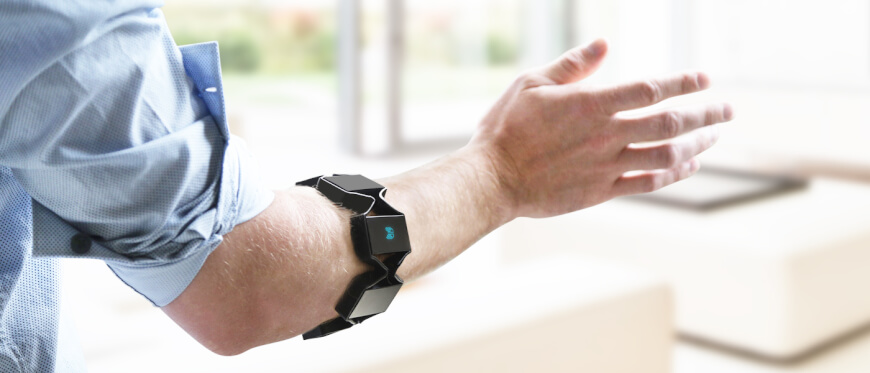 I hope that I helped you in finding the perfect Christmas gifts which will glow up the faces of your beloved ones during the holidays and beyond! But if you have any questions or comments regarding the sensors and wearables, do not hesitate to contact me on the TMF Facebook page!
I wish you to spend the Holiday Season in a healthy and joyful way!
I covered these in a Facebook Live session too:
[subscribe image="false" type="article-horizontal"]Subscribe to
The Medical Futurist℠ Newsletter
News shaping the future of healthcare
Advice on taking charge of your health
Reviews of the latest health technology
[/subscribe]