MOCAcare Review: Heart Monitor in Your Pocket and Blood Pressure Cuff on Your Wrist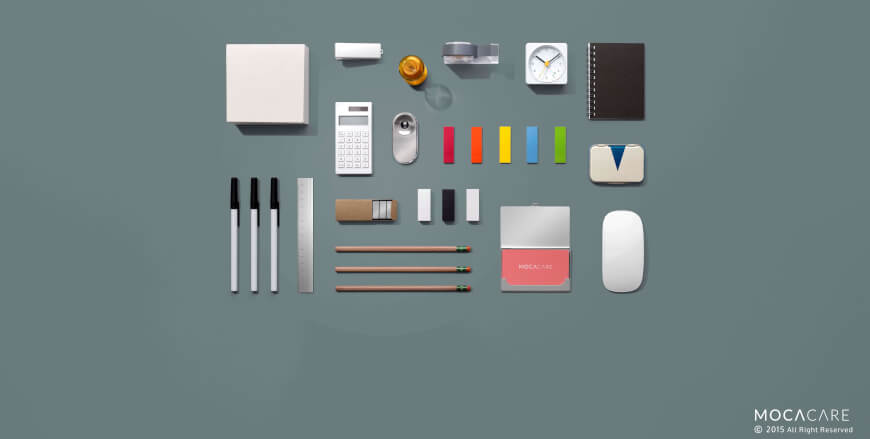 The essence of digital health is making patients the point of care – no matter how unexpected the method. Could you ever imagine that there will be a time when you could measure your heart rate with a device slipped into your key chain holder or your blood pressure on your wrist? MOCAcare does both of that. Moreover, it provides its measurements in good quality and gives meaningful information even for laypeople.
MOCAcare: The heart of the matter
MOCAcare's tagline can be familiar as the title of a famous Graham Greene book about the destructive power of pity, but also as a song by Pete Doherty's former band, The Libertines. The latter says that it is only you who can hold a light to your misery. And while I'm not sure that the British rock band has ever thought about anything else than their own systematic self-destruction, they are quite right about how you should approach your own health. You are the number one responsible for your body and organism.
Digital technologies help you get to know yourself better and signal if your health does not go into the wished direction through measuring vital signs and health parameters. This data can be shared with medical professionals; making the patients the point of care and turning the patient-doctor relationship more into a partnership than a hierarchical linkage. However, this happens only with clinically reliable and disruptive technologies – such as MOCAcare.
The Palo Alto-based start-up sent me their MOCAheart and MOCAcuff – altogether their MOCAcare products, which I tested with curiosity. The devices were born out of the cooperation of Naama Stauber and Dr. Daniel Hong, who was a physician at National Taiwan University Hospital, one of the country's top teaching hospitals, before becoming an entrepreneur.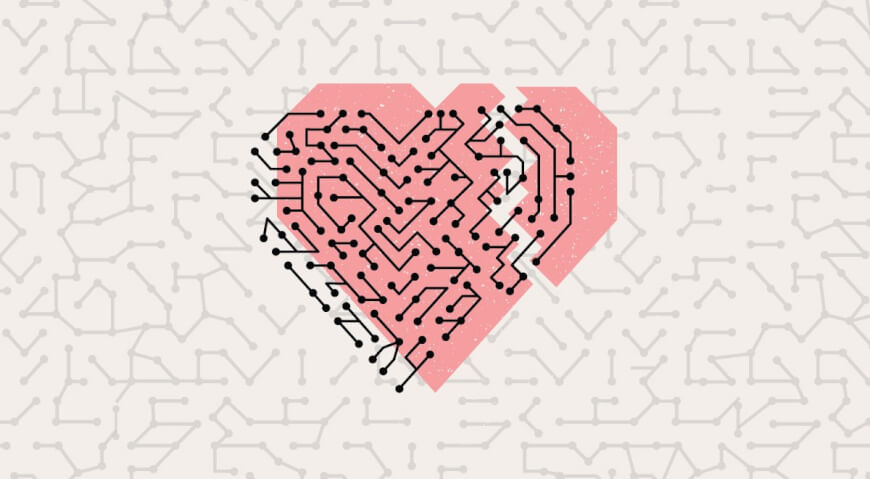 MOCAheart – Stainless steel for your heart health
MOCAcare's device is for heart rate, blood oxygen, and pulse wave velocity monitoring. The tiny, light gadget is smaller than the already pocked-sized WIWE or the first medical tricorder-like Viatom Checkme Pro. MOCAheart sets itself apart from competitors with its stylish, elegant, award-winning design and the use of unique basic materials. Crafted with stainless steel and biocompatible plastic, it is highly unlikely that the heart monitor would cause any allergies.
The MOCAheart keeps track of your heart's signals with several sensors. Two ECG sensors measure cardiac electronic activity, while one red light and one infrared sensor measure blood oxygen and blood velocity. The last one is the trickiest. MOCAheart uses ECG to determine the moment when the heart pumps out blood and uses another sensor to measure when the pressure wave reaches the fingertip. With these, it can measure how fast blood travels in our circulatory system, the so-called pulse wave velocity (PWV). It is an important health indicator: a higher PWV can be a sign of arterial stiffness and/or high blood pressure, which increases your risk of developing other cardiovascular conditions. Yet, it can be improved through lifestyle changes, such as exercise and diet.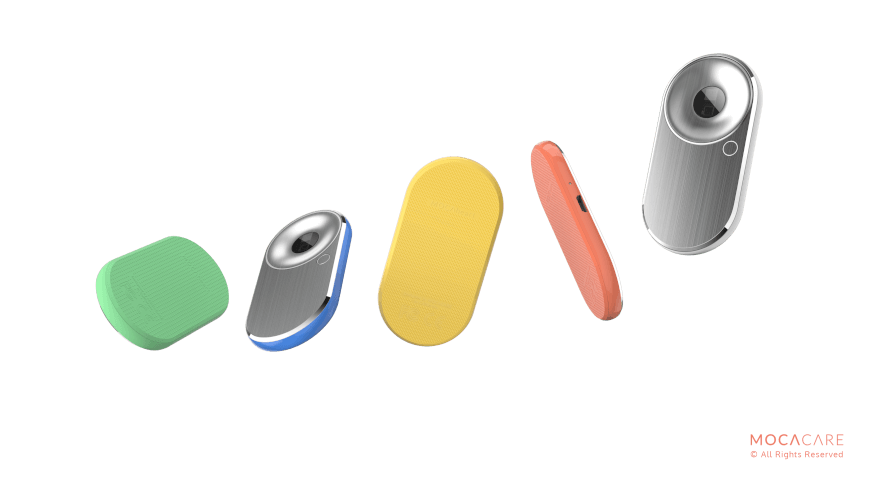 How high is your MOCA Index?
The expert team behind MOCAcare worked out a method for measuring your heart health based on blood pressure, blood oxygen, and blood velocity. It is called the MOCA Index, which operates on a rating scale from 1 to 5. If you score on the lower end of the scale, your blood pressure, as well as your heart health, is probably in the ideal, healthy range. Two means still normal, maybe slightly elevated, while all the higher values signify some problems with which it is recommended to visit a doctor.
My MOCA Index was 2.2 in the green scale meaning that I should keep on living a healthy life. If I had received a higher mark, for example, 3, I should have started making lifestyle changes, particularly in my diet and exercise routine.
In 2014, Hong told TechCrunch that the MOCAheart app uses its own index instead of giving people their blood pressure measurements because the device isn't FDA-approved as a blood pressure monitor. The start-up insists though that as a consumer health electronic device it does not require FDA approval. Moreover, for upcoming product features, they are in the process of acquiring FDA clearance and will obtain it soon. Yet, the MOCA Index provides a complex and accurate outline about heart health; so the lack of FDA approval should not discourage anyone from using MOCAcare.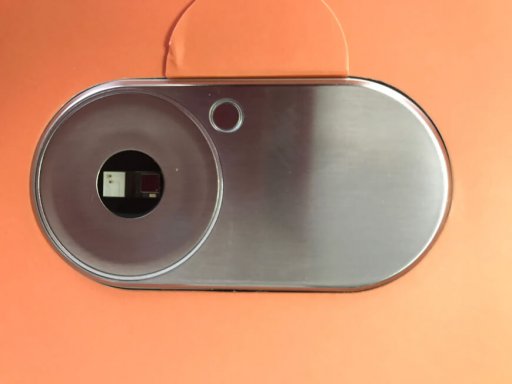 Seamless app with lifestyle tips
The MOCAheart app is truly user-friendly and nicely designed. You can see the history of past measurements and tiny bits of lifestyle advice with each reading. For example, my heart monitor suggested me to eat more fish (which is not that easy in a landlocked country, such as Hungary) and to get at least 6 hours of sleep every night (mission accomplished, captain).
The app also lets you note the time, location, and weather conditions for each result. The latter could be relevant as your heart reacts to the summer heat as well as to ice cold winter weather. You can also share your results with anyone. This feature could be useful for family members who are worried about an elderly parent or other loved one's health since it gives a quick overview of heart health.
To sum up, both the MOCAheart device and the app is easy-to-use and resourceful. Moreover, you do not have to worry if you go into the woods: the gadget has a great battery life: it lasts 4-5 days with one charging.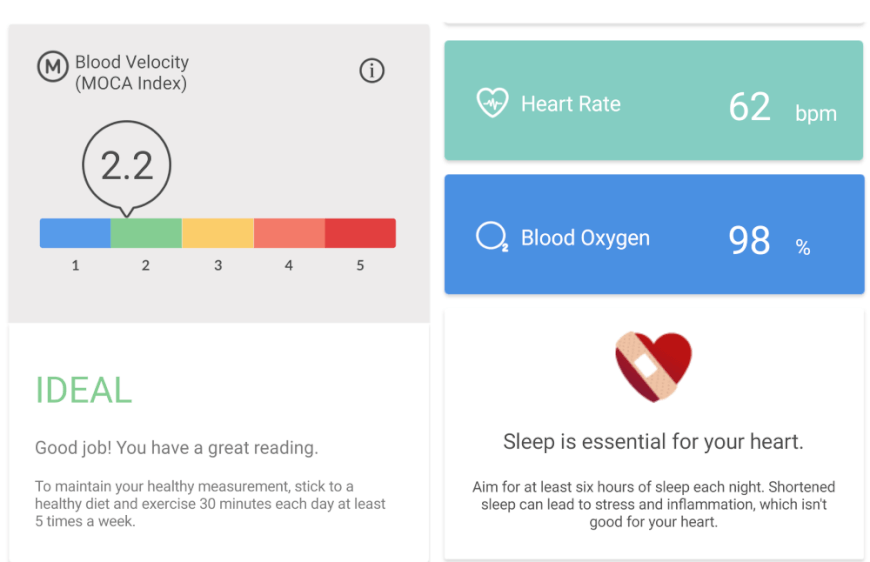 MOCAcuff – Blood pressure monitor on your wrist!
Blood pressure monitors should measure blood pressure accurately, comfortably, silently and very fast. The Withings or iHealth monitors come up with such features – with traditional cuffs. Before I put on the MOCAcuff on my wrist, my biggest question was whether it could be accurate enough. I was skeptical because it is so difficult to measure blood pressure accurately on your wrist. This device also needs to be constantly at the level of the heart during measurement! It is also not wise to move your arm during the process. So, do not repeat what I did during the Facebook Live unboxing session because then the MOCAcuff will measure your signs slower! The device is FDA-cleared though, and when I compared the results to my other cuffs such as the Withings or iHealth, I got very similar results.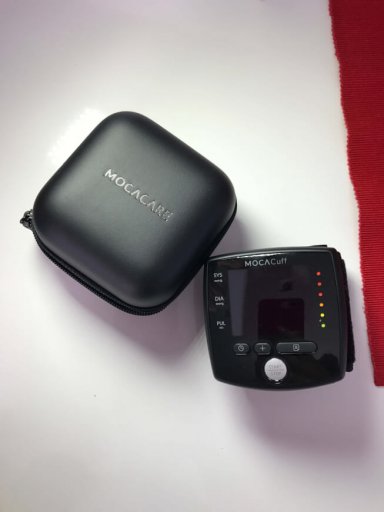 It took the MOCAcuff 30-40 seconds to show my blood pressure reading. The results were displayed instantly on the screen, along with a color-coded indicator that corresponds to the American Heart Association's standard blood pressure categories. It allows seeing where your health stands. I got a slightly elevated blood pressure result – but that might have had something to do with the Facebook Live session. The device is easy-to-use, and you can transfer all your data to your smartphone via Bluetooth.
Heart data at your fingertips
All-in-all, MocaHeart gives a fair overview about my cardiac fitness and health, although I do not feel the motivation to use it every day. Instead, occasionally, I will do a new measurement to make sure I'm still on the right track. In the case of the MocaCuff, I found it much simpler and more comfortable to use than other blood pressure cuffs that go on your upper arm. It also provides an explanation of the results about that stage of hypo- or hypertension I belong to.
The MOCAcare pair can certainly provide important health data and vital signs at your fingertips. Measuring pulse wave velocity can be an added benefit for patients with cardiological conditions to monitor.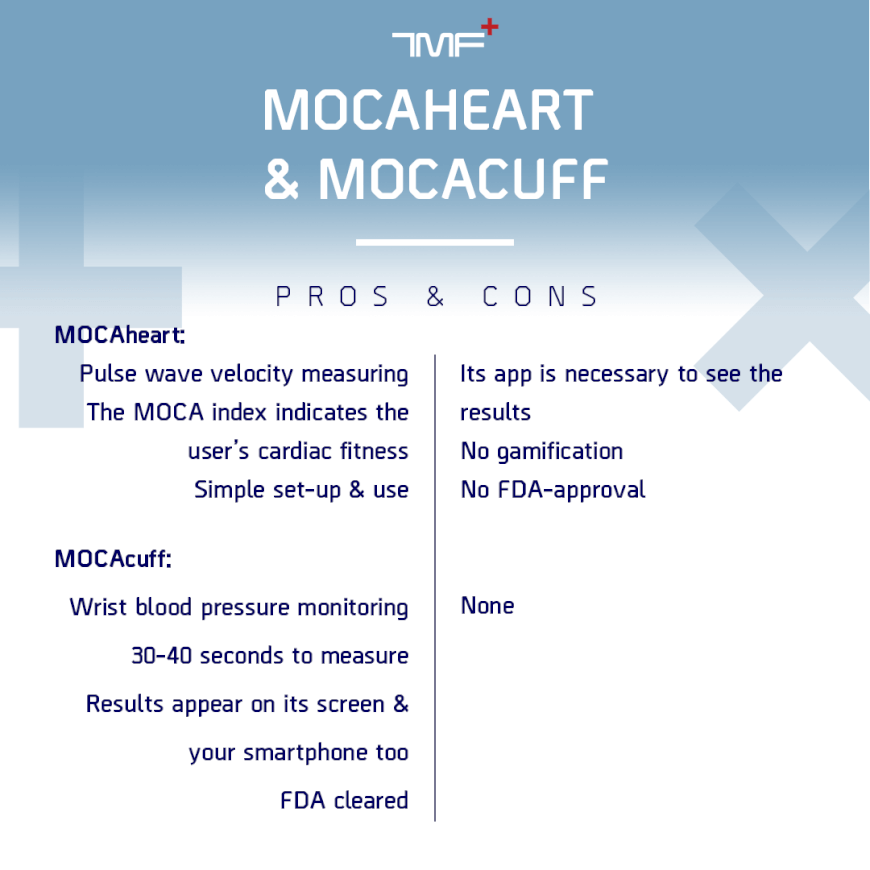 News shaping the future of healthcare
Advice on taking charge of your health
Reviews of the latest health technology