Let Medical Students Become 21st Century Physicians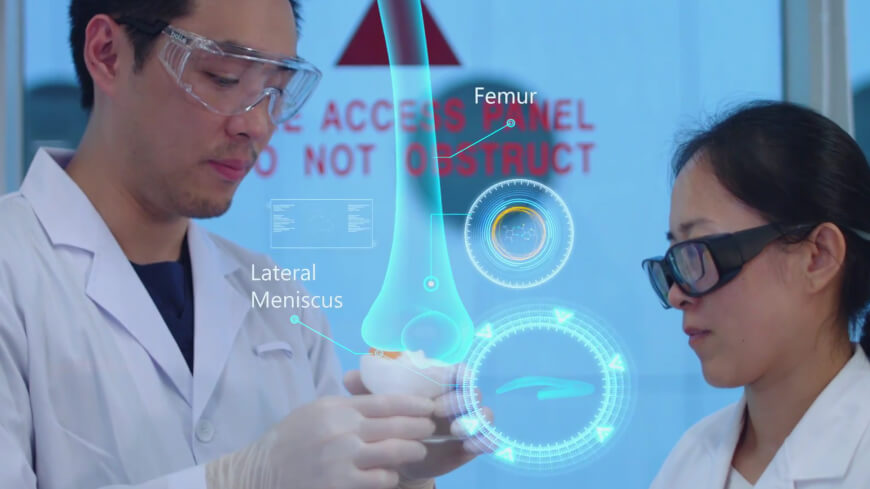 We don't need no obsolete medical education, sings the average medical student leaning on a fat volume of anatomy. Rightly so, as in the 21st century, students should learn about the human body through virtual reality, should familiarize themselves with digital health, and prepare for the sweeping changes technology brings upon the medical community already in medical school. Let's reform medical education to nurture 21st century physicians!
What is the problem with the medical curriculum today?
Five years from now, surgical robots will become an average sight in a well-equipped OR, as in the next three years, surgical robotics sales are expected to almost double to $6.4 billion. Five-to-ten years from now, radiology departments in the U.S. will actively harness artificial intelligence to treat patients. Five-to-ten years from now, pharmacies in hospitals will 3D print personalized drugs in specific dosages.
Yet, when do medical students first meet artificial intelligence, surgical robots or 3D printing? If they are lucky, they'll go on a field trip to Mayo Clinic, Johns Hopkins Hospital or Cleveland Clinic, investing the most in research and next-generation medical technology. Whilst they should be the first to meet new methods and digital innovations in educational institutions supposedly at the forefront of innovation to be able to integrate technology into their medical practice from day zero.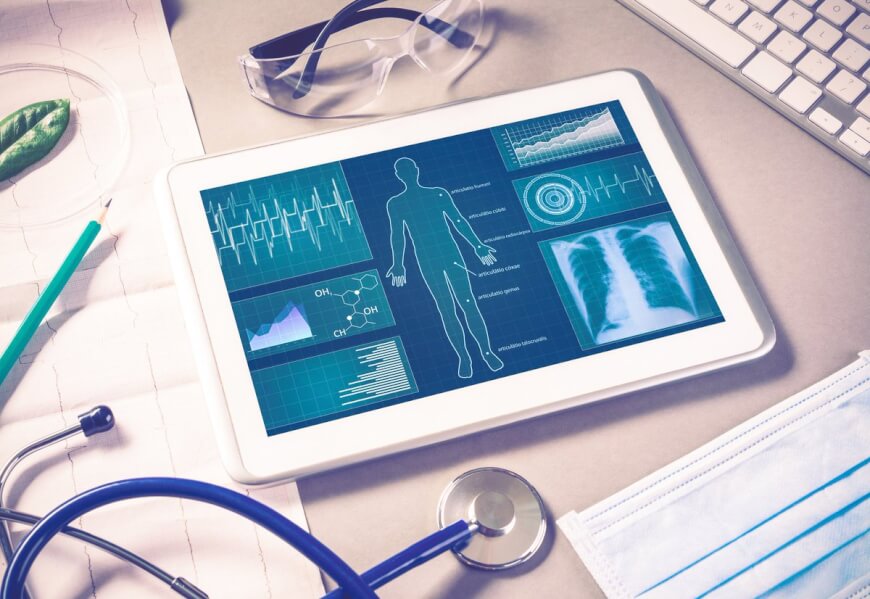 But that's not the case. The medical curriculum today does not prepare students for the world they will face when they start practicing medicine. Why?
No training in administration. A big part of a physician's job is spent with administration which students do not learn in school.
Not teaching essential skills. The world of technology is changing so fast that instead of teaching them how to use certain technologies, we should give them skills so they can make their own assumptions in the future.
Patients are out of sight. Curriculums today do not focus on the needs of patients.
Outdated. In general, the curriculum today is like it was 50 years ago, not much has changed. All the while patients are becoming empowered; the practice of medicine is filled with more and more technologies.
Not encouraging life-long learning. Disruptive technologies start to replace jobs and nobody, even in medicine, is safe without constantly learning and improving. But how would med schools teach this attitude if they are far behind the latest innovations and are not eager to catch up?
What should change and how?
Instead of only burying students in libraries with gazillions of books for memorizing data, they should get a chance to acquire proper digital literacy skills and a general overview of digital health too. These latter two will enable them to get the most out of any healthcare system and to become exceptional physicians since I believe it is not enough today to study medicine and grow into a good doctor based on formal studies and experience gained during residency years.
Technology is so much ahead of average practitioners that it's sometimes painful to see. And problems start when empowered patients bring their wearables' data to the GP. Oh wait, they have already started it, just look at headlines like 73-year-old's Fitbit saved her life by alerting doctors to blood clots in her lungs.  What if the doctor couldn't have dealt with the wearable data? Thus, technology should be an organic part of the medical practice from day one – and it should be reflected by the university curriculums. But that's not all.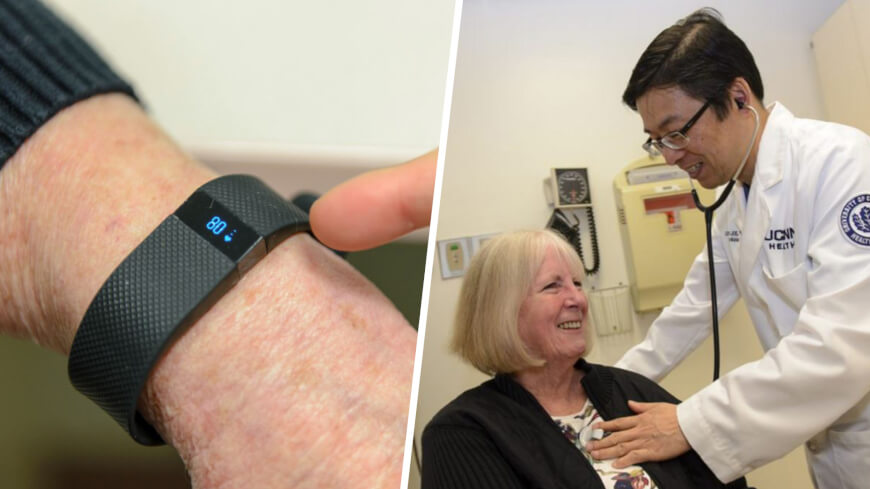 The principles of 21st century medical curriculums:
1) Working with patients alongside technology from day one
Med students should be in close proximity to "real patients" from the start of their studies and learn from their experiences. They'll be able to better empathize with their sufferings and learn their way of thinking, how they are trying to solve their own health troubles with or without technology. They should also familiarize with the latest technologies very early and see how trackers, wearables, and other digital health gadgets change their own lives. Only if they truly now the latest innovations could they later help patients.
2) Design thinking
Although the approach originates from design, it already spilled over to business life – and I hope soon will be commonplace in healthcare. It is the principle of matching user's needs with what is technologically feasible and a viable business model. If a doctor has an idea how to improve a treatment method, a drug or patient management with the help of technology, they could make improvements by themselves. Moreover, DYI workshops, such as Makerspaces could even help make things possible.
3) Understanding digital health technologies and the cultural changes they induce
It is of utmost importance to familiarize students with technologies that will shape their medical practice in the coming years. Artificial intelligence, VR/AR, 3D printing, robotics or cheap genome sequencing will all change how we know medicine today. Moreover, the medical professional's place in the healthcare system, as well as the whole social structure of medicine, will considerably alter soon, and without preparation, newcomers will be swept away by the waves of change.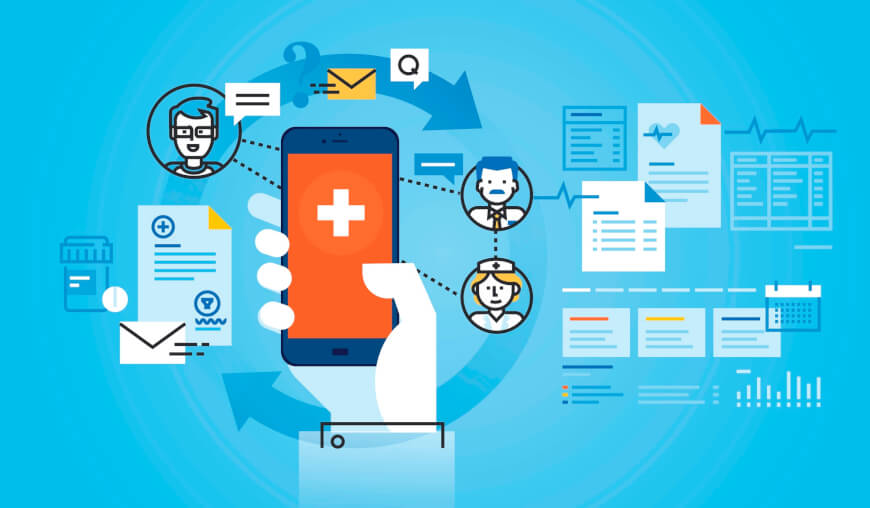 4) Understanding empowered patients
They use health sensors, trackers, get advice and information about their health and condition from curated sources online. They are eager to know more and try out innovations. Empowered patients challenge doctors and expect medical professionals to treat them as equal partners when designing their treatment plans and carry out their therapy. Physicians could learn from them a lot!
5) Dealing with ethical issues due to new technologies
Who will have the responsibility when a machine learning algorithm misses a nodule on a chest X-ray? How far should genome editing methods go in improving babies? Where are the boundaries of private patient data? Plenty of serious ethical questions and concerns arise due to the latest innovations, and it is important for the young generation to think about and discuss all these dilemmas in details.
6) Advanced medical communication coupled with digital literacy
The profession of practicing medicine is based on communication. And as social media and other digital technologies play a major role in today's communication, digital literacy must be included in the medical curriculum. The value of social media has been demonstrated several times in medicine and healthcare, therefore it is time to prepare medical students for the conditions they will have to face when they graduate. That's the abstract of our study from 2015 where we described how we integrated social media into medical education through my Social MEDia course. Stanford Medicine's blog considered the attempt successful highlighting my methods using among others gadgets  – and chocolate, among others.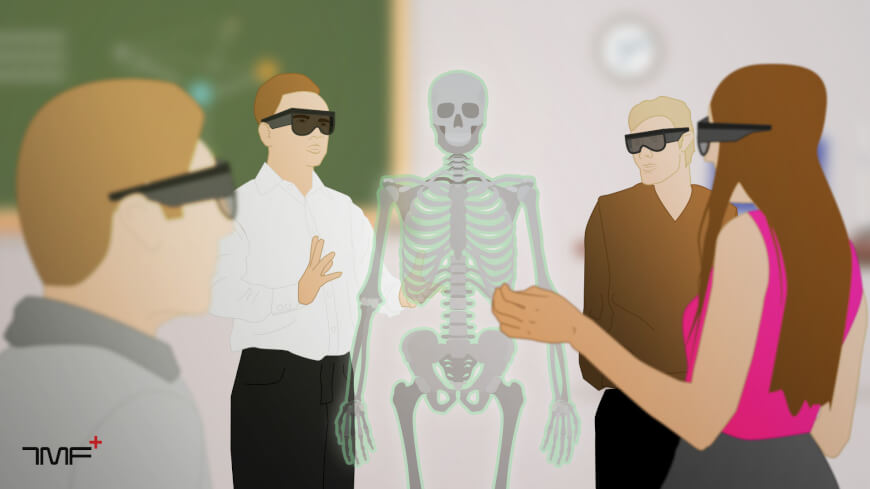 7) Keeping pace with the times: bringing new technologies to medical education
The Anatomage Table is the world's first virtual dissection surface perfect for teaching anatomy easily and spectacularly. The Hololens mixed reality device is also a great tool for studying the human body. There are already some universities who plan to introduce such new technologies: Case Western opens its new health education campus in collaboration with the Cleveland Clinic in 2019, where students won't learn anatomy from cadavers, they'll learn it from virtual reality through Hololens. I hope that more and more med schools will follow their example.
8) Gamification based learning materials
I'm not saying that memorizing information and learning from age-old pearls of wisdom is not a feasible way to get to important medical knowledge. But would you not use gamification methods to make the learning process easier and more effective? Are we not supposed to also have some fun while studying? There are many gamification-based learning materials or knowledge testing sites already out there to break away from traditional studying and motivate more parts of our brains.
9) Professor-student equal-level partnership
As the patient-doctor relationship turns from a hierarchical, asymmetric power relationship into an equal-level partnership, the same could happen with the professor-student rapport. The professor is not the ultimate gatekeeper of definite knowledge; he is also learning from students and incorporates feedback into the curriculum.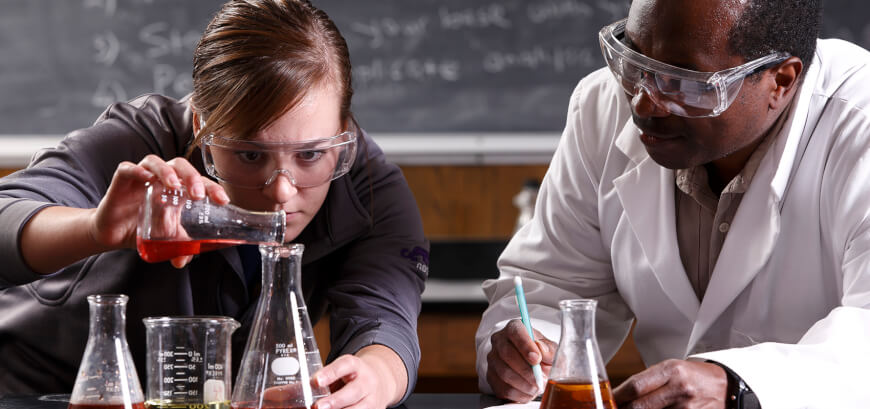 What happens IRL – "Lessons in Digital Health" at Semmelweis University
I launched a pilot course "Lessons in Digital Health" at Semmelweis Medical School in the 2017 autumn semester to experience whether and how the principles I believe in, the content I consider important and the chosen course format could reach medical students; and whether and how they would benefit from it. This was the first time the most prestigious Hungarian university allowed the launch of such a special course and as there were too many applicants, I pre-selected eager international students based on introductory essays about digital health. They became The Avengers of Semmelweis.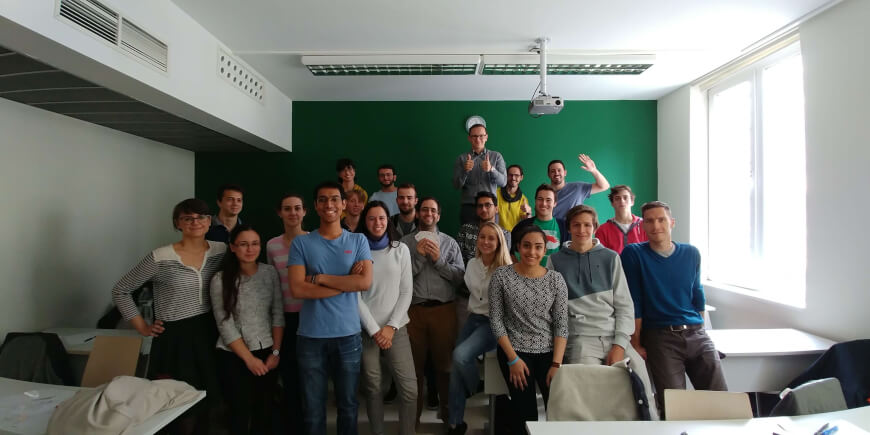 We worked together for a semester as a workshop and outside the classroom in a closed Facebook group. I used the format I learned as a student at Harvard Extension School, as I was interested whether it could be implemented elsewhere. It turned out it could. During the 10 weeks, we discussed telemedicine, communities, information management, health sensors, wearables, genetic testing, privacy issues, ethical concerns, new technologies, and many more. Students had to discuss in groups how they would design the best health sensor or how they would build up a telemedicine application to get the most optimal outcome. They sought some answers what would happen in a hospital if the most innovative technologies were available from one day to another.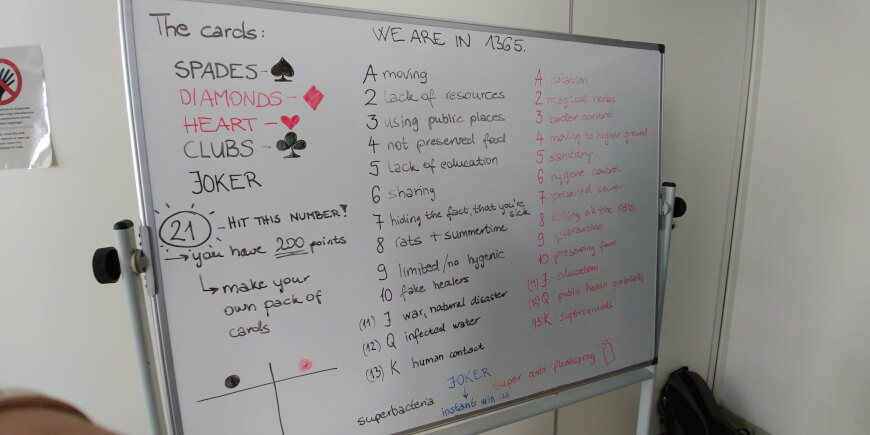 Students could meet the requirements of the course by submitting two essays and completing a final project. At first, they had to write a science fiction short story about a medical professional who lives in a paradigm shift; perhaps during the 18th century when the first vaccinations were used or in the late 19th century when Wilhelm Conrad Röntgen discovered the X-ray. For their second essay, they had to come up with a news article from the future. Another piece of science fiction discussing all the ethical concerns around digital health technologies through a dystopia or utopia. And finally, as their final project they could come up with anything – a poem, a performance, a business idea, an investor pitch, a movie review, anything really – in connection to digital health which demonstrates their knowledge in and their take on the topic.
We even played a board game about the future (Impact – a Foresight Game).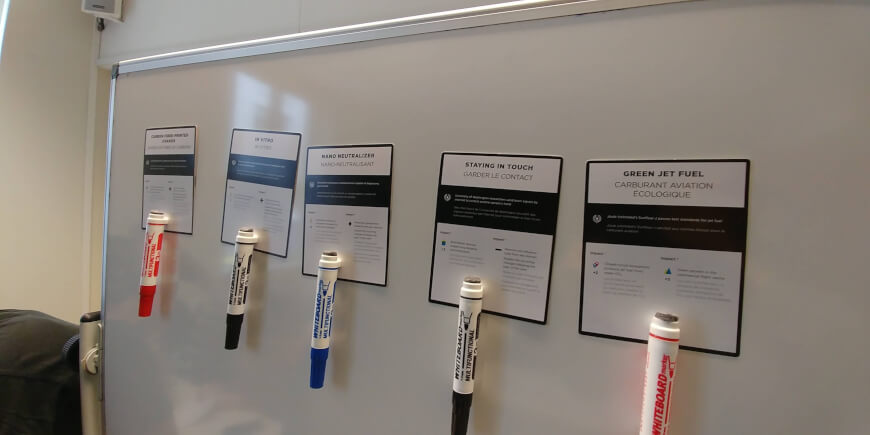 A short journey into the digital health jungle
For me, the course was an intellectual challenge every week; I learned something new from the students on every occasion. I had two favorite sessions: when students presented their final projects and introduced their poems, their business ideas, their movie reviews, etc. and the workshop with the Hungarian Makerspace. They planned a card game for the group to illustrate the nature of probability and planning in epidemiology. One part of the class had to come up with factors facilitating the spread of the pest, the other part with elements hindering the escalation of the epidemic. Afterwards, two pack of cards and chance helped decide whether the pest could be contained in an imagined country. Exciting!
As it seems it was not only me who enjoyed the format and the content of the course. In the evaluation, one student wrote: Thoroughly enjoyed the uniqueness and openness of the course. Enjoyed working on new projects that were far removed from the usual boring things and hearing other people's ideas. Most of all I learned even more about the future of medicine and the direction in which it's going, I actually learned more than I thought I would! Other students thought that more group projects, discussions and debates have made the course even more thought-provoking. But I was really glad that many gave me the feedback that now they have an opinion about issues in digital health – and this was the aim of the course. To familiarize wannabe doctors with new technologies as well as its effect on healthcare and our entire society.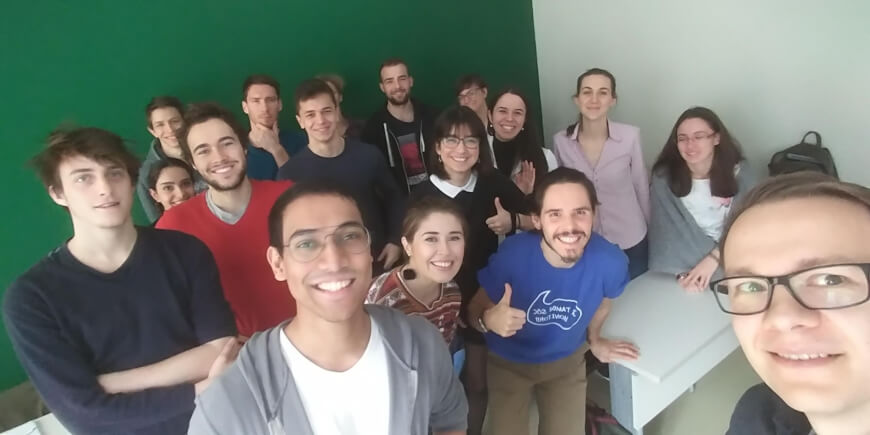 And what should I say? Every teacher lives for feedback like this. I really enjoyed attending the classes. I can say with confidence that throughout my 5 years of medical schooling, this course has been by far my favorite (and it's an elective!!!) and the one that I have been the most active and interested in. (off the record: I even skipped my practices on Tuesdays to attend the class because they are so inspiring to me and I didn't want to miss any!) I would definitely love if you would have an advanced course next semester; as I myself aspire to become a medical futurist and have so much more to learn from Dr. Mesko.
So, yes, next year I'm planning an advanced course for two semesters. I will also make the curriculum of my course available online for free to give a chance to students around the world to step into the 21st century. I will publish this detailed plan early 2018 here on medicalfuturist.com.
News shaping the future of healthcare
Advice on taking charge of your health
Reviews of the latest health technology