How To Stay Fit And Become Your Own Coach?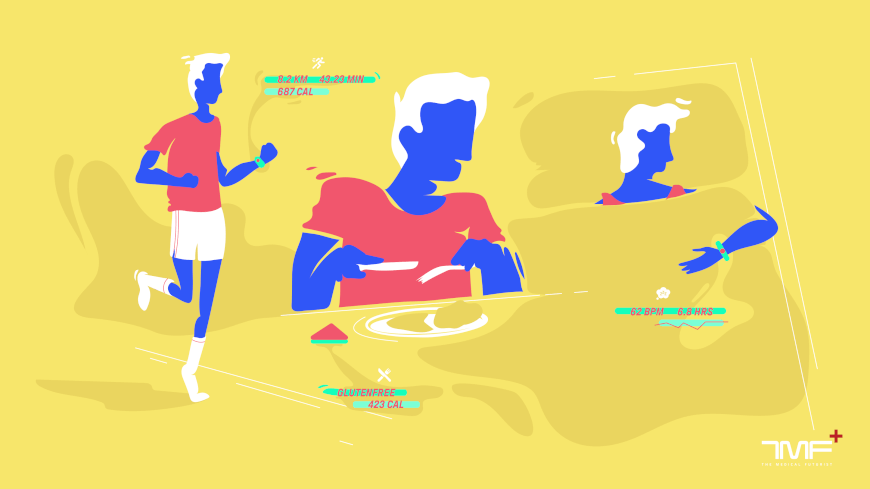 As monotonous workdays kick off and holiday remorse kicks in, it's time to look for ways to get in shape and stay fit for the coming months. We give you every help for that: an Excel spreadsheet, habit apps, countless wearables and trackers for running, cycling, gym workout or yoga. Read on and become your own coach!
New year, old resolutions
Did you join the enthusiastic community of new years' resolutionners by swearing on the first of January that you will go to the gym regularly or run at least twice a week for the next year? Do you really want some change or are you just experiencing holiday remorse? The latter is usually felt when you have overindulged in all imaginable goodies during the holiday season, put on some weight – researchers found that the average weight gain in Western societies between mid-November and mid-January is one pound – and at the beginning of the new year, you cannot but feel a sense of guilt and the willpower to change.
If you have that – don't worry for a split second. You don't really need to buy expensive workout gear and gym membership cards. The remorse will slip away with the passing of January. That's why around 80 percent of resolutions fail, and so many yoga mattresses stand in the corner of the apartment for another year. If you have that – we cannot help you either. However, if you are determined to break with your old habits and eager to become more active with or without a New Year's resolution, we are here to show you how digital technologies could support you all along the way.
No matter whether you choose strength or muscle training, running, swimming or yoga, smartphone apps, fitness and health trackers are at your service.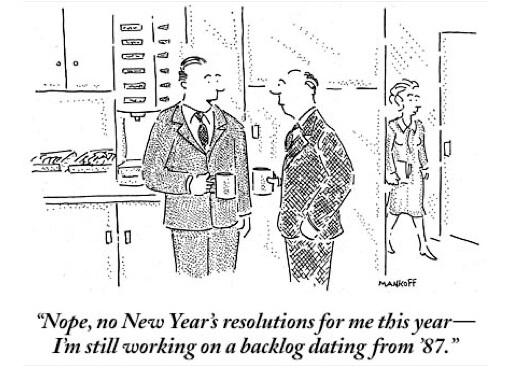 Data for motivation and apps to keep habits
If you have your inner drive, nothing can save you from your goals. There was no tracker, health sensor or wearable back in 1997 when I started to quantify my health to live to my fullest physical, emotional and mental capacity – for as long as possible, but at least beyond 100 years.
I started to collect data on a piece of paper – and as a starter, I advise you to do the same. I gave a score from 1 to 10 to my mental, physical and emotional health, and I disciplined myself to follow through every day. Starting in 2016, an Excel spreadsheet took over the paper notes, and I've been refining the system step by step ever since – according to the technological changes (new fitness trackers such as my latest fitness pal) or my changing needs. For example, based on my system, I figured out that I need daily exercise to keep my mental health, so in 2017, I intensively exercised 27 minutes on average every single day. Last year, I had 25 minutes of intensive exercise on average per day, and I trained 150 hours altogether. It might be beneficial to log your activity in one way or another to see your progress over time and get an idea what goals are realistic to achieve.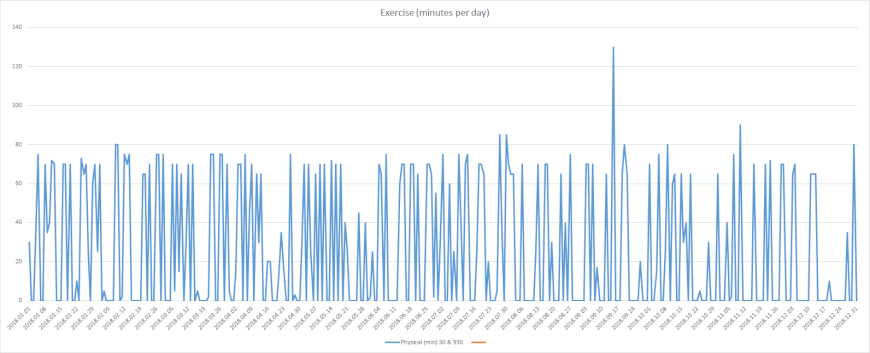 However, I know that changing your habits is not easy, no matter how motivating this kind of data could be. But there's already some digital help on that front, too. Here you find a nice list of existing habit apps which support your journey to change. One of my favorites is Daily Goals, which tracks your daily habits with lovely, colorful dots. It also offers daily, weekly and monthly stats to help you see how often you've completed each one. But my ultimate favorite in the habit gadget arena is Simone Geertz' Every Day Calendar. The badass Swedish robotics enthusiast and Youtuber built a very visual tracking system to keep habits.
Now, if you have an Excel spreadsheet, a habit app and the determination to do some sports, let's dive into the world of sensors and trackers!
1) For Runners And Cyclists
Counting steps and measuring the total kilometers traveled are the basic features of every fitness tracker or smartphone app that promises to assess performance. However, the greatest ones go way beyond offering just these simple pieces of information. We compiled a list of the most useful wearables and apps for runners here with Strava, Runkeeper or Endomondo. Strava is actually not only the first choice for runners but for cyclists, too. It is so popular that when the company released a data visualization map about their more than 3 trillion individual GPS tracking data points, they accidentally revealed the location of US Army bases– as soldiers use the app, too.
Cyclists could take pleasure in using Wahoo cycling sensors, which measure cycling data sending it wirelessly to the user's smartphone or the GPS Bike Computer. The best cycling apps beyond Strava are Training Peaks or MyWindsock, with which you can check weather conditions all along your planned route.
However, if you want to go beyond the universe of apps, wrist and ankle bands, smart clothing is the right choice for you. For example, Sensoria's second-gen connected socks wish you to have the best run possible by offering data on your speed, distance, time as well as style.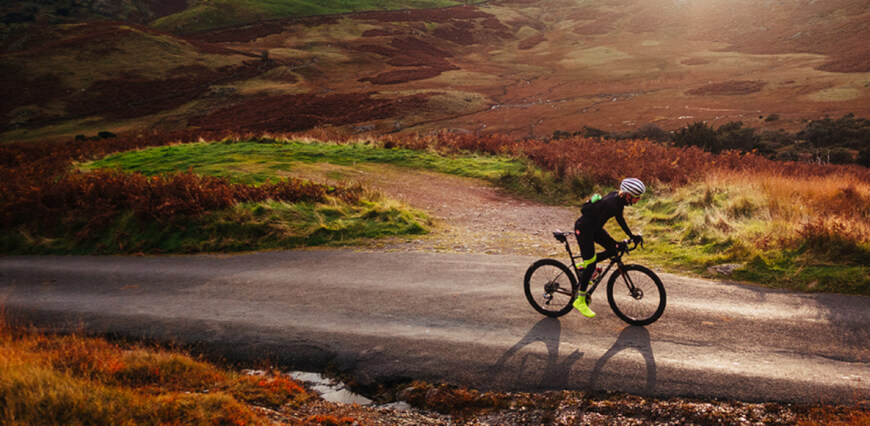 2) For gym lovers
In the case of strength or functional training, CrossFit or aerobic, where motion, heart rate, muscle activity and above all, performance matters, wearables such as Fitbit, Wahoo, Garmin or Polar could be a perfect choice. I personally use a Fitbit Ionic, the touch-screen wristwatch that not only tracks your steps and sleep but also keeps tabs on your heart rate with a built-in optical heart rate monitor and uses GPS to track outdoor activity. Also, the Fitbit Coach measures the details of each work out session and provides motivation through gamification: you will get an on-screen summary of each workout, and you can check the Fitbit app to see how you are progressing towards your weekly exercise goals.
While Wahoo is first of all about cyclists, the company also offers heart rate monitors and smart trainers for indoor riders and gym workout. Garmin has multifunctional and highly specialized smartwatches for runners, cyclists, hikers, athletes or gym enthusiasts among others. Polar also offers advanced, GPS-based smartwatches to train and analyze data like a pro.
A truly unique fitness tracker is the GymWatch which wants to become both your personal fitness coach and your professional performance diagnostician. This is a wearable built for gym natives heading straight for the weights. Worn on the arm or on the leg, it helps you accurately build muscle and makes sure you are completing those reps correctly. The tracker gives you visual and verbal, real-time feedback, and also connects you with its community of like-minded fitness enthusiasts.
Athos has similar features for gym lovers and performance fanatics – but applies different means for helping athletes reach the top. Its sweat-wicking base layers extract muscle activity data sending the information for analysis to the accompanying app, so athletes and their coaches can have real-time feedback about muscle activity to avoid injury and optimize performance.
Women could also make use of OMSignal's smart bra, the OMbra, which records distances run, breathing rates and heart rate, and even tells you when you're recovered enough to head back to the gym.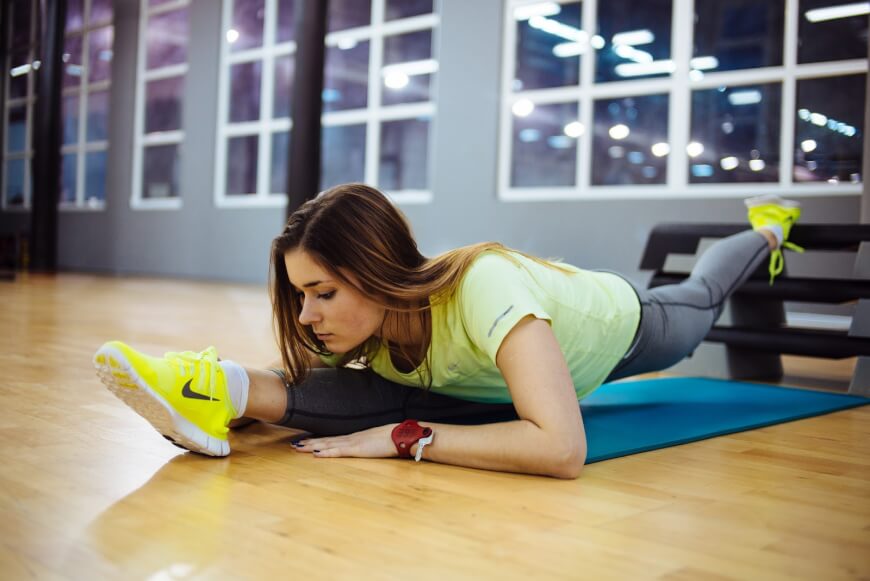 3) For swimmers
Splashing around in cold water is another excellent way to move your body, release some endorphins and reduce depression. For boosting your performance and making the most out of your pool time, unique swim trackers and wearables could come to your aid. For example, next to the Fitbit Ionic, the Apple Watch or Garmin's and Polar's trackers, the Misfit Shine 2 also tracks laps and swim distance, steps, distance, calories, while you can also use it as a sleep tracker.
A Finnish company, Suunto offers its Smart Sensor, a strap for tracking swimming and any other sports where the use of smartphones or watches is not convenient. The Smart Sensor itself is a tiny little Bluetooth heart rate monitor that clips into the chest strap and is able to store heart rate data while you are doing your strokes and turns. It is water resistant up to 30 meters and very light. It is one of the best straps on the market regarding aesthetics and comfort.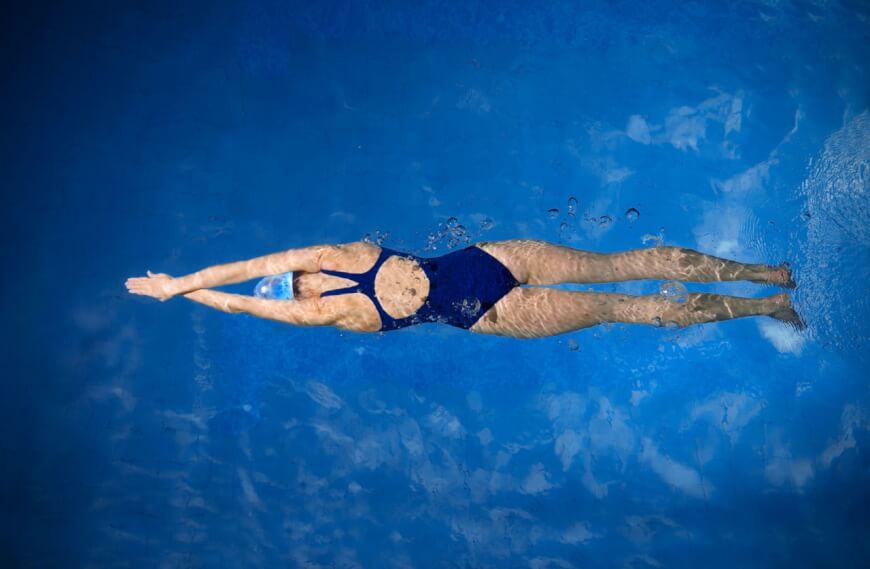 4) For yoga enthusiasts
With yoga comes the harmony of body and soul. The lovers of the ancient physical, mental and spiritual techniques from India know that it's not only about moving parts of the body, but it's also about releasing energy and clearing the mind in creative ways.
Perhaps the uniqueness of the sport is responsible for the many peculiar digital health solutions around yoga. For example, Sydney-based startup Wearable X's Nadi X yoga pants come with built-in haptic vibrations that gently pulse at the hips, knees, and ankles to encourage you to move and/or hold positions. The small sensors on the clothes offered by Pivot Yoga promise to give you real-time feedback and tell you whether you're in the right position. Then there is Respa, a breathing analyzer, designed to improve athletic performance while doing yoga or other workout sessions. Recently, it announced that it aims to integrate its technology with Amazon Alexa.