HOW To Use Digital Health To Start Running?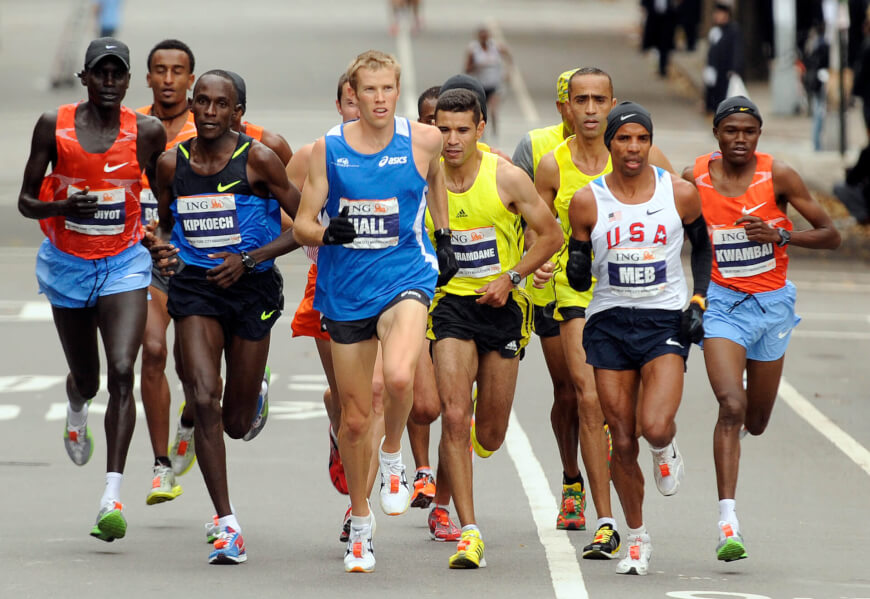 If you are an outsider to the runners' massive community, it must be difficult to imagine how come putting one leg in front of the other very fast gives so much joy. However, we give you some ideas, show you some methods and technologies if you decided to start with a jog tomorrow. Let's do it! Running shoes on!
Why do people run?
I never understood why people run. It's tough, tiring and boring. You put one leg in front of the other. You go in circles, seeing the same landscape over and over again. If you don't have music or company, there's silence and loneliness all around. So, how come that annually there are almost 600,000 people finishing marathons in the US or 49.9 million runners are to be found in the European Union? The latter is more than the population of Spain. So, what's their motivation?
Some say that the joy comes afterwards as the runner's high when you feel euphoria, and your brain is on endorphins. Others believe they are motivated by reaching better and better performance – running faster every time until achieving their ultimate goal. Some reason they are running because they found a community of runners where they can feel the sense of belonging. Others underpin their running efforts with health consciousness, overall fitness and to getting in shape.
No matter what's the reason for running, it becomes definitely easier to go out for a run over time, even on a rainy winter day. It evolves into a habit that you would otherwise miss. But what does it take to start? Are you the person who promises every January that this year, you're going to run the half-marathon? You swear that you're going to lose the weight of Christmas cookies by February? You pledge that you will get in shape and live healthier? So, you buy fancy running shoes, shop trendy activewear and make sure that your earbuds will not fall out while crossing the park. You feel motivated, you go out for two-three occasions, but then you find that it hurts, it's annoying and tiring. No runner's high at all. I feel you. Here's some advice on how to start running and how others did it.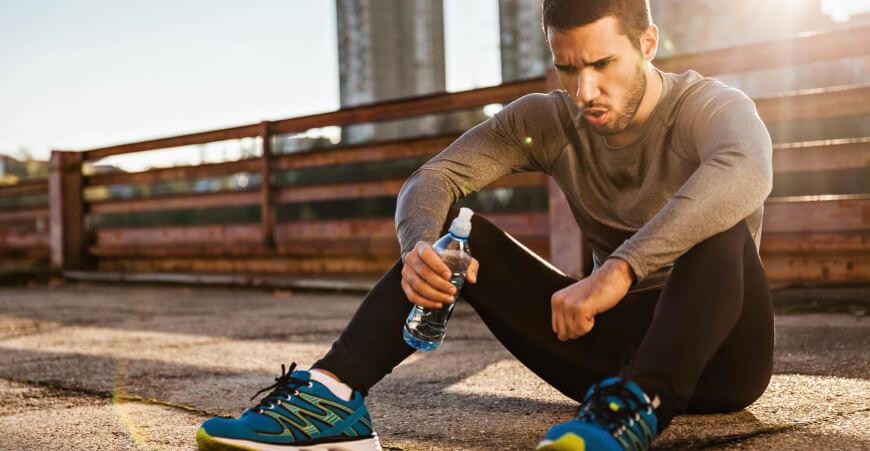 How I advised my wife to start running
I'm a data-geek, that's why I love digital technologies, and that's what brings me out of the house for a run every time even if I don't want to. However, technology can only aid your efforts, guide your movements and reinforce your achievements. It's rarely a motivation on its own. For me, it's the case, but I have to accept that there are fewer data-freaks out there.
However, it turns out that over the years, my obsession with technology affected my wife, too. A couple of months after giving birth to our daughter,  she told me she was ready to start running. "As I was not breastfeeding anymore I couldn't find any more excuses why not to start it," recounts the story. Moreover, she found some motivation in data: she wanted to decrease her resting pulse rate being in the upper interval of average values.
Keeping the fun part with data and Ed Sheeran
So, I chose the Fitbit Alta HR smartwatch for her to measure heart rate and fitness level. Then I told her to do some warm-up exercises, go for a run and stay as long as it's fun. If that means five minutes, that's it. The next day, though, she should consider that as the basis for her next run. My advice for her was to pay attention not to overstretch the amount and keep the feel-good attitude. In the next 3-4 weeks, she should change something: increase time span or distance, aim for better finish times or fewer breaks. I believe monotony kills the joy of running, so I told her not to run the same way twice.
Also, I encouraged her to assess her data after running – perhaps she finds something motivating. She did. "I love to look at my progress over time in the app. The most visible result was the decrease of my resting heart rate, and I can see its rise when I skip a couple of weeks", Iza explains. "Now, I run 4-5 km a couple of times a week, which I would like to increase over time. Fitbit helps a lot with motivation, so if you are a beginner, choose a fitness tracker and the music you love. For example, I never knew how fast you can run until listening to Ed Sheran's Shape of You", she added.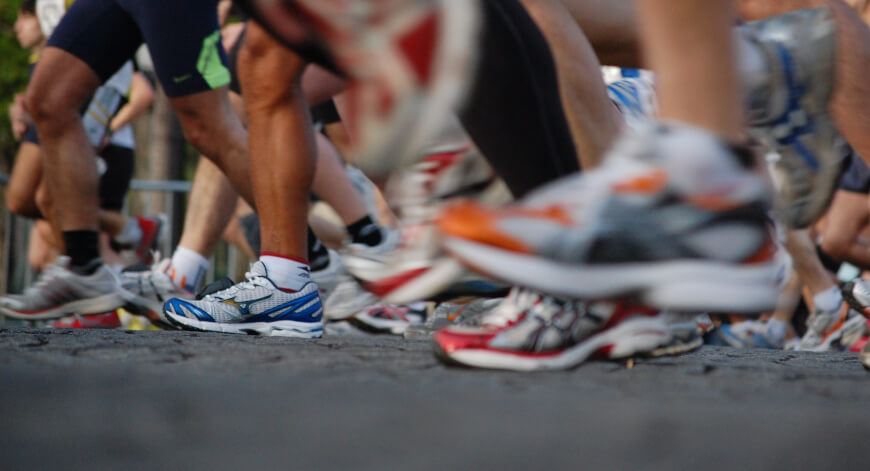 Motivation to complete rings and set new targets
Dell Sargent, health facilities planner, told me that he started running again after his two sons were born – so later they could see their father being active. He says that motivation is in his DNA as his grandfather was on the Cornell University cross-country championship team back in 1936. However, data and tech always add a whole new level of excitement. "Any app that will keep track and gives one a history of their efforts over time. Now, I can get some idea on the number of calories burned, changes in heart rate and how my pace was on a given day", he explained. Sargent uses the built-in Apple exercise app and says that completing "those rings" has been his daily goal for almost four years now. Moreover, he has been using the Nike+ app on an iPod Touch with the Nike+ pod for more than ten years.
Ambanna Gowda, consultant in internal medicine at Fortis Hospital in Bangalore told me that several of his colleagues and friends tried fitness trackers and apps. He says that Strava, Google Fit, Nike or any other trackers could motivate with data, especially beginners. They make it easier to track progress, achieve goals and set new targets. Precisely that's how data could help someone keep on running after the first session when muscle soreness kicks in.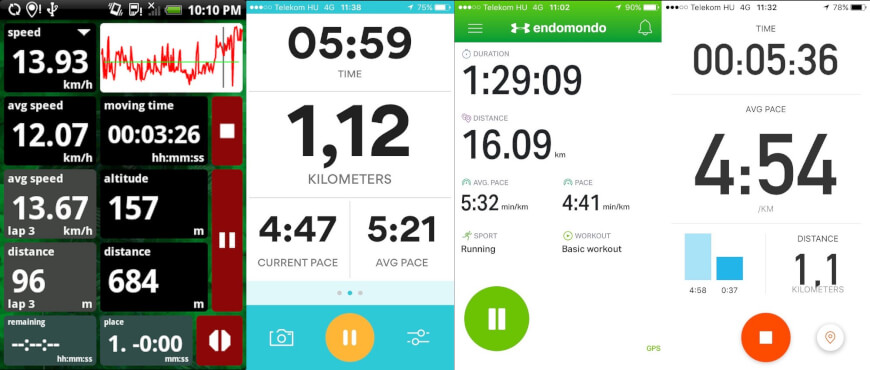 Thus, here are The Medical Futurist's recommendations what
Fitness trackers and apps to use for running:
While technologies could give you a boost in motivation as you see your progress over time through the data points apps, fitness trackers, smartwatches provide, that's not the most crucial aspect of digital solutions. What critical is to give you the joy of running, the freedom of moving and the sense of self in the universe. No wonder that in Japan, the monks of Mount Hiei run up to 1,000 marathons in 1,000 days in an attempt to reach enlightenment. I'm not sure you will have that after your first or second run, but if we could help you get out of your living room and give running a try with an app measuring your progress on your smartphone, The Medical Futurist team's task was completed. Let us know whether we managed to do it!
Subscribe To The Medical Futurist℠ Newsletter
News shaping the future of healthcare
Advice on taking charge of your health
Reviews of the latest health technology