HOW TO Prepare The Future Generation of Physicians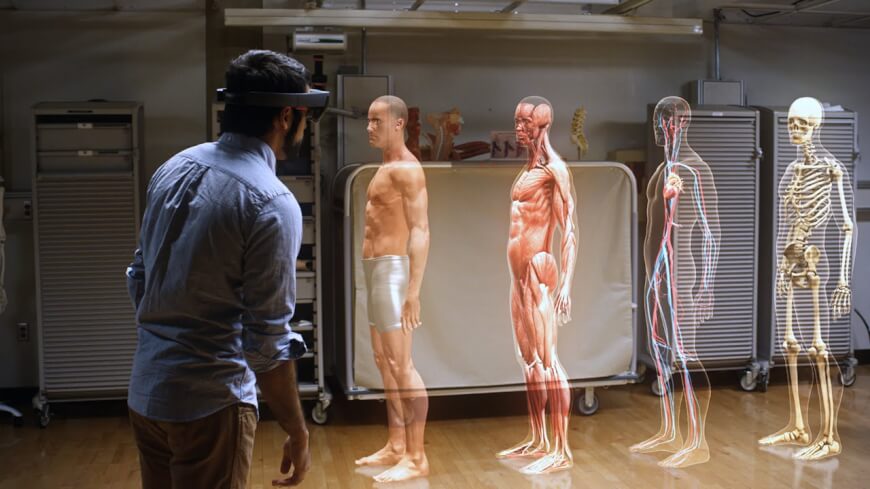 As patients are becoming the point-of-care, the doctor-patient relationship has started to shift towards an equal-level partnership, and digital technology plays a more and more critical role in healthcare, it is of utmost importance to prepare the future generation of physicians for what they could expect during their future career. As part of our From Chance To Choice campaign, here, we set out the principles of how to educate medical students.
Brace yourself, doctor, digital health is coming!
The advancement of digital technologies, IT and the appearance of the internet with social media channels set profound changes in healthcare in motion. The high walls of the ivory tower of medicine started to crumble: vast sources of knowledge became available for anyone online, and social media channels have connected patients of many backgrounds with similar symptoms. The power of online communities, as well as empowered patients, appeared, pushing for a more equal-level doctor-patient relationship. As patients are more informed and more inclined to ask questions, they need a different type of rapport with their doctors as before.
As digital health technologies are developing at an incredible speed, a general trend emerged to produce more and more miniaturized, digitized and connected medical devices for personal use. Telemedicine, portable diagnostics, medical drones or 3D printing push patients to become the point-of-care: to be able to measure their vital signs at home or wherever they are – not only in medical facilities. Coupled with the appearance of direct-to-consumer genetic testing and the progress of genomics as well as artificial intelligence, digital health technologies add to the move of healthcare from reactive to preventive medicine. That means the tools for prevention are getting better and more accessible, while predictive health started to appear to hinder the emergence of severe conditions.
The need to prepare the medical community for digital health
In the future, medical professionals might rather get a role as a translator between the technical data and the patient; as a guide in the jungle of digital health through their patient pathway; as well as a counsellor in navigating through healthcare choices instead of being the ultimate source of medical knowledge and the sole decision-maker about medication and treatment choice. For a successful leap from the hierarchical patterns towards the 21st century doctor-patient relationship, the future generation of physicians should be trained differently and should be prepared for all the above-described changes.
Since attitude change gets increasingly difficult with years of experience, the work with e-patients, the acquirement of digital literacy as well as the openness towards technology should already get started in med school. For that, the medical community needs to set up new principles for education, and it's also necessary to revise the Hippocratic Oath. We will elaborate on the former in the coming sections, while we enlisted our ideas for the latter here. The Medical Futurist is aware of how hard it is to change attitudes and old habits. Thus we would like to provide a toolkit to make the shift as smooth as possible. Beyond the upgraded Hippocratic Oath, principles for 21st-century medical education, we created an open access course as well for anyone to learn about digital health or teach this new topic to medical students.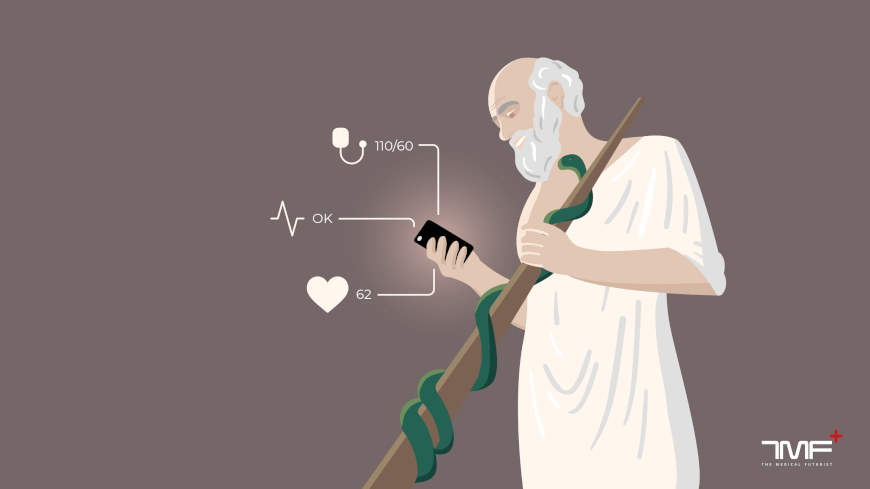 But first things first. Here are the principles on which medical education should be based in the future.
1) Digital literacy comes first
The necessity for digital literacy is as evident as the fact that you get sunburnt when lying in the sun for too long. It should be so for medical students, professors, and physicians, too. Knowing how to search for, find and assess information; assessing the quality of medical websites; knowing how to work with empowered patients should all be basic skills for physicians of the near future.
Besides being omnipresent, the digital terrain has another persistent characteristic: it changes constantly. Thus, not only should everyone familiarize with the basics of the digital world, but also the tech-savvy should pay attention to changes and keep pace with the rapid development of the online space.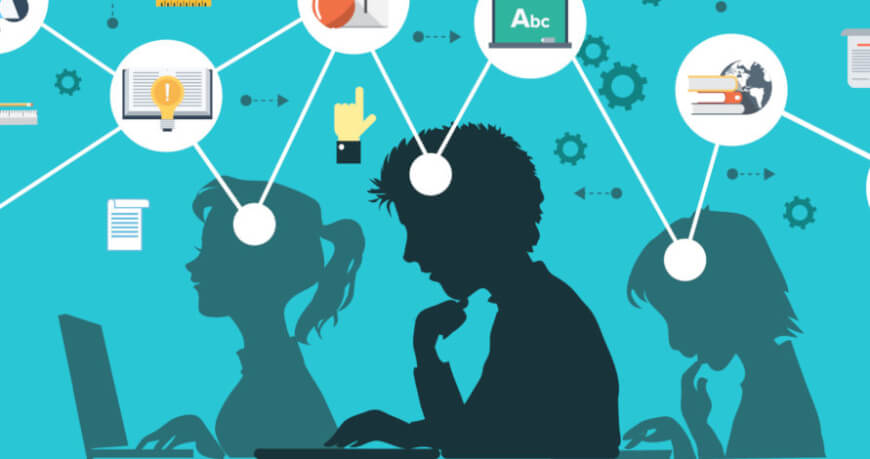 2) Let students understand and embrace patient design
For decades, the medical community has left the single most important player out of every major decision regarding healthcare: the patient. Medical students should understand and embrace the idea that the patient is at the center of our universe. No matter whether it's about developing a new drug, designing a new treatment path or shaping the blueprint of a brand new hospital building.
Patients should be included on the advisory board of big pharma companies, of hospitals, they should get a say in organizing medical events, and a lot more. If medical students learn that already in med school, it might get a lot easier to remember that out there, in the field.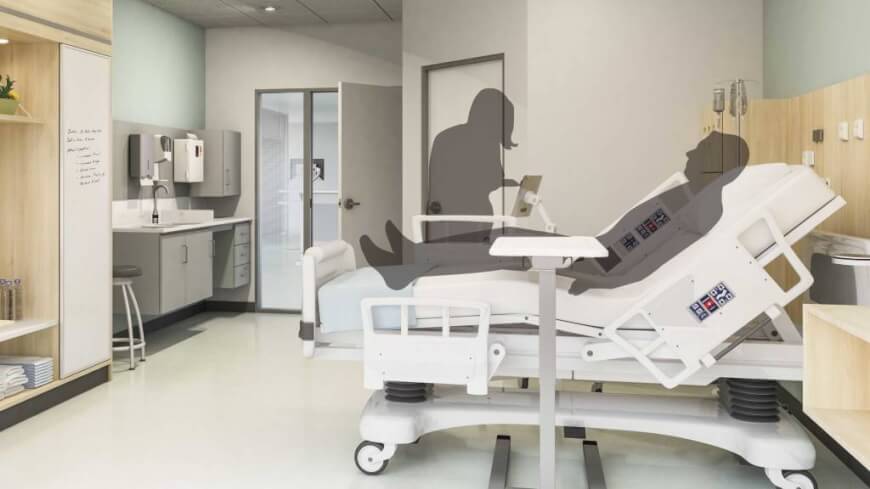 3) Allow students to work with patients in education from day one
Med students should be near "real patients" from the start of their studies and learn from their experiences. They'll be able to better empathize with their sufferings and learn their way of thinking, how they are trying to solve their own health troubles with or without technology. They should also familiarize with the latest health and fitness gadgets very early and see how trackers, wearables, and other digital health solutions change their own lives. Only if they are familiar with the most recent innovations could they help patients later.
At the Dutch Radboud University Nijmegen Medical Center, teaching already follows this principle, thus patients are within arm's reach for medical students.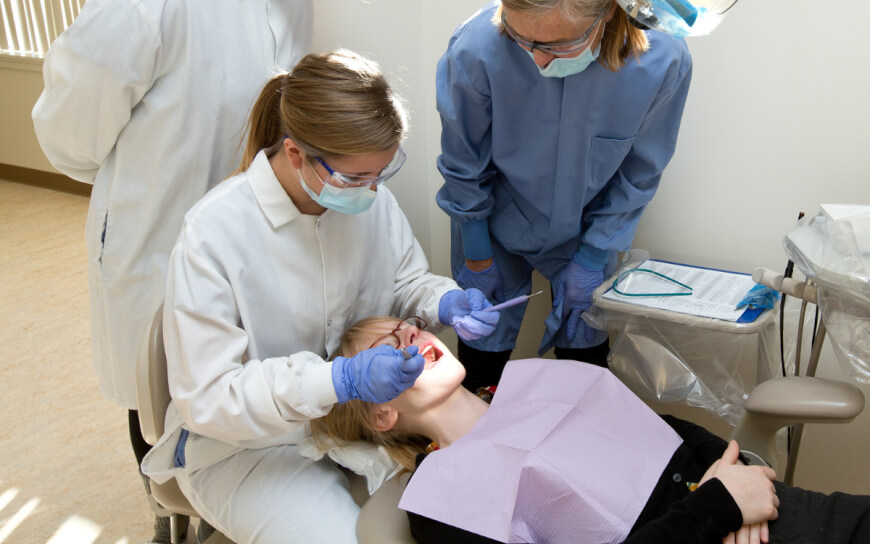 4) Involve them in design thinking through Makerspace-like workshops
Although the approach originates from design, it has already spilled over to business life – and I hope soon will be commonplace in healthcare. It is the principle of matching user's needs with what is technologically feasible and a viable business model. If a doctor has an idea how to improve a treatment method, a drug or patient management with the help of technology, they could make improvements by themselves. Students should be familiarized with the need for both taking initiatives and acting responsibly. DIY workshops, such as Makerspaces could even help students get to know how to arrive from an idea at an actual solution, how to work in teams and how to create something from scratch with tools.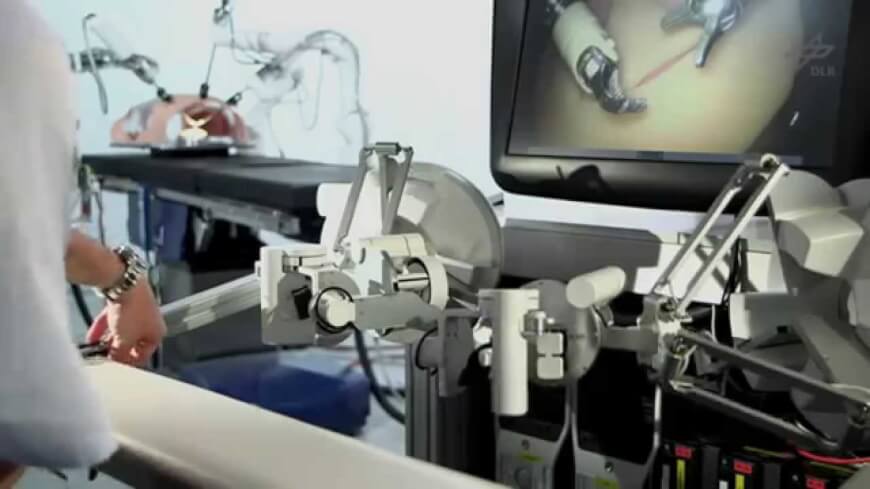 5) Let them use cutting-edge learning tools 
The repository of online learning tools is almost inexhaustible. Apps, quizzes, lectures on Youtube, TED talks – medical professors should include all available means to show students the ins and outs of our great profession. And they could already include new technologies as well.
For example, Anatomage Table is the world's first virtual dissection surface perfect for teaching anatomy effortlessly and spectacularly. The Hololens mixed reality device is also an excellent tool for studying the human body. There are already some universities which plan to introduce such new technologies: Case Western opens its new health education campus in collaboration with the Cleveland Clinic in 2019, where students won't learn anatomy from cadavers, they'll learn it from virtual reality through Hololens. I hope that more and more med schools will follow their example.
6) Bring new technologies into the classroom
It is of utmost importance to familiarize students with tools that will shape their medical practice in the coming years. Artificial intelligence, virtual and augmented reality (VR/AR), 3D printing, robotics or cheap genome sequencing will all change how we know medicine today. Moreover, the medical professional's place in the healthcare system, as well as the whole social structure of medicine, will considerably alter soon, and without preparation, newcomers will be swept away by the waves of change. That's why it's crucial for students to try out new technologies, to have their genetic tests and talk about the results, to see how 3D printing or VR/AR works.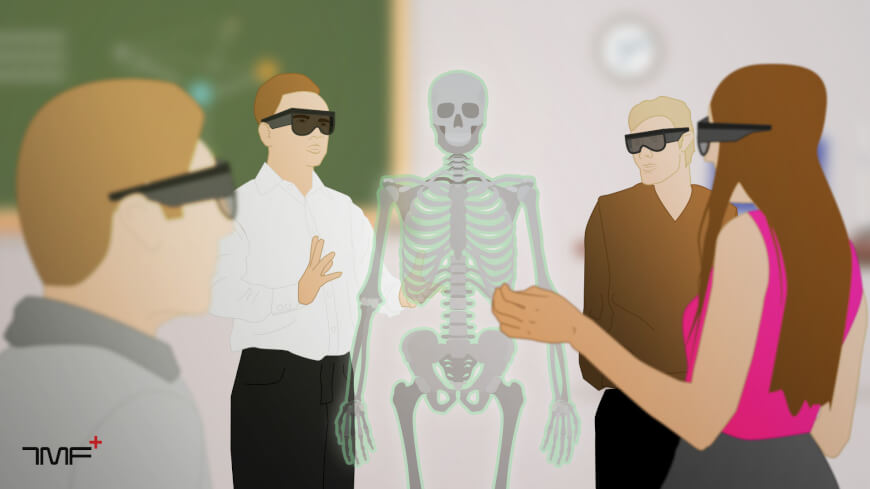 7) Make them use technologies their patients will use too
Credibility is crucial. As a doctor, you cannot say to a patient to live a healthier life if you smoke like a chimney and sit like a couch potato at home in front of the TV with snacks every night. Medical students should try health apps, fitness trackers, and wearables themselves to be able to recommend those to patients.
If they familiarize with fitness and health technology, it will also get a lot easier to understand their patients' concerns and questions about them, while they will not believe that the recommendations are only the results of pharmaceutical or other medical company sales representatives' successful sales tactics.
8) Lecturer-student is a partnership like physician-patient
As the patient-doctor relationship turns from a hierarchical, asymmetric power relationship into an equal-level partnership, the same could happen with the professor-student rapport. The professor is not the ultimate gatekeeper of definite knowledge; he is also learning from students and incorporates feedback into the curriculum. Professors should make themselves available to students for questions, recommendations and be open to constructive criticisms as well.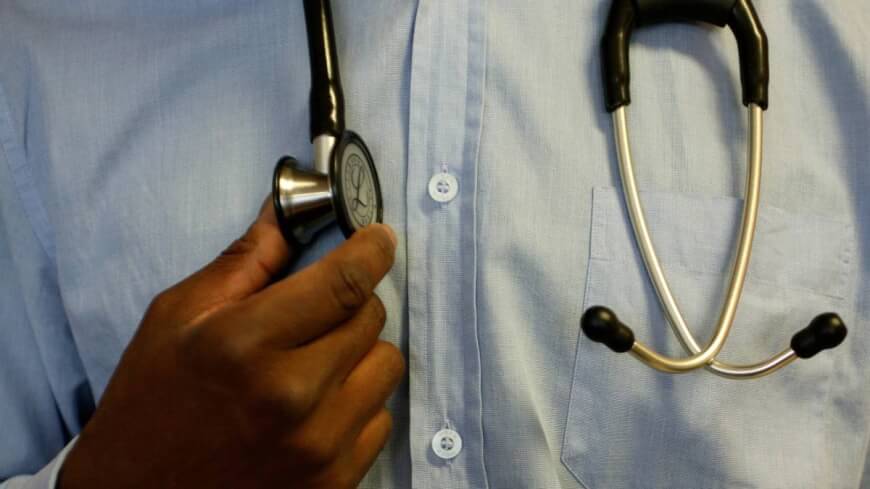 9) Gamify every process even exams
I'm not saying that memorizing information and learning from age-old pearls of wisdom are not feasible ways to get to medical knowledge. But would you not use gamification methods to make the learning process more relaxed and productive at the same time? Are we not supposed to also have some fun while studying? There are many gamification-based learning materials or knowledge testing sites already out there to break away from traditional studying and motivate more parts of our brains.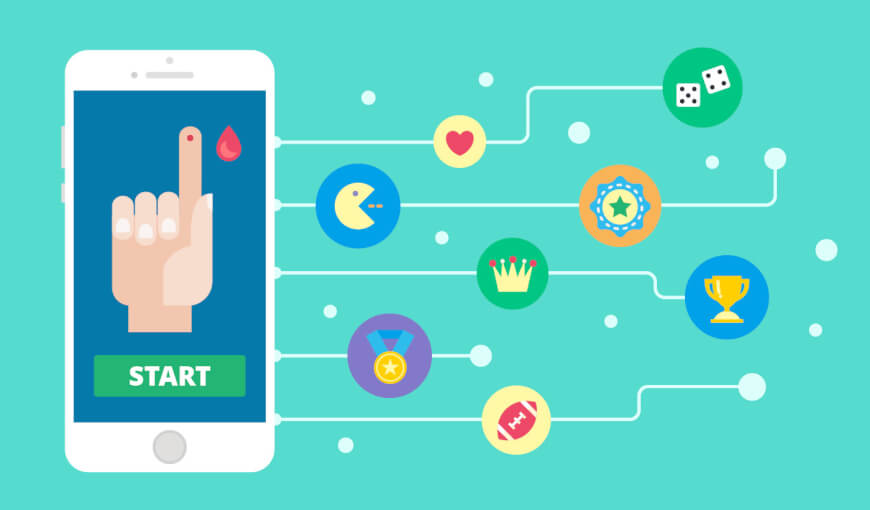 10) Allow teamwork through board games
The medical profession is based on collaboration, and students should practice it from early on in their education. Professors should bring board games into the classroom to facilitate teamwork, as well as students' focus, problem-solving or presentation skills. Every one of these abilities will become a highly valued asset later in their career. Specialized board games, such as Sepsis, Dr. Jargon or Hospital Life even help them learn the tricks of the trade more lightly.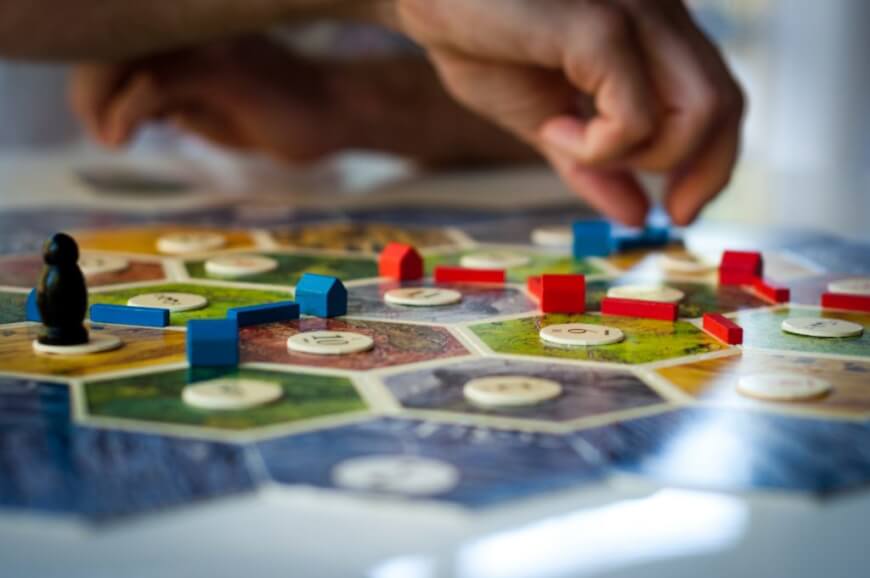 Lessons in Digital Health – An open access course for everyone
As The Medical Futurist always distills its recommendations from already tested hypotheses and real-life experiences, the above principles are already examined through a pilot course. Dr. Meskó launched "Lessons in Digital Health" at Semmelweis Medical School in the 2017 autumn semester to experience whether and how the principles we believe in, the content we consider essential and the chosen course format could reach medical students; and whether and how they would benefit from them.
It turned out to be a success: not only did the university allow the launch of the course again, but it even nodded consent for an advanced course based on Lessons in Digital Health. However, as we would like to popularize the advantages of digital health as widely as possible, The Medical Futurist created an open-access course and made the syllabus available online.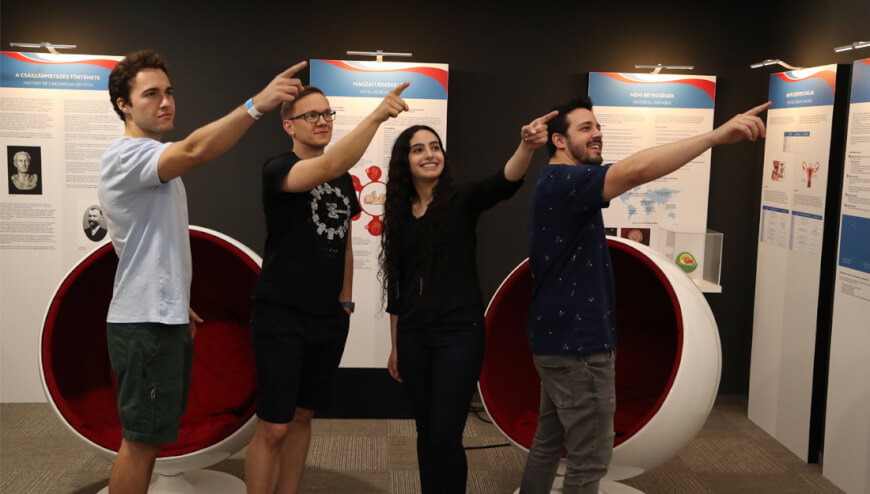 We are looking for medical professors who would like to bring the course in classroom delivery style (not in its online version) to their own universities. If you are interested or if you know anyone who might be interested, please, reach out to berci@medicalfuturist.com.
We genuinely believe that the only way to get From Chance To Choice in healthcare, if we prepare the entire medical community for the sweeping changes of the 21st century in medicine.
Subscribe To The Medical Futurist℠ Newsletter
News shaping the future of healthcare
Advice on taking charge of your health
Reviews of the latest health technology