How Do Guatemalan Midwives and Smartphones Come Together?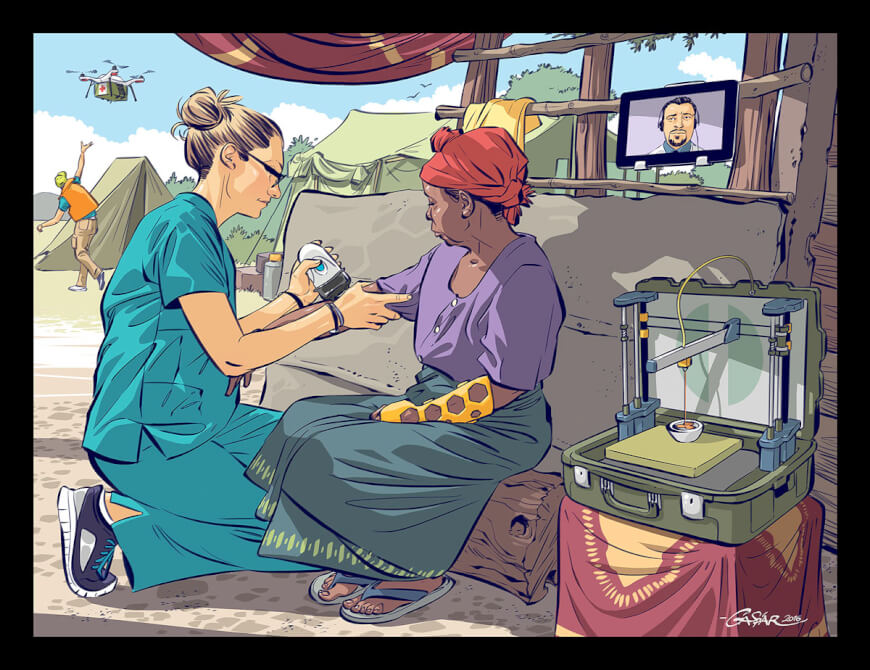 A scarcity of infrastructure, a lack of resources for healthcare development or non-existent window opportunities for talented developers cement low-resource regions in their state for decades. The Medical Futurist argues that disruptive digital health innovations as technology transfers through collaborations are the safest and fastest way out. These are cheap and creative solutions with low-key infrastructural needs embedded into the socio-economic background, just like the examples below.
Leap instead of gradual development
Technology transfer means the adaptation of best practices and technical know-how to an environment where the given technology has no roots and context. While in the original setting, the specific innovation was the result of organic development and stemmed from unique socio-economic conditions, the technology to be transferred will constitute an alien solution in the new environment. Naturally, the process has its advantages and disadvantages in the scene where the given innovation will be adopted.
It does not have to go through the experimentation, trial-and-error phase which usually follows the innovation cycle. There will be a ready-to-use technology to be adapted to the local environment. That means leaving out many stages of development and jumping from a probably underdeveloped status into futuristic, high-tech scenarios. On the other hand, it will be entirely alien to the receiving socio-economic conditions, and its rejection is more likely if there's no guidance to it. Thus, it has to be embedded into communities through up-skilling and partnerships.
Keeping the challenges of technology transfer in mind, The Medical Futurist argues that in the area of healthcare, many low-resource regions are stuck in the state of poor infrastructure, lack of financial or human resources and opportunities, but high-tech solutions with minimal infrastructural and learning needs could achieve positive and lasting change. The following examples prove our point.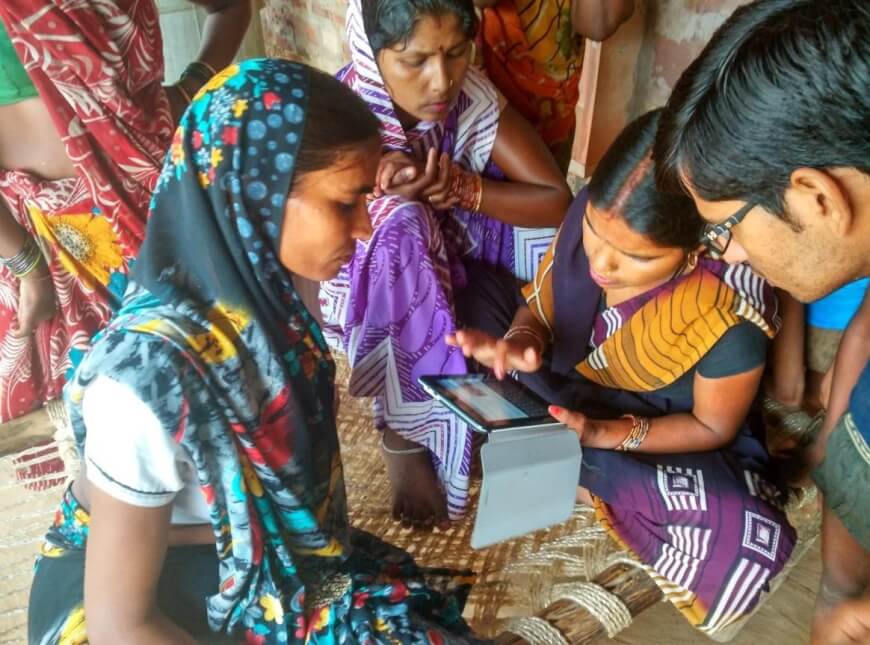 1) Supporting midwives in Guatemala via smartphones
Guatemala has one of the worst maternal mortality ratios in the world. According to a study of the US Population Reference Bureau, in 2000, two women died from pregnancy-related causes every day in this Central American nation of 12 million people, where the total fertility rate is estimated at roughly five children per woman.
As the mobile phone penetration is over 100 percent, researchers proposed a smartphone-based system including peripheral sensors, such as a handheld Doppler for supporting illiterate birth attendants, e.g. by the identification of fetal compromise, to address the lack of decision support in rural Guatemala. The scheme uses pictograms, audio guidance, local and cloud processing, SMS alerts and voice calling.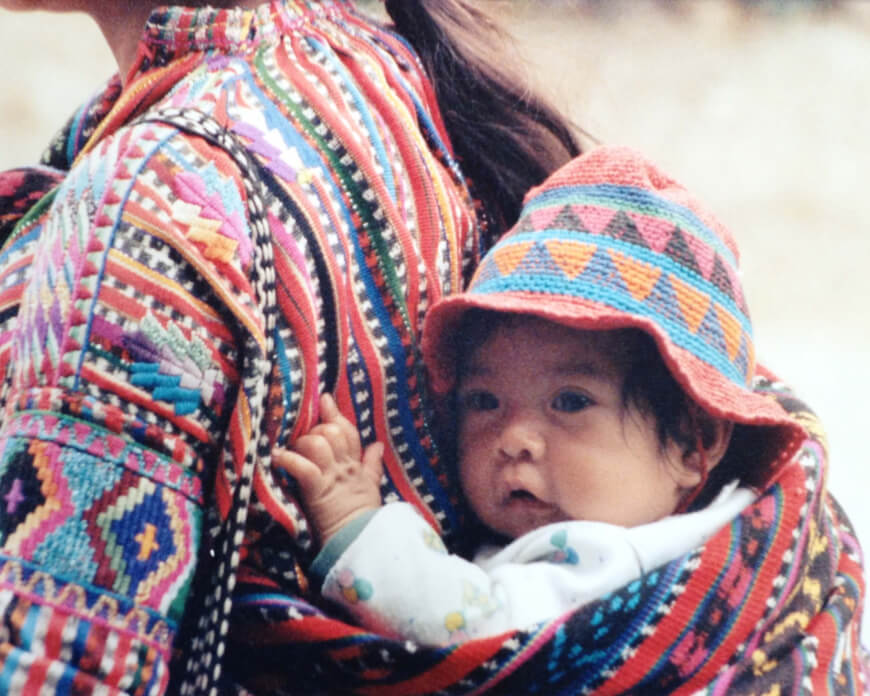 2) The Inuit community using telemedicine
Telehealth platforms allow people living in remote areas to still get proper care and only visit the GP if absolutely necessary. Moreover, medical professionals in rural towns and remote areas can have access to specialty services, and patients can be treated in their own communities. It's a win-win scenario.
Ole Eichhorn, CTO of a Californian telehealth company, InTouch Health told The Medical Futurist that they have a physician group serving Inuit populations living in the Arctic. Many of these people live in cities which are entirely inaccessible except via dog sleds and seaplanes landing on ice. Bringing emergency medical expertise to these communities via telemedicine has been life-changing, and without exception, they have embraced it.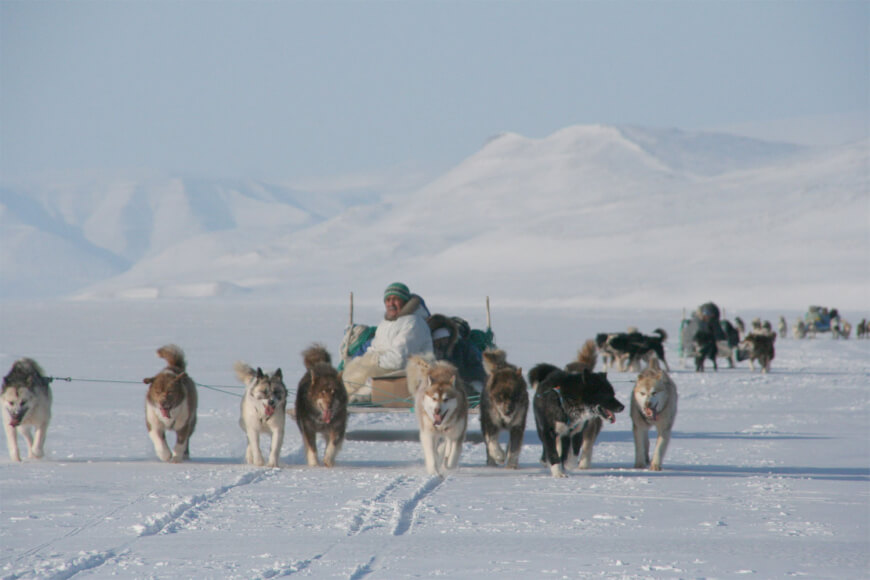 3) Mobil phone-based program for prenatal care in Nepal
Nepal's Health Ministry has been supporting mobile phone-based health interventions as similarly to Guatemala, the mobile phone ownership rate in the country is skyrocketing. Kathmandu indicated its support for Medic Mobile, a digital health decision support provider, to scale up its feature-phone-based program to the already running female community health volunteer framework to better address both prenatal care and maternal health.
The project was launched last year with a mobile application and SMS services, and they aim to track pregnant mothers and to assist them in their regular antenatal visits.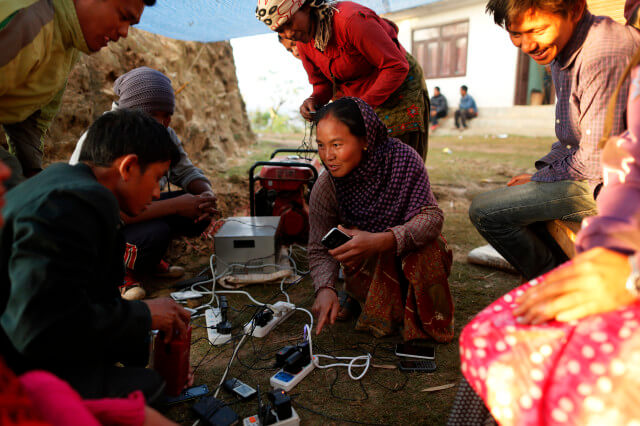 4) Making prosthetic limbs for amputees in Haiti with 3D printing
Haiti has an unusually large number of amputees as a result of the 2010 earthquake, which killed more than 200,000 people and caused injuries that required amputations in other 4,000 cases. In addition, the Central-American country completely lacks the infrastructure for providing the appropriate services alongside with the necessary prosthetic devices.
A non-profit organization, LimbForge, wants to change the situation: it is training humanitarian NGOs and local clinicians to create affordable and culturally-appropriate prosthetics using a 3D printer. The prosthetics are produced from flexible plastic, which takes 16 to 20 hours to print and cost somewhere between $8 to $14 for the raw materials.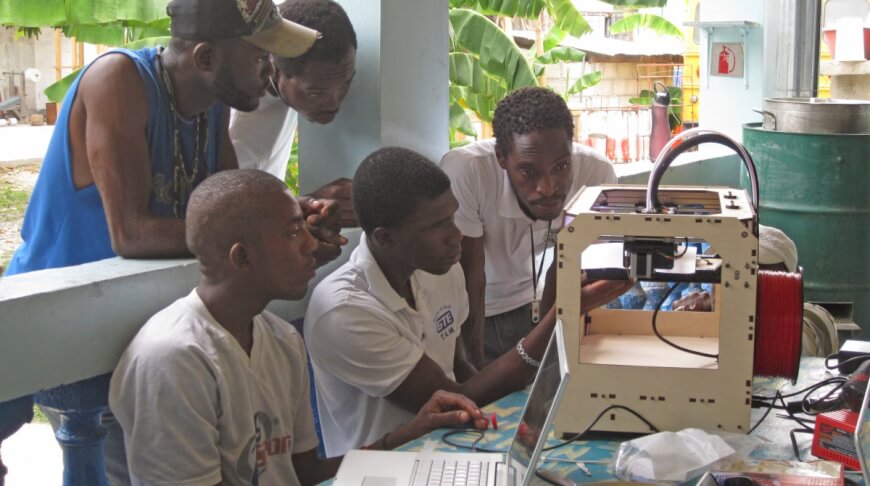 5) India is developing its medical drone delivery system
Medical drones are excellent solutions for delivering medication, blood or first aid kits in regions where there are no roads for emergency services to drive through to patients or the normal way of transport would take too long.
In 2016, the Rwandan government teamed up with Zipline, a medical drone manufacturing company to deliver medical supplies to five of its hospitals, and they are constantly expanding their services. In July 2018, newspapers reported that the Indian Institute of Public Health – Hyderabad (IIPH-H) is developing a drone delivery system for medicines with a temperature-controlled payload box, which would surmount terrain hurdles and cut delivery time. The IIPH-H has partnered with the Johns Hopkins University, the Silicon Valley-based drone startup Dronadu, as well as Michigan-based drone manufacturer Vayu to deliver its promises.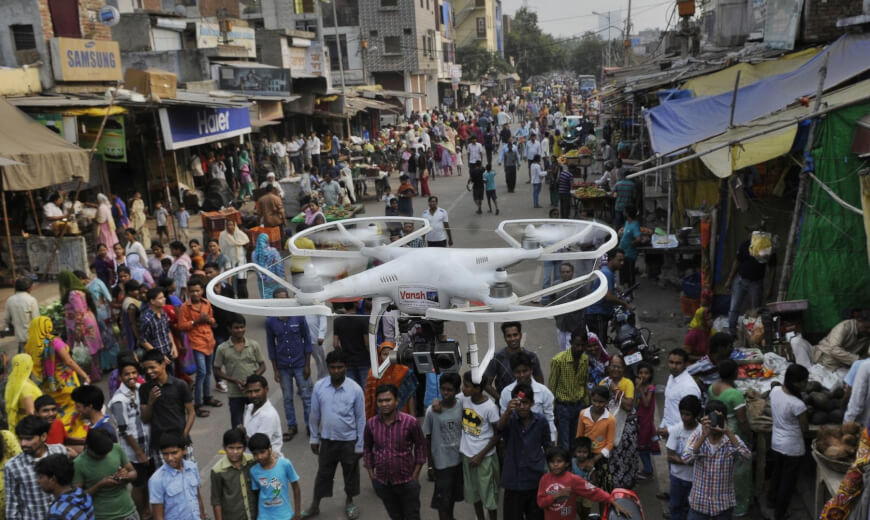 As the above examples show, in many cases, digital health innovations are implemented in partnership with the local government – to adjust the technology to the environment adequately. Moreover, as these disruptive or frugal innovations are way faster and more efficient than the methods applied before – or the local conditions in general, it is better if policy-makers or NGOs in partnership with digital health companies help populations understand their application. This seems to be a valid way to improve healthcare systems in low-resource regions.
Subscribe To The Medical Futurist℠ Newsletter
News shaping the future of healthcare
Advice on taking charge of your health
Reviews of the latest health technology