Digital Health Trackers Are Changing The Experience of Pregnancy and Motherhood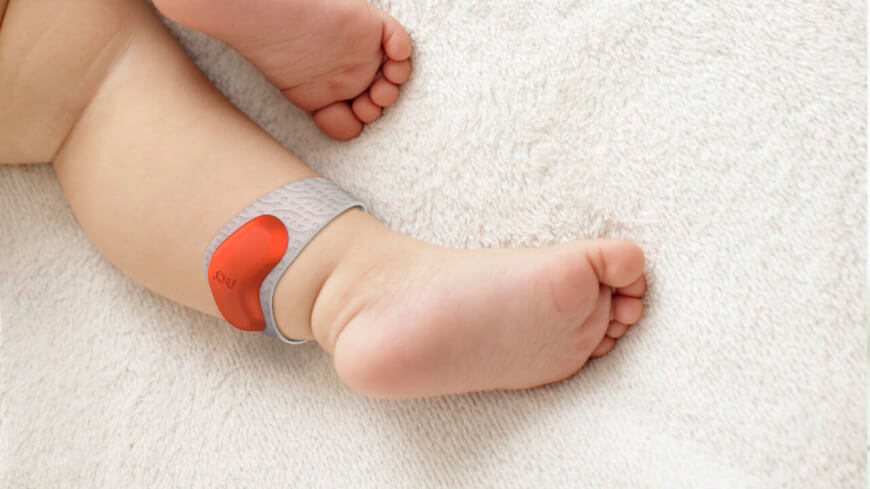 As pregnancy and birth is a sensitive period for both the baby and the mother, it is crucial to monitor their health closely. It comes as no surprise that the market of sensors and health trackers for pregnancy and early motherhood is flourishing. In order to help expecting mothers navigate in the jungle of wearables, I listed the most useful pregnancy trackers and high-tech gadgets on offer. Check it out!
Expecting a baby is full of joyful, as well as irritable moments, but what most wannabe parents want in the first place is to reach that state of mind where they can let their concerns go; where they can feel secure that their child is going to be healthy and everything is going to be alright during and after the pregnancy. While in most cases the gynecologist and a health visitor monitors the process constantly, in the era of patient empowerment digital health technologies also aim to offer this comfort.
Wearables during pregnancy
There is a wide range of products on the healthcare wearable market from the first days of pregnancy until labor. You can even get a clearer picture about your or your partners fertility issues through a wide range of apps, body thermometer or a sperm analyzing smartphone add-on. But if you are already after successful conception, the real journey begins.
1) MyHealth Bee for finding the right pregnancy tracker for you
It offers a whole range of devices categorizes by trimesters for wannabe supermoms and superdads; who want to keep pace with the latest digital health innovations helping parents. The creators of the website have built a comprehensive product database covering 60+ health and wellness conditions, ranging from fertility tracking, pregnancy monitoring, to newborn care and early child development.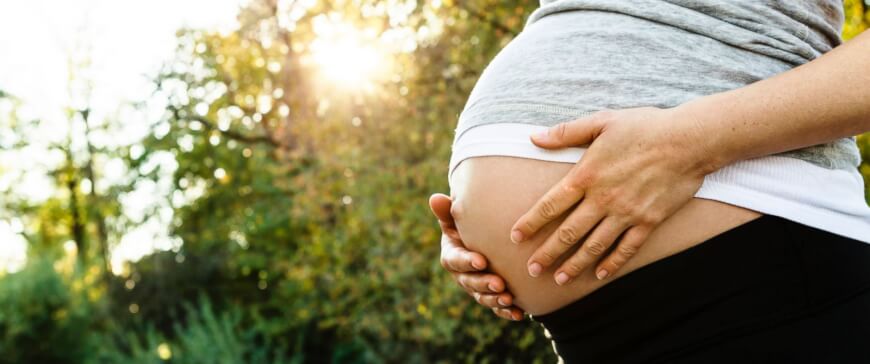 2) Reliefband against morning sickness
The wrist-worn wearable offers drug-free relief from nausea and vomiting associated not only with morning sickness, but also when travelling by various vehicles, when using virtual reality devices or when riding a roller coaster. I would never do the latter, but if you only gave a pass to it because you were afraid of the nausea, now you can comfortably do it. For expectant mothers, Reliefband could mean easier mornings and less bothersome issues connected to pregnancy. The FDA cleared wearable uses clinically proven technology called neuromodulation to treat morning sickness efficiently. The technology was developed for use in hospitals and uses the body's own natural neural pathways to "turn off" nausea.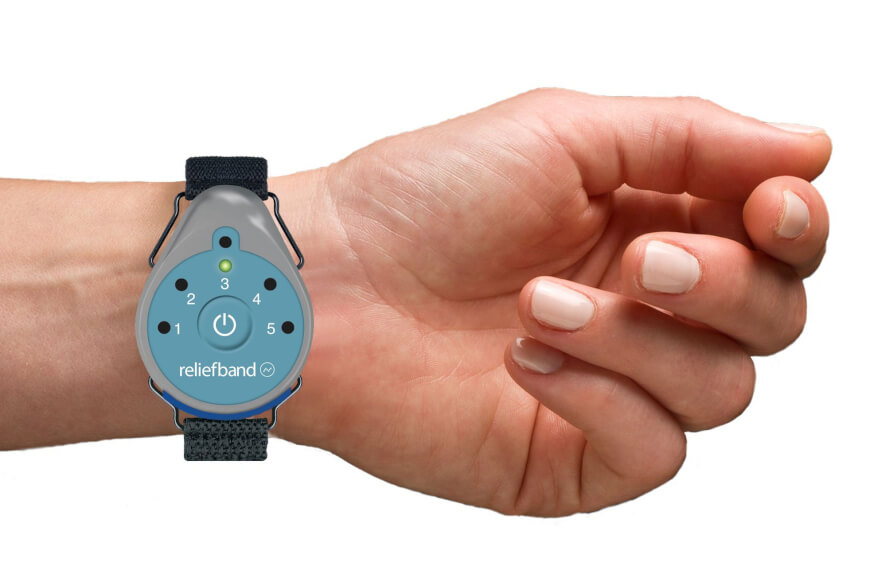 3) Bloomlife for measuring contractions
The start-up developed a "pregnancy wearable", a patch with a small device that sticks to the baby bump and measures contractions by reading the electrical activity of uterine muscle. It sends the information to your smart phone and lets you read and interpret the data. This way, you can make a difference between false alarms such as Braxton Hicks contractions and the real thing. Also, one of Bloomlife's most awesome idea is that you do not need to buy the wearable. Since it is useful for you only for a limited time, the company is leasing the product instead of selling it. Great marketing, guys!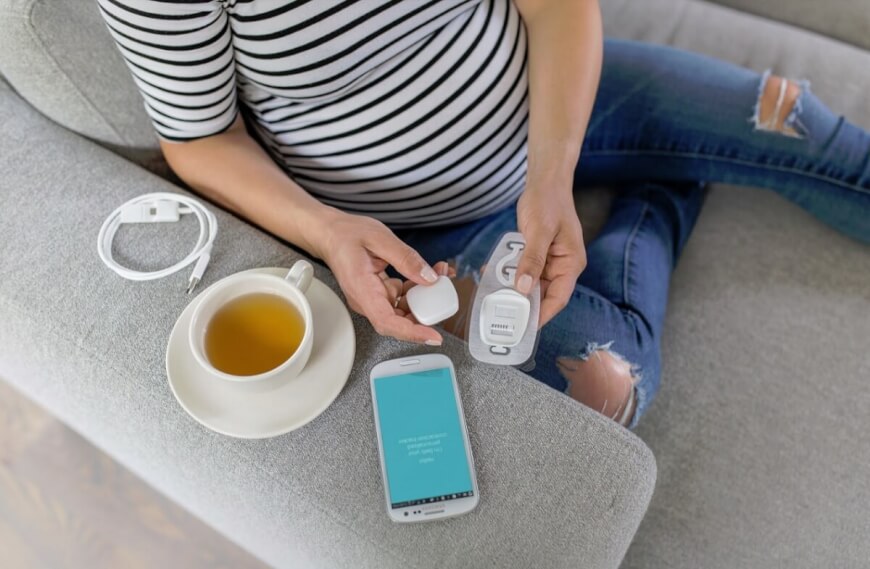 4) Wearables for delivering sound to the unborn baby
Some researchers are saying that music heard in the womb has all kinds of positive effects on the baby. While research in this area is in its infancy, and positive effects have not yet been proven irrefutably; babies are said to produce a more balanced sleeping pattern with the help of music. Alexandra Lamont from the Music Research Group at the University of Leicester in a segment of the BBC's "Child Of Our Time Today said that "We know that the fetus in the womb is able to hear fully only 20 weeks after conception. Now we have discovered that babies can remember and prefer music that they heard before they were born over 12 months later."
Some state that babies who hear the same music that was played while in the womb fall asleep faster and sleep longer than babies who did not hear music. Playing the same music after birth can help establish a better sleeping pattern for baby, which in turn lets parents get more sleep.
Currently, there are various gadgets and devices to play music safely to the unborn child. Ritmo Pregnancy provides expectant families with a simple way to safely and effectively deliver sounds. Oren Oz, a father-of-two invented the Ritmo system, after his wife had struggled to play music to her unborn child during her second pregnancy.
Sound Beginnings' high quality speakers are designed to keep the volume to a level that is safe for baby. Lullabelly is a prenatal music belt that can be used whether the expectant mother is on the go or just relaxing at home. It has a patented hands-free design and is easy to use and safe for the baby. Bellybuds are also used to deliver special music to the fetus through the belly belt with high quality speakers. I would only advise parents not to expose the fetus to too much music or too loud sounds, here as in so many areas of life, temperance is key.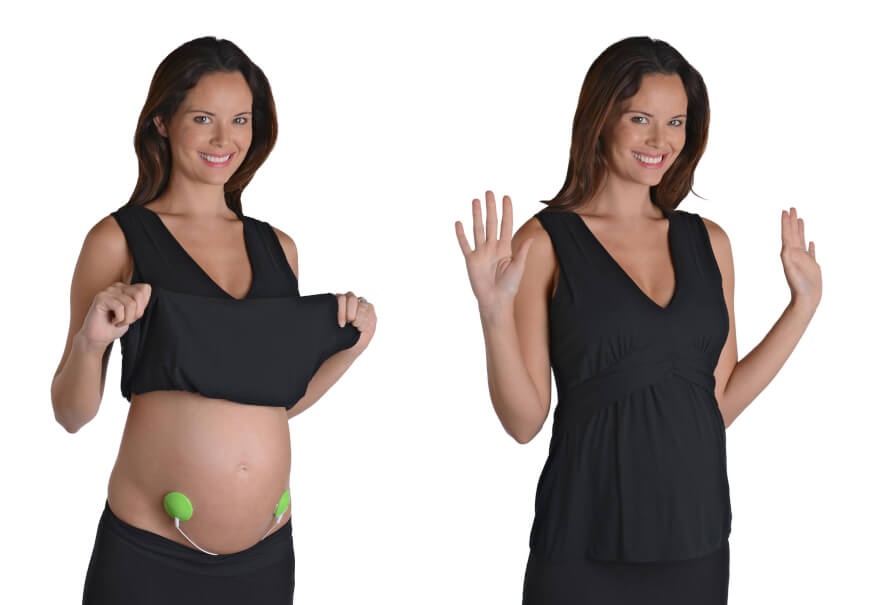 Guardians, baby monitors, scales and newborn trackers
Congratulations, you have a baby now! As the challenges of pregnancy are over, life with the sweet offspring begins with its ups and downs. The first weeks are the most difficult for both baby and mother, but if you survive the critical nights-without-sleepy days, it gradually gets better and better. And luckily, there are more and more healthcare trackers and wearables on the market in order to help new parents to handle the first period better and easier.
1) BleepBleeps, the cutest guardians of your loved ones
The start-up offers supercute small gadgets with alliterating names for tech-savvy parents. You can buy a Sammy Screamer to always know where your stuff is, a Suzy Snooze baby monitor to help get your little baby fall asleep, or another designer device for ovulation testing, a motion alarm, an ultrasound scanner, and even a digital thermometer to use at home.
2) iBabyGuard, the smart baby sleep monitor
A Singaporean start-up developed the iBabyGuard baby sleep monitor, which is able to send live alerts to your smart phone if your baby is not breathing for over 15 seconds. For two consecutive years, the innovation won the Hong Kong Toys & Baby Products Award Best Of Fair, Nursery Electrical Appliances. It was tested and validated in Singapore's largest baby hospital. It is a unique device as it effectively monitors a baby's breath count and new mothers do not have to worry anymore whether their child is breathing.
No matter, whether you choose the traditional teddy bear, the tall giraffe or the brave lion, they all have the same mission – to monitor the healthy development of your small child. All three smart toys are equipped with biosensors. If your little one touches the paw of the guardian animals, the medical data is seamlessly transferred to a connecting device; and thus you do not have to suspend the playtime of your child for some annoying measurement. Teddy is able to measure body and ambient temperature, the tall giraffe is there to monitor activity level and measure body posture, while the brave lion provides heart data and information about the blood oxygen saturation. I hope they will be soon in every children's room!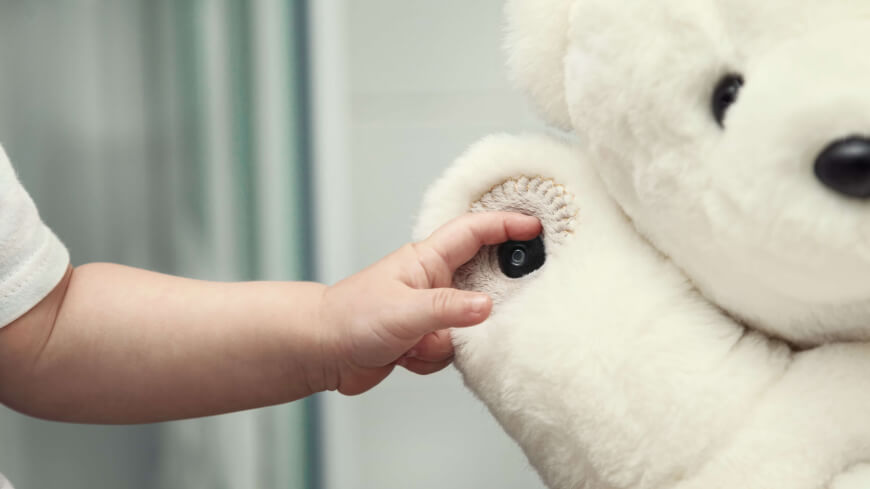 4) TempTraq for monitoring temperature easily
With a small child, monitoring temperature is tricky: there are always some movements and the involvement of plush animals or bodily fluids. Now, the struggle is over. TempTraq offers a patch-like smart device, which monitors body temperature 24/7. It continuously senses, records, and sends temperature data to mobile devices. So, caregivers can keep track without unnecessarily disturbing the child. It is amazing due to its double effect: it will calm the mom down, while letting the baby sleep.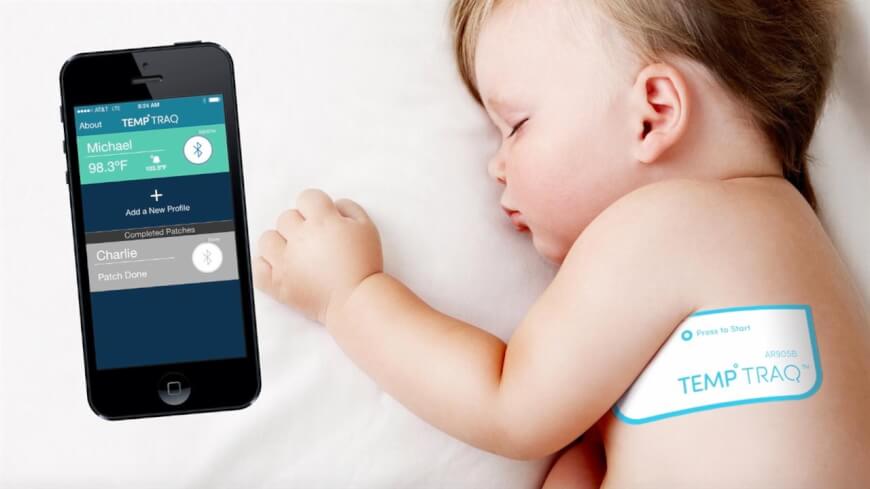 5) Owlet Care, the smart socks as guardians
Aren't baby socks the cutest creatures of all times? Now, they are not only sweet, but also smart. Owlet Care offers the Smart Sock 2 using pulse oximetry to measure your baby's heart rate and oxygens levels while they sleep. Using the app, you can view your baby's heart rate and oxygen levels in real-time. These tiny wearables empower parents  with pulse oximetry technology that is used in hospitals around the world; and offer them good night sleeps coupled with a peaceful state of mind.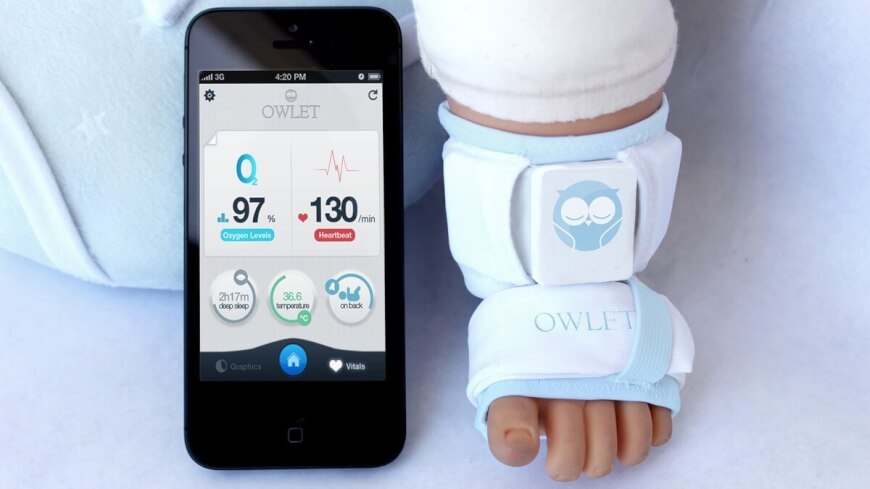 6) Sproutling, predicting the wake-up time of babies
Sproutling is designed for babies six months and up. A soft (washable and waterproof) band fits around the baby's ankle monitoring their heart rate, temperature, movement and noise. Sproutling alerts parents when babies wake up or have a fever; and uses statistical models to create predictions for when the baby will wake up, or what conditions create the best sleeping environment. The idea for the device came from two dads struggling with early-on parenting, Chris Bruce and Matthew Spolin. Currently, the start-up belongs to Mattel.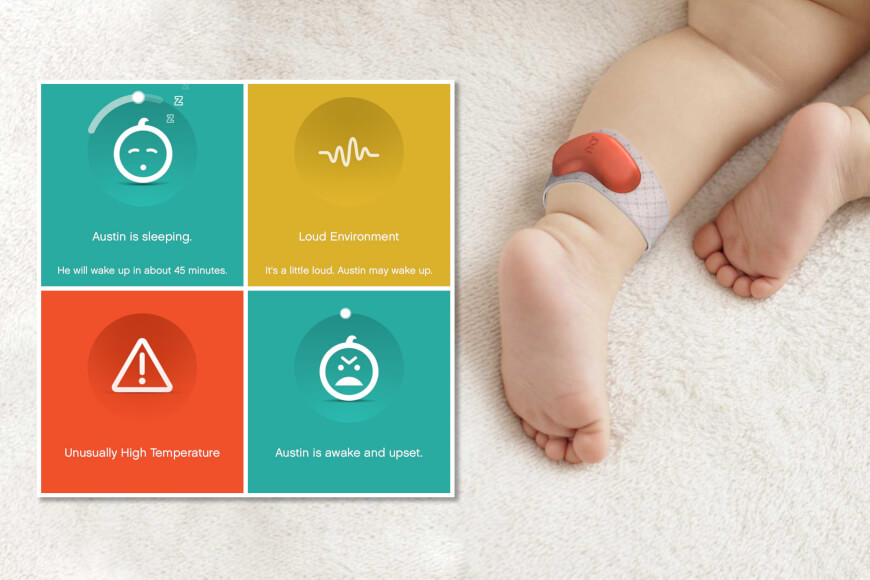 7) Pixie Scientific, the world's first smart diaper
Yes-yes, I did not see that coming either. But now the smart home got even more smarter with the affordable and disposable diaper that will let mothers and even pediatricians monitor the child's health. Each smart diaper has a QR code on the rear, surrounded an array of urine test strips which draw their samples from the diaper's absorbent area. Every time baby relieves herself, the test strips will trigger, and modify the matrix of color around the QR code. Constant monitoring could reveal early signs of urinary tract infection, prolonged dehydration or developing kidney problems.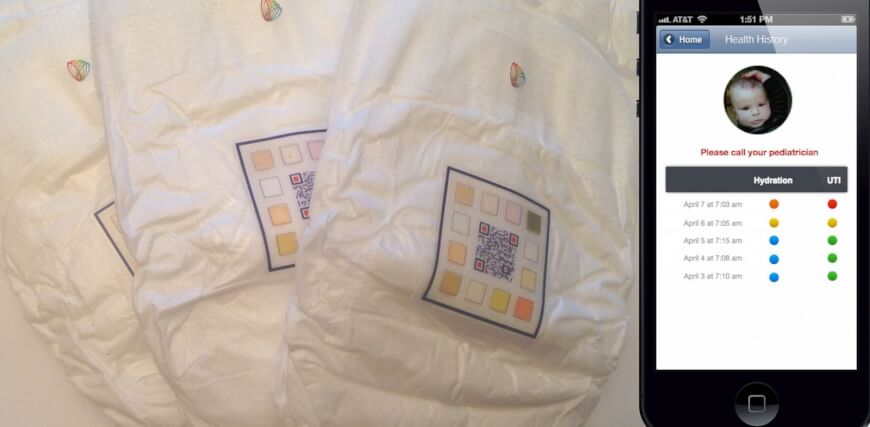 8) The Qardio and Whithings smart scales
Scales are essential in both monitoring the health of pregnant mothers as well as the development of newborn babies. Two great digital health companies offer their innovations to help new families. The award winning wireless  Qardio smart scale and full body composition analyzer, which changed the numbers on the scale to smiles in order not to cause any distress to expectant mothers (or anyone else with weight problems I suppose); and the smart body analyzer from Withings possessing similar features. It measures your weight, your body composition as well as your heart rate instantly and transfers the results to your smartphone.
This is my list of top trackers for pregnancy and early motherhood, but please share with me on Facebook or Twitter if you come across any other great innovations in the field.
[subscribe image="false" type="article-horizontal"]Subscribe to
The Medical Futurist℠ Newsletter
News shaping the future of healthcare
Advice on taking charge of your health
Reviews of the latest health technology
[/subscribe]