The Greatest and Weirdest Digital Health Innovations at CES 2018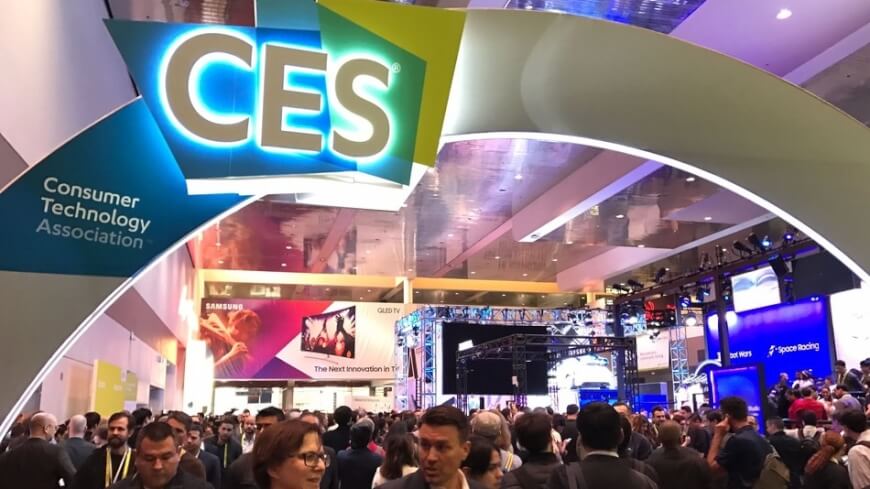 With more than a hundred exhibitors, countless new ideas and exciting innovations digital health truly conquered Las Vegas and CES 2018. Just as last year, we decided to show you the most and least impressive healthcare-related gadgets, sensors, trackers, and more importantly, the discernible trends.
2018 – The year when digital health arrived at CES
Would you like to play ping-pong with a robot? Do you want to try an air taxi? If you responded to both questions with "hell yes!" (how else, really), then your place is in the venues hosting CES. Innovators and tech fanatics flock to Las Vegas every January to kick-off the year with the smartest cars, the fastest hard drives, the thinnest TVs and the weirdest gadgets in the most unexpected market niches. However, in the jungle of almost 4,000 exhibitors, more than 170,000 participants, there were some palpable trends regarding digital health.
Digital health technology flooded CES 2018. There were so many healthcare-related gadgets as never ever before, even if we look at last years' digital health technologies at CES combined.
Giant tech companies want to jump on board the digital health train. Samsung, Nokia, Apple, Philips, all these companies have rumored it for a while that they want to enter the health market; but at CES 2018, they actually brought forward their products related to health and well-being.
Niche products are much more common. As the digital health and fitness/wellness market becomes satiated, start-ups and innovators turn to market niches, thus there are more and more fertility trackers, disease-specific sensors and wearables for one-off tasks.
Very few intrinsically disruptive innovations. For me, disruptive means technologically relevant innovations serving a valid clinical or medical purpose in a niche market for a fair price.
Patients will be the point of care. CES 2018 strengthened my expectation that medicine will get to the closest proximity of patients very soon. Healthcare gadgets, sensors, trackers for homes and cars outnumbered any other health technologies this year. Only beauty care could compete with them.
However, no matter what the big picture looks like, some truly inspiring and forward-looking innovations, as well as some awfully ill-fated technologies, always stand out of the crowd, so let me show you my list from the very best until the most awkward health tech innovation from this year's CES.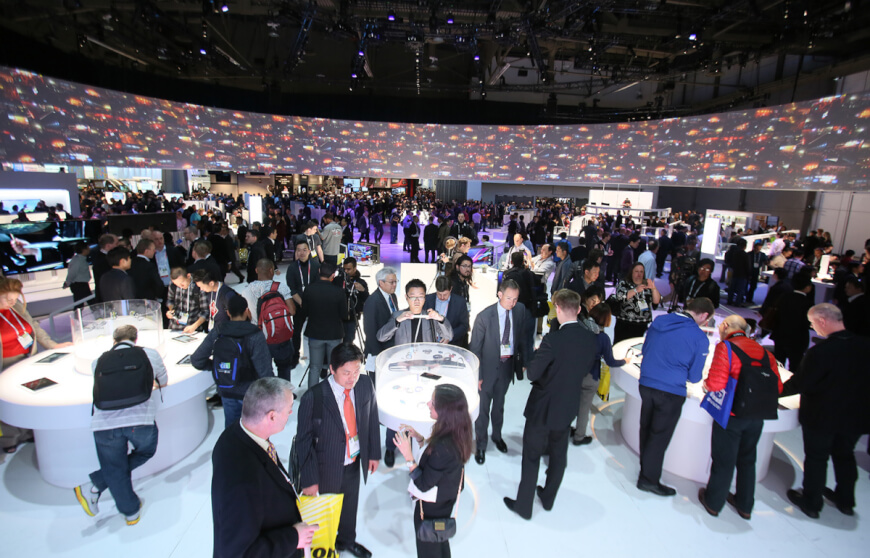 The most impressive innovations at CES 2018!
1) Omron's blood pressure smartwatch
Not only has Japanese tech company, Omron displayed its artificial intelligence-based table-tennis robot, Forpheus, at CES, it also introduced an amazing innovation in healthcare. The realization of the Omron Heartguide blood pressure smartwatch would actually mean the end of the outdated blood pressure cuffs and traditional measurement. That would be huge!
Although it's still undergoing clinical tests and should be submitted to the FDA later this year, the Heartguide holds great promise. The extra-strong band of the smartwatch allows users to take a medical-grade measurement, which syncs with Omron's phone app. It could also be programmed to take night readings to test for hypertension and risk of stroke while sleeping. It could be a game changer.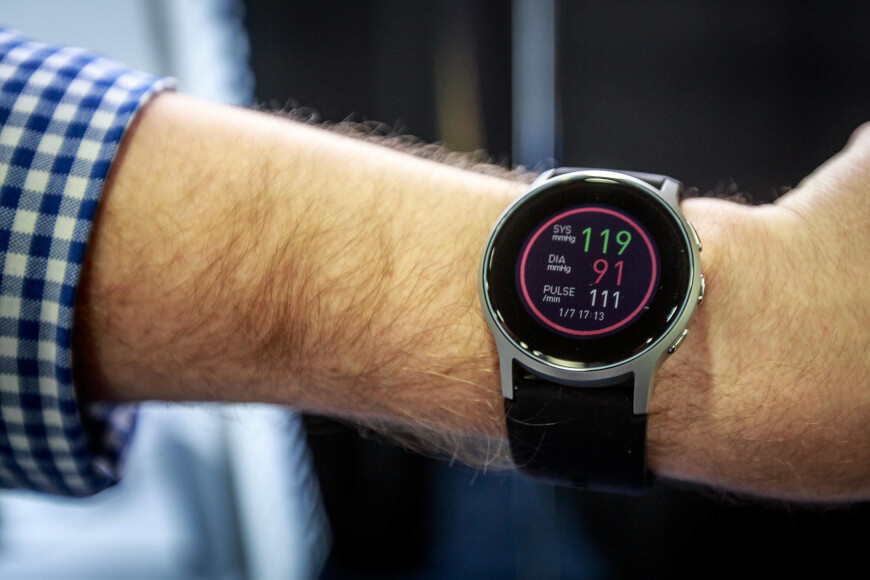 2) Nokia Sleep
The Finnish tech giant introduced its latest sleep monitor under the mattress, Nokia Sleep, at CES. However, it goes way beyond the "traditional" sleep trackers as it is also able to turn off the lights and lower the temperature in the room in order for you to fall asleep easier. Nokia Sleep is also supposed to perform all the tasks of a good sleep monitor: tracks sleep patterns, sleep duration or the quality of your bedtime.
The idea might have something to do with the fact that Withings, which Nokia bought in 2016, produced a very similar gadget called Aura. Anyhow, I would be eager to test it!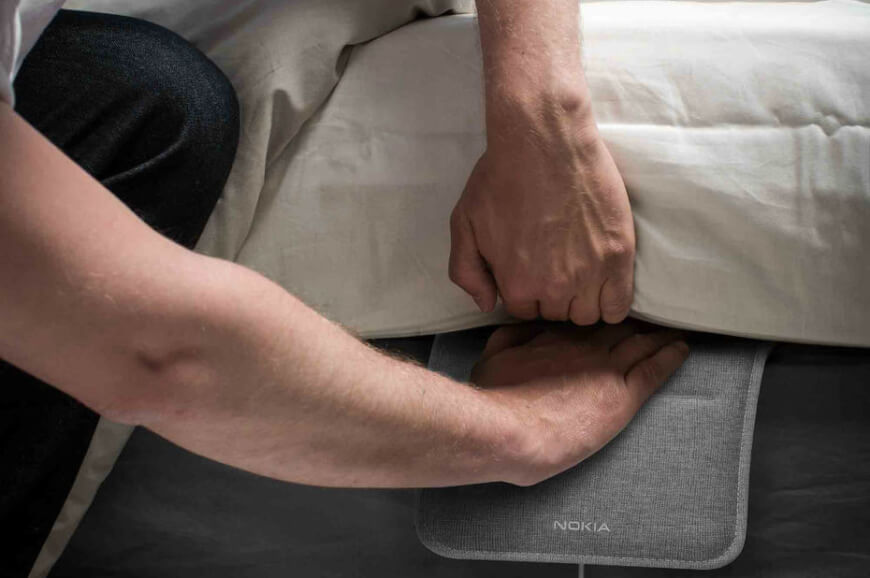 3) Colgate's smart toothbrush
Smart toothbrushes have already started to fill our bathrooms. The Kolibree smart electric toothbrush makes sure you are brushing your teeth the right way through its app and offers kids fun games to keep up the good habit of regularly cleaning their teeth. In June 2016, Philips launched a Bluetooth-connected toothbrush, combining a variety of sensors in the handle to track in real time how you're brushing your teeth.
Now, the toothpaste king, Colgate goes a step further. Its app-enabled electronic toothbrush has an artificial intelligence support to make the most out of oral hygiene. The more the toothbrush is used, the more the AI learns and will adapt to each user, adjusting to their own habits and providing improved brushing tips.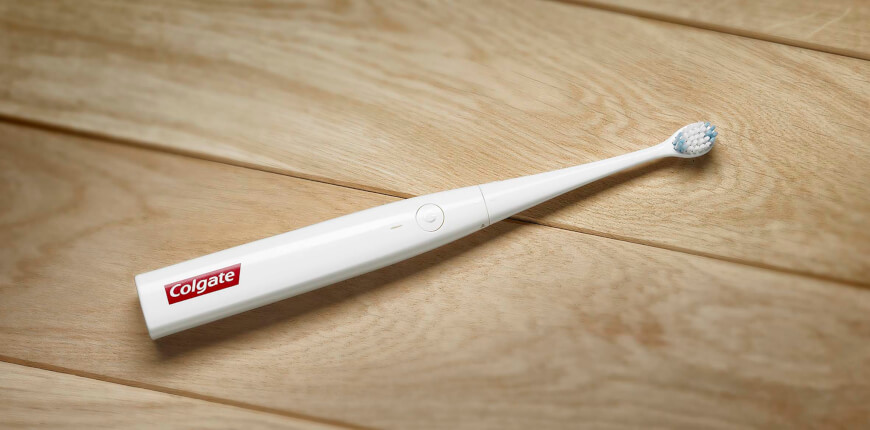 4) Oticon's HearingFitness app for its hearing aids
Oticon, a giant hearing solutions manufacturer introduced various novelties at CES 2018, such as its rechargeable Opn hearing aid and the Dynamo for severe to profound hearing loss.
The company also unveiled its award-winning app HearingFitness that is designed to measure the impact of someone's hearing on their health. The app recently won a CES Innovation Award in the software and mobile apps category. HealthFitness gives advice and encouragement to help users hear better and stay healthy.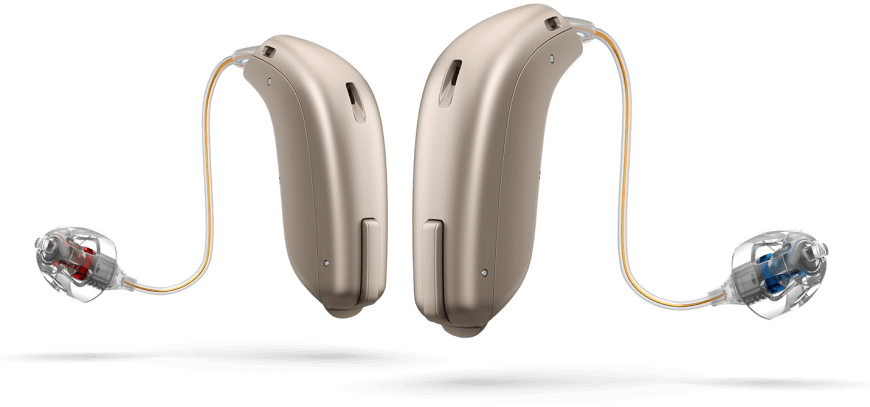 5) Simforhealth's collaborative medical training in VR
One step further towards teaching medical students through virtual reality. French health tech company, SimforHealth specializing in VR medical training solutions demonstrated its latest medical training software at CES 2018. The innovation has the amazing capacity to allow the collaboration of at least two persons – student and teacher – in an immersive VR simulation. One user could step into the shoes of an intern in medicine at the University of Stanford and, working together with the instructor, has to prepare for placement of a stent. From the anesthesia to the operation, all steps are guided by ultrasound. How great does this sound?
Interesting digital health ideas to consider at CES 2018
1) Neutrogena's skin scanner
Gadgets for analyzing your skin are present on the beauty market for some time already, S-Skin introduced its microneedle patch and portable device at last year's CES. What makes Neutrogena's SkinScanner unique is that it attaches to your smartphone. The device takes a magnified image of your skin and measures the moisture content. An AI-enabled app called Skin 360 then analyzes the data and gives your skin a 0 to 100 rating and shows how it's improving over time. You'll see pores and wrinkles, all the details of your skin in a high-resolution image. That could be useful to a certain extent, but also lets women obsess about their looks, which might not be that healthy.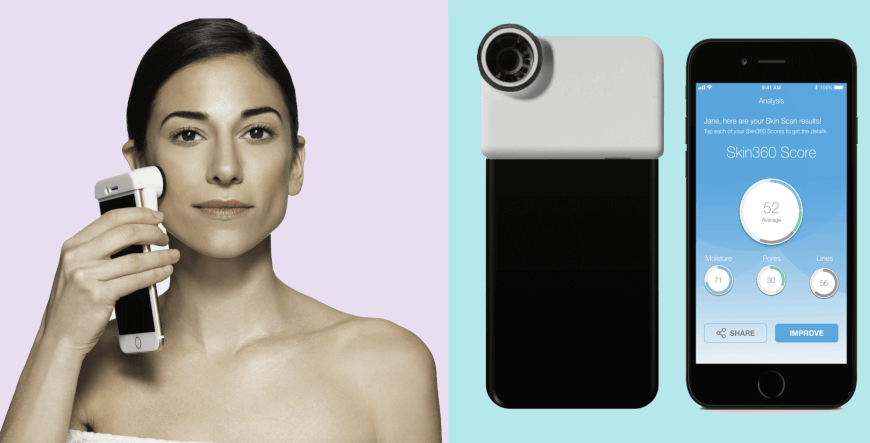 2) RightEye's EyeQ tests
Did you know that you can assess your brain-health from your eye movement? And what about the assessment of a series of conditions, your reading, and sports vision? RightEye, developer of eye-tracking tests and therapies unveiled its latest eye-testing package called EyeQ this week in Las Vegas.
EyeQ gives people a closer look at their health using quick, computer game-style vision tests on an eye-tracking computer. The tests, which only take a few minutes, generate an instant EyeQ Report that provides results in an easy-to-understand format to support discussion with doctors on diagnosis and recommended therapies.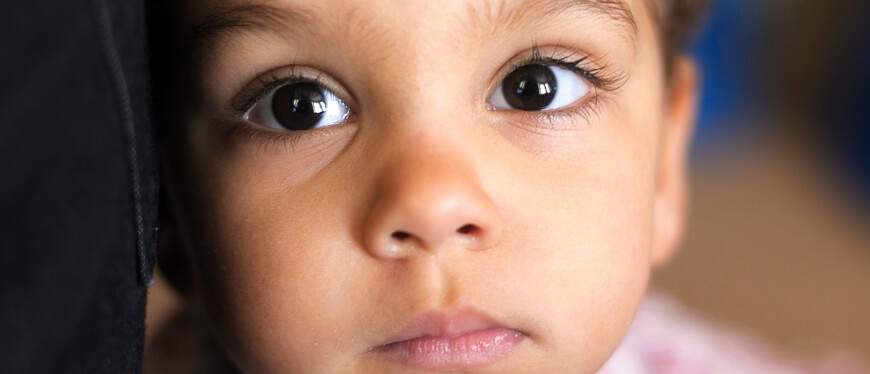 3) Me.Mum's fertility test
A small Croatian start-up, a mom and dad trying to have a baby developed the smartphone accessory called me.mum able to detect whether a woman is fertile based on a small saliva sample. The camera attachment can detect mold-like particles in the saliva that signals when she is at her most fertile. The small, elegant and simple device makes it easy for women to test their fertility anytime anywhere. I hope that we can test the attachment within The Medical Futurist team soon!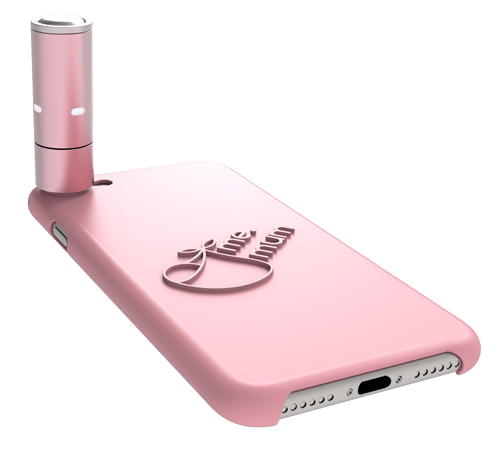 4) Willow's portable breast pump
Breast pumps allow moms to collect breast milk when they're separated from their babies, and help them keep up their milk supply during breastfeeding. However, they are usually too large and inconvenient to carry around, they have many parts to be sterilized, etc. Now, Willow wants to change that with its smart portable breast pump. You don't need external tubes, cords or bottles – moreover, you do not need to schedule extra time for pumping. It's quiet and on the connected app, you see all the relevant information you need.
Willow won an award for its device at CES in 2017, since when the pump has been available to buy as a beta trial, but it is now launching onto the market. I hope that it will make many moms' life easier!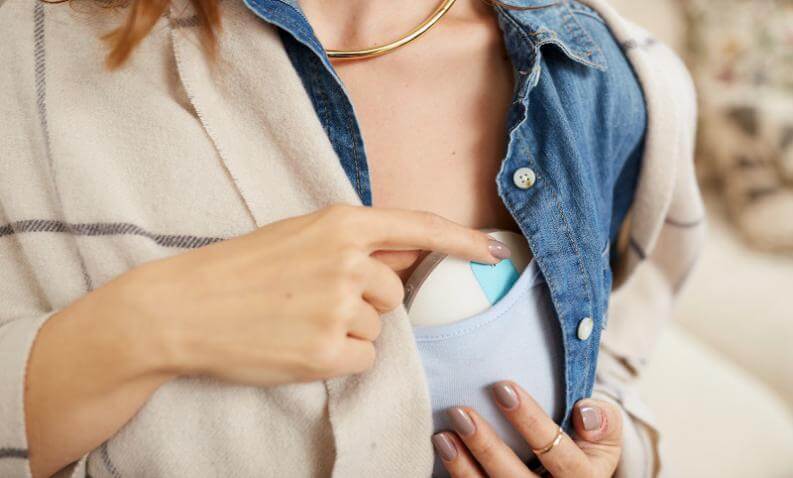 5) Under Armor's smart shoes
American sports company, Under Armor believes that smart technology should be incorporated into items that we already use. That's why they designed shoes with connective technology measuring all the vital signs and parameters that other devices do on your wrist. At CES 2018, they introduced the latest series whose production focused on design and performance first and integrating tracking capabilities later. That means wearers finally won't have to compromise on having a great shoe just for the sake of having a "smart" shoe. It's the optimal combination!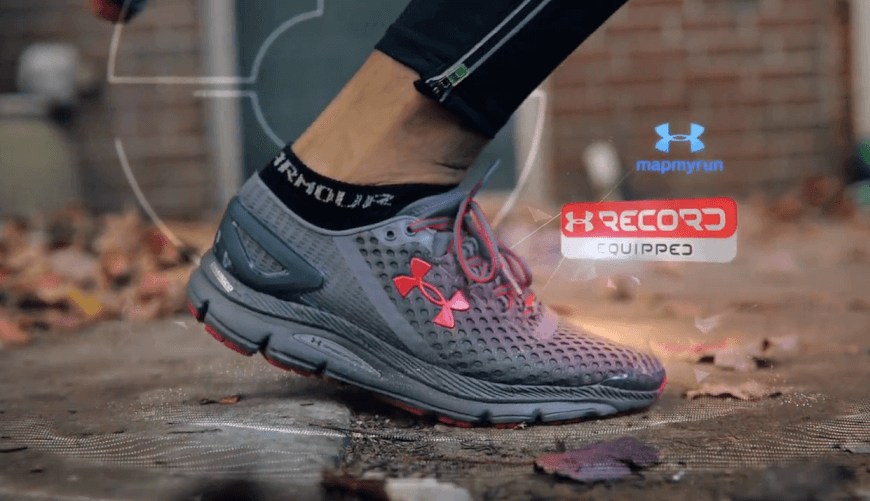 And finally, the weirdest innovations at the most important tech event of the year
1) Undies that motivate you to exercise?
Have you ever wondered what your life would look like if your underwear told you things about your health and well-being? If it would urge you somehow into getting up more from your couch and exercise? There's a start-up that seriously considered this situation. A company called Lifesense Group showcased smart underwear at CES 2018 that tracks the reduction of urine loss over time in order to motivate its owner to keep exercising.
It sounds weird, but it may actually help some women combat urine loss after childbirth, menopause, and aging – with an exercise app teaching women how to train their pelvic floor muscles.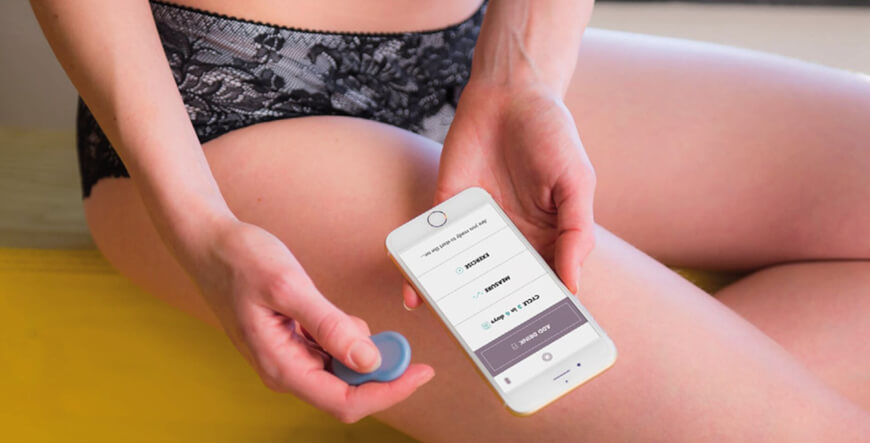 2) Robotic pillow to snuggle?
The idea behind a peanut-looking, greyish, soft pillow endowed with snuggling capabilities is that hugging something – well, rather someone – helps people fall asleep. To solve the unbridgable difference between an object and a person, the Dutch company, Somnox, built a sleep robot – with lullabies, guided meditations or breathing rhythms to follow. The device is also stuffed full of sensors that have yet to be activated, but it's thought that the system will eventually offer sleep tracking as well.
Their creators said it's perfectly imaginable that users will form an attachment to their pillows just as kids with their fluffy sleep aids. Although I understand the rationale behind it, it's still a bit weird. Would you use it?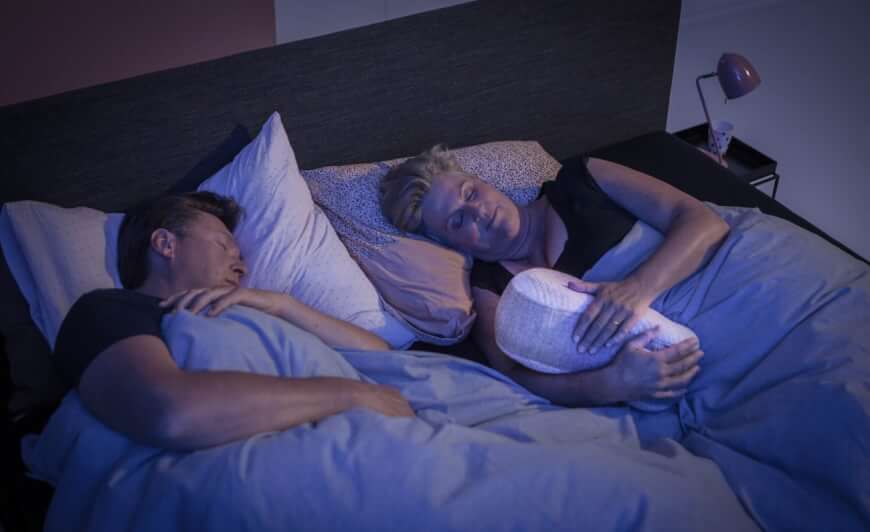 3) Cancer buddy for kids?
Getting down on a similar line as the robotic pillow, American insurance company, Aflac developed a social companion robot, namely a fluffy robotic duck, with the aim to offer comfort to kids suffering from cancer. The robot, which was unveiled at CES, has been recognized as the winner of the prestigious Tech for a Better World Innovation Award at CES 2018. The smart companion emulates young patients' moods, endures the same often-painful therapies, and dances, quacks and nuzzles to help comfort children when they need it most.
And why a duck? It is the icon of the insurance company. Well, the idea to help somehow ease the pain, suffering or boredom of hospitalized kids is great, but I'm not sure about the realization.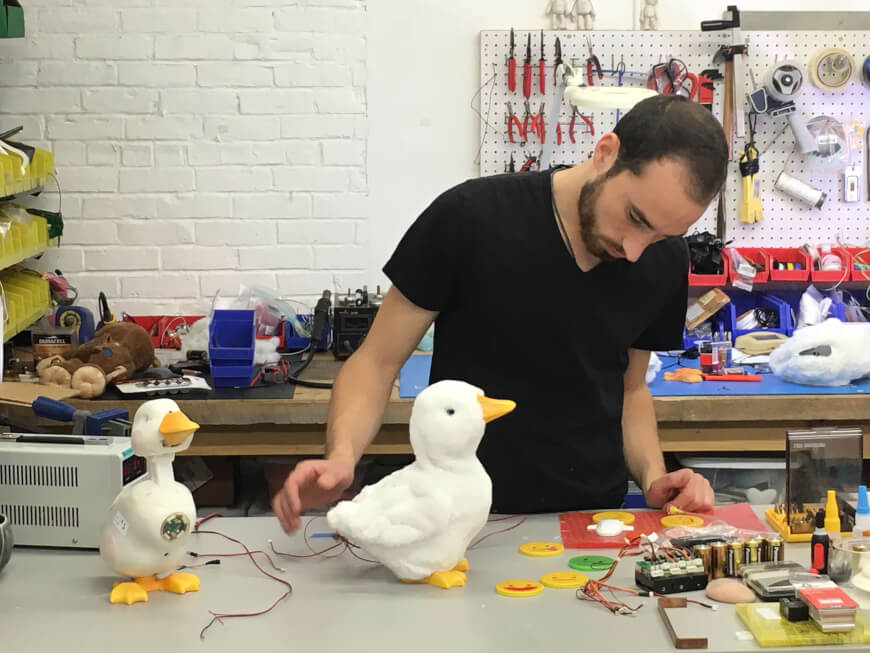 4) Headband for sleeping?
Philips introduced its own sleep sensor, Smartsleep at CES. Its a weirdly shaped wearable headband connected to a mobile app. You basically have to sleep in a helmet that connects to a forehead sensor, reference sensor behind the right ear, and two foam encased speakers that deliver minimally audible "boost tones," according to a statement. The company says the device helps users increase daytime energy, improve cognitive functions, boost alertness, and enhance fluency and memory.
It sounds like the digital health version of hypnotizing users in their sleep, which comes with a lot of baggage and is rather considered creepy than cool. Pour some more money into research, Philips!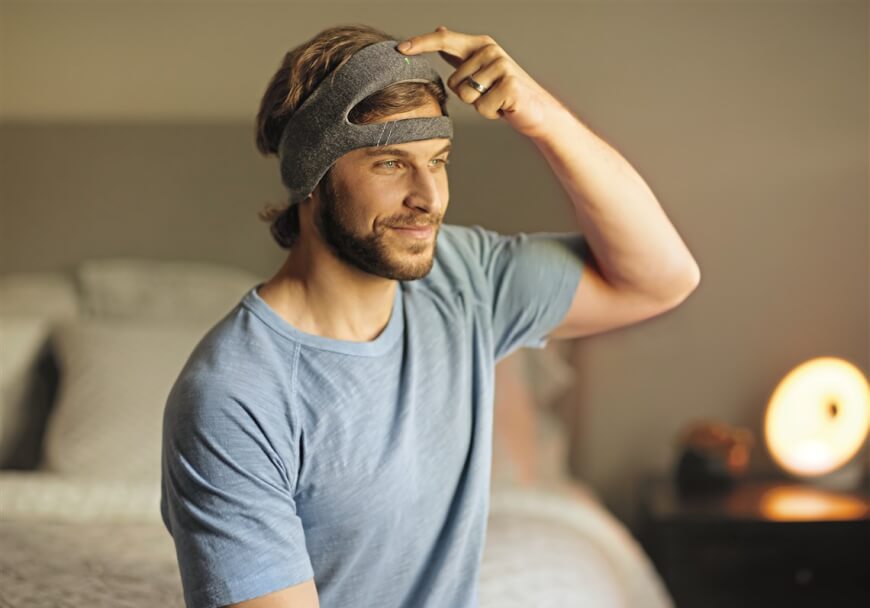 5) Measuring calorie intake through your skin?
A Russian company, Healbe developed its device, GoBe 2 for tracking calorie intake through your skin. By reading the glucose in your cells. The method was questioned by many healthcare professionals and experts, since as Engadget expressed it, the method seemed to be as feasible as capturing a unicorn fart. After their GoBe entered the market, its sleep and fitness tracking features were convincing, but the calorie measurements were inaccurate.
Now, the company revised its device and also claims auto-tracking hydration levels and the user's emotional state. We are still skeptical – although we would be open to test it to prove us wrong.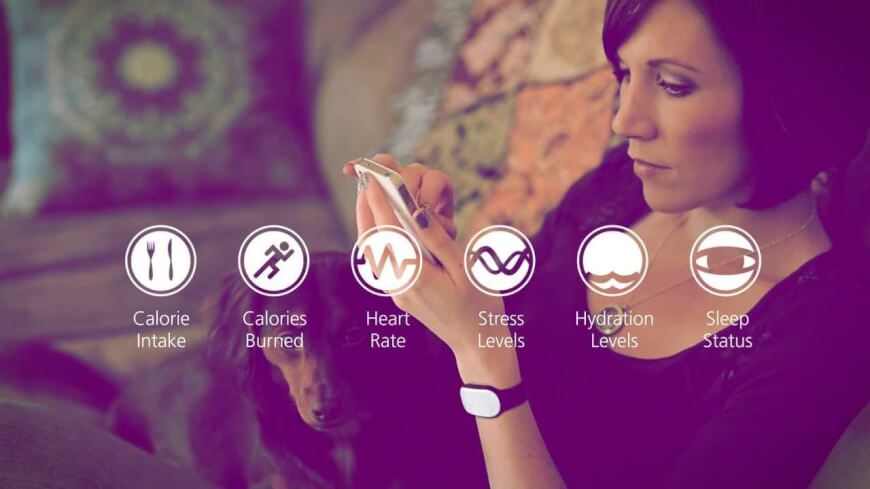 6) A water bottle putting vitamins into your drink?
How would you feel about a smart water bottle dosing you on vitamins? American start-up, LifeFuels, realized the idea. They claim that the bottle will put vitamins in your water based on your needs. The app has three components—a portable drink maker, a FuelPod and an app that work together to make the beverage based on the user's preference and needs.
The problem is that this way you cannot estimate accurately how much and what kind of vitamin a person needs. Moreover, there are many fat-soluble vitamins that you cannot dissolve in drinking water.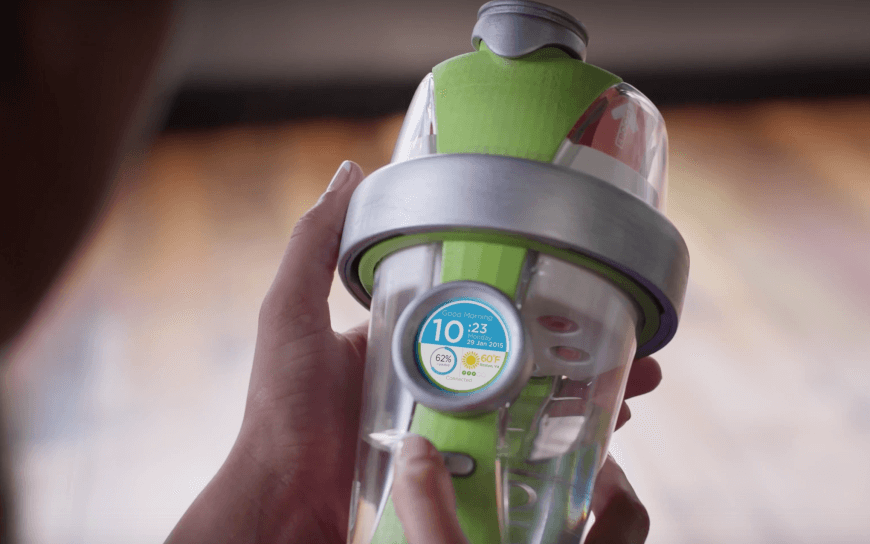 See you at CES 2019 too!
News shaping the future of healthcare
Advice on taking charge of your health
Reviews of the latest health technology