Google's Masterplan for Healthcare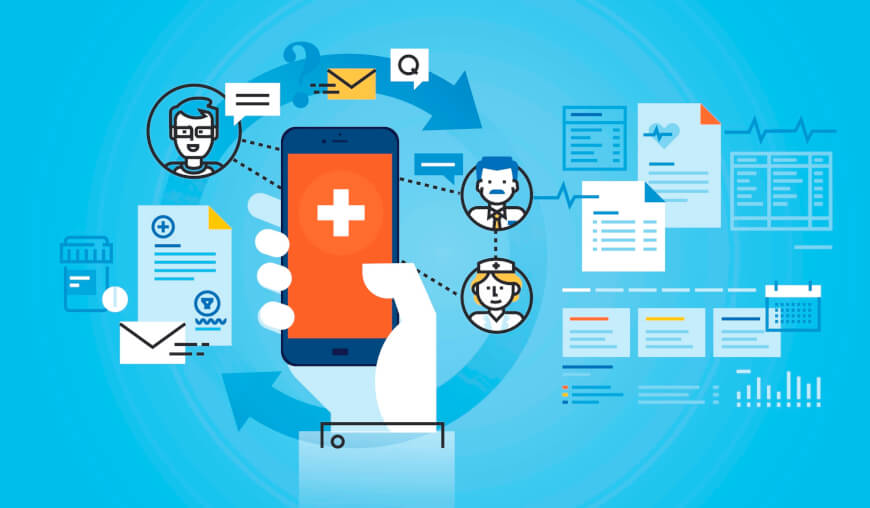 Verily, Calico, Deepmind, more than 150 patents in life sciences and countless collaborations with pharma companies. The search engine's parent company, Alphabet takes its move into healthcare and medicine seriously. We looked thoroughly at what Google in healthcare looks like.
My Apple health chatbot referred me to the Amazon hospital where I got Google drugs
It's 2030, a rainy Tuesday morning in downtown Seattle. While my self-driving car is taking me to a digital health symposium, I'm working on my keynote speech. Suddenly I receive a notification from my Apple health chatbot, Miri. The sensors measured my blood pressure, my heart rate, my oxygen saturation, my stress level and my activities, and Miri recommended me to go and see my doctor for a check-up. As I couldn't be sure whether it only goes down to my excitement due to the conference or there is something to be worried about, I go to the Amazon hospital.
My doctor is miles away, but he is connected to the medical team through telemedicine. They check my medical records attached to the Apple Health app, they examine me thoroughly, and finally, they prescribe me a pill for lowering my blood pressure produced and researched by Google. Do you see a future like this impossible?
What if we looked at all the moves, tech giants are taking in healthcare?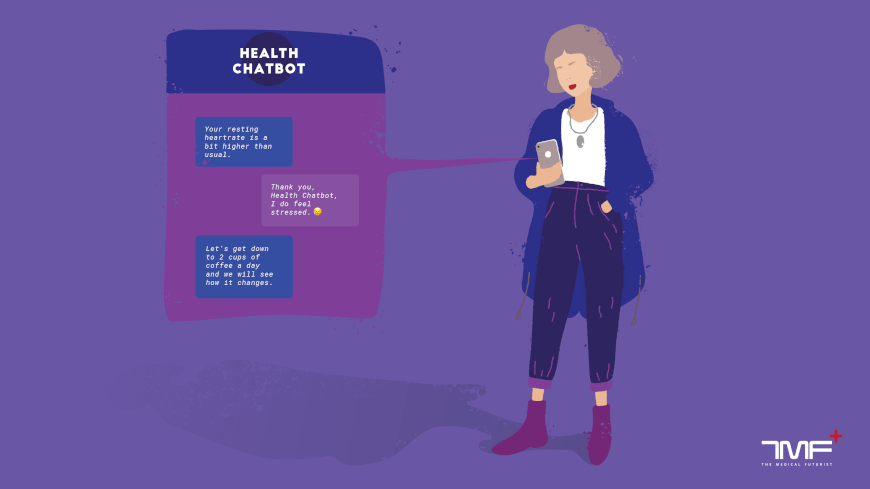 Microsoft, Amazon, Apple, and Google – the "big four" for healthcare?
In September 2017, Microsoft announced the launch of its new healthcare division at its Cambridge research facility, to use its artificial intelligence software to enter the health market. Only in two months, the FDA cleared the first medical device accessory for Apple Watch, Alivecor's Kardiaband. A few months earlier, Apple had also launched an initiative called the Apple Heart Study in partnership with Stanford Medicine. Moreover, in December 2017, Tim Cook & Co. announced the development of an advanced heart-monitoring feature for future versions of its smartwatch. The latest news in January 2018 was that Apple is bringing health records to iPhones. After all these steps, is it so far-fetched to think that Apple might soon turn Siri into a medical chatbot that alerts you if something is wrong?
Of course, Amazon doesn't want to lag behind. But Jeff Bezos is rather attracted to retail and pharmacies. According to CNBC's news in January 2018, the Seattle-based giant hired one of Amazon's most high-profile hires to date in health, Martin Levine. He could be joining the tech giant's internal healthcare group known as 1492, which is testing a variety of secretive projects. Many analysts suspect that Amazon is considering selling prescription drugs online as rumor said in autumn 2017 or that it might be opening drug stores in its Whole Foods chains. Some analysts even regard Amazon's favorite digital assistant, Alexa as the future's possible digital doctor. Amazon, Berkshire Hathaway, and JPMorgan Chase also announced a partnership to cut health-care costs and improve services for their US employees.
And what about Google? More accurately, about its umbrella enterprise, Alphabet?

The Alphabet of investment
Larry Page says on the opening page of Alphabet that they do not intend to become a conventional company. When you look at their actions in healthcare, that's definitely true. No other company in the Silicon Valley is investing so heavily in healthcare-related companies as Alphabet's venture arm, GV (formerly known as Google Ventures) does.
Since it raised its first fund in 2009, it has backed nearly 60 health-related enterprises. Their portfolio is very diverse ranging from genetics to telemedicine. GV invested in 23andme, the most well-known direct-to-consumer genetic testing company with one of the biggest DNA databases in the world. In addition, Google has stakes in Oscar Health, the New York-based venture disrupting health insurance; Doctor on Demand, a telehealth company helping people talking to physicians from afar; Flatiron Health, a company building a data platform dedicated to oncology or Impossible Foods developing plant-based meats and cheeses.
Moreover, CNBC says that five of GV's healthcare bets have gone public in the last year, and 23andme plans to do that before the end of the year. It seems like a lot of well-placed investment money for Alphabet. However, that's only one side of the story.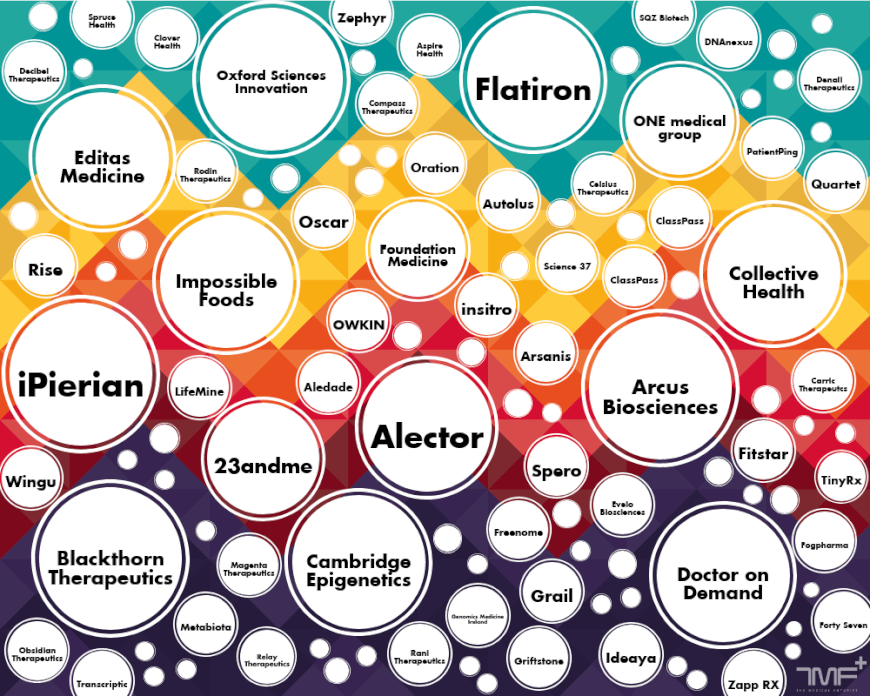 More than 150 patents and countless collaborations
Alphabet's activity in the healthcare field is amazingly extensive. An Ernst&Young report says that between 2013 and 2017, Alphabet filed 186 patents related to the healthcare field. The company's patent activity primarily focused on DeepMind, the A.I. company that Google acquired in 2014 and Verily Life Sciences. The patents show an increased interest in the exploration of chronic illnesses like diabetes, the use of bioelectronics or "smart" operating rooms.
Google's parent company is also eager to get into collaborations. In December 2015, Alphabet and Johnson&Johnson announced the formation of Verb Surgical. The company is building a surgical solutions platform that began several years earlier as a concept formed between Ethicon and SRI International. Google also teamed up with Novartis, to produce digital, multi-sensor contact lenses which are designed to be able to measure blood sugar levels. The companies said the lens would contain a tiny and ultra slim microchip that would be embedded in one of its thin concave sides – but there is no news about the innovation lately, so it's not sure the project is turning into reality. Google has also started collaborating with Levi's to create proper fibretronic materials.
One of the latest cooperations is between Fitbit and Google's Cloud for Healthcare from April 2018. According to a report at TechCrunch, Fitbit will be able to send health data to doctors, who will then be able to monitor both electronic records and real-time health data.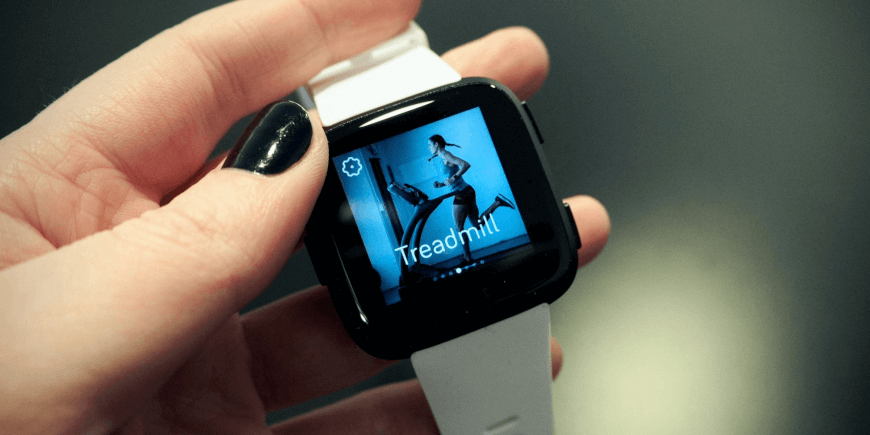 Verily Life Sciences and genetics
Verily Life Sciences, formerly known as Google Life Sciences was founded in 2015. It is working on its genetic data-collecting initiative, the Baseline Study. It aims to use some of the same algorithms that power Google's famous search button to analyze what makes people healthy. That also includes experimenting with disease monitoring technologies, including a digital contact lens that could detect blood sugar levels. In April 2017, Verily announced that they enroll 10,000 healthy people to the study. Over the course of four years, researchers will collect genetic data, blood samples, medical images, and other information from the study participants by using Verily's own unique sensor.
In January 2017, the company received $800 million investment from a Singapore-based investment company, Temasek, for successfully continuing its research in areas such as the Personalized Parkinson's Project, which is investigating patterns in the disease's progression and identifying the building blocks for a potential cure.
While Verily is involved in various sensor and healthcare tool platform projects, it also works on projects such as the DeepVariant. In the latter, Verily and Google are working together so that you can run the DeepVariant germline variant calling algorithm on human whole genome sequencing data on Google Genomics, powered by the Google Cloud Platform.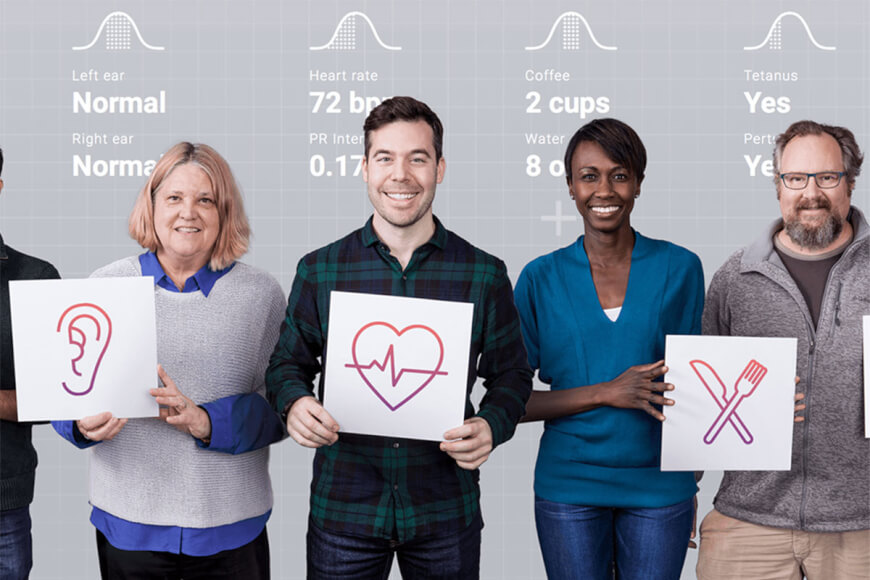 Google Deepmind and artificial intelligence
Google acquired Deepmind Health in 2014, by that time it already operated as a successful A.I. platform. It is used to mine medical records to provide better and faster health services. These words are not just empty phrases; Google Deepmind can process hundreds of thousands of medical information within minutes.
Although research into such data-harvesting and machine learning is in its early phase, Google launched a partnership with the UK's National Health Service on several issues. For example, it is cooperating with the Moorfields Eye Hospital NHS Foundation Trust to improve eye treatment. It also partnered with the NHS to advance the process of delivering care with digital solutions. In June 2017, DeepMind expanded its services – first of all, its data management app, Streams, to another UK hospital.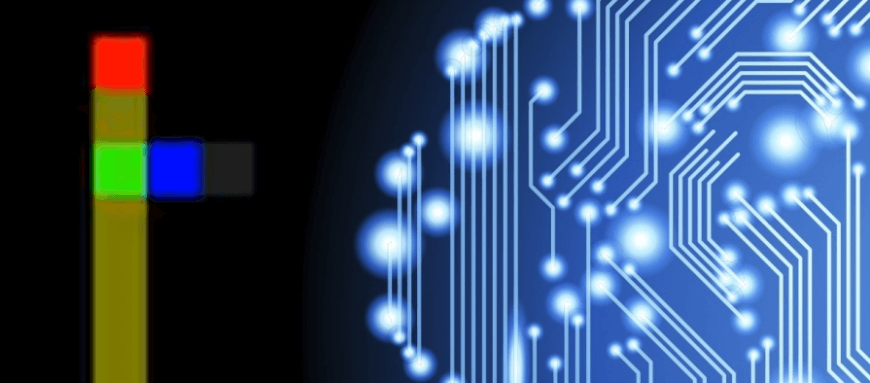 Calico and longevity
In line with Silicon Valley's quest for longevity, in 2013, the co-founder of Google, Larry Page, announced that his company would form Calico to figure out the secret to a long, healthy life. Moreover, it's ultimate aim is to extend the human lifespan by coming up with a breakthrough as important, and as useful to humanity, as the transistor has been.
It also works together with the pharma giant Abbvie to accelerate the discovery, development, and commercialization of new therapies. Together from Alphabet and Abbvie, Calico has a 1.5 billion dollar budget, has around 100 employees and it's rather a secretive business, no one knows why. Come on, Calico, it doesn't benefit science or longevity if you keep the secret against aging as a secret!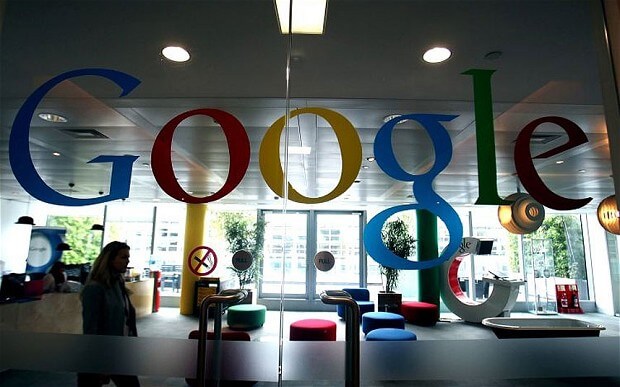 No matter whether it's about population genomics, artificial intelligence, longevity or even daily sensor use for diabetes management, Google is there. It seems they are everywhere in healthcare. In spite of the complex health regulations and slow cultural transformation that is going on in the field, it is sure that Google & Co. could become a significant player in the future of healthcare.
Subscribe To The Medical Futurist℠ Newsletter
News shaping the future of healthcare
Advice on taking charge of your health
Reviews of the latest health technology