Google, Please, Could You Make Me A Dentist's Appointment?
Mm-hmm, that's right, Google just stunned the world at I/O 2018 with the new feature of its Google Assistant. CEO, Sundar Pichai replayed an astonishingly natural-sounding conversation recording on stage, which he said was a real dialogue between the colleague of a hair salon and the A.I. making an appointment. In a couple of years, it will be common to make doctors' appointments through A.I. assistants and health chatbots; while our prearranged meeting will be noted down in an electronic calendar by another algorithm. The age of talking algorithms is here!
Natural-sounding A.I. with John Legend's voice
Pichai said that they have been working on the technology called Google Duplex for years; and it will be available only for a couple of testers in the coming weeks. So, we still have to wait for a while until artificial intelligence becomes our personal assistant, but its potential is there and the ramifications are colossal.
Google Duplex sounds amazingly natural. The use of "hmm"s and "uh"s, the incorporation of appropriate latency into the speech, the understanding and right response to questions. The Medical Futurist is curious whether it would pass the Turing-test; based on the conversations that we had the chance to listen to, it has all the chance for that. In any case, the algorithm turns to a human operator when it finds the situation too complex.
In the future, it might have the capacity to help people with hearing or speaking problems or people who don't speak the local language to make appointments. Moreover, you will be able to personalize the voice assistant. Google announced that six new voices will be made available for the Assistant, including John Legend's. The world of the brilliant movie, Her, with a Scarlett Johansson-voiced digital assistant, was never as close as today.
How could healthcare benefit from Google and other digital assistants?
There are countless cases when a digital personal assistant could help physicians, nurses, patients or their families. Placing regular doctor's appointments for patients or in the name of a relative could help spare time and better organize patient pathways. Beyond that, it could take care of prescription drugs and calls to pharmacies to place orders. Moreover, it could ease emergency situations. Just as a four-year-old boy in the UK asked Siri for help after his mother lost consciousness. The toddler unlocked his mom's iPhone by pressing his mother's thumb onto the sensor. Afterward, he asked Siri to place an emergency call. The medical services saved the woman's life.
Even more, health chatbots could be connected to digital personal assistants. Chatbots might become the first line of primary care by responding to simple medical questions, helping patients self-medicate or organizing their care. The fastest growing medical app in Europe, Ada Health, told The Medical Futurist that they already teamed up with Amazon to experiment with a voice interface. William Tunstall-Pedoe, the creator of the technology behind Amazon Alexa, recently invested in Ada and will also serve as an advisor, helping the team to expand Ada's capabilities in these areas.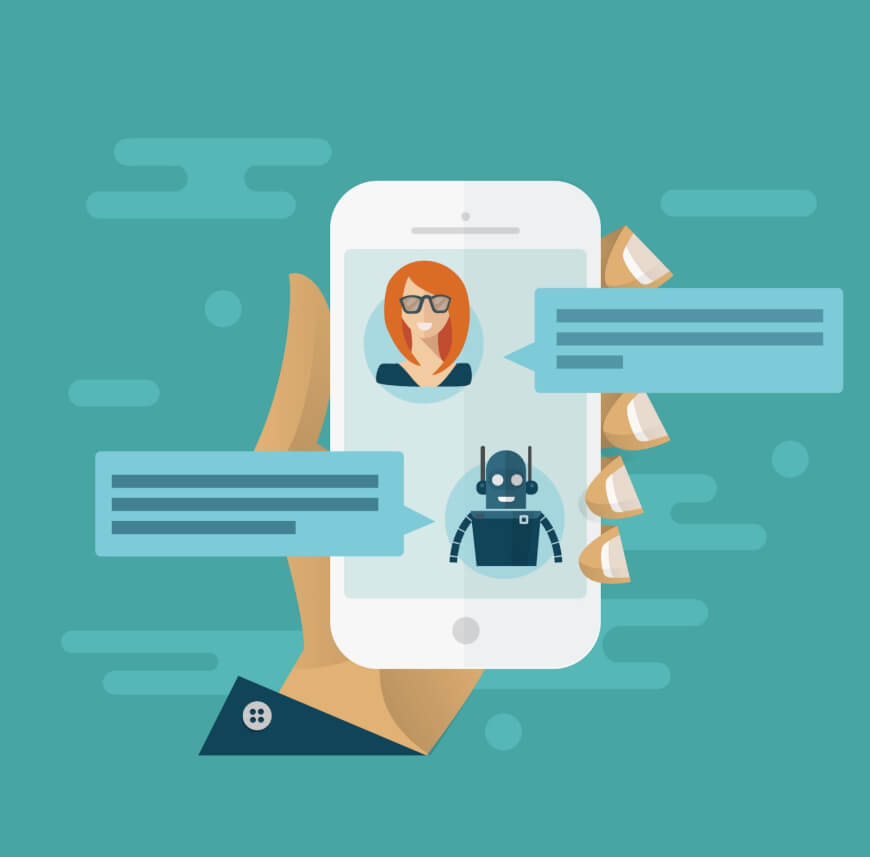 Subscribe To The Medical Futurist℠ Newsletter
News shaping the future of healthcare
Advice on taking charge of your health
Reviews of the latest health technology