Why Aren't Google And Apple Saving Healthcare?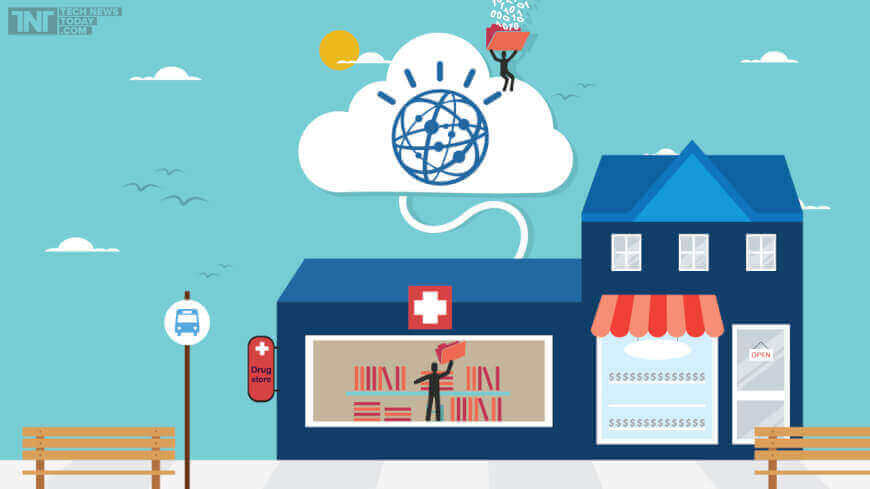 Tech companies could change healthcare with their knowledge about disruption and could lead the way to medical innovation. Why isn't that happening already? 
It is a fact that healthcare is unsustainable. American health spending will reach nearly $5 trillion, or 20 percent of gross domestic product by 2021. The World Health Organization (WHO) estimates that there is a worldwide shortage of around 4.3 million physicians, nurses, and allied health workers. So how could we change it?
The most likely solution is technology. The introduction of artificial intelligence, robotics, social media, various sensors and wearables in medicine could save millions of lives and reduce costs at the same time. There is one question, however, which needs to be answered. Who can and should provide these new technologies for the advancement of humanity?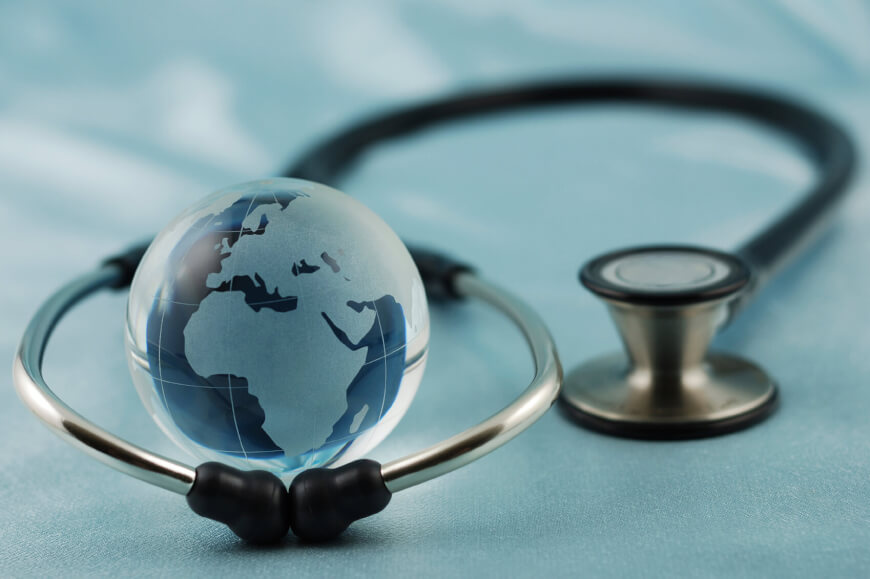 Pharmaceutical and medical companies' relation to technology
So, where are pharmaceutical and medical companies in this story? Shouldn't they ensure the smooth advancement towards the paradigm-shift from offline to digital healthcare?
Well, the question is a little bit more complex. Pharmaceutical companies have decades-long experience in healthcare but most of them are still struggling with adopting new technologies. This is just not their strongest arm. Some new medical companies are good at adopting technology, but have no experience in introducing breakthrough changes into healthcare. As most of the changes healthcare faces in the coming years are centered on digital solutions, technology companies have a competitive advantage.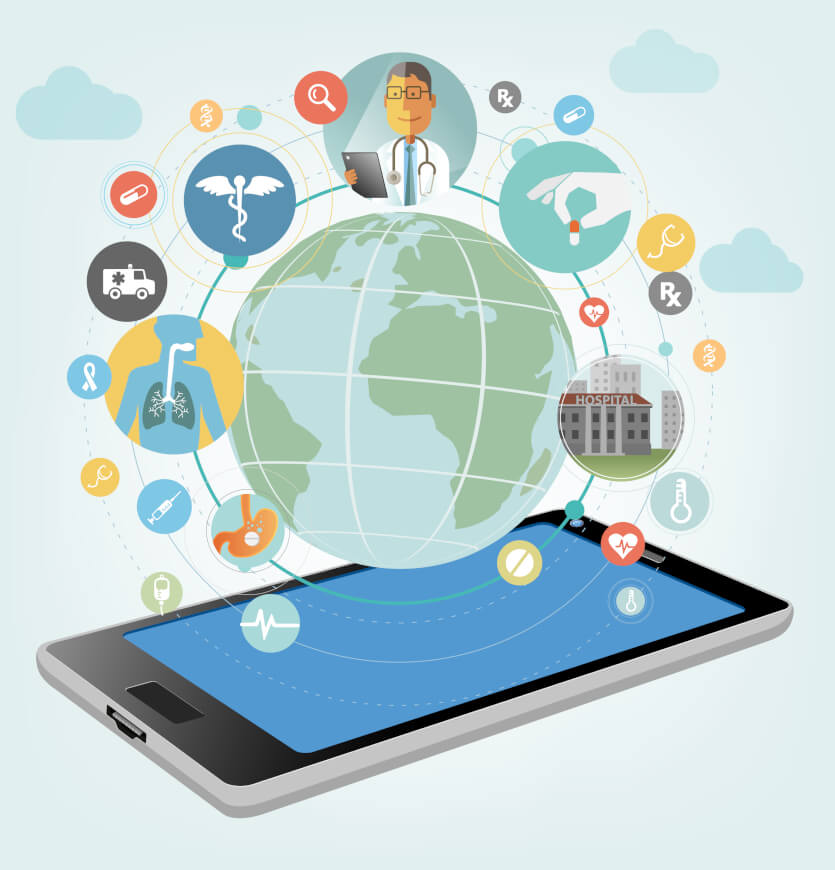 Tech companies' past failures in healthcare
Based on this logic, the inevitable response would be that technological companies could provide the innovative ideas and solutions which are necessary in order to change healthcare and lead it into the 21st or 22nd century.
But the picture is not all rosy. There have been failures in the past when technology companies tried to dive into healthcare. For example Google launched its Google Health personal health information centralization service in 2007. Entering information was voluntary, and once registered, Google Health used the information to provide the user with a merged health record, information on conditions, and possible interactions between drugs, conditions, and allergies. However, the service was stalled four years later because – according to the official reasoning – it was not having the broad impact the developers hoped for. Some argued that Google Health was unsuccessful for numerous reasons: it was not social and fun for users, it did not involve healthcare professionals, it was difficult to use, poorly marketed and for Google it was difficult to partner with insurance companies.
Microsoft HealthVault has a similar story – the difference is that the platform still operates. Microsoft created it as a web-based personal health record system in October 2007, to store and maintain health and fitness information. When Google Health discontinued they encouraged users to either download their data or to directly transfer it to Microsoft's HealthVault service.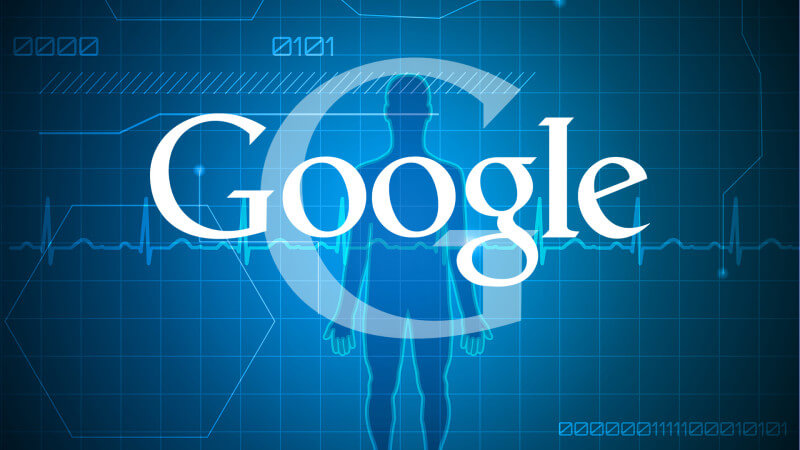 Tech companies have a future in healthcare
I believe that large companies have been making steps towards healthcare but real disruption is nowhere to find yet. The situation is a little bit similar to using the Finnish sauna. You go in there, basically sit in hot steam for the next 10 or 15 minutes, then you go outside – and you jump into or pour onto yourself a lot of ice-cold water so that your whole body will feel it. If you do it half-heartedly and you just put your little toes into the water, then it does not have a real healing effect on you.
I'm not saying there weren't any progress. There are already exciting collaborations between technological and medical/pharmaceutical companies. Qualcomm, which is world leader in 3G, 4G and next-generation wireless technologies, and Walgreens, the largest drug retailing chain in the US, are collaborating to power device connectivity in remote patient monitoring, transitional care support and chronic care management.
The company Organovo, which works on printing out biomaterials teamed up with L'Oréal to focus on printing out synthetic skin. This year, the French beauty and cosmetics giant introduced its wearable sensor for measuring sun exposure and notifying the use when they are about to get sunburn.

It seems that the German car manufacturer, Mercedes thinks the future involves driverless cars. These could act as personal assistants of the owners – and it involves a good opportunity for health sensors. Mercedes-Benz salesman Rob Tinkham described how one of their cars can tell if the driver has become too tired to drive. He added that the seat belt, the steering wheel or practically anything which the driver might touch, can be used as a biometric sensor to gain information about the driver. It could help detect a drop in blood sugar or an imminent heart attack. This information will become increasingly valuable as the population continues to age.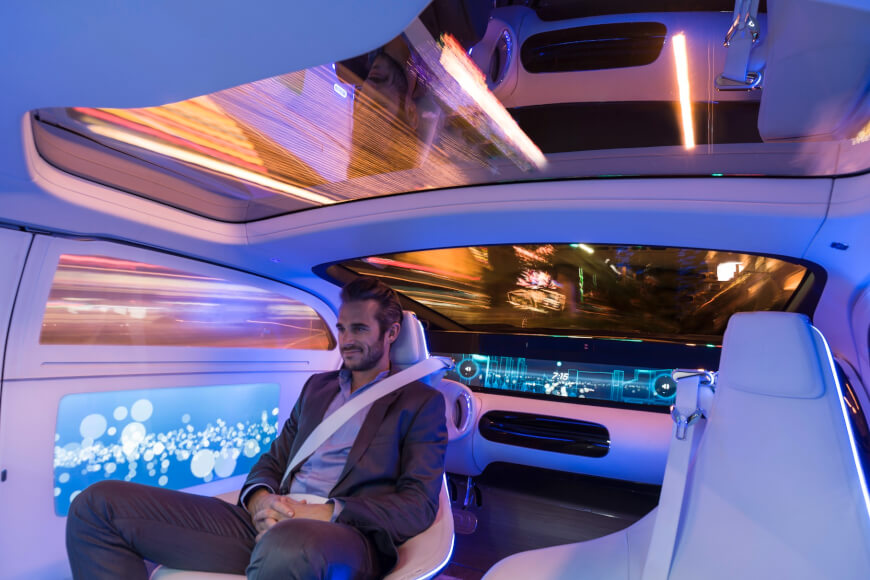 Where are Google, Apple, IBM, or Microsoft when it comes to digital health?
Of course, the biggest tech companies have also appeared on the market for a while. They are getting in a more and more fierce competition to innovate.
1) Google
The search engine giant dived into many areas of healthcare from ophthalmology through artificial intelligence to robotics. Everyone knows Google Glass, and there is still a chance that it can be a hit in medical technology in the coming years. Its areas for utilization starting from medical education until its usage in the OR become more visible day by day.
I think that the tech giant's role in artificial intelligence might also be familiar for you. Recently, the AI research branch of Google launched its Google Deepmind Health project. It is used to mine the data of medical records in order to provide better and faster health services. The project is in its initial phase. At present they are cooperating with the Moorfields Eye Hospital NHS Foundation Trust to improve eye treatment.

Besides, Google signed an agreement with Novartis to develop and market the digital contact lens that the tech company patented in 2014. The idea is to use the lens for measuring blood glucose levels from tears. The technology could completely transform diabetes management. Google's Calico company works together with the pharma giant Abbvie to accelerate the discovery, development and commercialization of new therapies. Google has also started collaborating with Levi's to create true fibretronic materials. These could be used to interact with technology through clothes in novel ways.
On the field or robotics, Google acquired one of the most promising companies developing robots, Boston Dynamics, in 2013. Since then, they only released teaser videos about animal-like robots and Petman, the humanoid robot. So, we are all breathlessly waiting for the big announcement about their awe-inspiring robot.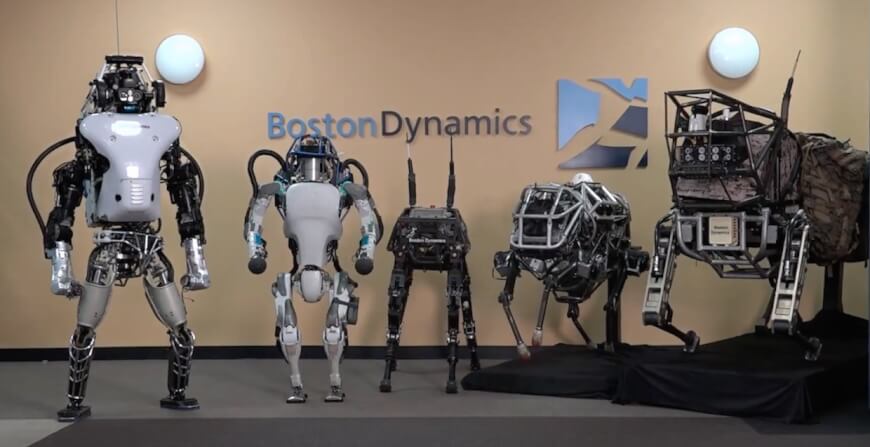 2) Microsoft
Hololens, the augmented reality based device developed by Microsoft, will have a huge impact on fields from medical education to architecture and engineering. It could help medical students do dissections for many hours a day from any angles without the formaldehyde smell. Imagine studying anatomy by literally looking at 3D body parts in front of your eyes!
The company also introduced its own wearable, Microsoft Band. It targets people who want to live a healthier and more balanced life. Those, who want to achieve their health and fitness goals by tracking heart rate, exercise, calorie burn and sleep quality. At the same time, users can be productive with email, text, and calendar alerts on the wrist. Although, they cancelled the product later.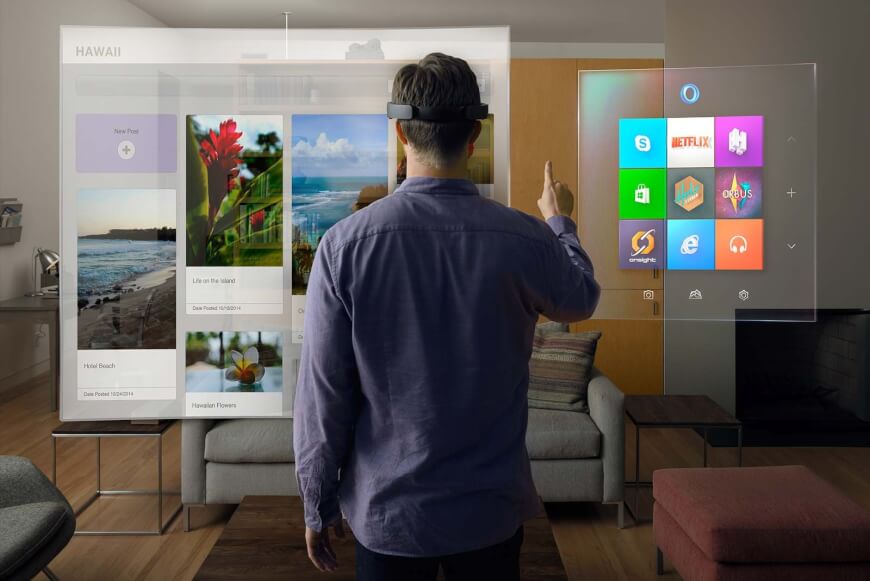 3) IBM
The tech company has been developing its artificial intelligence-based IBM Watson supercomputer, which has been used in oncology to assist medical decision-making. It proved the clear benefits of such a system by making diagnoses and treatment cheaper and more efficient. Another development, IBM's Medical Sieve project aims to diagnose most lesions with a smart software. It leaves room for radiologists to focus on the most important cases instead of checking hundreds of images every day.
In April 2016, the pharma giant, Pfizer and IBM announced their research collaboration to develop innovative remote monitoring solutions. Their aim is to transform how clinicians deliver care to patients suffering from Parkinson's disease. The experimental approach will rely on a system of sensors, mobile devices, and machine learning to provide real-time, around-the-clock disease symptom information to clinicians and researchers.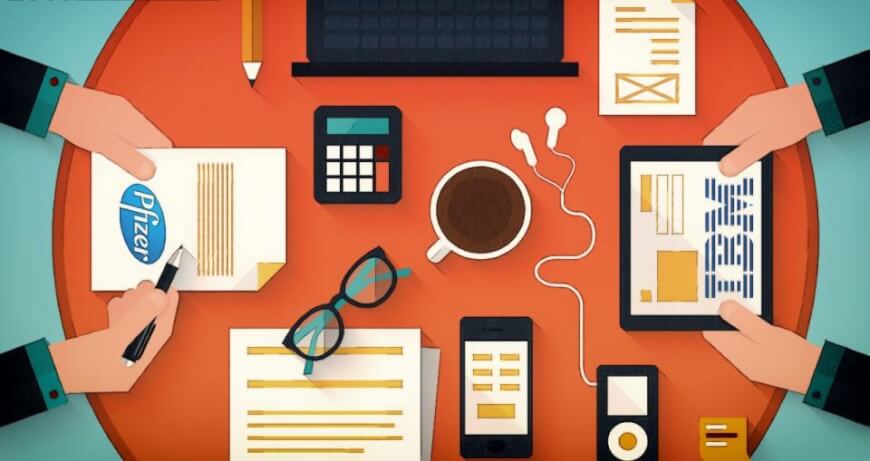 4) Apple
Apple introduced HealthKit, an app measuring a number of physical activities. The company also included other health trackers such as Nike Fuelband, Withings or Fitbit into the system. Although expectations were really high concerning Apple's participation in health innovations, it has not come out with its 'big thing' yet. For example, analysts expected to see a smartwatch measuring plenty of health parameters in an innovative way. Maybe next time.
However, this year, medical smartphone accessory company AliveCor announced that it will bring "the first medical-grade EKGband" to the Apple Watch with the "Kardia Band". Users have to place their thumb on the sensor, and only wait for 30-seconds for the analysis to complete. Also, Apple introduced its iPhones with in-built healthcare sensors and trackers, the so-called "Healthbook".

Some of these are brilliant and might change the management of certain diseases. But disruption was more spectacular with SpaceX in the space industry, SolarCity in the energy industry or with Uber in transportation. We are still waiting for the big breakthrough and as digital health plays the main role in this transformation, it will more likely come from tech than pharma companies.
Moreover, when did Samsung, Amazon, HP, Dell, or Sony decide to disappear from this story?
So why are tech companies not bringing the disruptive change to healthcare?
Regulation. Healthcare and pharma is a highly regulated industry where such regulatory and state-agencies like the U.S. Food and Drugs Administration (FDA) have a big voice.
Evidence-based medicine. The medical community is reluctant to adopt new technologies or solutions as long as there is enough evidence in medical studies. And we all know that research and publishing the results takes time and a lot of efforts.
Risking lives. Needless to say that in healthcare, companies are "playing" with human lives. It is a risk not many companies can deal with.
Hierarchy. Due to the current patriarchal system in healthcare, where medical professionals are superior to patients in decision-making (don't worry, for not long as the patient empowerment revolution is on its way), companies have to deal with different levels of participation. It's not enough to persuade patients if their caregivers are not on board.
Empowerment. In healthcare, almost all services and technologies have been accessible in the ivory tower of medicine without giving access to other actors. This creates an additional obstacle for tech companies for rolling out their own products.
Quality of technology. In healthcare, it is not enough precaution if the device will not blow up in your hands. It needs to be accurate, sensitive, easy-to-use and reliable because medical professionals might base their decisions on the data they provide. Thus, patients need high-quality, reliable and long-lasting products. Not many companies are brave enough to accept this challenge.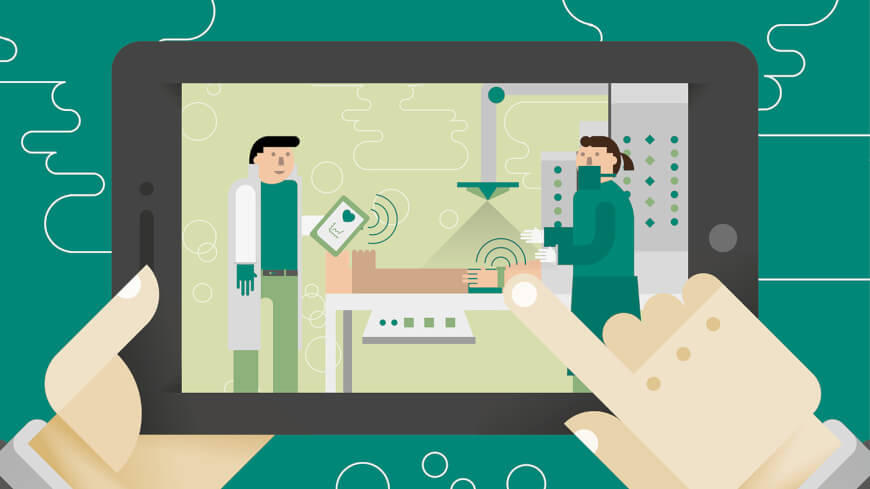 What should tech companies do to change healthcare?
Do not make the same mistake as pharma and medical companies did by ignoring patient needs for decades. Work closely with patients when designing a product.
Learn about regulatory barriers after understanding patient needs.
Communicate more transparently about any developments. Stakeholders of healthcare are not used to it and they will appreciate honesty.
Don't underestimate the power of evidence-based medicine. If you can prove through peer-reviewed studies that your idea works, the medical community will back you immediately.
Acknowledge that changing healthcare is taking place through a cultural revolution (how we adopt to new technologies). Focusing only on the technological revolution will not take us closer to the solutions.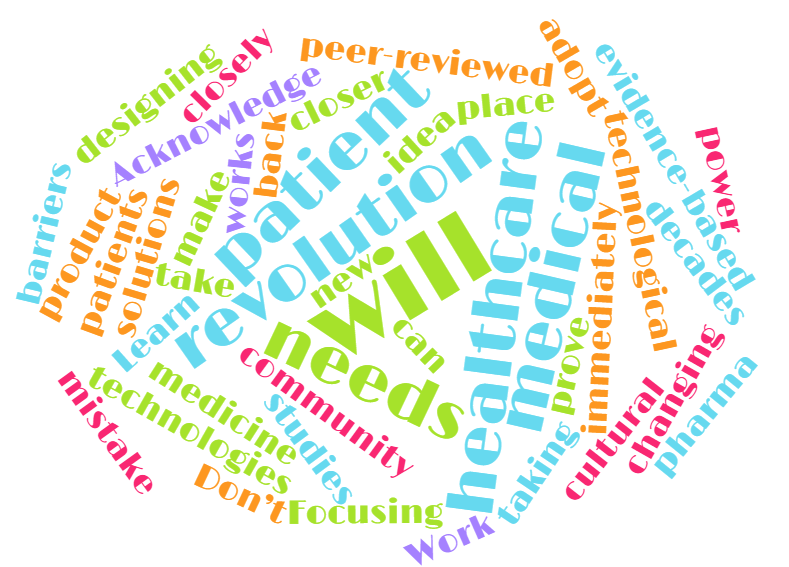 In order to build a more efficient and affordable healthcare system, I firmly believe that we need to embrace disruptive technologies, put patients in the center, shift from treatment to prevention and digitize the delivery of care. It would happen faster and with a better sense of implementing new technologies if tech companies with a lot of experience would join the dance.
Google, IBM, Amazon, Apple and all the others, our eyes are on you. Please.
[subscribe image="false" type="article-horizontal"]Subscribe to
The Medical Futurist℠ Newsletter
News shaping the future of healthcare
Advice on taking charge of your health
Reviews of the latest health technology
[/subscribe]