How Fitbit Helped Me Change Lifestyle: The Great Fitbit Surge Review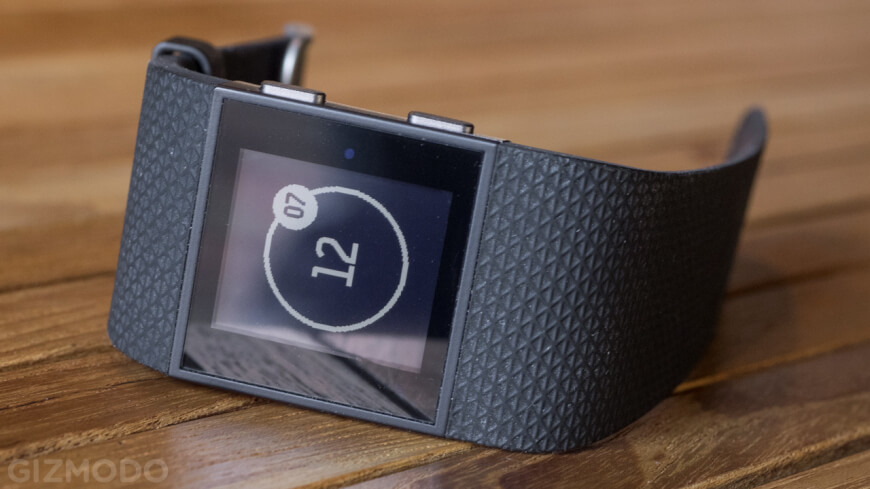 I had a serious injury in 2016 which completely destroyed my workout rhythm and ruptured my dreams about being able to achieve the training level of an astronaut – in case I'd need to. After I could start my recovery, I turned to Fitbit Surge to help me shape up again. Here is how.
Astronaut Mesko is expected to touch down on the Kazahstan Steppes at 4.21 CET
My childhood dream was to become an astronaut. There are many others who also have space travel as their life goal, but I actually started to exercise on six days a week only to achieve this purpose – and I still do. On six days every week I have a tiring and complex workout so that if I had the chance to become an astronaut, I could achieve that level of training within 2-3 weeks. No kidding! I'd like to think of myself as a wannabe-astronaut, but at least as a sportsman in whose life sport plays a defining role. Sometimes it even overshadows my work, but I don't mind it for any second.
However, on 27 March 2016 I suffered a heavy muscle inflammation due to over-straining. I felt crushed. I had to stop exercising for more than two months. This period had a serious negative effect on my emotional as well as my cognitive health what you could also notice in my Excel spreadsheet experiment. I knew I had to solve somehow to do some sport every day otherwise my brain does not focus hard enough – therefore I cannot work as effectively.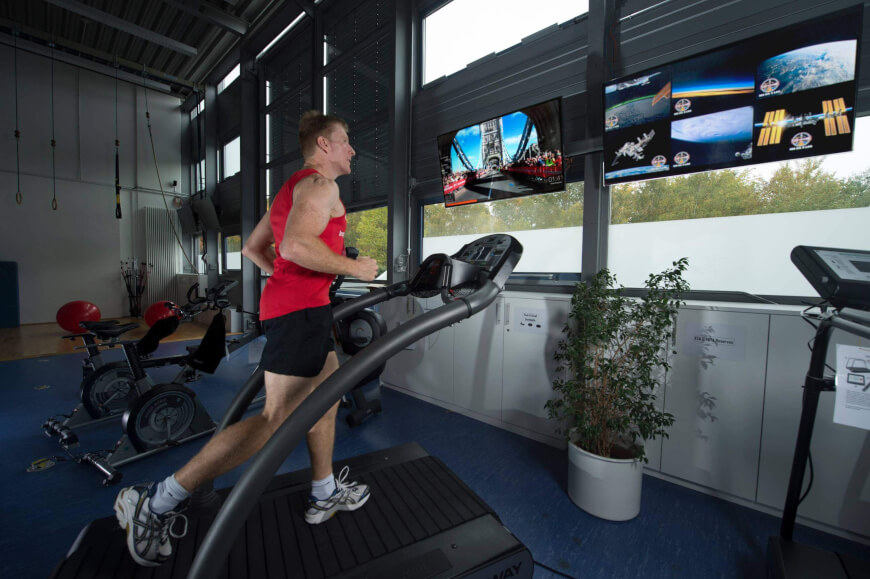 I will never give up becoming an astronaut
I'm serious. And I started to do everything possible to recover fast from my injury. As you already know I write down into an excel spread sheet the details of my lifestyle, but after the muscle inflammation I decided that I need more aid for the recovery.
Fitbit Surge, my enthusiastic companion
As usually my most useful aid is DATA. I chose Fitbit Surge mainly due to the GPS-factor, the design and the widely known brand – it was the first watch to include all-day fitness tracking. But it knows a lot more.
This touch-screen wristwatch introduced in early 2015 on the wearable market is simply a genius. The tracker is reliable, easy to use and connects you to a great community with whom you can share your activities and even compete for the first place earned by the fittest.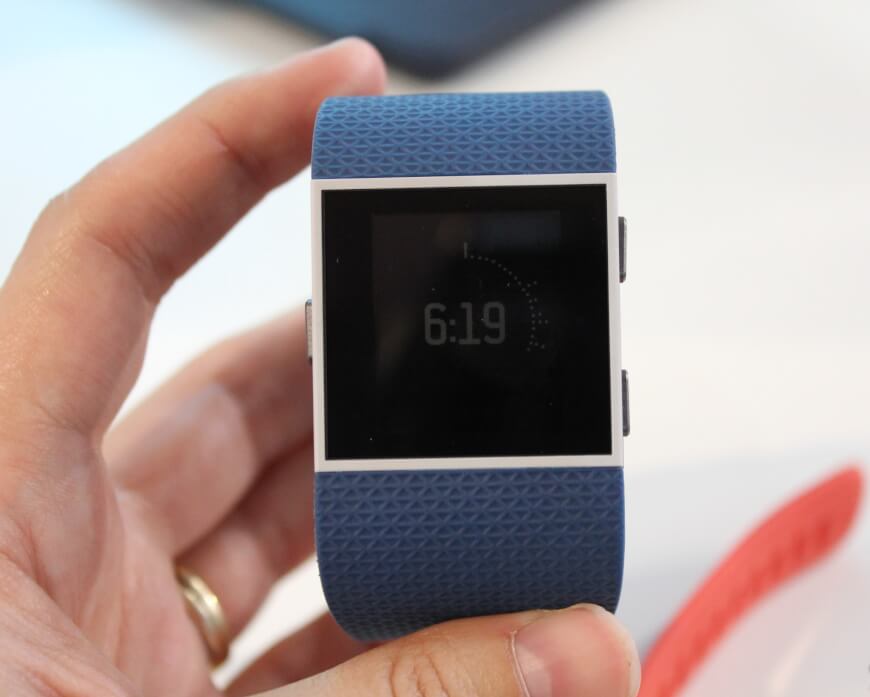 Simple design with smart measurements
Overall, I find it very comfortable to wear the Fitbit Surge as it has a simple and streamlined design. I chose the blue one and it goes well not only with sport clothing but also with business attire. I have to swipe left and right to switch between the time (which also shows the intensity of the activity I had in that hour), number of steps, heartrate, distance, calories burnt, and number of floors climbed. There is a side button on the left, and two buttons for going up and down in the menu in the right. The menu system is clear and I love the way it starts buzzing with a picture of fireworks when I reach the daily goal.
What I find truly amazing in Fitbit that's its Multi-Sport mode tracking all your runs, rides and other workout recording them with SmartTrack. Moreover, it uses a different algorithm for each exercise type recording your performance more accurately than anything else. By this I mean that the number of steps and other activity parameters are pretty accurate; and the built-in GPS makes sure it is even supported by more data.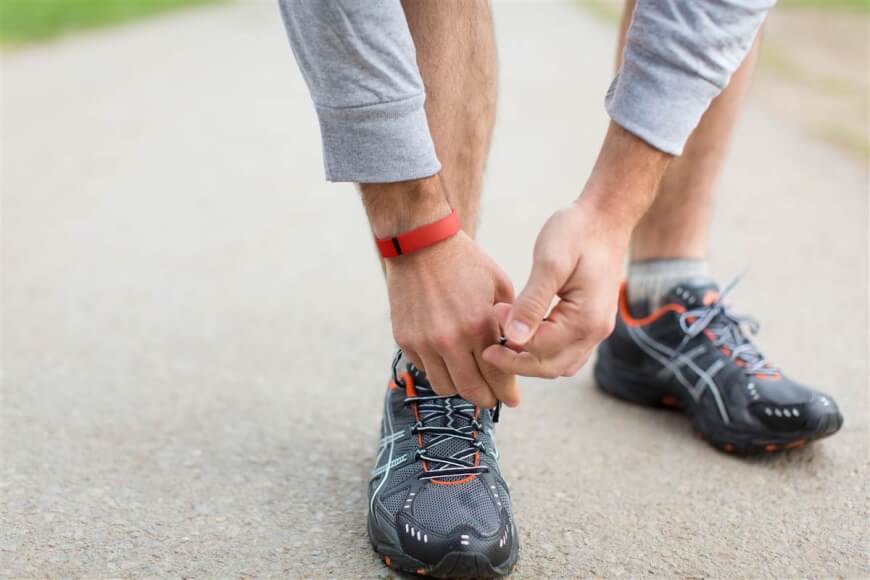 The sleep tracking and heart rate monitor feature does better elsewhere
So beyond calculating your active minutes, stationary time, it also tracks your sleep (as almost every fitness wearable nowadays on the market). Although I would say that if you are interested in your sleep patterns, you should rather choose another wearable such as the Pebble Time sensor paired with the Android for Sleep app, as Fitbit does not offer such accurate measurements in this area.
Moreover, it also promises to keep tabs on your heart rate with its PurePulse optical heart rate. Although some reviewers said the heart rate monitor was not as accurate as it should be. When I compared its measurements to other, really accurate devices such as Wahoo Fitness, I found that the Surge is not perfectly accurate while exercising. It's lagging behind the actual heartrate which makes it less useful while doing exercises, although the analysis later is summarized fine.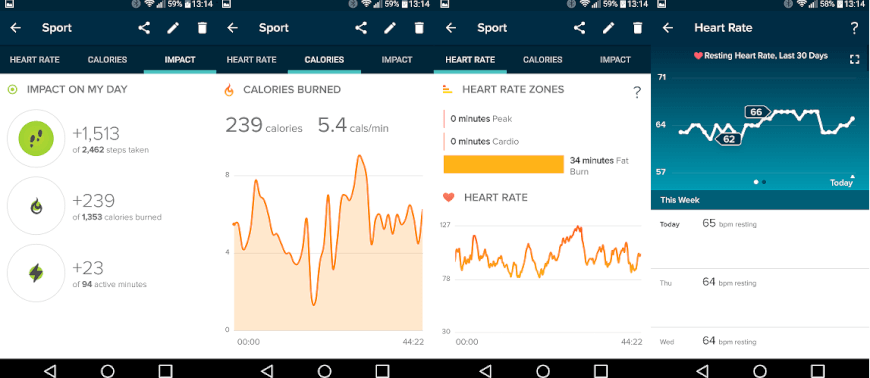 My favourite features: GPS and long battery lifetime
As I mentioned before, it also uses GPS to track outdoor activity. It is especially useful, as you don't have to take your phone with you when you run or bike to track exercise. I love this feature because I could turn my outdoor activity into my quality me-time. I don't keep my phone with me, so no one can reach me but I still know where am I and how will I get home. However, if you cannot live without your e-mails for a minute, it is also able to alert you about your incoming calls and text messages.
Fitbit promises a longer battery lifetime than other trackers: up to 7 days together with 10 hours of GPS battery lifetime, which I found as a fairly accurate description. Although my Fitbit usually lasts less than a week, I considered it an amazingly long time compared to its competitors. Also, they send me an email when the battery is low, which is a simple but great trick to keep me hooked on Fitbit.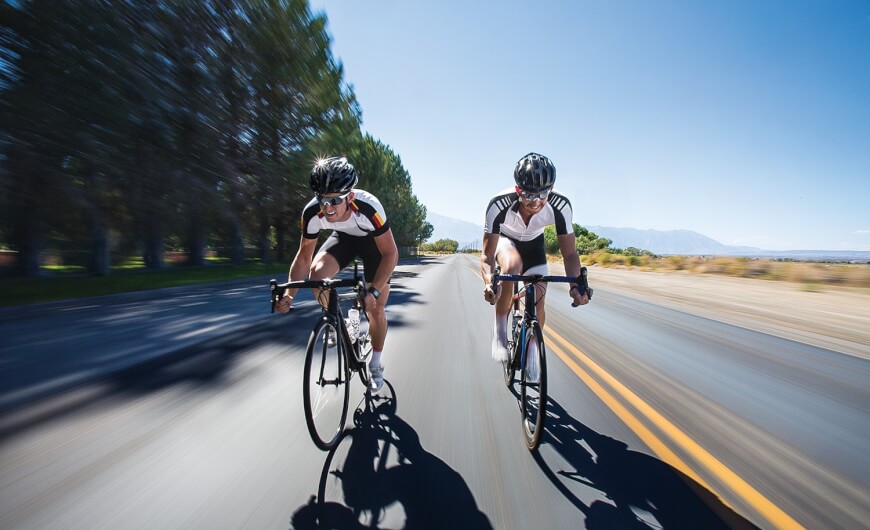 My least favourite features: the charging cable and not being water-resistant
Well, if you are looking for a swim tracker, this should not be your choice. Fitbit doesn't recommend swimming or taking a shower with the Surge, which is odd considering the watch has been tested to withstand up to 5 ATM (50 meters) of water pressure.
I also had some troubles with the charging cable as it detaches from the Surge quite easily.
Also, I am not very pleased with the price. I think it is a bit overpriced (249 euro), although it has a 45 days money-back guarantee and a 2-year limited warranty.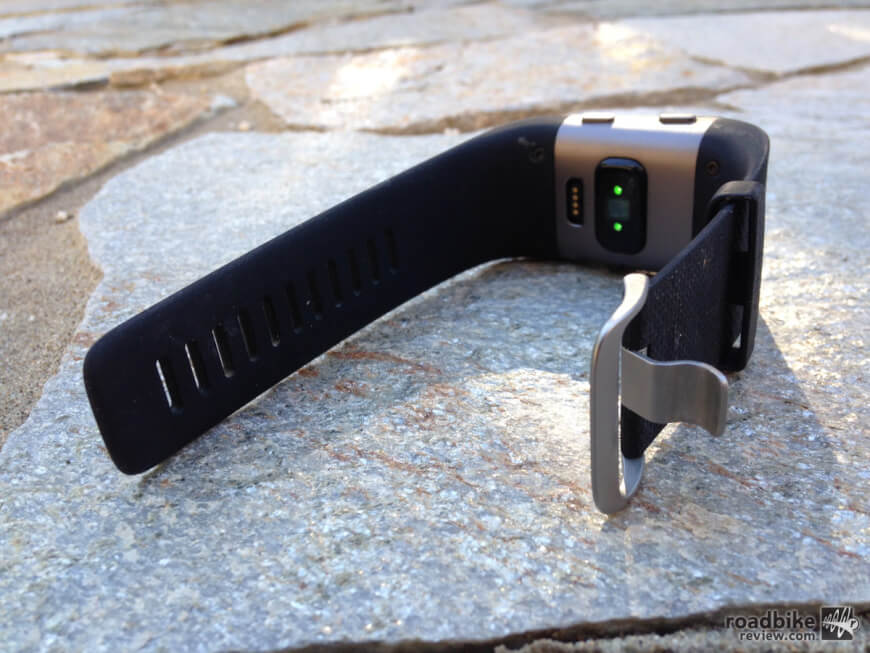 My workout experience with Fitbit
Until my muscle inflammation, I worked out every day 30 minutes on average. After 27 March 2016, my daily average dropped to 10.9 minutes and it lasted during the more than two months long rest period. After I could start my recovery and I bought my Fitbit I could increase my average workout to 41.2 minutes per day (!). My performance skyrocketed due to Fitbit. I had the motivation, of course, but I have to admit I could not reach this level of activity without the data. I realized that I am running, playing football or do more TRX workout because I want my results to look better on my Fitbit-screen. It might sound silly but I do love it.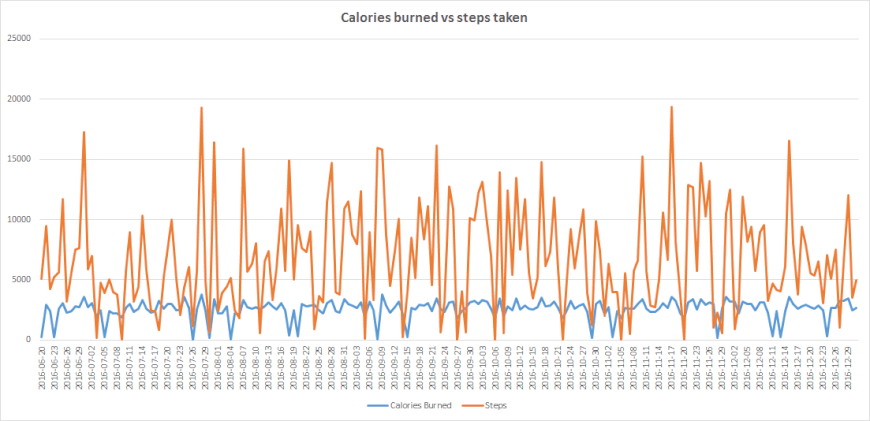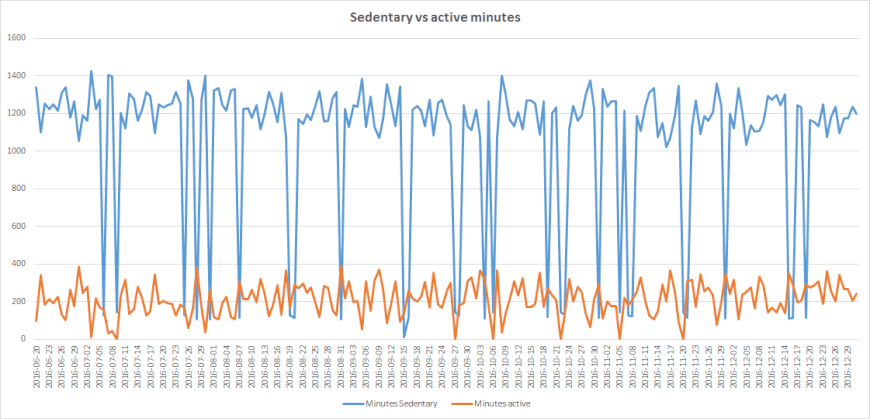 It is not an overstatement when I say Fitbit is the reason why I could re-enter the field of exercising after my injury. But of course my motivation pushed me to buy the wearable and has been pushing me over my limits ever since. As I always say. Technology cannot change your lifestyle alone. But if you have the motivation, you can change your life with technology.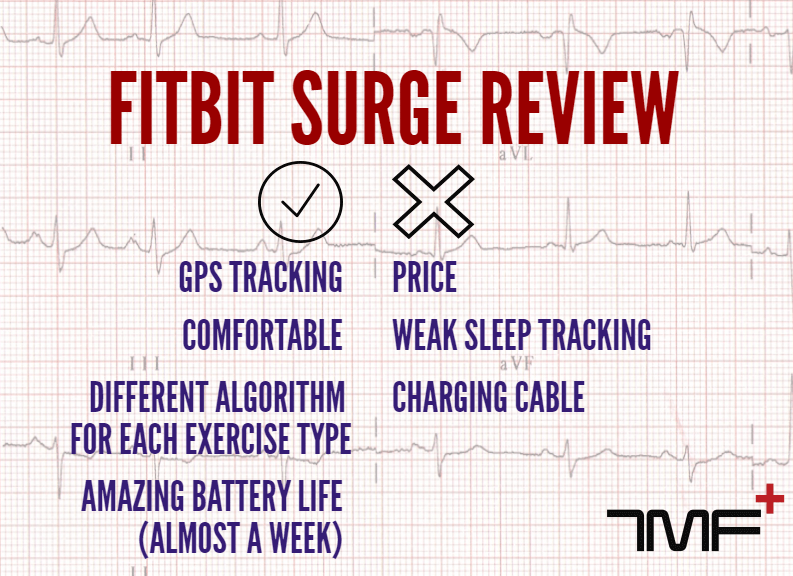 News shaping the future of healthcare
Advice on taking charge of your health
Reviews of the latest health technology