Fitbit Blaze Review: The Missed Jackpot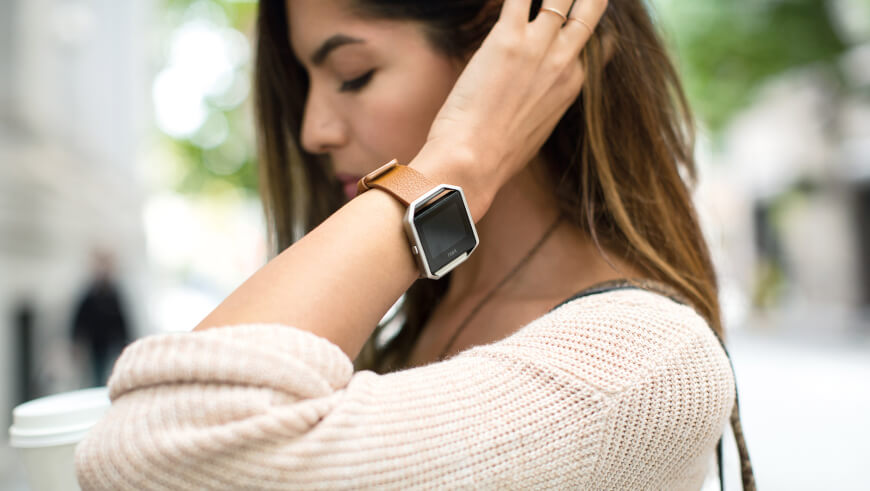 The Fitbit Blaze has all the potential to become the best wearable to combine activity and sleep tracking, heart rate monitoring and stress release function, but it has a huge downside. The smart alarm is missing. Here is how Fitbit missed hitting the jackpot. 
Is there one tracker to rule them all?
I've been living under the spell of data for many years. I have tested hundreds of gadgets, sensors, and smartwatches. I follow closely my sleep pattern, stress level, and other health parameters for more than two decades through various methods, I even created a thorough excel spreadsheet to be accurate. And, I experimented with sleep trackers to find the best combination to be fresh all day. My physical activity and performance have been analyzed and aided by a range of sensors and fitness gadgets. I've used weird-looking devices to measure stress and learn how to reduce it. I even used a headband to teach me how to meditate properly.
Yet, I've always looked for a sensor or tracker that could combine all the above. The Fitbit Blaze seemed to have all that it takes to be the winner of the all-in-one tracker race. But, unfortunately, they missed their chance and turned down the jackpot. Fortunately, the race is long and they could still do all it takes to get ahead of everyone else. Am I too mysterious? Let me share my story with you!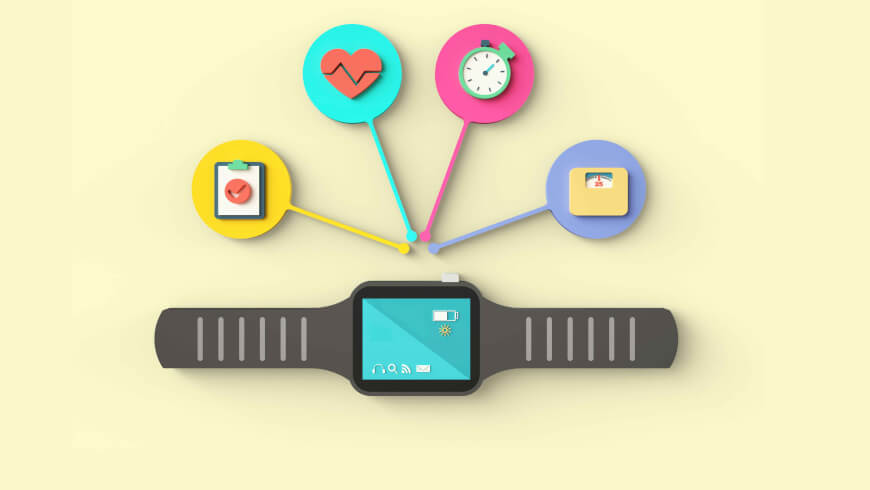 The wearable of great promises
I was disappointed when the other day the rubber strap of my Fitbit Surge got detached. No damage was done to it. I did not go to the Arctic or the Sahara recently where it would have been in extreme conditions, and no one came close to me with scissors either.
So, I was quite disappointed, but Fitbit offered to either send me a replacement for free or to get a 50 percent discount on another product of theirs. I chose the latter because I was keen on trying their Fitbit Blaze, a nicely designed smartwatch that promises to track everything I need.
My surprise was very positive as it fulfilled almost all my expectations.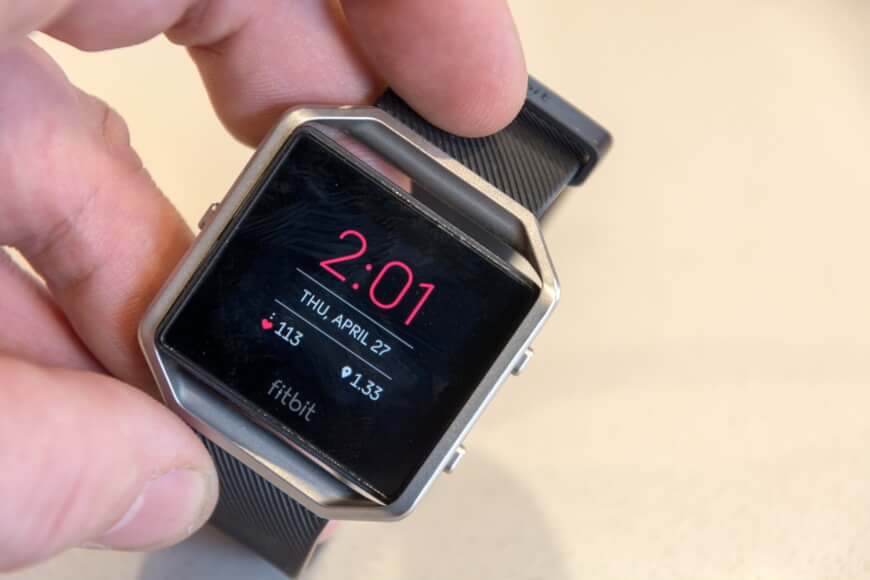 Fitbit Blaze – smart and stylish
If the Fitbit Surge has style, the Fitbit Blaze must be the Karl Lagerfeld of smartwatches. It is elegant, stylish, streamlined and you can switch the strap to any occasion. The idea is that you can customize the strap to "the party of the century" and to the "Thursday morning business breakfast" as well. Beyond being one of the most beautiful trackers on the market, it is easy to clean and has a battery time of days! (yes, Apple Watch users, you read it right: days!!)
The Blaze is very light so you can wear it comfortably throughout the whole day. The panel itself is a tidy 1.25-inch 16 color display with a touchscreen, so you can swipe through the options handily. And although I did not try it under the shower, its Wareable review said that there's no waterproofing, with only basic water resistance means that you're best off removing before swimming with the ducks.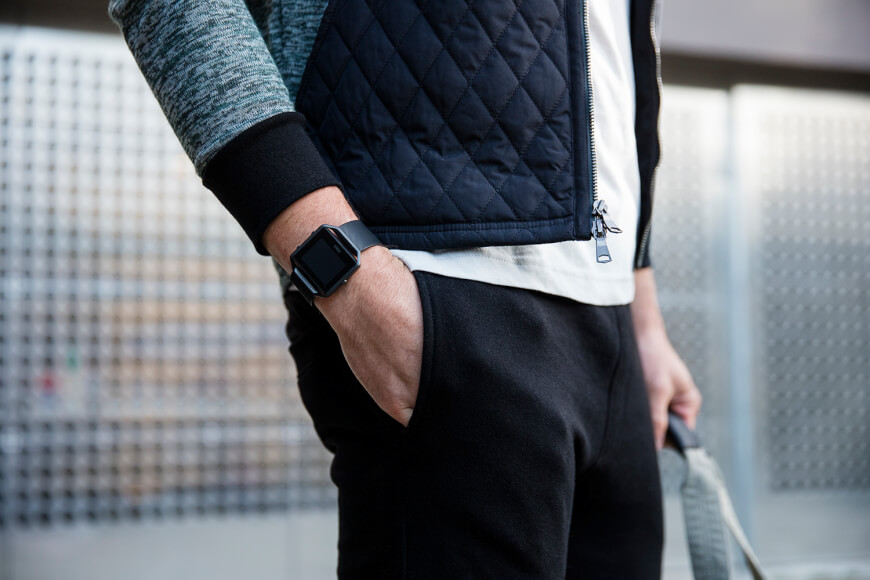 Activity tracking, pre-loaded exercises, and built-in heart rate monitor
The Blaze tracks physical activity as it needs to. How many steps you took or stairs you conquered, how many calories you burned, what's your fitness level. It measures your resting heart rate perfectly. And if you forgot to stand up between two episodes of Family Guy, it sends you a reminder to move. Moreover, it has several sports modes, which will track particular exercises using the built-in heart rate monitor. It is so effective that it made me stop using other trackers such as the Wahoo Fitness because I could get analyses about activities and heart rate at similar depth with the Fitbit already on my arm.
Unlike the Fitbit Surge, the Blaze does not have a built-in GPS. So if you do not bring your phone with you when you go out for a good run, it will only guess the pace based on the movement of your arm. And it is not quite as accurate, of course. It is quite a negative feature, but as many run with their phones e.g. to listen to music, it will not be a problem for them.
The wearable provides motivation through gamification: you will get an on-screen summary of each workout and you can check the Fitbit app to see how you are progressing towards your weekly exercise goals. Fitbit also sends out new exercise programs in its newsletter which I find quite handy. Also, since I can choose from a range of pre-loaded exercises, I stopped using Gymwatch to tell me what to do when I only have 10 minutes in a hotel room. It has a database of core exercises and the smartwatch shows you what to do, so you do not even need your phone here.
It also serves as a smartwatch showing you notifications from your phone, like calls, texts, calendar events and push notifications from apps like Gmail, Facebook & co. You can also easily switch from Beyoncé to Maroon 5 during exercising with only a swipe on the screen.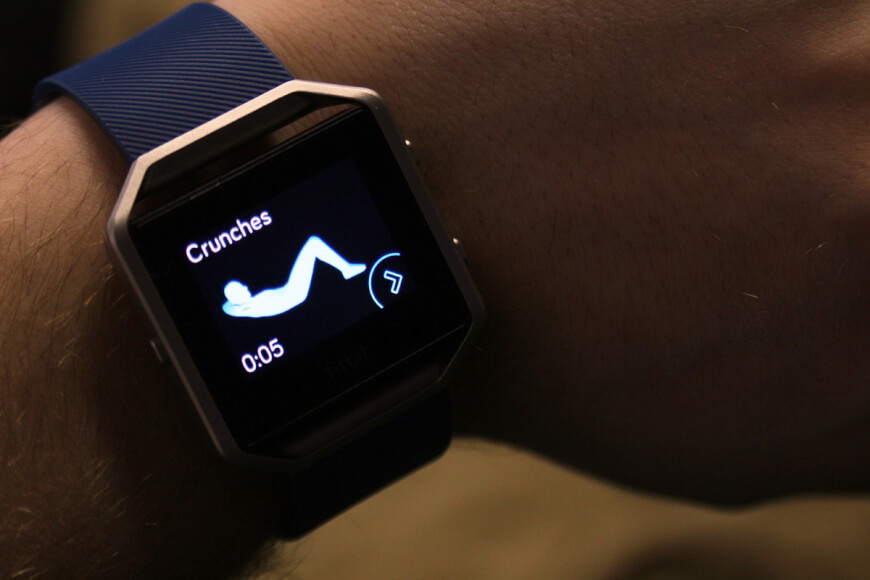 Bring mindfulness to your busy day and sleep well during the night
Fitbit introduced its breathing exercises on the Fitbit Blaze and its Fitbit Charge 2 tracker. Each session is personalized by measuring your heart rate variability and determining a comfortable breathing rate for you. There are two-minute or five-minute sessions available for you with biofeedback and animations. The breathing exercises helped me so much in bringing some light moments into the rush of my days that I stopped measuring stress via other ways because I do this now regularly.
The Blaze also tracks sleep quality – and I have to say it does its job pretty well. In my Fitbit Surge review, I mentioned that sleep tracking is a mandatory feature for activity trackers to include, but you can get it better elsewhere. However, the Fitbit Blaze outperforms the previous Fitbit generations. It tracks sleep quality at least as well as my favorite method where I combine the Sleep as Android app paired with the Pebble Time smartwatch. It tracks your sleep duration and consistency; while it also shows your time in light, deep and REM sleep to help you better understand your sleep quality.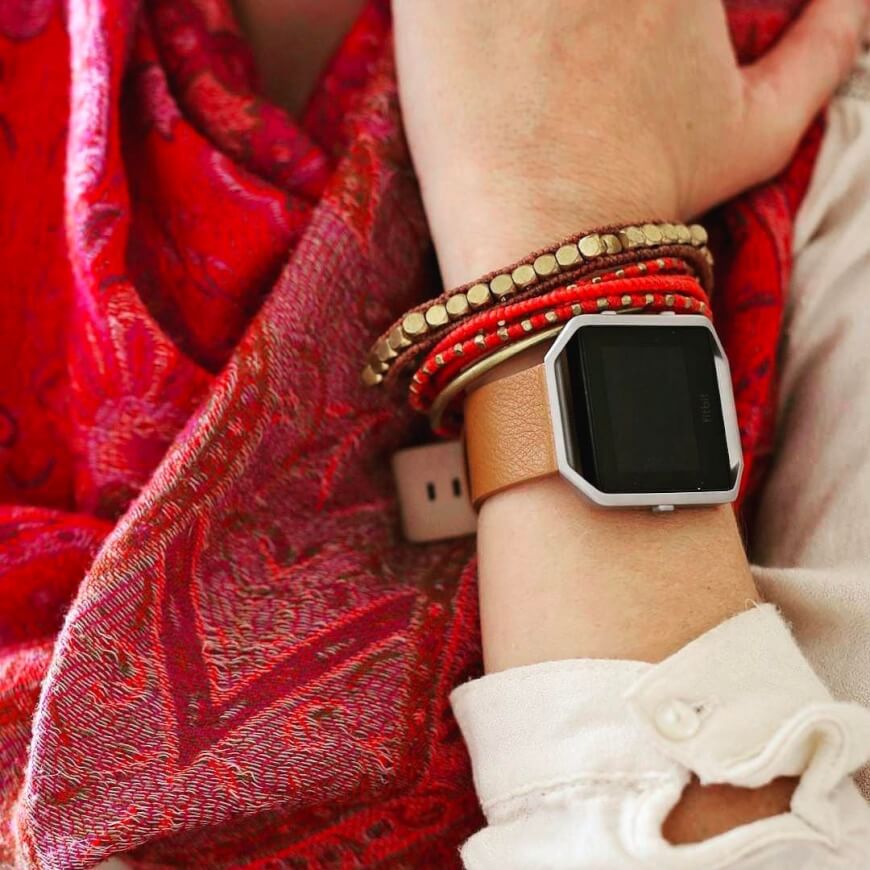 Where is the smart alarm function?
The producers of Fitbit Blaze did not include the smart alarm function into the tracker. How could that happen? It's not a minor thing, it's one of, if not, the best functions of smartwatches. The chance to wake you up at the very best time is comforting; makes you feel energized throughout the whole day without the torment of waking up slowly in the middle of a deep sleep circle.
It could have been the best fitness tracker and smartwatch out there, but they missed the ultimate chance to become one. They did not include a smart alarm because it would require the phone and the tracker to communicate every few minutes. It sounds very complicated, right?
Besides this, the charging cable is more of an April's fool joke. Although that can be dwarfed by the smart alarm problem, really. Moreover, I could buy a replacement charger on eBay that does not make me get the screen out of its brace and put it in a little box with a USB charger. Yes, that's how it works now. Quite odd.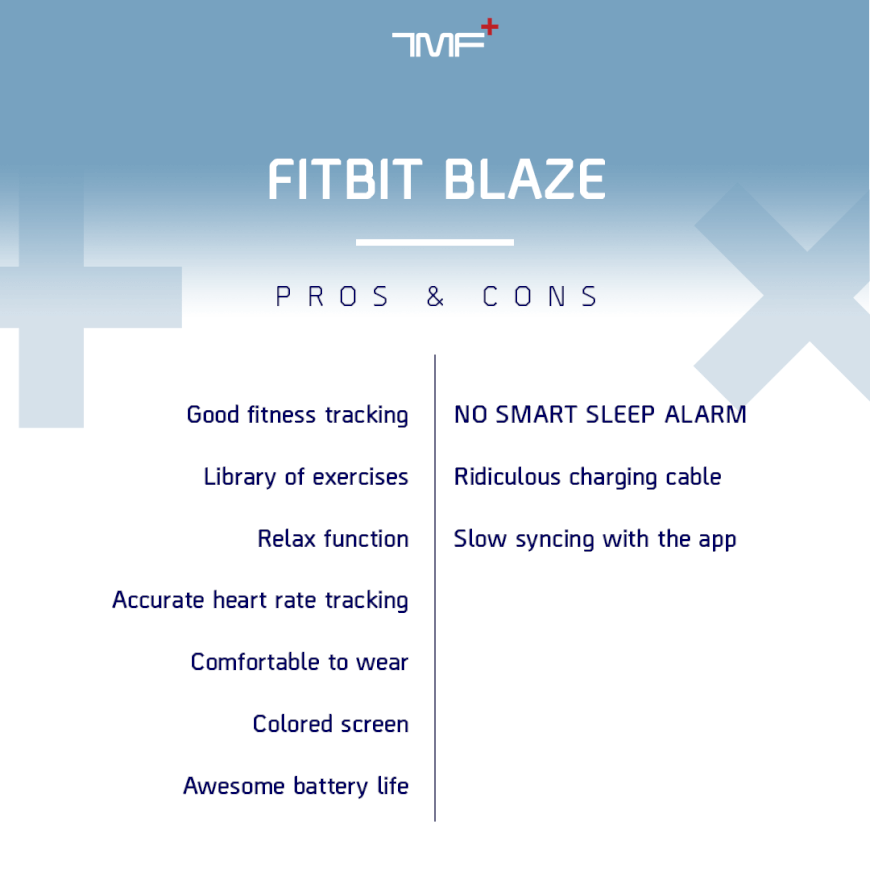 Hopefully, Fitbit has the courage to add the smart alarm, so I could shout out loud that you have found the best fitness tracker in the world while showing up the sign "Do not look further". Until then, I keep using different trackers for all these different purposes.
[subscribe image="false" type="article-horizontal"]Subscribe to
The Medical Futurist℠ Newsletter
News shaping the future of healthcare
Advice on taking charge of your health
Reviews of the latest health technology
[/subscribe]