The Finest Examples of Brilliant Healthcare Design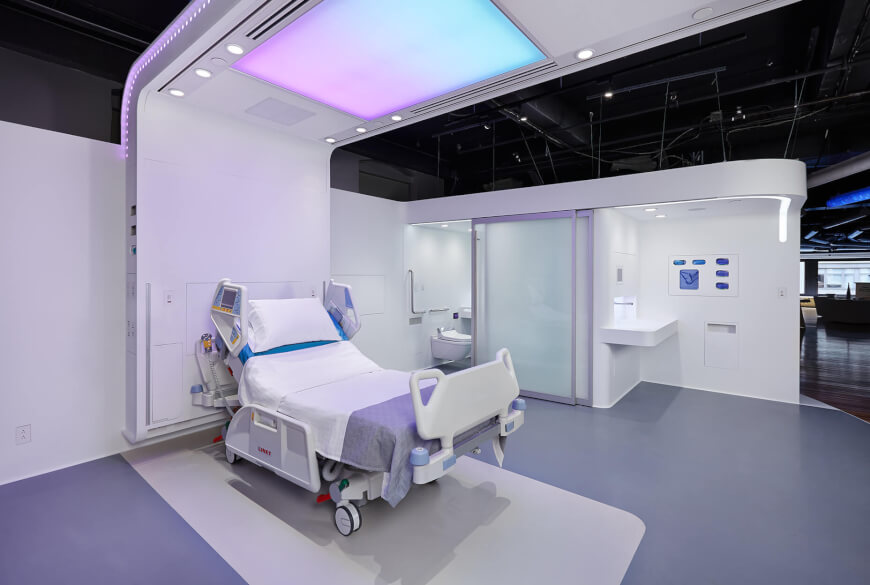 It's unbelievable how positively simple and thoughtful healthcare design can impact patients' healing process! Here, let me show you the finest examples of brilliantly designed devices and medical environments with great potential to bring positive change into medicine.
Napoleon and orthopedic casts
Did you know that currently used crutches date back to the era of the civil war? Did you know that Napoleon's famously controversial victory over the Russians in the Battle of Borodino in 1812 helped a French doctor develop an early version of orthopedic casts? Or that the first modern, "pay" hospital was opened in London only in 1842 with eight single-bed rooms? I didn't know it either, but to be honest, I'm more surprised we are still widely using these technologies all dating back to the 19th century.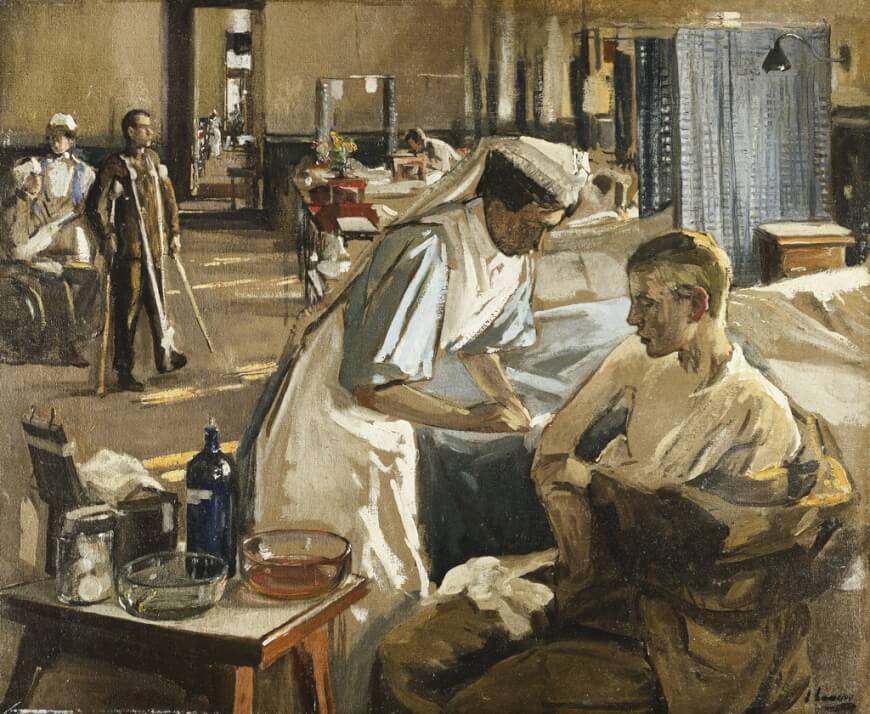 How is it possible that healthcare design lags behind all other areas of industrial design and architecture? We are still utilizing 19th century design elements in 20th century buildings (if we are living on the lucky part of the planet), while technology is already in the 21st century!
It is definitely not due to lack of creativity and awesome designers! They already started to utilize disruptive technologies, smart materials and out-of-the-box thinking a while ago, and are about to bring on a new profession: healthcare design. And I have to say the area of healthcare and medicine is a fertile ground where the seeds of creativity bring amazing results. The reason is simple: the most ingenious solutions come out of situations, when you are eager to find the most convenient and least costly way to solve problems. And healthcare yearns for cheap and simple solutions!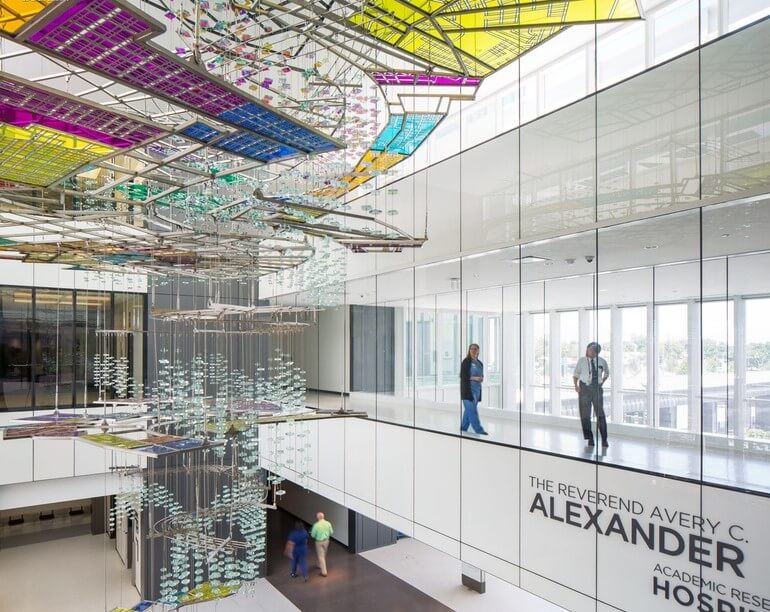 So, let me show you some jaw-dropping examples of brilliant healthcare design.
1) Forget the old crutch!
It is painful and very inconvenient to use traditional crutches. Max Younger, the designer of the M+D Crutch and Co-founder of Mobility Designed saw his dad too many times suffering from the usage of crutches due to several knee-injuries. Thus, he decided to redesign the centuries-old device and adapt it to the 21st century. To the greatest pleasure of his dad and patients all over the world.
It is an awesome design which removed the pressure from underarms and forearms, the traditional load-bearing areas for crutches, and shifts support to the elbows. Its feet absorbs shocks and the movable handles on the M+D Crutch allows users to use their hands without dropping the crutches. Mobility Designed hopes to ship the first batch of redesigned crutches as early as March 2017. I can't wait to try one!
2) Forget the traditional hospital room!
Why do hospital rooms usually look like places of confinement? Who says that patients have to lie in bed the whole day? Who says that the walls should be white and rigorous?
Why don't we apply disruptive technologies to hospital rooms? The hospital of the future could truly benefit from such current trends, as augmented reality glasses, walls that project virtual reality to make sure the patient feels literally at home by showing them images and pictures from their homes. Consider 3D printers, cognitive computers, telemedicine or medical robots which can render care less expensive and more efficient. Possibilities are endless for change!
Three children's hospitals in Stockholm/Sweden, Adelaide/Australia and Orlando/US applied some of these revolutionary ideas with amazing results. And leading healthcare design company,
fuelfor
, are creating new products such as 
Globuddys
that help transform the experience of care for children, parents and pediatric professionals.
Due to the special lights, decorations, toys and playful tools, kids are distracted and their fears are played away. The results: examinations are less painful, doctors have calmer patients and can work more effectively. I hope that more and more doctors and hospital leaders will recognize the power of great design in healing!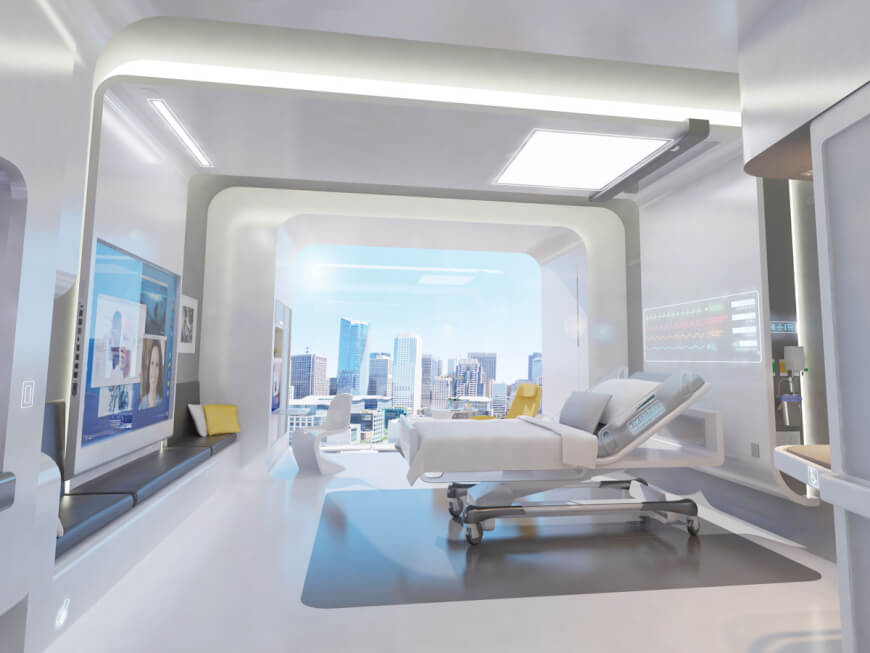 3) Forget the outdated plaster cast!
Have you ever had a broken arm or leg? You are very lucky if you haven't and I hope it stays like that in the future! But if you had, do you remember how inconvenient it was during the summer heat when your skin started to itch under the plaster cast? How annoying it was to take a shower with it or just to adapt to its weight?
3D printing casts could finally transform the experience of healing a broken bone. The doctor just scans your arm, prints out a water-proof, lightweight cast in seconds using a software approved by traumatologists, and you're free to go home. At the next visit, your caregiver simply pops it open to examine the injury. Cheaper, faster, more convenient for both patient and doctor. The Spanish 3D printing startup Exovite experimented with the technology. I am hopeful though that 2017 brings a start-up with the forward-thinking vision of bringing 3D printed casts to as many patients as possible!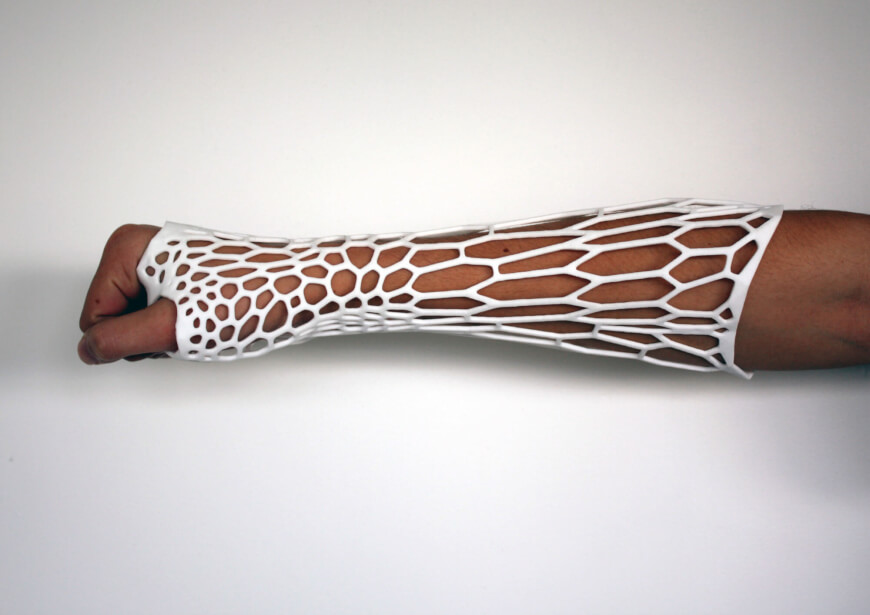 4) Forget the lifeless hospital examination room!
Prof. Stefaan Bergé redesigned his whole department at the Oral and Maxillofacial Surgery Department of Radboud University Medical Centre Nijmegen in the Netherlands based on his patients' suggestions and on my book, The Guide to the Future of Medicine. The outcome? The new examination room has a simple, round table with a desktop computer and a projector, where the patient and the doctor have their friendly chat. Whenever an examination is necessary, they cross the "blue-line" in the room indicating the "boundaries of the clinic" elegantly. The room has a friendly architecture with large windows. It's definitely not rocket science, but the patient satisfaction index is soaring.
Dr. Bergé said patients asked for the simplest things: to have more privacy, more information and more new games for kids in the waiting rooms – to kill time more easily. They asked for amiable architecture with a lot of light and friendly colors, and round tables instead of the square one: to put an end to the "confrontation" between the "contending parties" and to have a more balanced patient-doctor relationship. It would be great to see more and more hospitals and wards applying his method!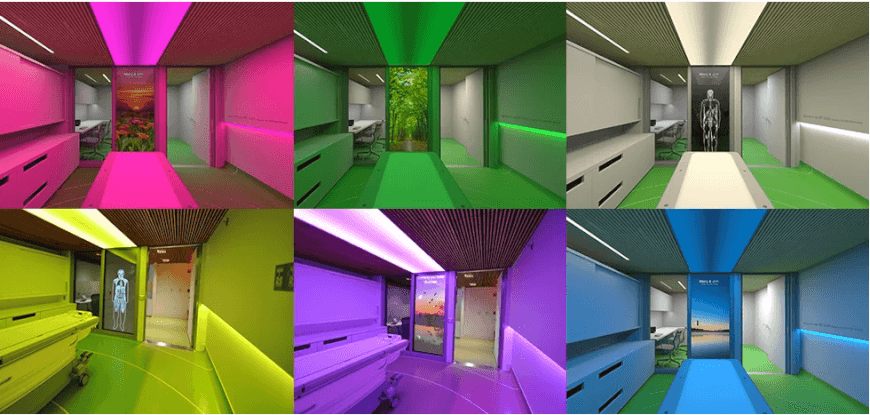 5) Brace yourself, awesome smart utensils are coming!
Smart utensils enable people with eating problems enjoy their food again. For many elderly people and patients with hand tremor, eating is torture. They lift their hands, but the food falls out of the spoon, and at the end of the meal they will be just as hungry as they started. Even worse, they will have food all over the table and themselves.
The Liftware stabilizing handle might mean salvation for them. The smart utensil stabilizes hand motion, and enables the hand to shake 70 per cent less. Besides, the utensil comes with soup as well as fork attachment to broaden the horizon of meals. Lift Labs have also developed a related iOS and Android app called Lift Pulse, which works as a "journaling app" to record motion data from hand tremors using a phone's built-in accelerometer sensor.
6) Amazing prosthetic leg design transforms the patient experience
Data shows that among those living with limb loss, the main causes are vascular disease (54%) including diabetes and peripheral arterial disease, trauma (45%), and cancer (less than 2%). There are more than 1 million annual limb amputations globally -—one every 30 seconds (!!!) –what is even more troubling, particularly since the International Diabetes Federation (IDF) predicts that current global prevalence of diabetes will burgeon from 285 million to reach 435 million by 2030.
Beyond the urgent need to contain the worldwide raging diabetes epidemic and trying to live more healthily, there is also the necessity to treat patients with limb loss the best way possible. Amazing healthcare design comes to their aid. Exo-Prosthetic believes that prosthetic legs do not have to have a displeasing appearance and be too expensive. They use the combination of 3D scanners, 3D printers and complex 3D modeling software to create more precise, customizable and affordable prosthesis. Just look at their amazing photos! I truly believe they succeeded!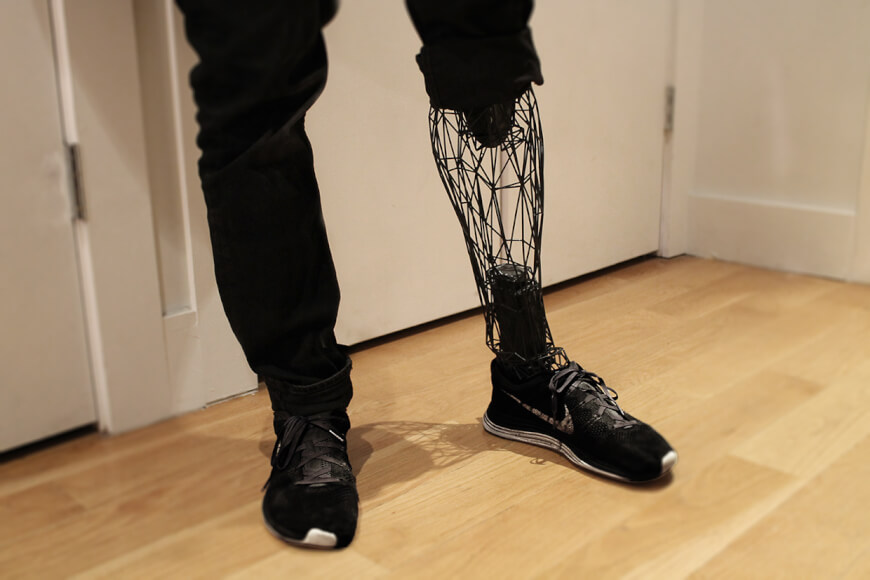 7) The coolest empathy cards for supporting cancer patients 
Being diagnosed with cancer is a re-defining moment in life. There's a reason cancer patients consider their life afterwards to be "the New Normal". For the healthy environment (friends and relatives), it is unimaginably difficult to cope with the disease and its psychological consequences. And while close friends and relatives want to help and care for their loved one with cancer, sometimes it is difficult to find out how to show your love without being condescending or too dramatic.
Card company thortful has created a range of empathy cards for people with breast cancer with messages like "You are the bravest person I know" and "I don't always know what to do or say but I will always be here for you no matter what". And they work. Especially because they are honest, loving and funny at the same time. No surprise they are so thoughtful. One of the card designers who contributed to the thortful breast cancer card range, Emily McDowell was inspired by her own experience surviving cancer. So if you want to truly empathise with someone who has cancer, look for a thortful card.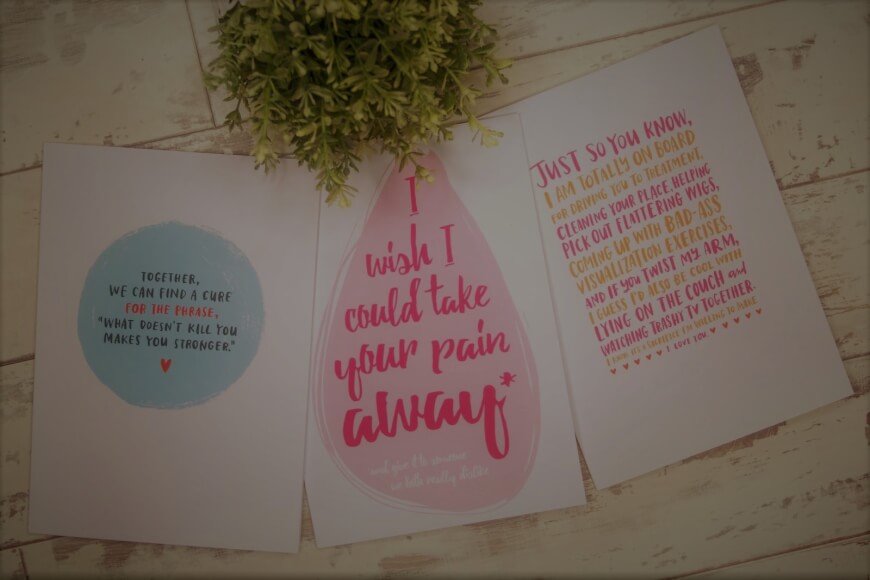 Do you want to see some change in your own environment?
Did you get into the mood for change after reading through this whole list of awesomeness? That's great!
If you are a medical professional, first find out what parts of the processes you use are ineffective and only then look for a technological solution! Is your biggest passion designing and creating new objects? Please dive into healthcare and help us create better devices, solutions and processes for patients. If you happen to be a patient, please let your voice heard about what you would improve.
The first step is always hard to make. This book could give you a boost to go the extra mile.
News shaping the future of healthcare
Advice on taking charge of your health
Reviews of the latest health technology