Fight Stress Successfully With Technology: Free Guide and Giveaway!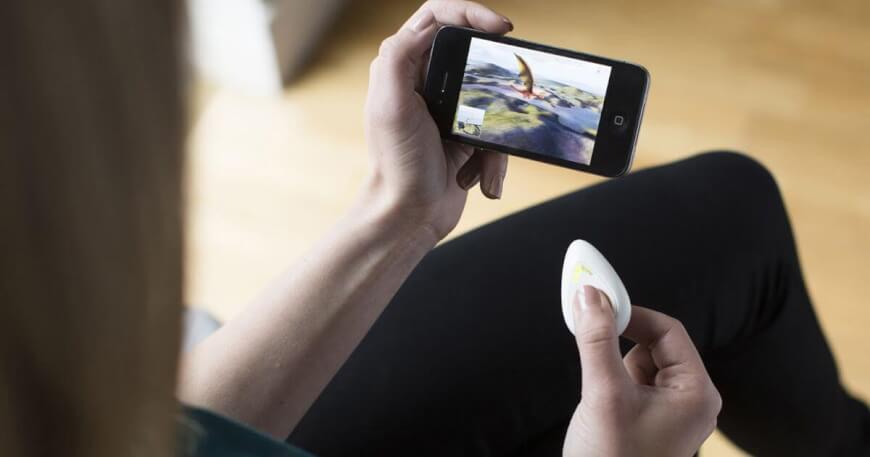 Stress is such a central part of our modern life that we sometimes take it for granted. But it's also one of our most unhealthy habits. Work, money, insufficient sleep, relationships, even driving in thick traffic have been shown to increase it. Unsurprisingly, roughly 3 of 4 people experience stress-related negative physical and psychological symptoms.
As I've battled stress myself, I wanted to help, and put together a Guide to Managing Stress with Technology. The great team behind Pip, the personal stress manager, has agreed to award a device to a lucky person who downloads the Guide. I'm also giving away 10 copies of my latest book, My Health: Upgraded, which helps improve not just stress management, but other areas of your health with technology.
How technology helped me manage stress
I've been quantifying my health since 1997. Through this, I have learnt that stress impacts me the same way it does others – it reduces the level of my focus, leads to bad sleep quality and decreases my emotional well-being. Based on this data, I realized I need to develop personal methods for reducing stress, as giving over 50 keynotes a year, as well as writing and consulting, stress was threatening my health.
First things first, I had to identify the things that make me more stressed, as well as the activities and thoughts that help me reduce anxiety. Then came designing a strategy that helps me pursue my lifetime goals without inducing undue stress. Looking back, managing stress proactively might have been one the best decisions in my life.
I have been giving simple scores between one and ten to my mental, physical and emotional well-being every single day for years. Using a spreadsheet to track when I was stressed out, I was able to realize when it impacted my life – something that's easy to miss amid the rush of work, family and social activities. When I purchased the Pip device to actually measure my stress levels, I gained even better understanding of stress in my life, and what activities increased or decreased its levels.
For example, I've been playing Lumosity to improve my cognitive skills, but what surprised me was how effectively playing just 10-15 minutes reduced my stress levels. I've been using music from Focusatwill.com to work productively, and it turned out my stress level also decreases while listening to its tunes. Realizing that playing football decreased stress levels not during and right after the game, but for another 24 hours convinced me to indulge more in the sport. I've included more of the things I've learned in the Guide to Master Stress.
The Pip, a device to master stress relief
A few months ago, I started using PIP, a tiny device that was designed to give immediate feedback about my stress levels. Its smartphone app also helps learn how to reduce stress by showing me a winter image which I need to transform into summer by being relaxed. I hold it between the thumb and index fingers to measure skin conductivity for a few minutes and I know I dedicate time to having a less stressed life.
The longer I can keep my stress low, the faster the scene changes. The task takes me about 15 minutes, while my wife does it in about 4 minutes. Of course it stresses me to think about how much more stressed I am than my wife, at least according to the device. But I am working on it.
If you're one of the billions of people battling stress daily, make sure to get the Guide to Mastering Stress With Technology, and get a chance to win the Pip device and one of the 10 copies of My Health: Upgraded!