Early Study Shows Google Glass' Future Promise in Treating ADHD Symptoms For Autism Patients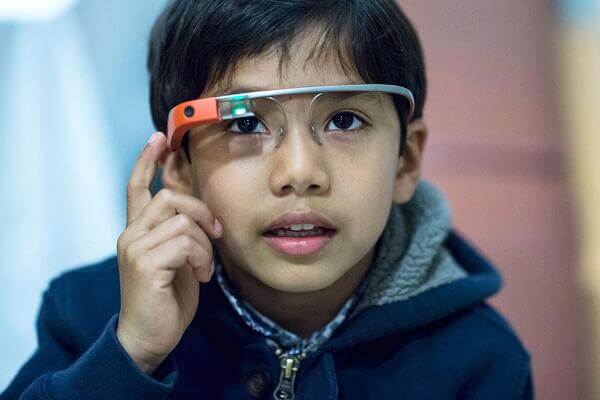 Attention-deficit/hyperactivity disorder (ADHD) symptoms in autism patients significantly decreased after just a short-period interaction with Empowered Brain, a Google Glass-powered educational augmented reality tool, outcome of a clinical research trial published in JMIR Mental Health on 2 April, World Autism Day, showed. In spite of being in an initial phase, the study shows AR's future promise in positively impacting lives of people with autism.
Gamified augmented reality against ADHD
The preliminary study found that measures of hyperactivity, inattention, and impulsivity dropped by 56.4 percent in the patient group with high scores of ADHD, while by 66.3 percent in the group with low symptomatic signs 48 hours after the session with Empowered Brain. In the framework of the clinical trial, children, adolescents and young adults with autism spectrum disorder got the chance to try various educational, gamified modules for improving social skills and communication.
For autism patients, paying attention to social happenings could be burdening. As a response, the team of Empowered Brain developed the Face2Face module to help direct attention. Cartoon characters will sit on people's heads and arrows will guide the eyes to the point where the focus should be placed at a particular moment. In another game called Emotion Charades developed in partnership with Affectiva, an emotional artificial intelligence company, the users can identify emotions of other persons. They can get scores for right answers, and guidance when it is necessary.
"The academic potential of students with autism is often limited by a lack of focus and attention, which is why we studied the impact of the Empowered Brain on these common but challenging ADHD symptoms," says Mr. Rafiq Abdus-Sabur, Brain Power's Educational Lead and a Harvard-trained expert in assistive technology. "Our preliminary research shows that we can improve inattention and hyperactivity, challenges that get in the way for both teachers and students," he added.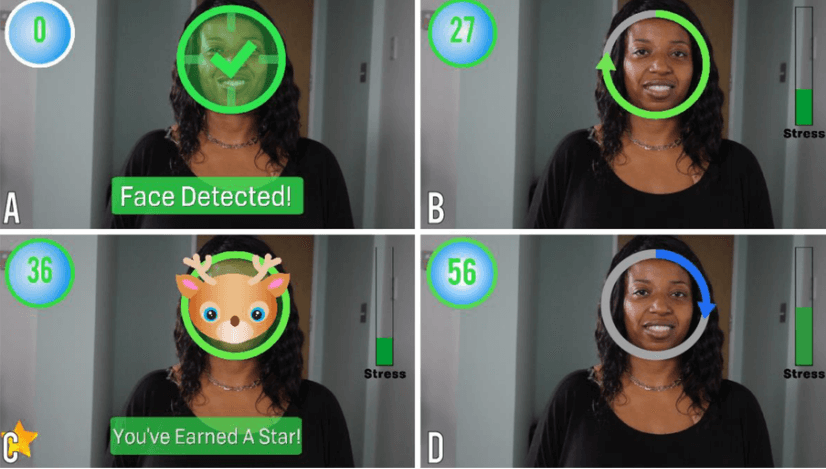 Augmented reality has great potential in healthcare
Although the study itself points out that it has severe limitations in the sample size and the duration; meaning that a longer-term research should be undertaken to study the potential expectancy effect, too, the overall outcome suggests a positive reaction from autism patients to an intervention with augmented reality. None of the participants showed signs of distress when facing the new technology, which is particularly hopeful. Authors of the study hope to conduct more clinical trials to prove the efficacy of augmented reality on larger samples in the future; and continue the development of Empowered Brain.
In any event, the technology already shows signs of having a potential in healthcare. For example, with the help of EyeDecide, an augmented reality app, anyone can simulate the vision of a patient suffering from a specific condition. The app can demonstrate the impact of Cataract or AMD helping patients understand their symptoms and their current medical state better. AccuVein is using AR technology to make both nurses' and patients' lives easier. The handheld scanner projects the veins of the patient over the skin via augmented reality showing nurses and doctors where the capillaries are. It has been used on more than 10 million patients and makes the finding of blood vessels on the first stick 3.5-times more likely.
News shaping the future of healthcare
Advice on taking charge of your health
Reviews of the latest health technology