How Could Digital Technology Make An Impact On Primary Care?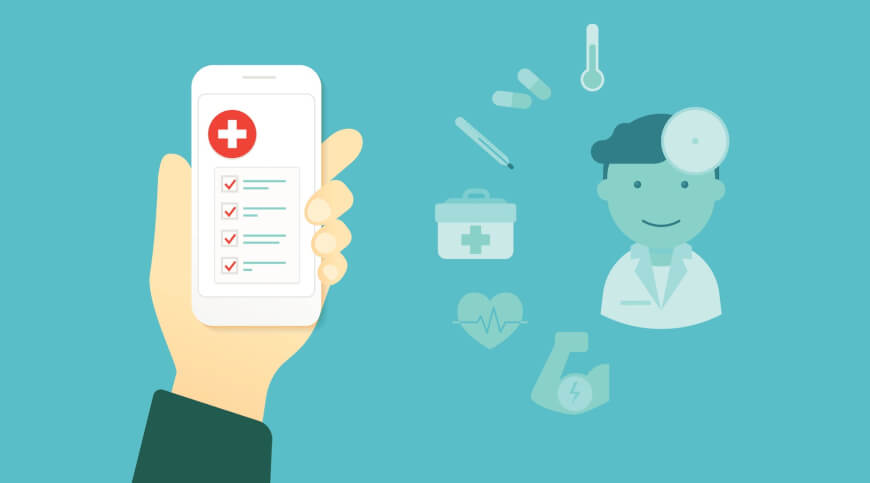 General practitioners are the first contact point for patients and the building blocks of healthcare. Where do they stand on the issue of digital tech? The Medical Futurist Institute conducted extensive, survey-based research about the willingness of GPs to use the latest innovations in their practice and their attitude towards the future. Let's see how could digital technology make an impact on primary care.
A turning point in healthcare
Healthcare is on the verge of a paradigm shift due to digital technologies, as our Digital Health Manifesto points out. Trends and research suggest that in the next years, medicine will shift from a reactive to a proactive discipline. Moreover, to stay at the letter P, it is said to become personalized, preventive and participatory. With the help of digital technologies, such as portable diagnostics, wearables, sensors, the patient will become the point of care instead of hospitals, clinical labs or other medical facilities. Moreover, artificial intelligence, nanotechnology, various targeted therapies and precision medicine place the individual in the center of care instead of large populations. Instead of solutions working for the average patient, the aim of precision medicine and targeted treatments will be a personalized solution for the individual.
Innovative tools, access to more information online, social media peer communities and data will allow the patient to take care of themselves at home continuously, taking on a more preventive approach when it comes to health. Moreover, all these resources result in the physician losing the status as the exclusive source of medical knowledge. Looking one step ahead, digital technologies and patient empowerment will turn the doctor-patient interaction into a more equal-level partnership instead of being a profoundly asymmetric, paternalistic relationship. It also means that doctors will have to draw in patients into making decisions about their health and their bodies, which will result in medicine becoming more participatory.
These are immensely transformative shifts and the first actors to feel the winds of change will be patients and doctors. Especially, primary care physicians.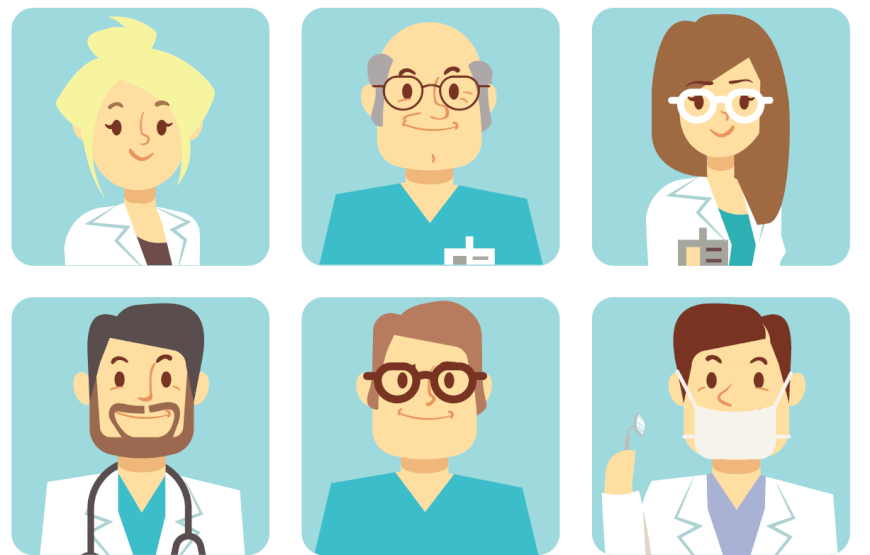 General practitioners in the firing line
Primary care physicians are the first contact point for most people when they think about healthcare. GPs have always represented a bridge between the ivory tower of medicine and society. They are the ones who meet the most patients, together with emergency services they are the ones who "serve in the firing line". They are also the ones who do not necessarily have the time and resources for experimenting with the latest technologies.
However, they should. We have worrying statistics about global doctor shortages – and technology could alleviate the pressure on primary care physicians. The World Health Organization (WHO) estimates that there is a worldwide shortage of around 4.3 million physicians, nurses, and allied health workers. At the same time, the need for healthcare services is rising: illnesses are becoming easier to catch, civilizational diseases such as diabetes and obesity are on the rise while aging societies need more and more care.
Technology could become an excellent tool for GPs. For example, patients in the future could turn to digital health assistants and medical chatbots with simpler questions about their health, about particular drugs or to manage their administrative matters. Wearable sensors and devices could stream data to a doctor's smartphone, notifying them whenever vital signs are acting up and providing them with all the necessary data for delivering care. These will also ensure doctors only treat those who really need professional care, making it possible to offer simple treatment advice remotely. In turn, this will increase the time GPs have to manage and advise each patient, building trust and ensuring patients act on the doctor's advice. What's more, smart algorithms will ensure the GP can tap expert advice on rare diseases and serve as a gatekeeper to other specialties.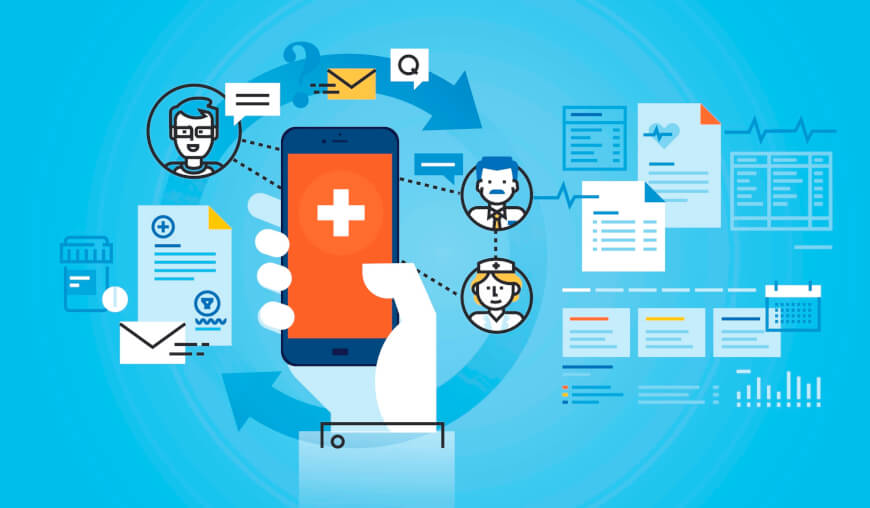 Digital health in primary care
For all these reasons, The Medical Futurist Institute decided to conduct extensive, survey-based research to see GPs' knowledge of and attitude towards technology. The cross-sectional, pilot study was administered from September 2017 to December 2017 through an online survey. The 43-item questionnaire was published on the social media and other online channels of The Medical Futurist as well as in the network of the European General Practice Research Network (EGPRN).
For us, it was more than exciting to see the results of the study, so take a look at our infographic summarizing the main takeaways.

Adoption of digital health tech should be facilitated
Our study has various limitations, one of the most important is that it represents a subpopulation of general practitioners globally, who are open to technologies. As our survey was only available online, the respondents had to have a certain openness towards technologies to be able to even access the questionnaire. Thus, it is even more striking that even this group uses only a part of the wide spectrum of digital health.
Currently, social media and smartphone applications are the most popular among the respondents, which is not a surprise considering the wide penetration of social media and the soaring smartphone sales. However, GPs expressed their desire to use portable diagnostic devices, health sensors and telemedicine in the (near) future. We noticed that sci-fi-sounding technologies such as artificial intelligence, virtual reality or augmented reality have not convinced primary care physicians yet, they seem to be more distant and restrained in their willingness to use these innovations – even in the future.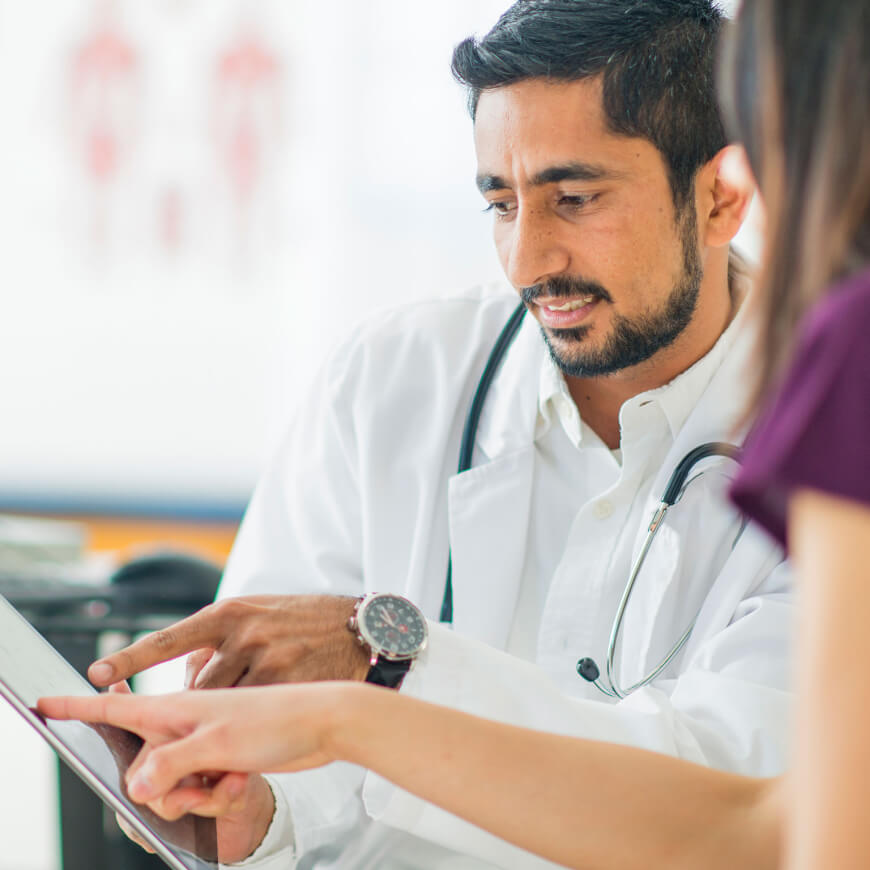 When asked about the future, 70 percent of respondents said that the use of digital health is inevitable. However, it was interesting to see that they had not linked the transformation of the patient-doctor relationship to digital technologies unequivocally. Only 41 percent of physicians thought that the hierarchic, paternal linkage between patients and doctors will become more equalized as a result of digital technologies.
Regarding the benefits of digital health, GPs seem to agree that disruptive innovations may increase patient engagement and make treatments faster. It was interesting to see that they do not consider money as a push factor regarding adoption.
The main reasons for physicians not to use technology turned out to be their unavailability, the lack of evidence and useful guidelines, as well as worries about data security. These are all valid concerns and we, at The Medical Futurist team believe that medical facilities, healthcare regulators or policy-makers should take more steps to facilitate adoption. This can happen through making technologies more widely available, through establishing organizations dedicated to the creation of guidelines in working groups about digital health usage and drawing up more guarantees with regards to data security. But there are millions of other ways, too.
You can find many great ideas in our report entitled Digital Health Best Practices for Policy Makers.
News shaping the future of healthcare
Advice on taking charge of your health
Reviews of the latest health technology