Using Digital Technologies Makes Disaster Relief More Efficient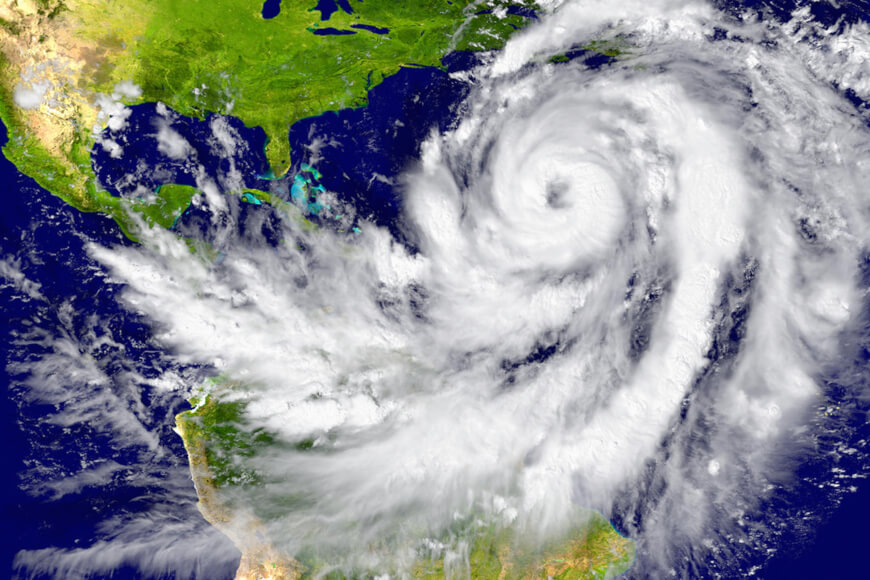 Digital technologies, such as interactive maps, open databases, textbots, apps, telehealth services or drones have great potential to help people stranded in life-threatening situations and make first response teams more effective during disasters. Let's see how!
Hurricane season arrived in the Atlantic with destructive forces
Hurricanes hit the Atlantic coast and the Caribbean hard. Hurricane Harvey arrived in Texas at the end of August, left at least 39 people dead and 30,000 people in need of temporary shelter after their own homes were flooded. On 26 August, 56,000 emergency calls were placed in Houston after the storm hit. Fortunately, the police were able to rescue 3,500 people from the floods in the city and the surrounding areas.
Hurricane Irma roared and raged in Florida and the Caribbean. The destructive storm arrived in the state on 10 September with heavy rain and winds of around 100 miles an hour. Millions of people there had already left their homes. Huge areas in Florida are without power, and parts of the city of Miami are under water. The "big monster", as it was called by US President Trump, cost the lives of four people there, while it already claimed 137 lives in the Caribbean. It is estimated that 1.2 million people on the islands have been affected by Irma and that could rise to 26 million after hitting the US, according to the Red Cross. As two more hurricanes, Jose and Katia, are also approaching the area, it is worth looking at how digital health can help people in need.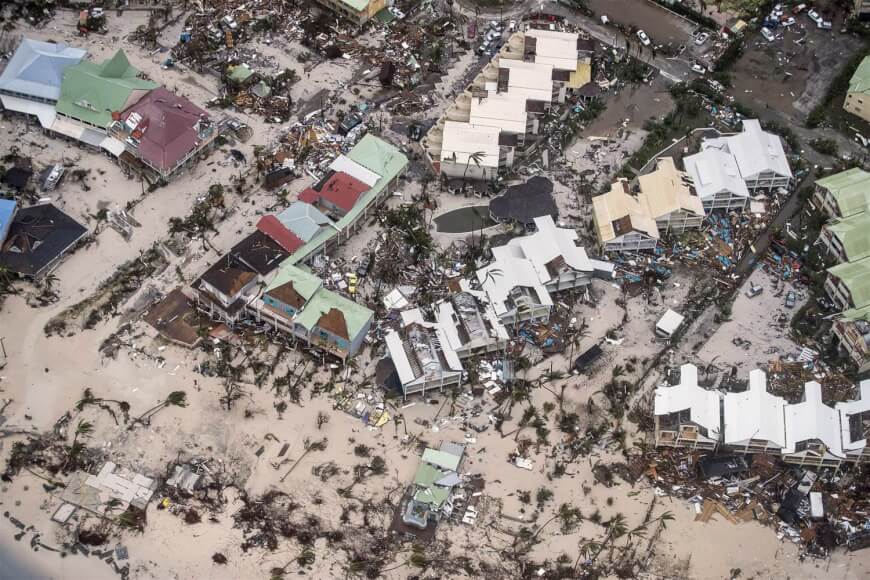 When medical facilities are affected, digital technologies jump on the stage
In the case of natural disasters, it's even more important to be connected to our loved ones and others, get information as quickly as possible and to find help. Especially, since hurricanes do not differentiate between medical and non-medical facilities. For example, Irma and Harvey heavily affected health care companies with business in the hurricane areas, from hospital chains to medical technology facilities and parts of the pharmaceutical supply chain. As Irma swept through the US Virgin Islands, it tore off the roof and crippled the only hospital on St. Thomas. The islands' 911 emergency system was also down. Moreover, 23 hospitals in the Houston region alone have evacuated their sickest patients, according to the Houston Chronicle.
In such an ungodly situation, when you cannot turn to hospitals or pharmacies the same way as you usually do, technology might give a helping hand how to reach out. Social media, apps, open data, creative and fast acting software developers or drones might be indispensable partners of people in need in disasters.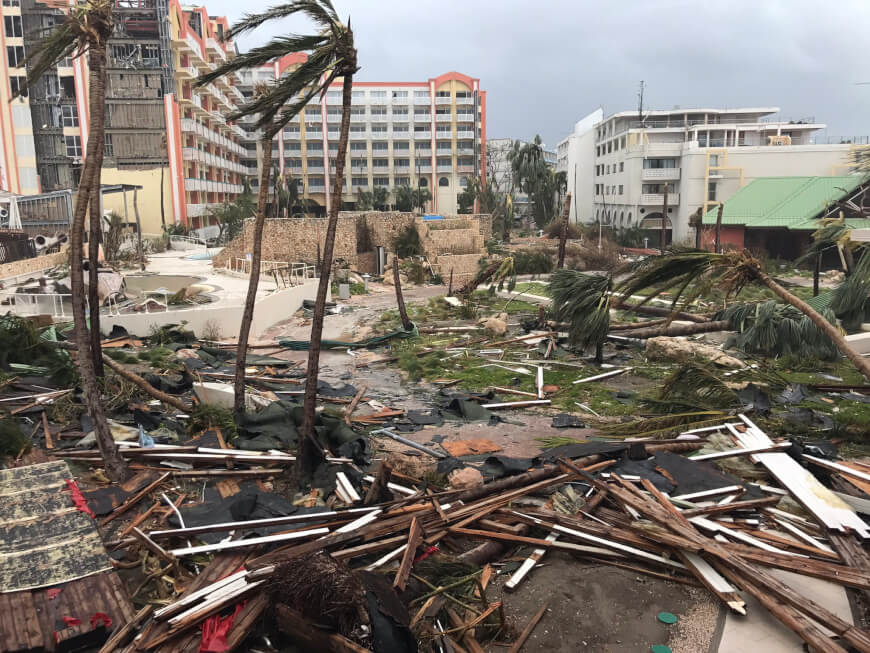 Tech giants for more effective rescue
Interactive websites, online maps, and social media have an enormous potential in aiding first response teams in rescuing stranded individuals. In the future, saving people stranded in disaster-affected areas should be as smooth as the way Google Maps is organizing traffic. It knows where users are so it can analyze traffic too. Although we are not there yet, Google, Facebook, and all the other tech giants have invaluable resources for helping those in need – and they do their share in giving a helping hand.
The search giant, Google added Texas and Houston-specific alerts combined with SOS Alerts to its map layers that detail emergency phone numbers, relief fundraisers, maps and other resources. Moreover, ahead of Hurricane Irma, Google Maps showed closed roads in Florida in real time. As in the case of previous life-threatening events, Facebook activated its Safety Check service for both Harvey and Irma, so users can see whether friends or family members were impacted by the disaster. The giant house-sharing website, Airbnb opened its platform to all the people who had to be evacuated from their homes and to members of the rescue teams helping victims of both Harvey and Irma.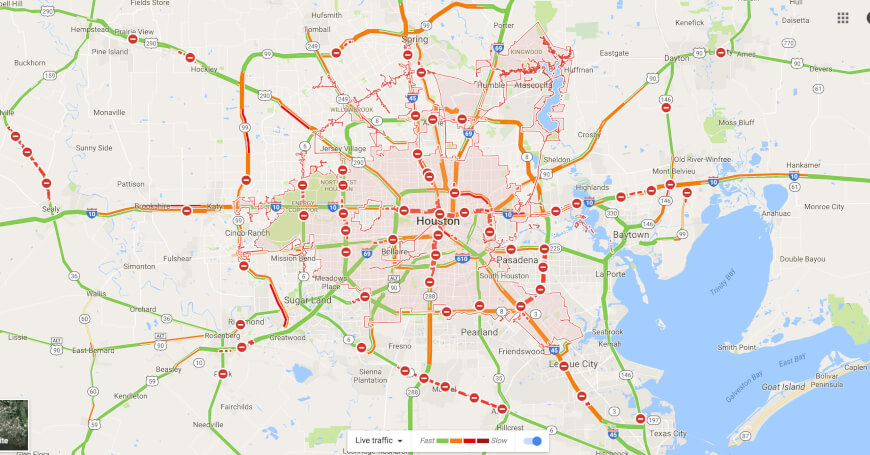 Interactive maps and open data bases
VentureBeat reported that a trio of Houston-area software developers created an online rescue site entitled Houston Harvey Rescue in under three hours. Amazing achievement under hurricane conditions! They realized that 911 might not be able to handle all the incoming calls or there might also be problems in the phone system reach as well. The website helped carry out more than 7,600 rescues, but it also served organizational purposes: it could be indicated who was already rescued to avoid duplications.
The Houston-based community of tech advocates and volunteers, Sketch City built the Texas Rescue Map for providing information about shelters, rescue vehicles and people who need to be saved. Lately, the website is rebuilt into the open source project entitled Crisis Cleanup with the aim to make the recovery works faster.
The City of Houston made timely information available to the public before, during, and after the storm through a number of open data feeds. Residents of Houston and the area could use open data to track rising water levels, see which evacuation routes were still passable, and find nearby open Red Cross shelters. I think that in such extraordinary situations as floods or other disasters, safety issues overwrite certain privacy concerns, thus in the future, we are going to see many more open sources shared and used for specific purposes, such as disaster relief.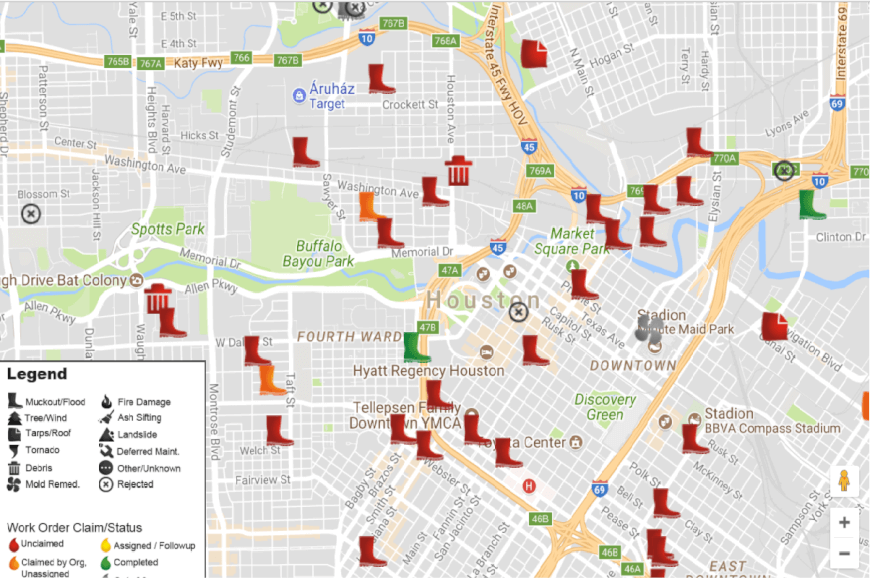 Lead me to a safe place, textbot!
A member of the Sketch City network, Nile Dixon developed a textbot for Harvey's victims. Phone users only needed to text their zip code to the given number, and the bot informed them about the nearest shelter. The app called Zello helped volunteer responders organize fleets of power boats, party boats and canoes to find those caught by the rising waters. Zello is basically a walkie-talkie in your pocket. Users push and hold a button to talk immediately with others on radio-style channels. With the Irma Safety Check app, anyone can look up whether their friends and family members are safe and sound.
The Verge reported that MIT's Urban Risk Lab has launched RiskMap.us, an open-source platform for tracking flooding in southern Florida. The pilot project provides updates in real time to citizens and emergency planners and allows for people to submit reports about the flood and the hurricane via Twitter, Facebook, or Telegram. The system uses a chatbot that users can message directly through any of the three social media sites, which sends users a link that will allow them to upload their location, the depth of the water, a description, and a picture, which is then displayed on a map. MIT hopes to create similar maps in other parts of the US in the future and add further social media platform to it. It might also become a platform for sending out alerts of emergency officials.
Survival kits come from drones
In the future, the deployment of drones in regions struck by a disaster will be natural. Within the next 3-5 years, technology and regulation will allow for an extended use of these small and agile helpers to deliver equipment, drugs and survival kits to people in need. They already successfully delivered small aid packages after the Haitian earthquake in 2012. Unmanned aerial vehicles help in humanitarian operations collect data and imagery about destroyed infrastructure; as it already started in the areas hit by Irma and Harvey.
Yet, they might be the best at spotting people in distress. Imagine that your house is flooded, the landline (if you have any) does not work, you are alone and your mobile phone is dead. How will you reach out? According to the Federal Communications Commission, Harvey disrupted at least 17 emergency call centers and 320 cellular sites, and it caused outages for more than 148,000 Internet, TV and phone customers. What to do in such a situation? Beyond rescue teams, drones need to be sent out to the field. In Florida, several drones have been out circulating over the flooded territories. In the future, I expect many more to join their forces.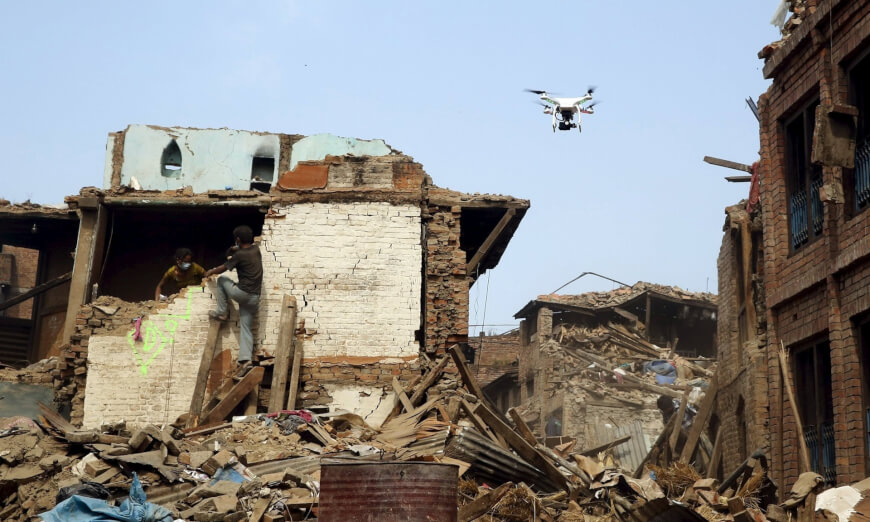 Distance diagnostics through telemedicine
When hospitals are overstrained or under the effect of the disasters, and the arrival of medical aid is in delay due to weather conditions or organizational problems, telehealth companies come into the picture.
When Harvey and Irma hit the Atlantic coast and the Caribbean, many ventures working in telemedicine offered their help. Florida-based MDLive, Doctor on Demand provided free telehealth consultations, while Boston-based American Well is offering free telehealth visits for psychological counseling and medical needs to victims through at least September 15, and Palo Alto, California-based HealthTap is giving affected individuals a week of online or mobile virtual consultations at no cost. I hope that in the future, telemedicine services will be made readily available for everyone in such crisis situations to let medical professionals deal with cases even before the patients arrives at a facility.
Disaster relief in the future
The future of disaster relief will contain a lot more interactive maps, open databases, and drones. Although, I hope that collaboration will work smoothly among tech companies – at least in case of natural disasters – and instead of creating many different interactive maps, open databases, and apps, they will strive for having one platform. As it would facilitate transparency, avoid any duplications and make rescues more efficient.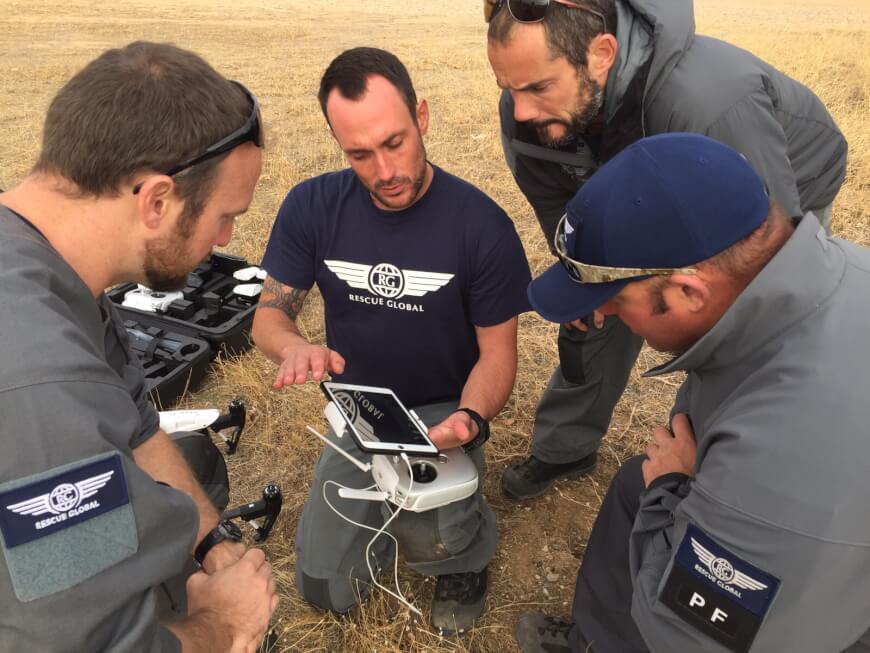 Telehealth companies could offer valuable services for disaster victims from a distance, but in most of the cases, rescue teams have to be at the site of the catastrophe to save people. In these situations, portable diagnostic devices will be invaluable in the future. These gadgets can even be used by people without a medical background for health assessment. Making patients the point-of-care also makes sense from the perspective that sometimes the injured can only be moved to a hospital through cumbersome work; the digital devices providing fast measurements match up the requirement of the high speed of first response.
Hopefully, in a couple of years, 3D printers will already help hospitals deal with the increased need for casts, finger splints, and general medical equipment in case of catastrophes and disasters; while in the most futuristic scenario, AI algorithms could mine huge datasets coming from interactive maps and social media messages in real time to find those who are in need the most.
News shaping the future of healthcare
Advice on taking charge of your health
Reviews of the latest health technology