Digital Maps Help Fight Epidemics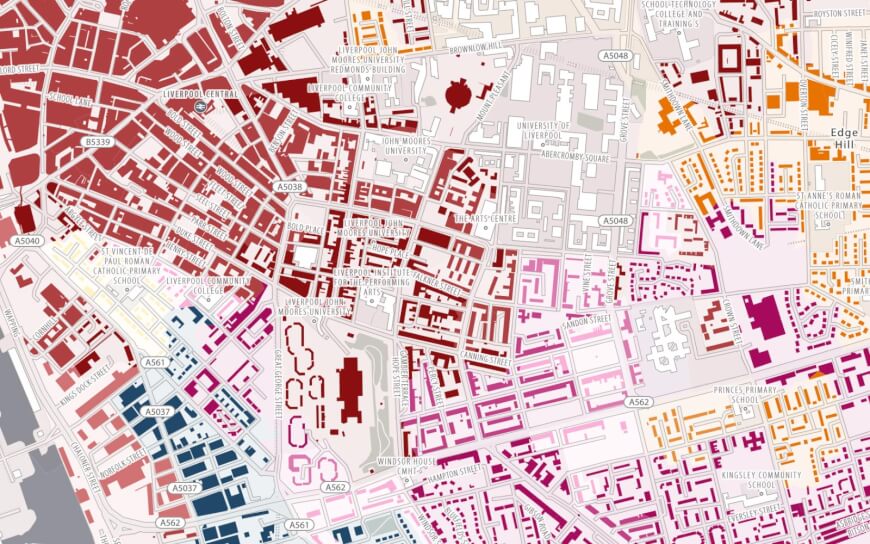 Have you ever thought that it would be possible to monitor drug overdoses, Zika cases or the spread of the flu in real time? Have you ever imagined that satellites wouldbe able to tell how and where a malaria epidemic will happen months before the actual outbreak? It is mind-blowing how, in the last years, digital maps developed to a level where they serve as effective tools for evaluating, monitoring and even predicting health events. That's why I decided to give a comprehensive overview of digital maps in healthcare.
John Snow, cholera and the revolution of maps in healthcare
Before Game of Thrones monopolized John Snow's name, he was known among data journalists as the doctor who revolutionized how we look at data, maps, epidemics or microbes. When a cholera outbreak decimated the population of London in 1854, John Snow did something that no one before: he mapped the cases. Nowadays, it seems evident – but it is only because John Snow showed the way. Before he created his revolutionary map, people believed that cholera spreads around by miasma in the air. Yet, his representation exposed that the death cases clustered around one particular water pump, and soon he was able to find the source of the devastating epidemic. In the end, it turned out that sewage from a nearby cesspit polluted the water for the pump; where someone dumped a baby's nappy contaminated with cholera.
John Snow's discovery was crucial in identifying the source of the epidemic and fighting it off more effectively. If only we had similar maps from earlier cholera or bubonic pest outbreaks! Combining geography and healthcare has proved to be a game changer in countering epidemics ever since the first iconic cholera map; now digital technologies are here to strengthen the fight against deadly diseases.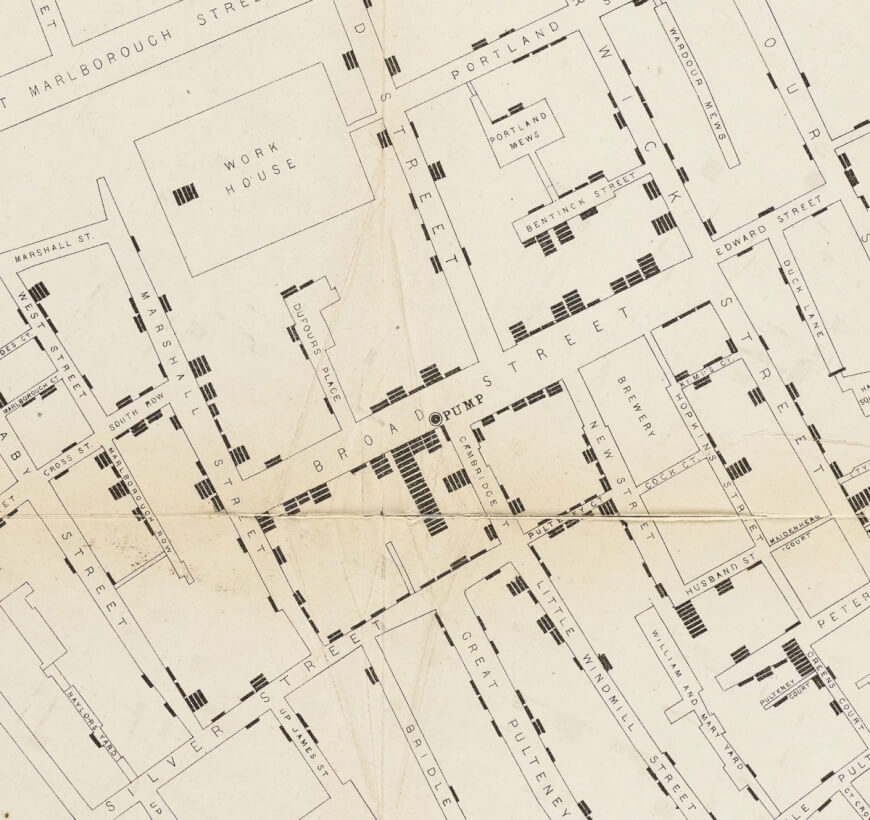 Countering epidemics on account of our private sphere?
There is already a grown-up generation who doesn't really understand the concept of physical maps – and doesn't need to. Folding out a large map and searching for the spot where you are and where you want to go? Struggling to find that teeny-tiny name of a small back-alley? What's that about? You just type the name into your smartphone and in seconds, you'll see it on a digital map. It's fast, accurate and interactive.
While John Snow had to get information about every single cholera death to be able to pin the cases on his map, digital maps work in a reverse way. Users allow the map to register certain data about them, which might be relevant to that particular digital visualization. Did you see a traffic jam while driving to work? Pin it, so others will know about it, too!
Yet, what's not that obvious at first is how much data we give up about ourselves when using digital maps. When you use Google Maps on any devices, it tracks every single step you take! There is an opt-out option, but not many people know about it and the standard setup is to allow to store users' data. Before you freak out and change your settings, there are certain questions to consider. If epidemics or huge flu, cholera or any other outbreaks could be monitored and successfully countered by digital maps, would you opt out of the system knowing that your data also adds to the whole? Where would you draw your "red line" meaning the boundary of your personal privacy that you would never cross, even if it was for the sake of the entire society?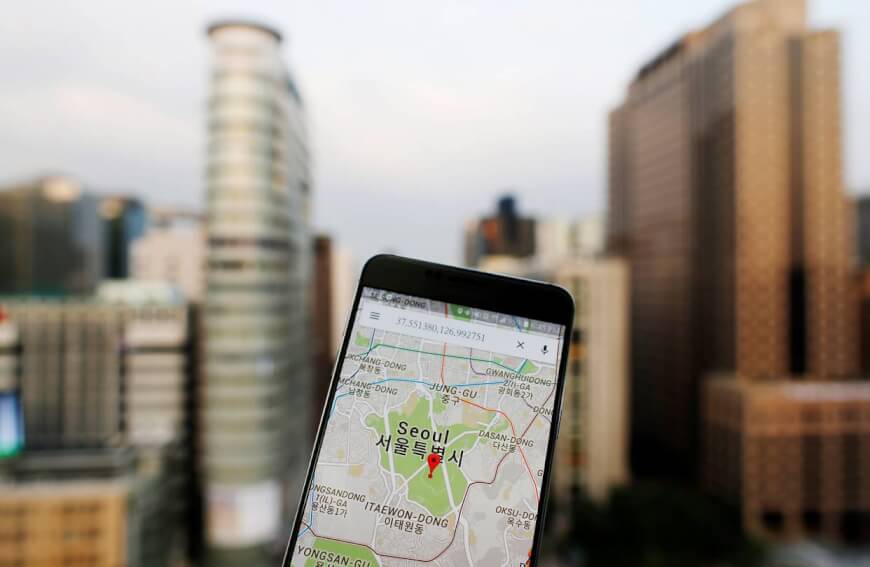 Gruesome death rates call for effective solutions
It is a difficult question, and in most cases, companies decide instead of you. Although looking at the statistics about recent epidemics, the idea of deploying any means possible, including leveraging on digital maps, to stop the spread of deadly diseases seems plausible.
For example, in the last 100 years, there have been four major flu pandemics including the Spanish Influenza outbreak of 1918 that killed up to 100 million people worldwide. The UK's Government National Risk Register estimates that infectious diseases are an even greater risk since 2015 and pandemic flu is the key concern as 50% of the population could be affected.
According to the WHO's database, malaria caused the death of approximately 438,000 people in 2015. One of the most serious epidemics in the last years, the Ebola outbreak in Western Africa cost the lives of more than 25,000 people. Sporadically, there are still cholera outbreaks in Africa or South America. In 2016, 2420 deaths were reported to the WHO worldwide. Moreover, you probably won't believe it but there are still places where you could catch the bubonic plague hundreds of years after its first ravage. Between 2010 and 2015, 584 people died because of the plague, most likely in the three most endemic countries: Peru, Madagascar or the Democratic Republic of Congo.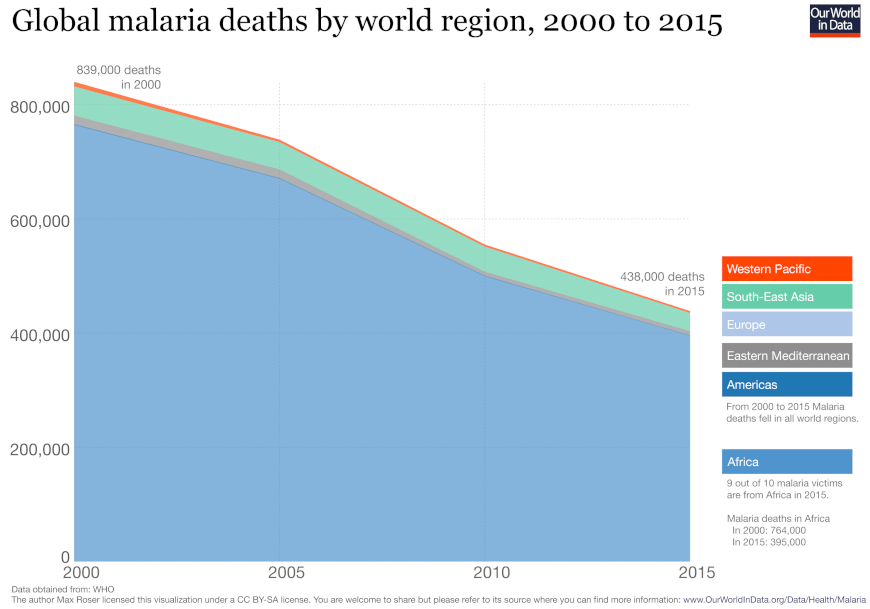 With NASA satellites against malaria
Nicely drawn electronic maps indicating various pieces of information could help in healthcare prevent, closely follow or monitor the spread of diseases, first of all, infections. It is amazing what technology already knows when we feed it with appropriate data, and how it "reasons out" the grey spots.
Engadget reported that researchers are using data from NASA satellites (such as the Landsat series) to predict malaria outbreaks by identifying areas where the soil moisture creates prime breeding grounds for the mosquitoes that transmit malaria. They know that floods and deforestation tend to create mosquito-friendly pools of water – compare that with fine-grained models of human behavior (say, loggers or miners who work in wet conditions) and you have a unified system that can anticipate outbreaks about three months in advance, right down to individual households. This is truly amazing and clearly shows the trends! Imagine that in the future, flue outbreaks might be anticipated in your neighborhood based on live maps, and the local municipality together with the healthcare system would immediately act upon it, so you could get vaccinated three months ahead!
With live maps against emerging diseases and for safer travels
This scenario is not even that far off in the future if you consider the various online tools for monitoring various outbreaks and health emergencies. For example, look at Healthmap.org, which monitors, organizes, filters, visualizes and disseminates online information about emerging diseases in nine languages. The interactive map uses freely available online information – such as Google Maps, news aggregators as Google News or Baidu, the information of WHO, ProMED Mail for monitoring diseases – to monitor outbreaks and emerging public health threats real-time. The team behind the highly innovative, nicely designed and incredibly useful map consists of researchers, epidemiologists and software developers at Boston Children's Hospital founded in 2006.
The WHO also recognized the value in interactive maps for both individuals and decision-makers. One of its teams created the International Travel and Health Interactive Map, where you can check the spread of various diseases around the globe before getting on the road. This simple, but useful tool allows people to prepare for their travels more effectively.
The U.S. Institute for Health Metrics and Evaluation, grown from a core of three initial members in 2007 to a staff of more than 300, provides geospatial analyses about diseases, injuries, and risk-factors at the local, national and global level. If you look at the interactive U.S. Health Map, you'll be able to explore health trends for plenty of types of cancer, smoking, alcohol use, diabetes and more. Such data visualized on maps is incredibly useful for policy-makers to make sense of trends and introduce effective measures.
Tracking the opioid crisis real-time
Real-time maps are also deployed in the fight against one of the most serious problems in the U.S. lately, the opioid crisis. According to The Guardian's truly fascinating and terrifying visualization, overdoses multiplied exponentially in the last 16 years. Today, more Americans die from drug overdoses than car crashes or gun fatalities. In all, drug overdoses killed 47,000 people in the U.S. in 2014. That's 130 deaths per day, on average. The majority of those deaths – 29,000, or 80 per day – involved an opioid, for example, prescription pain meds or heroin.
In order to somehow make sense of the devastating phenomenon, the Washington/Baltimore High-Intensity Drug Trafficking Area decided to create a tool that would give law enforcement and health officials the data they need to respond to the public health crisis as swiftly as possible. The result was a web app called ODMAP that combines street-level data with tools from Esri, the digital mapping company, to help public health officials, police departments, and first responders track and respond to overdoses in real time. While there are many apps tracking the opioid crisis, ODMAP is particular as it tracks specifically overdoses and throughout the entire U.S.
The app visualizes the geographic correlations of overdose cases, and it turned out that overdoses happen in a similar manner as epidemics spread around. Thus, if overdoses happen in one community, officials get a head on from ODMAP where the "epidemic" could spread in the next 8-10 hours. So, health, as well as law enforcement officers, get the chance to prevent the tragedies. The tool is so powerful and spread so quickly that since its launch in January 2017, 70 counties across 19 states are actively contributing data to the system. And that's just the beginning, I would say.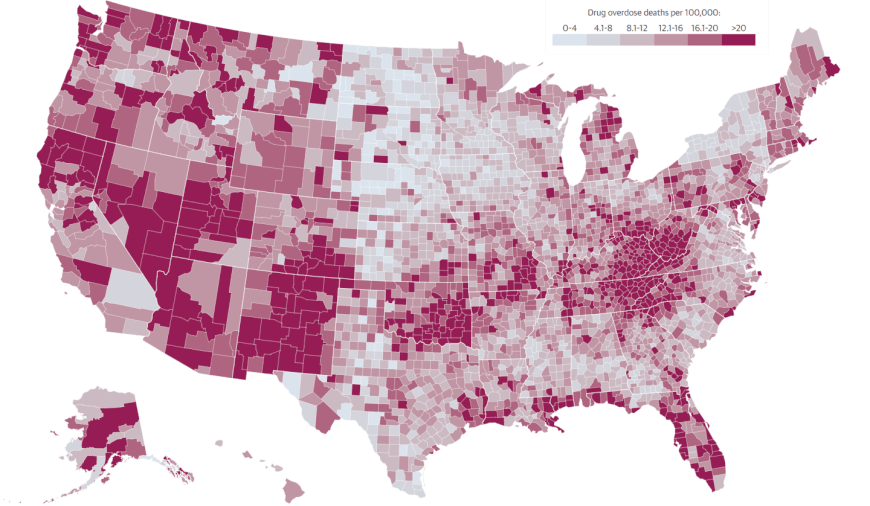 From the Zika until wheelchair accessibility
Not only the opioid crisis is monitored with the help of digital technologies in the U.S. In March 2017, HealthTech reported that U.S. Center for Disease Control (CDC) is using geographic information systems to track and better combat the Zika virus spread by mosquitos. The CDC has put out a publicly available interactive map to provide states with information about the spread of the virus.
Panama, another country battling mosquito-borne illnesses, in February 2017, IBM partnered with the Gorgas Memorial Institute to create a surveillance system and associated mobile app that can relay time-sensitive information from field investigators to researchers, health officials and policymakers. The Central American country started to test the app in three locations, and it plans to introduce in the whole country in 2018.
In the UK, researchers started a nationwide citizen science experiment in September 2017 with the help of an app to investigate how the flu spreads around. Volunteers can download the BBC Pandemic App onto their smartphones. The free app will anonymously collect vital data on how far users travel a day; they will be asked for information about the number of people they have come into contact with during this time. This data will be used to simulate the spread of the flu to see what might happen when – not if – a real pandemic hits the UK. The app could help improve public health planning and outbreak control.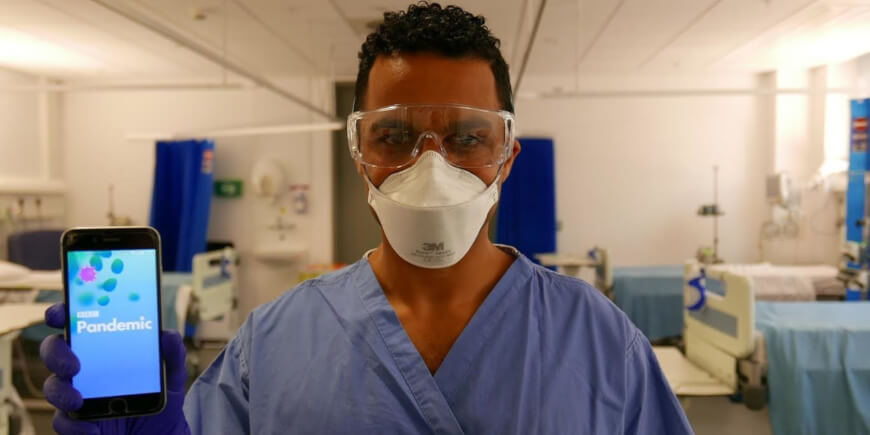 And if you thought that digital maps in healthcare only map out emerging epidemics, I have to disappoint you. In September 2017, Google announced its latest project for indicating wheelchair accessibility better around specific locations. The campaign will crowdsource data from its 30 million Local Guides worldwide, who contribute tips and photos about neighborhood establishments in exchange for points and small prizes like extra digital storage space. And while the tech giant's undertaking doesn't seem to be ground-breaking – researchers and disabilities activists have, on a smaller scale, been working to create apps and interactive maps to help the disabled community navigate cities – Google's reach will definitely give an impact to the project.
Considering the latest trends, digital maps will gain more significance in epidemiology, but also in first response situations, such as natural disasters and emergencies – and healthcare decision-making in general. Data visualizations on live maps could prove to be invaluable when taking new policy measures in medicine and healthcare. However, we also have to take into consideration data privacy issues and the boundaries of transparency, if we want to live in a balanced society in the future.
News shaping the future of healthcare
Advice on taking charge of your health
Reviews of the latest health technology