Canada Brings Automation to Healthcare: An Example For Governments to Follow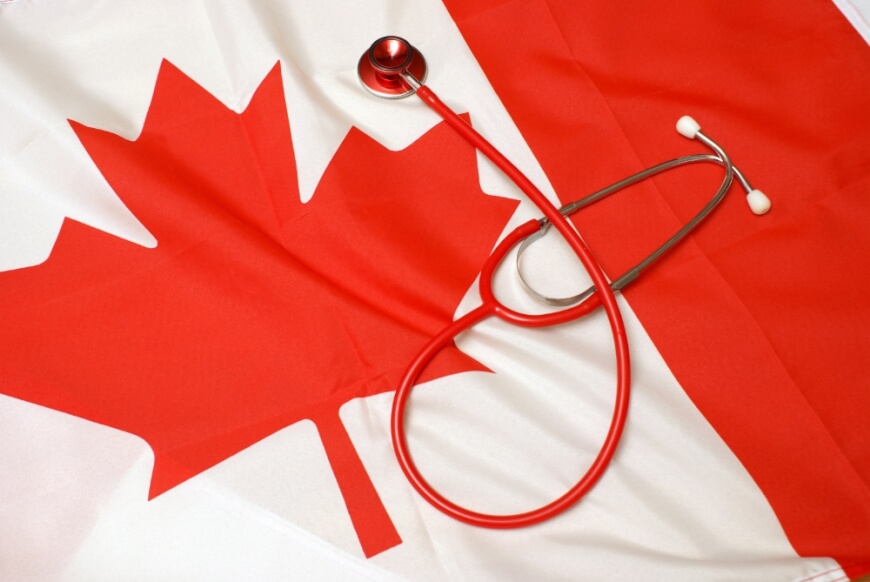 The Canadian government recognized the current challenges in their healthcare system alongside the rapid technological developments and their potential for changing medicine for good. Thus, a Senate Committee invited researchers, ethicists, entrepreneurs, and futurists like me to discuss the way forward. Recently, they published their findings containing actionable recommendations for the future. This is the way every responsible government should follow if they want to bring their healthcare system into the 21st century. I'm honored to have taken part in it.
Step One: Recognizing the state of play in healthcare
Without a clear picture of a given situation, no one can offer an effective solution. So, it is crystal-clear that every government needs to have a comprehensive, honest and detailed overview where its own healthcare system stands, what are the challenges and where are the strong sides.
As stated in the report entitled Challenge Ahead: Integrating Robotics, Artificial Intelligence, and 3D Printing Technologies into Canada's Healthcare Systems prepared by the Standing Senate Committee on Social Affairs, Science and Technology published in October 2017, the Canadian government recognized that the healthcare system in their country is not sustainable for long. The Canadian Institute for Health Information (CIHI) has reported that Canada's total annual health expenditure was forecast to reach $228 billion by 2016 with a growth rate of 2.7%. The CIHI report also highlighted that the increase in health spending is hardly keeping pace with inflation and population growth. Moreover, an aging population such as also the Canadian, and the ever-increasing presence of chronic diseases in the developed countries assume an increased need for care services.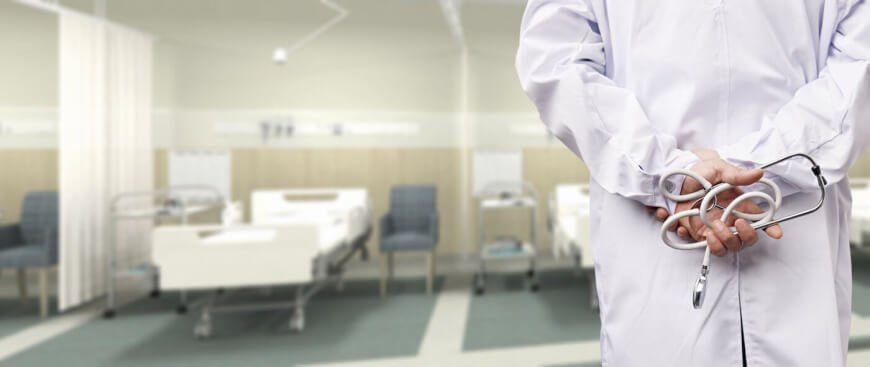 Step Two: Looking for possible solutions
Thus, the Canadian government started to look for possible means to avoid a doomsday scenario. How could they ensure the health of the Canadian people and taking off the burden on an already strained healthcare system at the same time? Should they restructure the financing side? In what ratio should they support reactive or preventive care? Should they invest in infrastructure, human resources or technologies?
Governments should look at the healthcare market and see how it reacts to arising problems. Do certain hospitals apply robots to combat doctor or nurse shortages? Yes, some do. For example, The University of California, San Francisco Medical Center has been applying a fleet of TUG robots that deliver drugs and meals to the patients while help carry away trash and medical waste. The TUG is able to carry around a multitude of racks, carts or bins up to 453 kilograms so the nurses can spend their precious time with other tasks. Do certain medical centers get help from smart algorithms? Yes, some do. Google DeepMind already launched a partnership with the UK's National Health Service to improve the process of delivering care with digital solutions. In June 2017, DeepMind expanded its services – first of all, its data management app, Streams, to another UK hospital.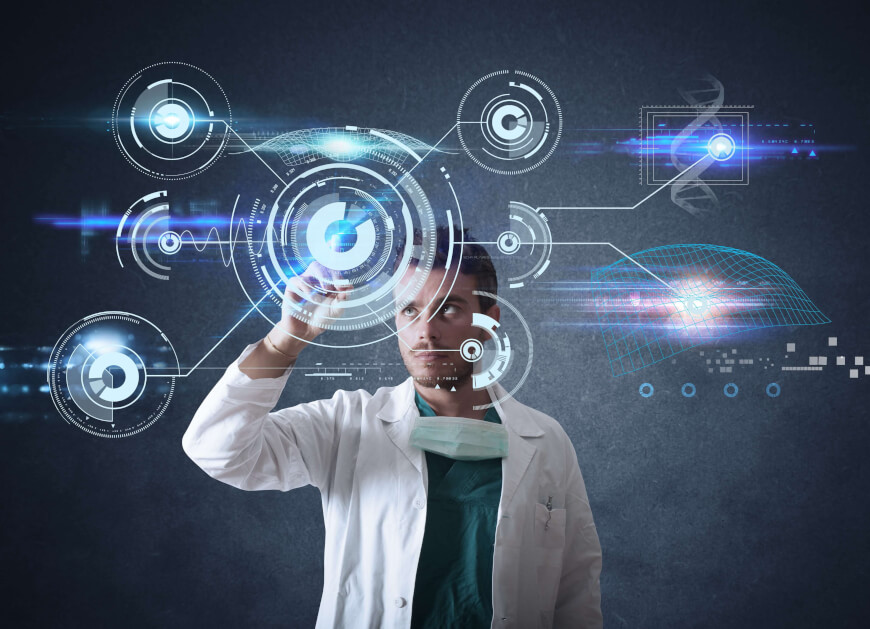 Do some medical groups use 3D printing as a method for making cheaper solutions? Yes, many small groups working in developing countries do. For example, Médecins Sans Frontières, aka Doctors Without Borders, is investigating how 3-D printing and virtual reality technologies can help the organization set up field hospitals that are well-suited to their environment and the situation being addressed. Yet, 3D printing is more multi-faceted. In 2016, the FDA approved an epilepsy drug made by 3D printers. The powdered drug is printed out layer by layer to make it dissolve faster than average pills. This technique would bring the era of truly personalized medicine, with 3D printed food and drugs tailored to our specific molecular traits and health conditions.
The Canadian government conducted extensive research into the healthcare market. They found that technology is developing at a rapid speed and industry players are leveraging their solutions extensively. Innovations such as robotics, artificial intelligence or 3D printing open the gates for solving problems in the face of doctor and nurse shortages and growing populations through automation. Thus, they concluded that the way forward should be investing in technologies.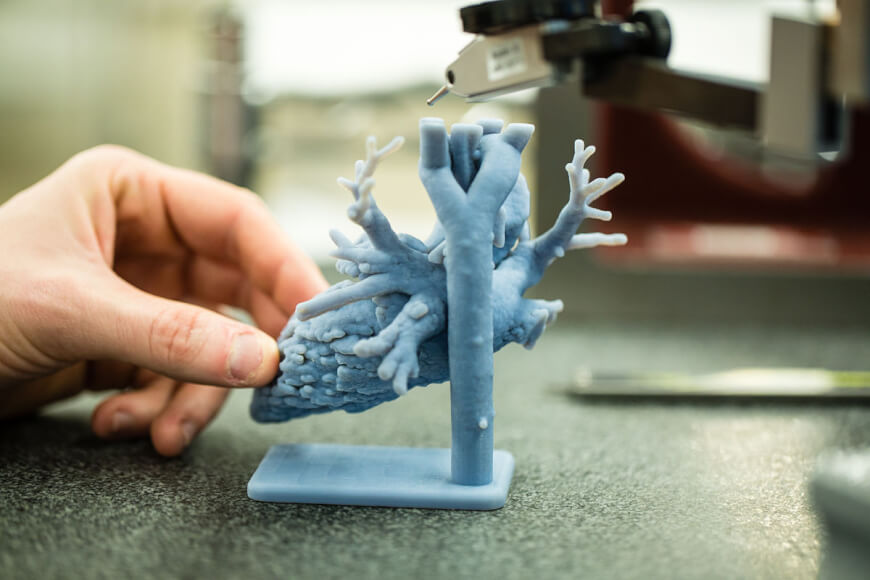 Step Three: Asking the experts
As the third step, governments should make sure that the possible solutions – in this case, technological innovation, especially automation in healthcare happening through robotics, A.I., and 3D printing – are grounded. Thus, they should invite researchers, industry players, and any stakeholder on the ground being able to form a well-founded opinion about the topic. Decision-makers and lawmakers should listen to them carefully and decide in industry matters based on their expertise.
The Standing Senate Committee on Social Affairs, Science and Technology invited experts in robotics, artificial intelligence, 3D printing, and they visited the University of Ottawa as well as the general campus of the Ottawa Hospital, where they could immerse into virtual reality, examine 3D printed objects and "meet" intelligent robots.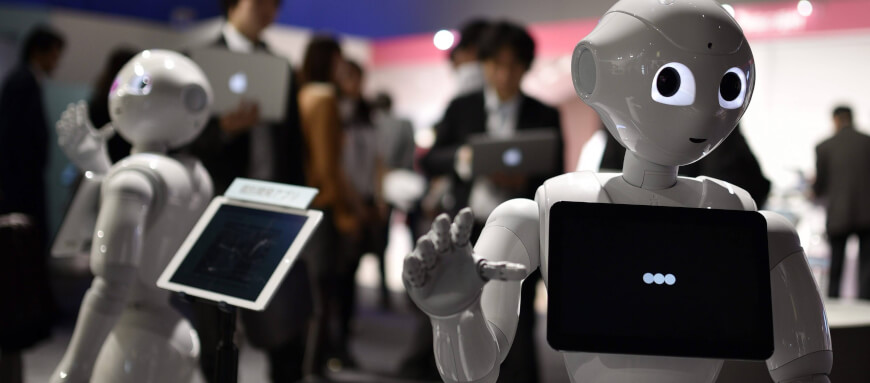 A few months ago, I was invited by the Canadian Senate to talk about automation in healthcare. They asked me how artificial intelligence, robotics, and 3D-printing could contribute to the quality of care and what kind of role these technologies could play in the future.
I told the Members of the Committee that with automation, we could create a healthcare ecosystem in which
We utilize the brain power of physicians instead of pushing them towards repetitive tasks. We train physicians to use digital health technologies in a way that the human touch and making hard decisions remain the core part of their job. With automation, they could prevent, predict and treat diseases like never before.
We empower patients to take proactive care of their health and disease. There is a momentum now with the swarm of digital health trackers and solutions to put their data into their hands.
Allow start-ups developing innovative technologies to go through regulation quickly otherwise patients will find their own way in the jungle of healthcare solutions.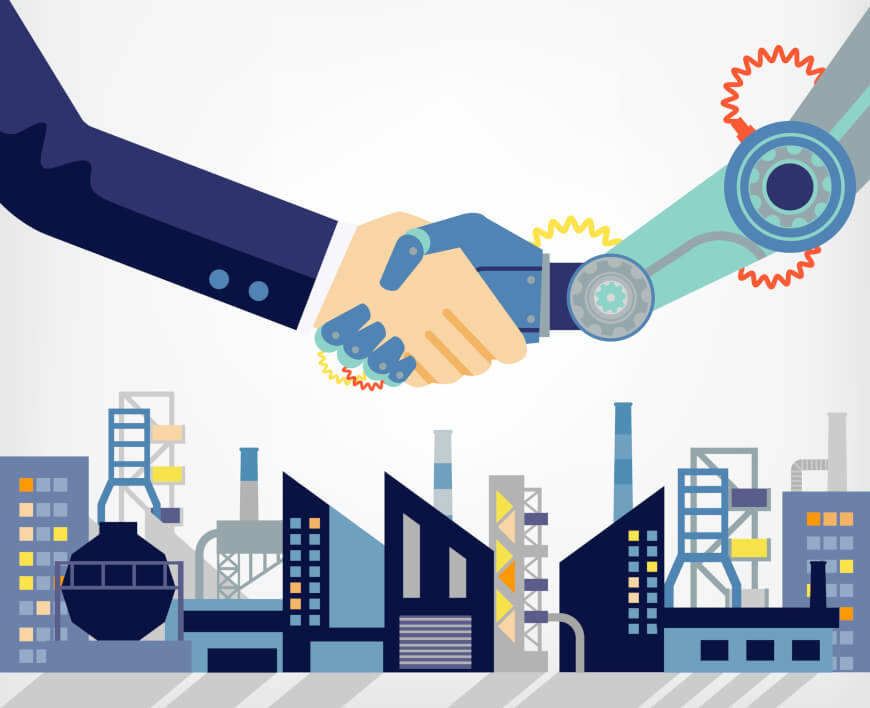 Step Four: Drawing the necessary conclusions & taking steps
After listening to the experts, and contemplating about the various opinions, the committee members distilled their views in a document. The report of the Standing Senate Committee noted that despite the enormous potential that rests with these technologies, members were struck by the need to be aware of some unintended consequences of integrating them into healthcare delivery. Concerns included ethical considerations, the impact on employment, difficulties in commercializing innovations, needed adjustments to training and education and updating the regulatory framework for medical devices. In order to be successful in integrating robotics, AI, and 3D printing into healthcare delivery, Canada has to address the hurdles that lie in the way.
While the above-mentioned tasks seem to be Sisyphean, I'm glad that the Canadian Senate recognized that they should start to take action as soon as possible in order to build the necessary framework for the successful application of technologies into everyday healthcare. I truly believe every government should follow their example.
The Canadian Senate recommended the government to host a Forum for Health Discovery so entrepreneurs and innovators could present their latest healthcare-related work; to convene a National Conference on Robotics, Artificial Intelligence and 3D Printing in Healthcare and establish various working groups dealing with technological, ethical and regulatory concerns of innovations in the industry. The main task of the working groups would be to develop strategic plans to encourage and facilitate the integration of innovative technologies into Canada's healthcare system. Moreover, certain groups also have the task to report whether certain regulations need to be updated.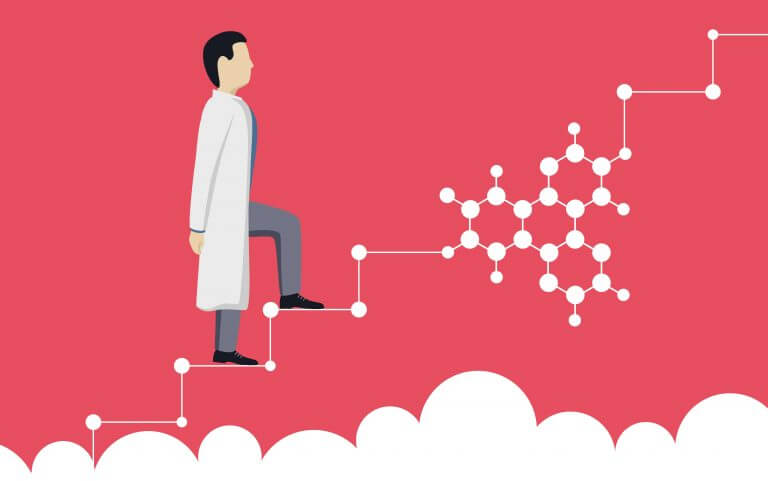 Small steps forward mean hope for the future
What the Canadian Senate recommended might seem to be taking small steps – but it's actually much bigger than it seems. They not only realized that disruptive technologies will transform healthcare, but they want to actively participate and effectively regulate the coming changes. This is the most that any government could do in order to bring its healthcare system seamlessly into the future. I hope they can truly act on their recommendations, I wholeheartedly wish them the best in this endeavor.
Since technology will keep on developing at its own rate no matter what we do, what matters the most is how we adopt it or reject it.
News shaping the future of healthcare
Advice on taking charge of your health
Reviews of the latest health technology