Ask Me About Digital – Everything You Need To Know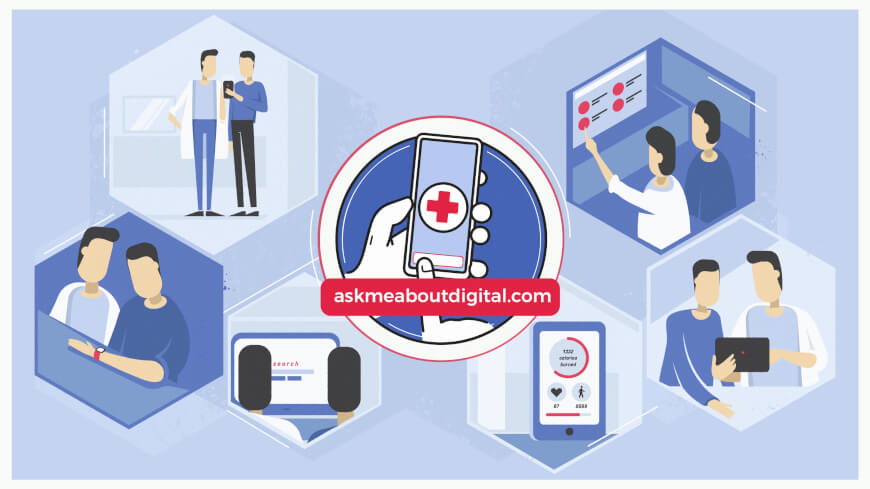 If you are reading this, you have probably seen the sticker 'Ask Me About Digital' on your primary care physician's door. Here's the summary of what that means. The Medical Futurist launched this initiative to bridge the communication gap between patients and doctors. With the sticker, your physician just encouraged you to ask about information you find online; the health/medical smartphone apps, trackers or sensors you use because your physician knows one thing or two about the digital world and is open to having a conversation about it.
The ultimate goal of the Ask Me About Digital initiative is to facilitate the doctor-patient communication through the power of technologies. Nowadays, if someone is diagnosed with an illness or has a symptom, they immediately turn to Google and try to find information online. However, more often than not, patients cannot discuss with their caregivers what they stumbled upon on the web or the data they measured with their health sensors at home, as they don't know whether physicians are open to it, or they have already had a bad experience. We are eager to change that.
Here is a summary of what to expect from your doctor having the Ask Me About Digital badge.
For patients
If you see the Ask Me About Digital sticker on your GP's door that means you can
ask the physician about websites, apps, online patient communities or sensors
search for information together – the doctor can recommend you the most useful apps and wearable technology or the best medical forums
ask the doctor about the data and results of your health, lifestyle, fitness apps and sensors
share your medical data originating from personal health records, patient portals, mobile health apps, health wearables, trackers, sensors or health chatbots
ask the GP how you can keep in touch, whether the doctor uses online communication channels (e-mail, Whatsapp, Facebook, ), what rules does he or she follow when conversing online as well as dispensing information online
WARNING! In case of emergencies, turn to your doctor in person immediately. Don't hesitate to reach out for a thorough medical examination! Digital tools cannot replace in-person visits.
WARNING! We encourage you to always pay attention to the safety of your personal as well as medical data. Do not hesitate to ask questions about that from your doctor!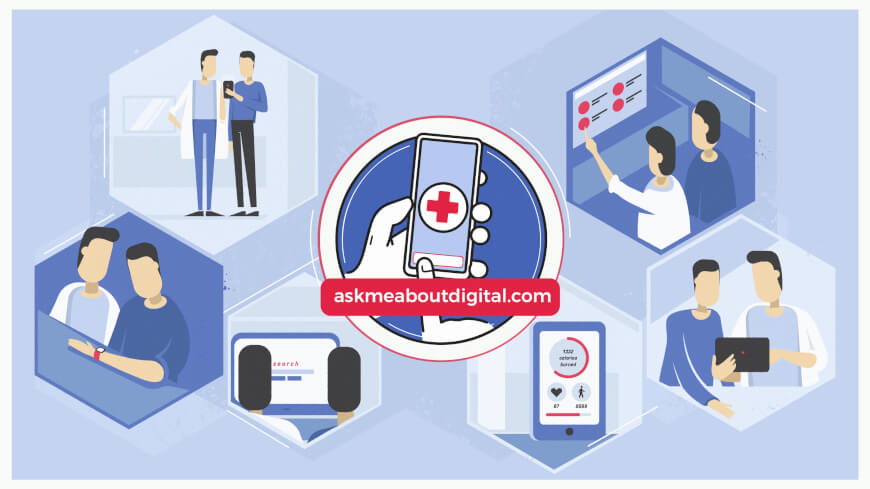 For physicians
If you are a general practitioner and you stick the Ask Me About Digital badge on your door, you shall
be prepared to respond to questions about online medical content as well as the usage of health, lifestyle and fitness apps, sensors and trackers.

Don't worry; we help you become well-prepared. You find useful materials on this site, and if you still have questions, reach out to berci@medicalfuturist.com
indicate clearly and explicitly which online channels you use in communication with your patients and when and how can they reach you.
always keep in mind the medical principles and guidelines.
be open to questions of digital health, encourage your patients to use digital communication and give positive feedback. You know, sometimes a smile or a smiley is the best medicine!
If you want to stick the Ask Me About Digital badge on your door, click here (and here is the PDF to upload based on the description).
If you want to get a sticker from us for free, send your postal address (Country, city, zip code, address, name) to badge@medicalfuturist.com.
Why do we believe in Ask Me About Digital?
The world is moving fast towards the application of digital tools everywhere to make our lives easier and communication with each other faster and simpler. It seems that the healthcare community has been so far left quite intact by the digital turn – at least the physician's side. Patients are using all kinds of digital technologies in their daily lives to keep in touch with friends and families, to search for information, to discuss specific topics in online forums or let technology help them in other meaningful ways. Doctors are most probably doing the same in their private lives. So, why are the two areas kept so separate? What prevents us from utilizing the power of technology in primary care?
There are plenty of benefits for primary care centers becoming the point of contact for digital information.
Patients trust their GP's who could offer trustworthy, expert advice on a range of digital health-related issues, so they can feel safer and avoid online scams, unreliable websites or unhelpful apps and devices
Doctors could get closer to their patients in understanding their problems and offer out-of-the-box solutions. As the digital health market is rapidly growing, doctors could also learn from their patients about the latest developments
The result could be a more equal doctor-patient relationship reinforced through renewed trust, which makes healthcare more efficient and helps the patient recover faster, easier, encircled in a positive, supportive environment.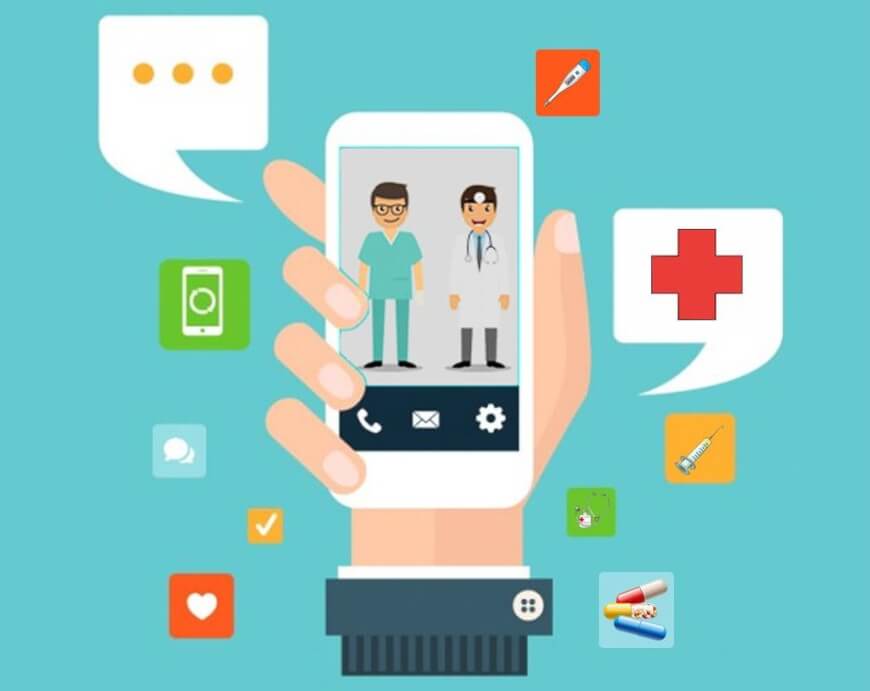 Why do we feel the need for Ask Me About Digital?
Statistics show that there is a great need for awareness raising in primary care when it comes to what digital health can offer. In the Netherlands, which is considered as a frontrunner in digital health in Europe, a study found that three-quarters of the Dutch GPs participating in the survey offered patients the possibility of requesting a prescription via the Internet; and half of them offered patients the option of asking a question via the Internet, while they also indicated they intend to provide future eHealth services. On the other hand, healthcare users were generally not aware of existing eHealth services offered by their GPs, but half of them were willing to use those services when proposed by their doctor. Moreover, the outcome of another research showed that many patients were not aware of the internet communication services or the functionality of such services offered by their general practitioner.
As you can see, there is a clear information gap in primary care regarding the latest technologies and how they could help patients as well as doctors, which needs to be bridged by raising awareness.
We believe that the missing link between patients and doctors going digital might just be a sticker on the door.
We believe that the proactive patient-doctor cooperation makes healthcare and prevention more efficient. Technology is our common ally in reaching it.
Subscribe To The Medical Futurist℠ Newsletter
News shaping the future of healthcare
Advice on taking charge of your health
Reviews of the latest health technology