8 Digital Health Mergers That Help Prepare for 2018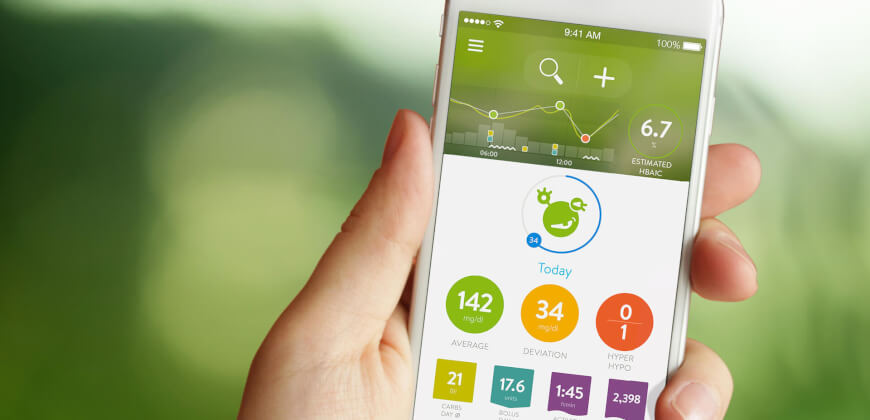 Pharmaceutical, health insurance, medical and digital technology companies took brave steps in 2017 to strengthen their digital health market position with more or less success. Yet, last year's business moves also suggest important trends: producing drugs alone without added digital services is not enough anymore for pharma; medical websites are becoming huge media outlets; and that Apple is seriously moving into healthcare. Check out the most exciting digital health mergers!

The digital health market has been gaining momentum for years – and it is unlikely to slow down. In 2016, the global digital health market was at almost $180 billion. According to Transparency Market Research (TMR), the opportunity in this market is anticipated to rise at a 13.40% annual rate (CAGR) between 2017 and 2025 and increase to $536.6 billion by the end of 2025. No wonder that plenty of companies started to rush to the market, and business moves gain more and more attention lately. So let's take a closer look!
1) Internet Brands & WebMD, the beacon of medical information
WebMD has been the ultimate health information superhighway for more than a decade: according to estimations of comScore, a global audience measurement platform, WebMD ranked 36th among the most visited websites in the US. On a list, where the first 10 contenders include Google, Facebook and the weather channel. The informative healthcare page was established in 1996 and has been financed by advertising, third-party contributions and sponsors.
Although WebMD has been following the rapid changes in news consumption successfully, its sale has been rumored for years. Then in July 2017, Internet Brands, a portfolio company of KKR, announced its intention to acquire WebMD Health Corp. for about $2.8 billion. Internet Brands' health vertical serves millions of consumers and more than 50,000 healthcare practices utilizing a multi-brand, multi-product approach. WebMD joins Medscape in the Internet Brands family, which means the most popular health and medical sites now belong to them.
An era ends with this deal. The merger also shows that a medical website must be more than a website, it needs to be a comprehensive online service in order to stay alive.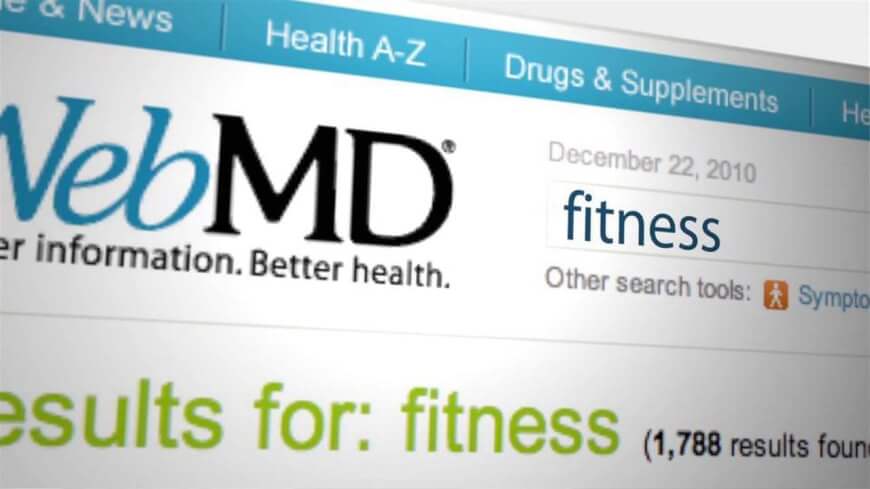 2) Fitbit & Vector Watch, the Romanian start-up producing unbeatable batteries
Fitbit is on the verge of becoming the next Xerox or Kleenex. The synonym for the fitness tracker. The San Francisco-based company established in 2007 created one of the best-known brands on the market of fitness wearables. Fitbit is able to compete with Google, Microsoft, Samsung or Apple. As of 2016, it had a 19.2 percent market share, followed by Xiaomi, Apple, and Garmin. The same year the company sold 22.3 million connected health and fitness devices, and it acquired the Pebble (my ex-favorite smartwatch) in December. After the bargain, I expected to see a huge step towards a smartwatch with sleep measuring abilities, a hybrid of Pebble and Fitbit. This is basically the description of Fitbit Ionic, which entered the market in autumn 2017.
Few months after the Pebble-bargain, Fitbit announced another similar acquisition: Vector, a year-old Romanian start-up that boasts a smartwatch with a 30-day battery life. Though the terms were undisclosed at the time, Fitbit revealed in its quarterly report that it paid $15 million for the start-up. By leveraging on Vector's amazing battery life, Fitbit is expected to come up with smartwatches that can last for more than 2-4 days. And even with the 2-4 days, they would be far ahead of the Apple Watch series.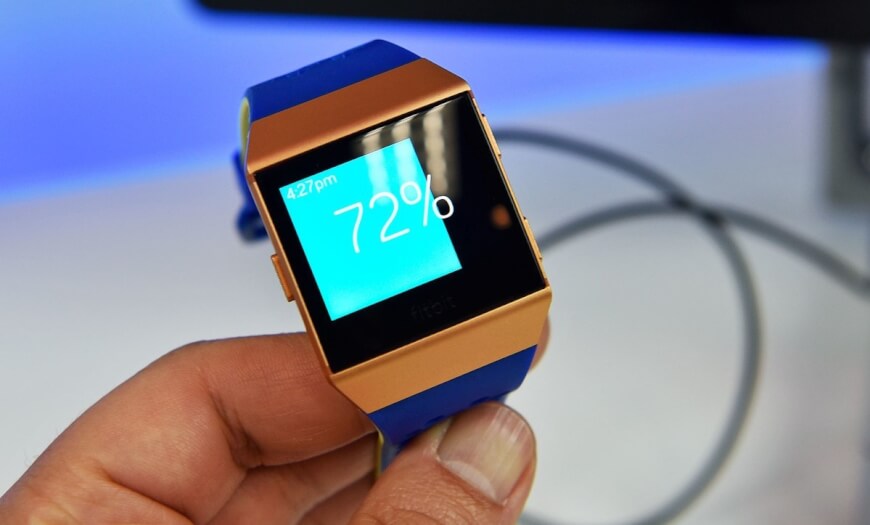 3) Chan Zuckerberg Initiative & Meta, the A.I. medical researcher
Mark Zuckerberg, Facebook CEO, and his wife, Priscilla Chan, a pediatrician, decided to devote plenty of resources for the advancement of education, science, and access to equal opportunities in the frames of the Chan Zuckerberg Initiative. One of their explicit goals is to give all the tools into the hands of researchers that are necessary for speeding up scientific research.
The acquisition of Meta fits perfectly with their monumental objectives. The Canadian start-up focused on using machine learning methods to build artificial narrow intelligence for coping with the overload of scientific studies published in recent years. Similarly to IBM Watson, which is able to sift through millions of documents in seconds, Meta aims to offer doctors the chance to keep up easily with the ever-growing medical literature. As today no research project is viable without solving the massive information overload that comes from newer and newer studies (millions per year), it is time to come up with something more effective than Pubmed or Google Scholar. The Chan Zuckerberg Initiative might present a medical research "atomic bomb" soon.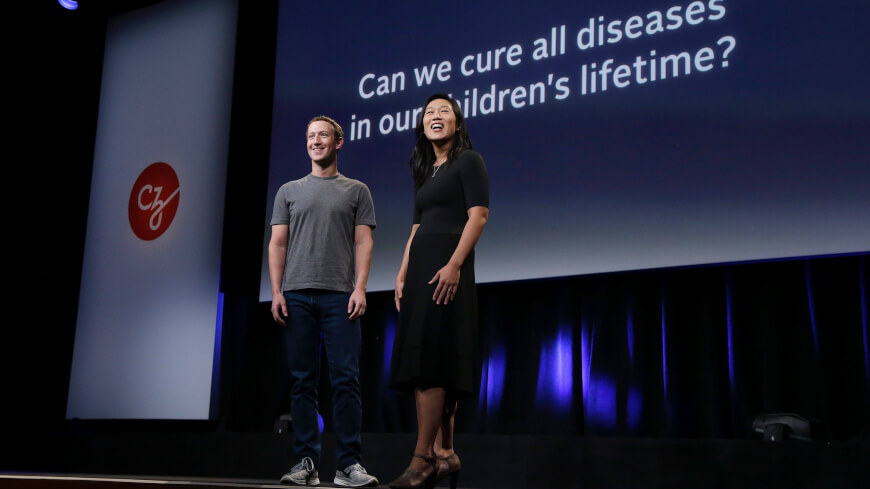 4) Digital Pharmacist & PocketRx, the digital prescription manager
Pharmacies cannot avoid the digital turn. As patients request health information and professional help faster than ever before, pharmacies should respond to the needs just as pronto. Digital Pharmacist, the company formed in January from a merger of RxWiki and TeleManager, develops HIPAA compliant websites, mobile apps and digital marketing solutions for pharmacies. Quite successfully! The newcomer start-up made its first acquisition right at the end of the first quarter of 2017: an app called PocketRx.
PocketRx is an app to help patients manage their prescriptions, or stay connected to the local community pharmacy to learn about store events like flu shots, vaccinations or promotions. This also means the appearance of the "around the pill" approach not only in big pharma but also in the pharmacies themselves. This attitude signifies that pharma companies recognized: it is not enough anymore to offer drugs to patients. Services connected to medication management and patient compliance are part of the "package" as well. Apps such as PocketRx confirm the notion that digital pharmacies are not just about drug databases but rather online tools to help patients manage their medication.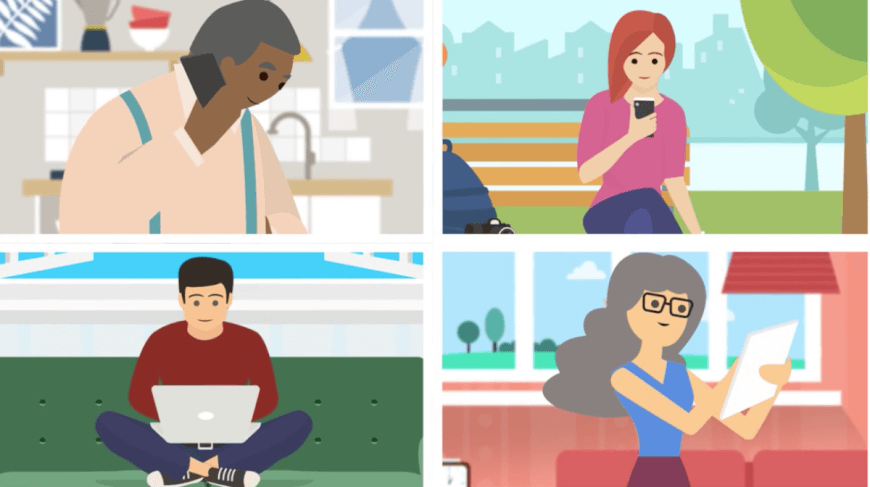 5) Roche & mySugr, creator of the friendly diabetes monster
Austrian diabetes management start-up, mySugr has been specializing in app-based, all-around care for people with diabetes since 2012. Pioneer in gamification and creator of the diabetes monster, mySugr has already over a million registered users, is available in 52 countries and in 13 different languages.
The successful venture was acquired by the global pharmaceutical company, Roche during summer 2017. While the start-up itself remained a separate legal entity, its app became an integral part of Roche's new patient-centered digital health services platform in diabetes care. The acquisition made it possible for users to connect their mySugr app with Roche's Accu-Chek tools, such as the Accu-Chek Guide glucose meter. The deal is important as it shows that huge pharma companies started to understand the value of health tech start-ups' solutions and unique expertise. So, instead of trying to come up with their products and services on their own, they rather team up with market players coming up with niche, value-based results. We'll see more similar arrangements in the future.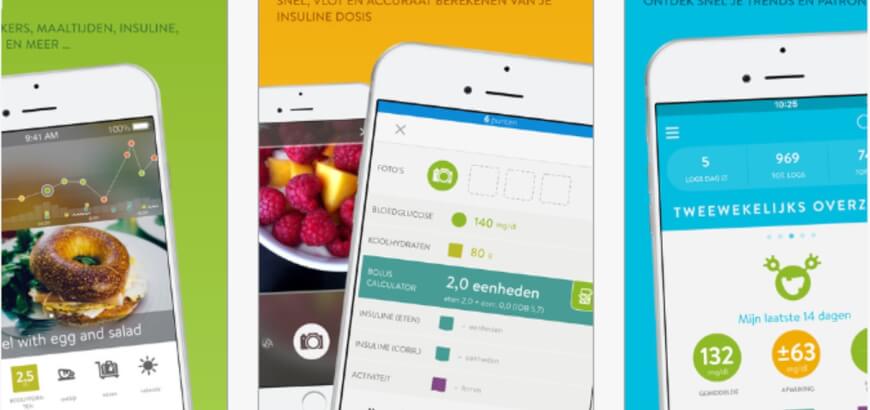 6) HIMSS & Health 2.0, the digital health conference guru
Over the years, Health 2.0 has grown into a global movement of over 100,000 entrepreneurs, developers, and healthcare stakeholders. At its core, it is a digital health media company, and in addition to its signature event in Santa Clara, has run conferences in Europe, Latin America, India, Japan and many more countries. I spoke at a Health 2.0 event once in Paris and it was different from many other health technology conferences. And it's definitely different than HIMSS events.
The Healthcare Information and Management System Society (HIMSS) decided to take Health 2.0 under its umbrella in April 2017. HIMSS CEO H. Stephen Lieber said that while HIMSS has traditionally focused on mainstream technologies deployed by hospitals, networks, and physician groups, the acquisition will make it possible to have a greater influence on the cutting edge of health IT. This is a great step for HIMSS opening up for more audiences that have entrepreneurial sides.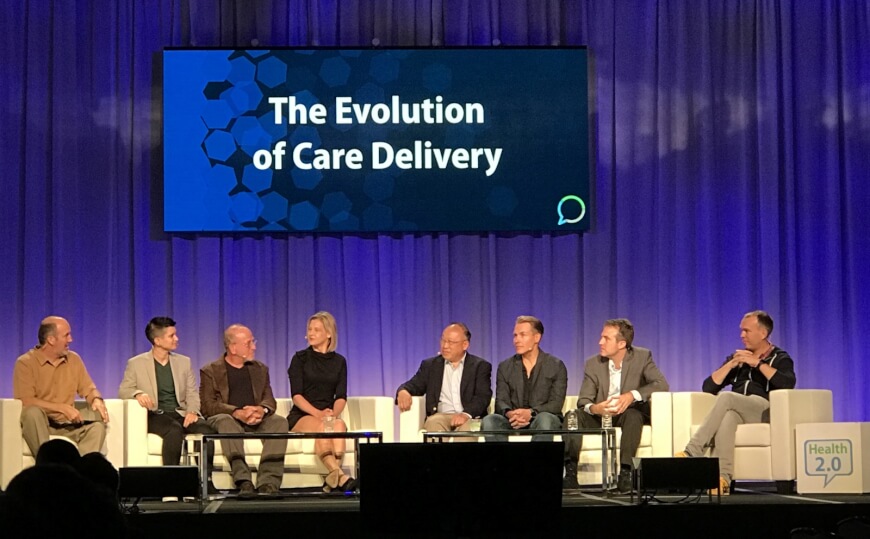 7) Apple & Beddit, the smart sleep companion
Beddit, a sleep sensor under the mattress, measures bedtime, awakenings and bed exits, sleep time, sleep latency (the time it takes to fall asleep), resting heart rate, sleep quality and breathing movements. It's similar to Live by Earlysense. In May 2017, the tech giant, Apple, decided to buy the four-year-old tracker manufacturing company.
The marriage of Apple and Beddit does not come out of the blue – it is rather making a long relationship official. Beddit was already iPhone compatible, synced with the Health app, and its latest model, Beddit 3 Sleep Tracker, was already available in Apple retail stores. Beddit added an Apple Watch app in 2014 and relaunched it for WatchOS 2 in 2015.
The maneuver shows that Apple seems to be stepping into healthcare very cautiously. A few months earlier, Apple also launched an initiative called the Apple Heart Study in partnership with Stanford Medicine. In November 2017, the FDA has cleared the first medical device accessory for Apple Watch, EKG wearable manufacturing Alivecor's Kardiaband. Moreover, in December 2017, the tech giant announced the development of an advanced heart-monitoring feature for future versions of its smartwatch. After so many moves, they need to come up with a health-related product in 2018 or all competitors will surpass them.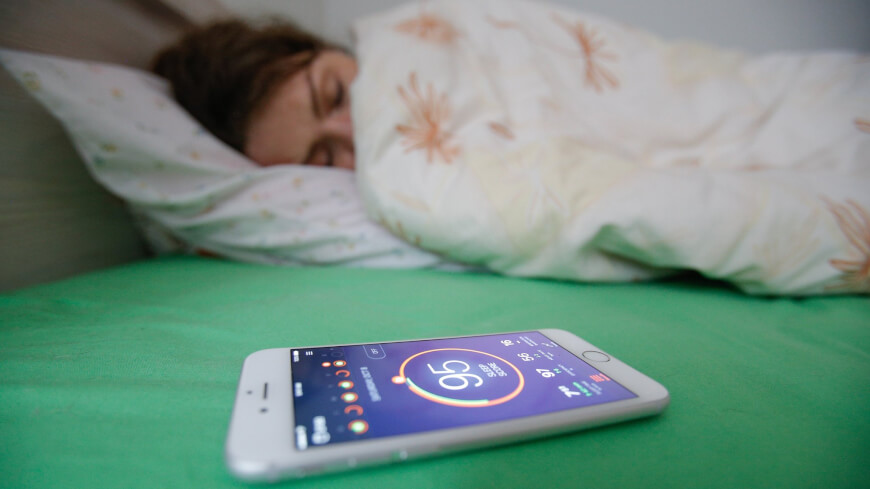 8) Alphabet & Senosis, the pocket-sized biomarker monitor
Google's umbrella company, Alphabet acquired a small, Seattle-based startup called Senosis Health. According to Senosis' now-inactive website, the company has created three health apps which use the smartphone's built-in sensors to monitor different health biomarkers. One app, BiliCam, uses the smartphone's camera to screen for newborn jaundice. Another, SpiroSmart, turns the smartphone's microphone into a spirometer; and the third, HemaApp, uses the smartphone camera to measure hemoglobin in the bloodstream.
In parallel, Google's other company, Verily announced in April 2017 that it will enroll 10,000 healthy people to its Baseline Project. The study has the potential to significantly broaden our knowledge about human health. Over the course of four years, researchers will collect genetic data, blood samples, medical images, and other information from the study participants by using Verily's own special sensor. With this acquisition, they could use participants' smartphones to detect vital signs and diagnose certain conditions. It seems they want to build on what people already have at home. Wise.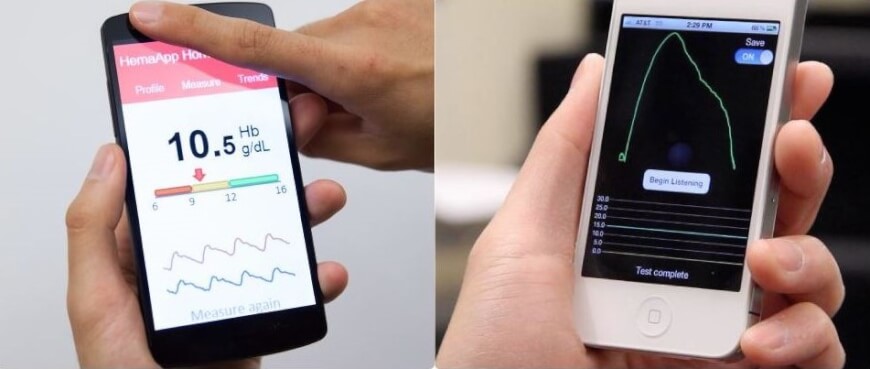 These were the most significant digital health mergers in 2017. As the market seems to be bustling, we can expect more similarly interesting business moves to come. We will keep an eye on new developments in 2018 so you don't have to.
News shaping the future of healthcare
Advice on taking charge of your health
Reviews of the latest health technology